This TechNerds case study sheds light on FaceLift BodyKits – a website redesign project we successfully delivered to an incredible client named Joseph! This in-depth review takes a plunge into our collaborative process and reveals the work that went into bringing Joseph's online business vision to life! Grab your coffee and sit tight. It's about to get insightful and shocking.
Serendipity.
For those of you not familiar with this term, It's meant to describe an occurrence of events by chance in a happy or beneficial way."
Well, that's how we'd like to label our first encounter with Joseph, especially after the initial scrutiny of his web redesign request.
It wasn't hard then to decipher Joseph's motivation to opt for a complete website redesign. In fact, one glance was all we needed to understand his story.
And it's one story we at TechNerds are all too familiar with. Overselling, under-delivering Freelancers and Agencies.
The tale usually goes like this. An ambitious entrepreneur tries to get his online business venture off the ground but the freelancer they hire delivers a below-par product while promising the moon. (and that's an understatement)
The product in this case was Joseph's first-ever business website named FaceLift Bodykits. To add more insult to injury, the freelancer made it a mission to burn Joseph's resources to the ground.
Kudos to Joseph though, for not losing his drive and continuing to seek avenues for improvement.
That's when we happened across him and shared an in-depth proposal keeping his pain points and needs at the forefront.
Here's What Joseph Had to Say About Choosing TechNerds:
"The reason why I initially chose to hire Technerds was that they took the time to respond to my job request with a detailed proposal that explained, step by step, how they would complete the work. This breakdown made me feel confident that they understood the assignment and would be accountable throughout the process."
Must read: 5 Ways Freelancers & Digital Agencies Can Burn Your Cash & Its Solutions
What FaceLift BodyKits Is All About

FaceLift BodyKits provides low-cost solutions for people looking to modernize their vehicles without having to replace them with brand new ones.
Here are the various types of alterations customers can expect for their vehicles from Facelift.

The process of altering a vehicle in a way that's different from the original stock model.
Changing a component part of a large system in a vehicle. For example, adding Bluetooth capability to a vehicle's stock radio.
A cosmetic procedure that alters the appearance of a vehicle to look different or like the latest model of a car.
Replication of Expensive Vehicles
A type of conversion that alters the exterior (sometimes the interior) of a vehicle to make it appear to be a different make and model, usually to a more expensive vehicle.
Modification and improvement of a car's performance systems
Taking a new vehicle and doing cosmetic altering to the exterior of the vehicle to make it look older (typically keeping the make and model consistent and only changing the year/generation)
Taking an old vehicle and restoring it but also modifying it with modern features at the same time.
The process of repairing a vehicle, from exterior and interior to operating systems and functionality, back to its original state.
Keeping such extensive services in mind, it became evident from the onset that FaceLift's website would require heavy incorporation of visual elements and a highly intuitive User Interface (UI) and User Experience (UX).
Let's take the most important web page of Facelift Bodykits and compare it to how we completely reinvented and revamped it to our client's delight.
Problems With Previous Web Design
Homepage Banner

Above is a blank white image. Guess what that is? It's the first thing users saw when they visited FaceLift BodyKits' website.
A lot of users bounced off thinking the website wasn't loading. Little did they know that scrolling downwards is when the website actually began displaying any information.
Products & Services Section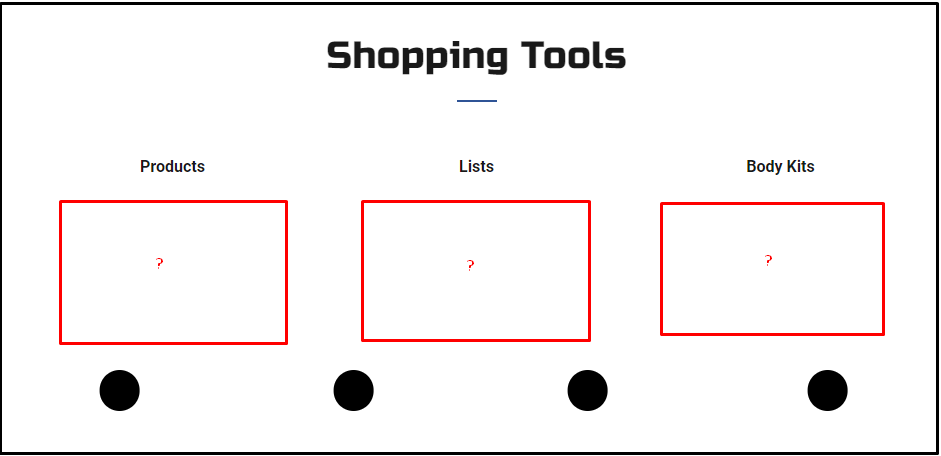 One small downward scroll led to the products and services section on the homepage. It displayed zero information and a whole lot of white space. How is one supposed to sell anything without a display of products and services?
Business Highlights Section

Initially, we thought the black circles were just a design element but apparently, their purpose was to showcase FaceLift Bodykits' business highlights.
This we learned by hovering the cursor over to each black circle and only then seeing the circle display any information. 🤔
We know what you're thinking…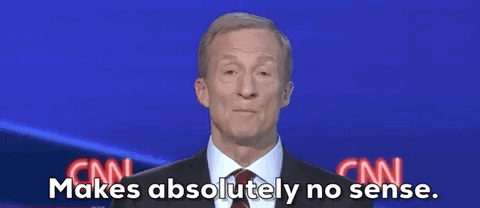 We felt the same way!
Testimonials Section
It doesn't end there though. The client testimonial section had taken a huge hit due to missing images. In addition, the black bar supposed to display the client's remarks wasn't assigned any space either 😲

Blog Section
The blog section displayed zero imagery and is plain bland with poor dimensions. It doesn't look like a section worth exploring, so who's going to bother reading anything from here?

Unbelievably, these are only a few issues we encountered on the homepage of FaceLift BodyKits' website. So you can imagine how the rest of the examination went. (hint 💡 painful)
Oh and in case you're wondering about the navigation bar, THERE WASN'T ANY. 😱
As you can imagine, our team had their work cut out for them but this wasn't our first rodeo. As always, our team was itching to get started and give Joseph's website a much-needed facelift! (pun intended)

Also Read: Tired Of Being Over Promised & Under Delivered by Freelancers and Agencies? Let TechNerd's Rescue Your Project!
Deciding The New Brand Identity

In our project kick-off discussion with Joseph, we learned about his business goals, vision, and persona. This helped us identify the vibe we wanted his website to silently communicate via design, color palette, and user interface.
Since Facelift Bodykits is all about upgrading people and helping them sport the latest trends without breaking the bank, it was only fitting for his website to be the same.
Modern – Since his business helps people be part of the new.
Convenient – Because of the affordable upgrades he offers.
Stylish – Because of how the bodykits help customers sport the latest car designs.
A Walkthrough FaceLift BodyKits' Homepage 2.0
The Homepage
It's vital to take aesthetic considerations for a website's homepage into account. In fact, it's the most important aspect of a website. A visually unpleasant and cluttered homepage is repulsive to most potential prospects.
Therefore, our aim for the homepage was to keep the banner design attractive, stylish, and clean while providing the user maximum space for action.
Facelift Bodykit's clean homepage design reinforces modernity and minimalism – traits that align with modern web design practices.
1. Hero Banner

Purposefully kept sleek, stylish, and minimalist like modern-day car designs. The aim here was to subliminally reinforce the content provided by Joseph by showcasing the latest Range Rover model.
2. Who We Are & Products Section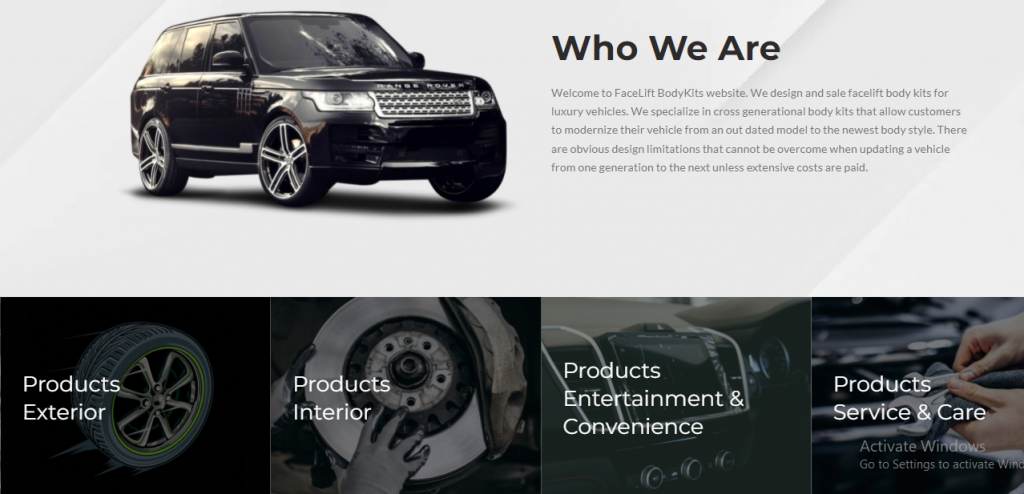 Breaking the shackles of the previous web design, we opted to showcase the product categories in clean, square boxes that catch the eye and spur user curiosity.
3. Featured Products Section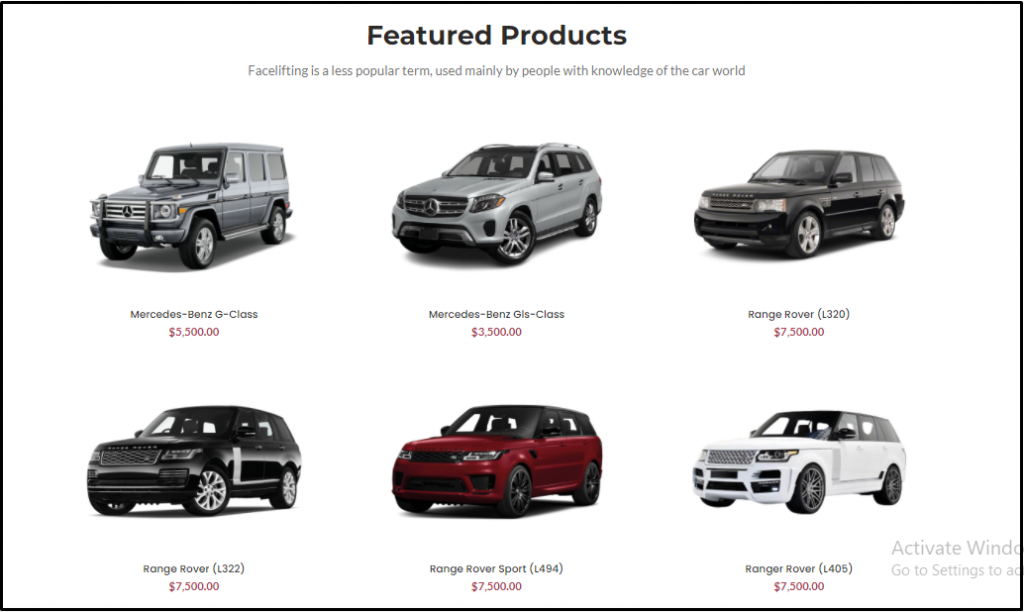 The featured products section displays Facelift Bodykits' top products just a few scrolls down from the banner. This is done to intentionally provide users with an early snapshot of FaceLift Bodykits products.
This type of layout goes a long way in inducing curiosity and exploration among users of the vehicles in their possession.
Catch:10 Surefire Reasons TechNerds Can Take Your Business To The Next Level In 2022 (And Not You!)
4. Our Services Section
Next up, we strategically placed the "Our Services" section to highlight more Facelift Bodykit's services that serve the user's vehicle-related goals.

5. Testimonials Section
We completely revamped the testimonials section as it is the most authority-building section on the homepage. Nowadays, 90% of all visitors read reviews first before making a buying decision.
Therefore, we dedicated extra space and detailing for users to never miss out on strengthening their buying intent.

6. Blogs Section
A great blog section helps create a personality for your company and makes it more credible in the market. The better opinions one can share, the greater authority a brand is destined to build.
Keeping this in perspective, we completely redesigned the articles section and reinforced its impact with high-res, captivating images to inspire the user to read Facelift Bodykit's latest blogs.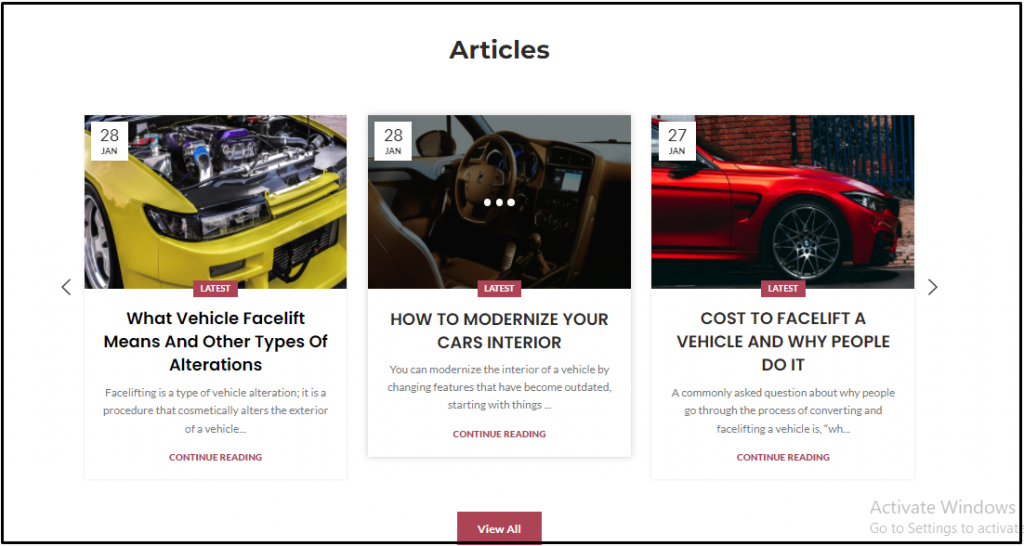 It's important to note that the homepage is just the tip of the Iceberg albeit the most integral part of any website.
However, our complete website redesign project encompassed multiple web pages. To keep this case study brief, we'll let you get a feel of Joseph's new web design yourself.
Check out FaceLift's Body Kit's redesigned website here.

Joseph's Review Of Collaborating With TechNerds
Project Cost
"I feel like the amount TechNerds charged me was reasonable. They were willing to negotiate and make adjustments based on the scope of work."
Dedicated Project Management
"Throughout the process, the team leader stayed in contact with me, giving me progress updates, which was helpful. They are available by email, text message, WhatsApp, and a messenger service while they are logged in for work. I am on the other side of the planet, which presents timing challenges but they were responsive to correspondence."
The Collaborative Process
"I had several developers working on my project, so they were able to collaborate and use their individual skill sets to help complete the project. I have several unique features on my website that are challenging to implement properly but they worked through the issues and were able to successfully make the website work as I envisioned."
Project Updates
"We had frequent Zoom meetings so that the functionality of the website could be explained to me with a visual walkthrough, step by step. This helped me understand what the user would encounter and what I would encounter on the back end of the website and how to manage it."
On Future Collaborations
"I look forward to working with the team again on future additions to my website and other projects."
Check Out: Client Throwback Series – Robyn D Jefferson (A TechNerdsCase Study)
The Takeaway
While there are many freelancers and Agencies promising to be the messiah for all your business worries, phishing through a sea of Digital Agencies and making an informed decision is a must if you want to avoid being burnt.
At TechNerds, we regularly come across many clients who've had bad experiences in the past with agencies and freelancers. The key for you is to find the right agency to partner with.
How would you know that? Good question.
In our case, we have trust signals right beneath our homepage banner that showcase our authority in the market.

Not only that, we keep updating our reviews section to display top clients and their opinions about us.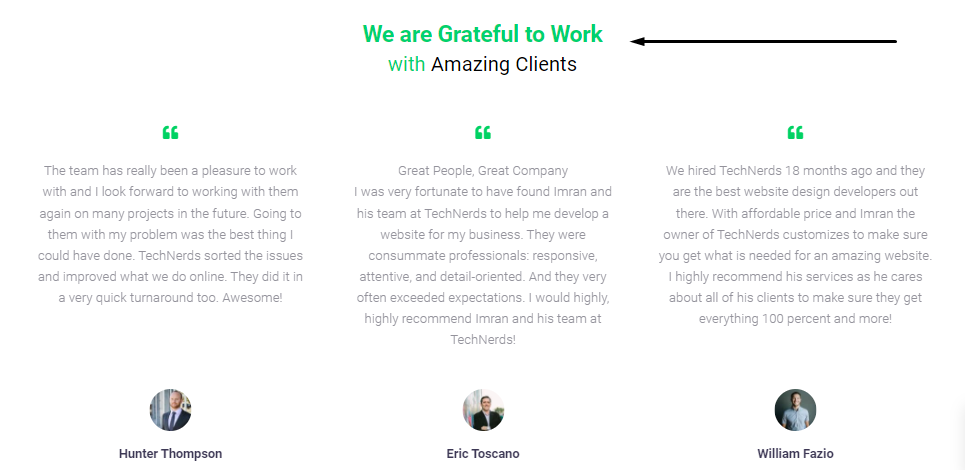 In addition, we have a dedicated portfolio section to showcase our previous projects. And we do all this with only one aim.
To help you make wiser decisions and opt for the right partner that brings your vision to life.
Note: Having Trouble Funding Your Idea? Check Out Technerds Flex-pay options!
There's a reason we've been continuously successful over the years. It's our commitment to providing digital products and services that help our clients meet their business goals and objectives.

Instead of giving up your business aspirations over one bad experience, It's better to take a leaf out of Joseph's book and persevere in your ambitions.
Only then will you be able to design a life for yourself and break free from the 9 – 5 grind. All you have to do is choose your partner wisely!
Finally, we hope you enjoyed this TechNerds case study. If you're interested in learning about how we can help your business endeavors, schedule a discovery call with us now.