Core Software Development Services We Offer
Custom Web Development

Our highly-qualified Web Dev team ensures your business website attains maximum profitability by developing & delivering cross-compatibility, innovative features, fast loading time, and scalability for a memorable website user experience.

iOS App Development

Looking to get your very own iOS application developed? Look no further! Our expert development team develops custom iOS Apps from scratch that perform exquisitely on all iDevices, including iPhone and iPad.

Android App Development

Android apps are all the rage; however, developing them is no easy job unless you're relying on our team! Our Android developers target Android with native, hybrid, and cross-platform development and ensure sustainability and a seamless mobile experience.

Hybrid App Development

Our Dev team brings your ideas to life by developing hybrid mobile applications that utilize a single code base across all platforms. We ensure seamless application processes on various platforms and systems, including Android and iOS, using a blend of technologies and frameworks.

Web Application Development

We offer single-page Web App Development that enables an intuitive and secure web experience. We ensure responsiveness and cross-browser compatibility by designing and developing interactive SPAs while exceeding users' high expectations in agility and performance.

Progressive Web App Development

Our dev team is highly-skilled at developing custom mobile-enabled progressive web apps that align with Google's definition of Progressiveness. This allows them to perform fast even on 2G networks, makes them offline-available, and is easily installable on a user's home screen.
Breakthrough with our digital tools.
Simply communicate your vision, and together, we'll turn each bespoke application into a competitive advantage for you.
How We Work
Understanding Your Vision

Communication is key to delivering top-notch custom software that meets your vision & industry standards. Our software development services are focused on inquiring about your needs, preferred functionality & business methodology to deliver scalable and flexible custom solutions.

Internal Requirement Analysis

Our experts closely analyze your project requirements and break them down into short-term & long-term deliverables. The tasks are then assigned to expert relevant resources to kickstart a smooth & seamless project development.

Team Huddle

Delivering quality software development services to meet your expectations is what drives our exhaustive team huddles. Here we carefully scrutinize each aspect of your project, how it's going and how to tackle any complications that arise.

Let's Scrum

We adhere to the Scrum framework where gifted minds, technology & innovative spirit combine to solve complex project problems. A Scrum master orchestrates each project and serves as the middle link between you and your team to ensure clarity & transparency.

Project Heads Up

The Scrum Master performs on the deliverables while keeping your feedback and demands at the forefront of his project's priorities. He ensures 24/7 availability to give you a heads up on progress whenever you need it.

IPR Protection

We take your intellectual property rights (IPR) very seriously, taking it upon ourselves to ensure that all your information, data & processes always remain protected & secured.
Our Stats
0+

Projects Completed

0+

Startups Launched

0%

Success Rate

0%

Repeat Clientele
We Work Directly With You
We facilitate projects with our Collaborative Platform
Access your virtual desk with your dedicated team. Ready to execute tasks according to the plan. Here's what you can do from your dashboard:
View Activity Stream

Chat Message

Monitor Project

Schedule Meetings

Calendar

Add/Remove Tasks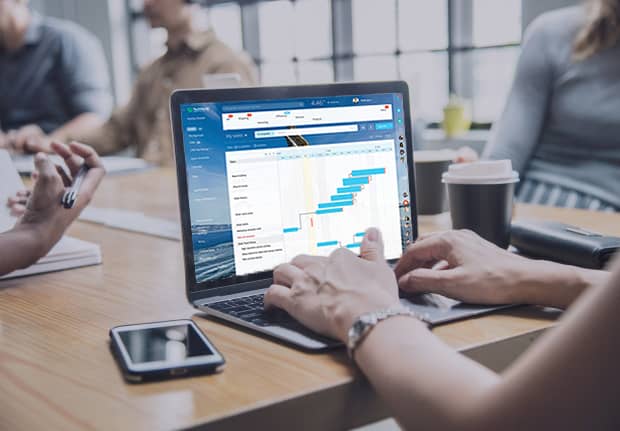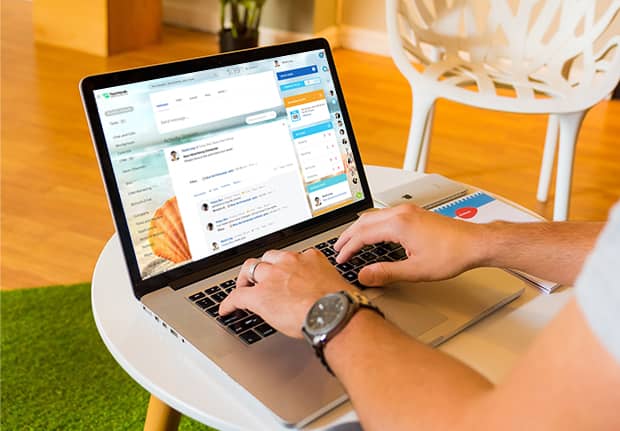 Our Custom Software Development Process
Once our working relationship goes underway, a project manager is assigned to address all your project-related demands & queries from day one. He becomes your primary point-of-contact (POC) and will work side by side with you to achieve your vision. Our projects are delivered in a lucrative way for you in many ways, enabling you to have a great experience.
Modern Platform

Automated Builds

Automated Tests

Deployment Automation

Virtualization/ Public/ Private Cloud Ready

Frequent Stress Free Releases
Our Development Process
Once our working relationship goes underway, a project manager is assigned to address all your project-related demands & queries from the 1st day. He becomes your main point-of-contact (POC) and will work side by side with you to achieve your vision.
Your assigned project manager takes lead and handles all project-related requests & queries from the moment we begin working together.
Transparency

We ensure transparency by empowering you with the ability to create tasks, view timelines, monitor results, and easily communicate with your dedicated team in one place by providing you with a 24/7 collaborative platform.

Communication

We believe in the power of efficient communication. Your assigned project manager strives to maintain frequent communication with you to help keep projects on track, in your notice, within budget and aligned with your expectations.

Incremental Delivery Model

We utilize an incremental delivery model, where we share step-by-step design, implementation, and testing progress with you to keep you in the loop, always updated, and within the estimated time.
We are Grateful to Work
with Amazing Clients