Achieve and surpass all your business goals and objectives with out-of-the-box creative media concepts & strategies carefully formulated with your audience, industry & business in mind.
You approach us with a business & we strive to turn it into a brand by developing brand identity, personality & a unique voice.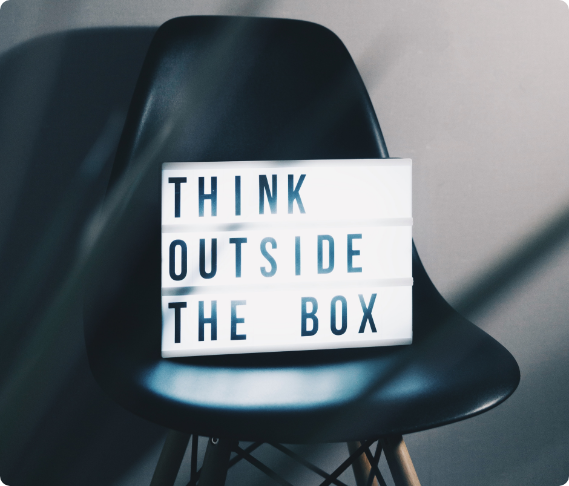 Creative Concepting & Ideation
Sport a unique brand persona with our Creative Concepts & Ideas devised from data-driven insights nurtured to strike the right chord with your ideal customers.
Our Creative Executions focus on capturing your audience's core interests, evoke an emotional response and inspire them to take action.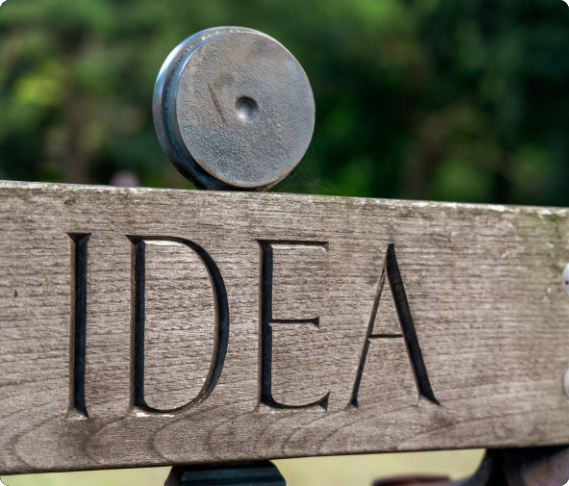 Give your branded stories the Picasso touch!
Your next masterpiece is just a click away
Our Creative Concept Development Process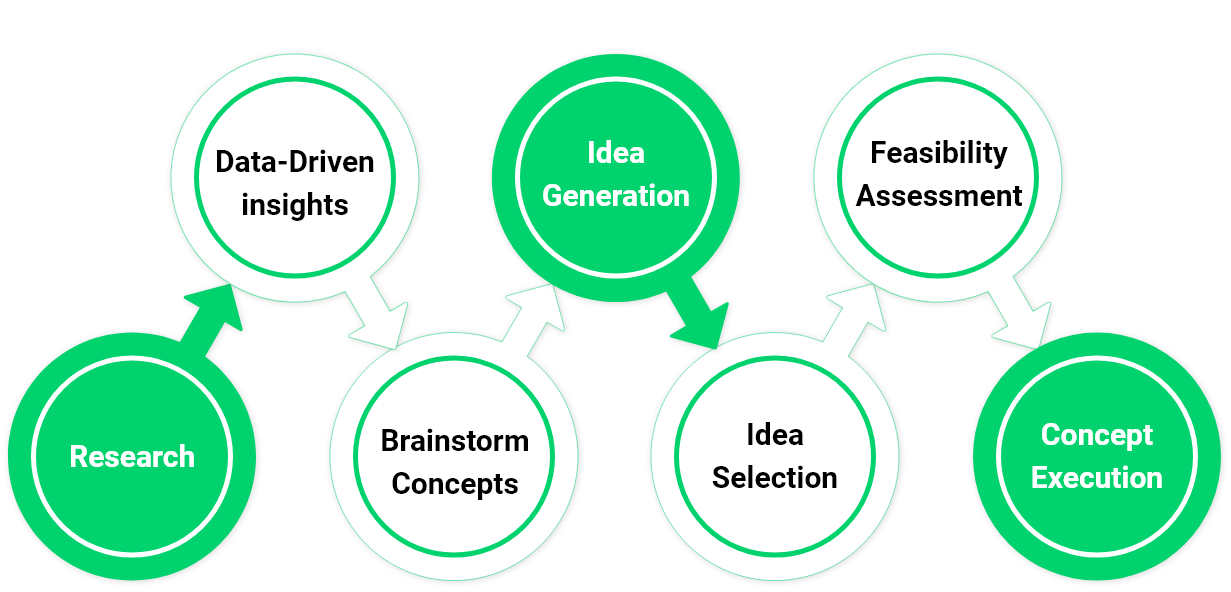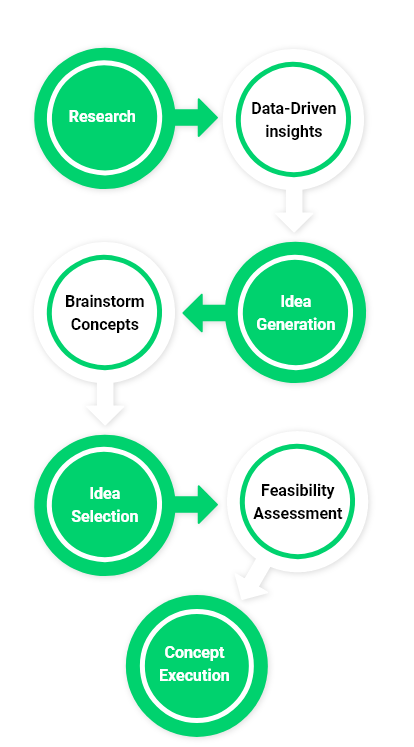 Content Mapping
Content mapping helps your brand outline how each piece of your content should strategically relate to and support the customer journey.
We effectively engage & impact your audience with unique content mapping strategies that serve your audience better than the competition.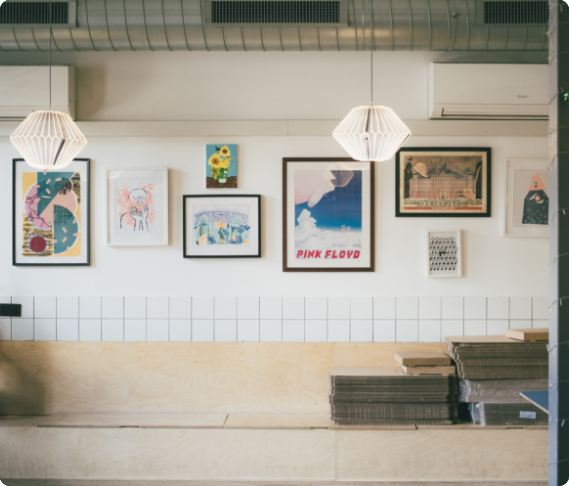 Content Mapping Journey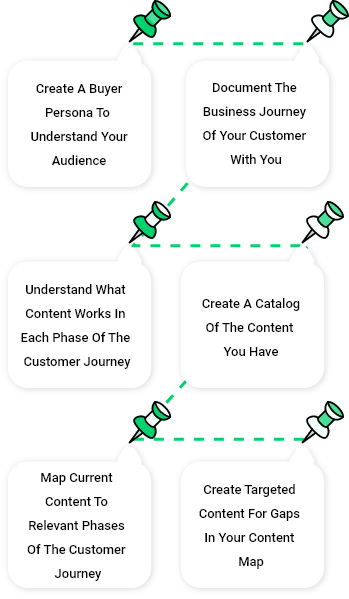 We Let You Tell Incredible Stories through Art & Technology
With Us, Your Visuals Can Be Worth A Thousand Words
Creative Design Services
Da Vincis & Picassos aren't only limited to traditional art and painting. The magic touch is still very much alive thanks to our talented pool of designers who leverage incredible creativity to create some of the finest graphic designs to elevate your brand.
Our spectacular creative designs not only grab your audience's attention but help lure potential clients through effective visual.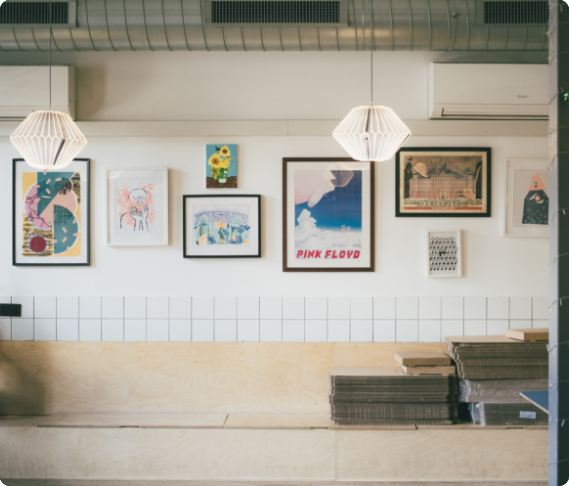 Our Creative Design Services Enable You To
Create a remarkable Identity

This is a collection of all the elements your company will utilize to portray the right image to your consumers. Our Creative services ensure everything from your vision, mission, values to communication, creatives, and typography stand out.

Build a unique Brand Personality

If your brand doesn't have a defined personality, people will have a much harder time reaching the conclusion that you're the one for them. Our Creative Design Services help you vibe on the same frequency as your audience.

Develop Your Brand's Voice

How distinctly you narrate your story in a sea of competitors is what makes you unique. We develop the right flow of your words, language style, and personality so that your customers enjoy a memorable experience.

Showcase Your Unique Selling Proposition (USP)

We help you create a compelling USP that sets you apart from your competitors and is something that provides value to your users to help your brand resonate better with your target audience.
We are Grateful to Work
with Amazing Clients
The team has really been a pleasure to work with and I look forward to working with them again on many projects in the future. Going to them with my problem was the best thing I could have done. Tech nerds sorted the issues and improved what we do online. They did it in a very quick turnaround too. Awesome!

Hunter Thompson
Great People, Great Company
I was very fortunate to have found Imran and his team at Tech Nerds to help me develop a website for my business. They were consummate professionals: responsive, attentive, and detail-oriented. And they very often exceeded expectations. I would highly, highly recommend Imran and his team at TechNerds!

Eric Toscano
We hired Tech Nerds 18 months ago and they are the best website design developers out there. With affordable price and Imran the owner of Tech Nerds customizes to make sure you get what is needed for an amazing website. I highly recommend his services as he cares about all of his clients to make sure they get everything 100 percent and more!

William Fazio
They were great to work with and I would definitely recommend them to anyone needing great web work done a reasonable price.
My advisor was Aqeeq. He was very attentive to my questions and concerns and always made sure I was happy with the design. There were some bumps here and there along the way like most jobs in business relationships.

John Turk