Every small business should aspire to scale its operations. But taking business growth to the next level requires a forward-thinking approach and a will to evolve with the changing times. Digital marketing offers small businesses an edge to stay ahead of the curve.
Today, 70% of your competitors have a digital transformation strategy in place or are working on one. The question is, are you?
Here's a reality check. If you're avoiding digital marketing now, you're going to fall behind your competitors and lose a major chunk of your potential business. Your small business will not grow. Instead, it will meet an inevitable, slow death.
What's surprising is that most businesses already know this. Yet they are still failing to evolve. We've put this inability to transform down to a lack of understanding and knowledge of the steps needed to boost their online/offline presence.
53% of all buying decisions are formed online. That's 1 in every 2 customers that go online looking for the right products and services
Therefore, in this article, we'll discuss how digital marketing can help small businesses like yours and the marketing channels you need to employ for greater conversions and sales. So without further ado, let's dive in!
What is Digital Marketing?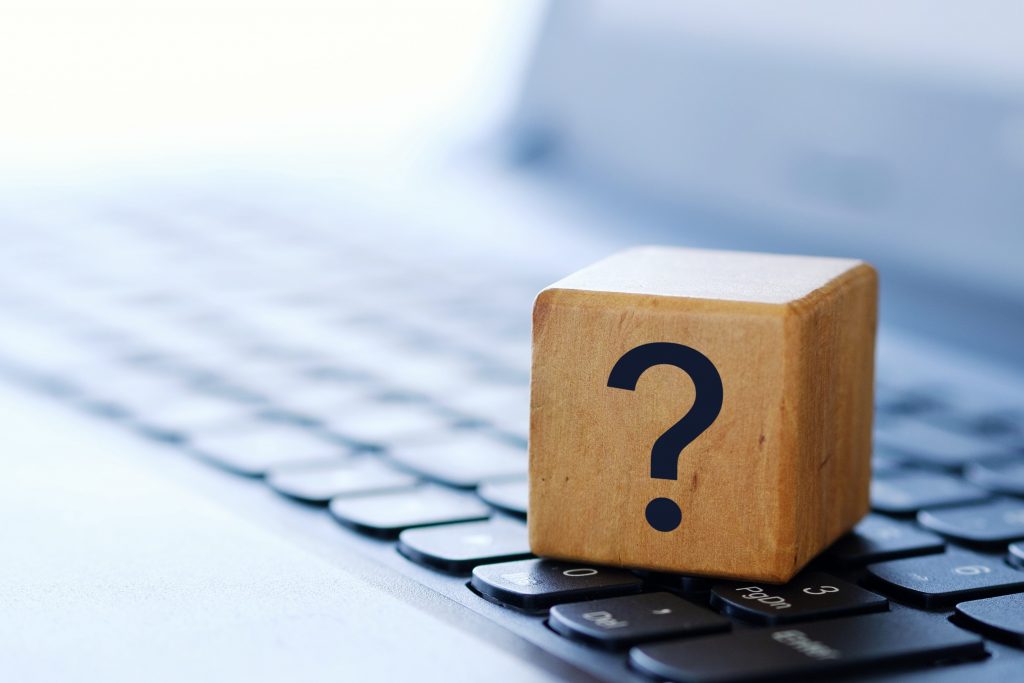 Digital marketing is a broad term that uses online, in-app, and mobile techniques to reach customers. It is considered to be more targeted, interactive, and measurable than standard marketing methods.
In fact, over 2.14 billion people buy products and services digitally which makes 1 in every 4 people on the planet and that number is ever rising!
How Does Digital Marketing Help Small Businesses?
1. Provides an Equal Opportunity for Small Businesses
It's often difficult for start-ups and small businesses to compete with top companies in any industrial niche due to the existing competition.
However, digital marketing can greatly level the playing field by allowing these small businesses to raise their profile through various, affordable marketing techniques.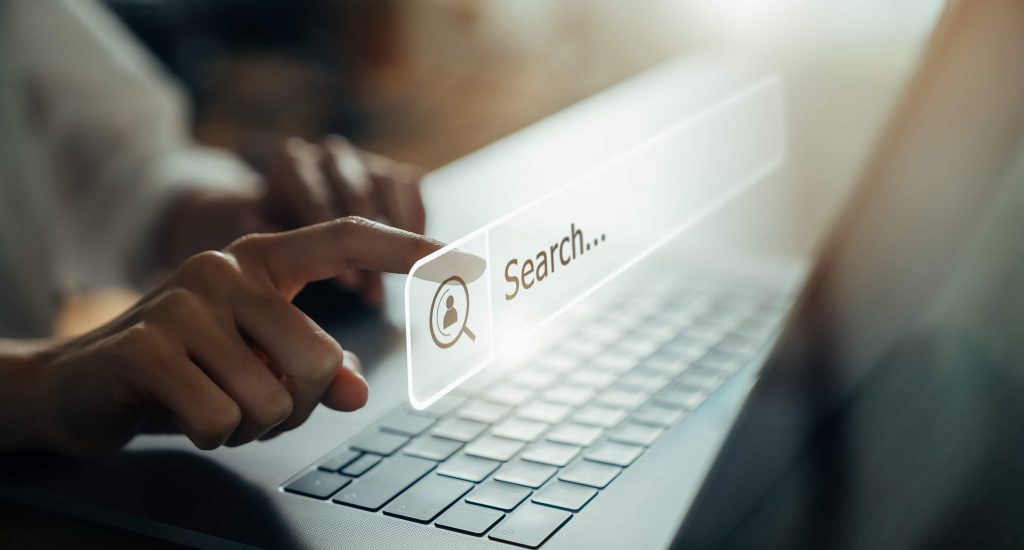 For instance, your small business can compete on longer, lower volume keywords neglected by big companies in your industry.
Although the search volume for these keywords is likely to be lower, you can reap the benefits of driving a higher quality of traffic with stronger buying intent.
You can also invest in on-page SEO for your website or paid social media marketing at affordable rates. This enables you to go toe-to-toe with the retail giants in your industry.
Also, you save money by not spending it on expensive billboards and TV commercials that don't even allow you to target specific customers. In most scenarios, small businesses tend to win over big ones simply by leveraging effective digital marketing techniques.
2. Helps Small Businesses Target the Right Audience
Audience insights are essential for analyzing and understanding customer behavior and patterns. These insights help you improve the user journey on your website by giving you knowledge about bounce rates, and average session time among more metrics.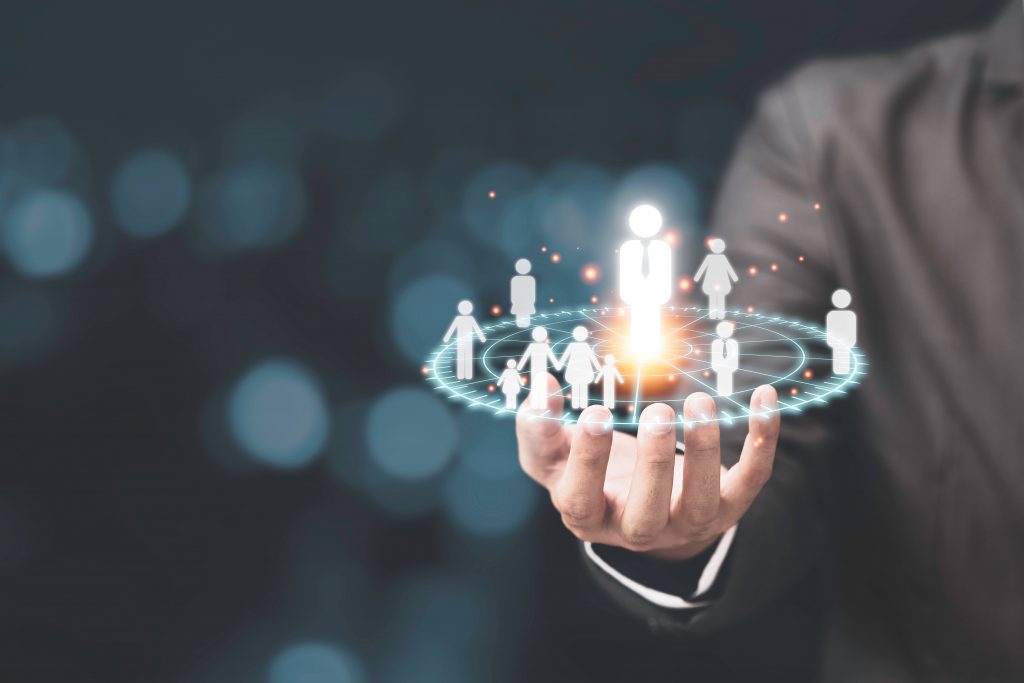 These can help you decode key areas of improvement for each page, resulting in effective tweaks and better audience targeting techniques.
Ultimately, the more you know your audience, the better service and product offerings you can provide.
3. Digital Marketing is More Effective and Economical than Traditional Marketing
Traditional marketing strategies are not as effective on modern-day consumers because they love to seek out information on their own. By weighing the merits of each and every decision, consumers feel more confident in making the right judgment calls.
As a result, they've grown distrustful of mainstream advertising because viewers cannot make comparisons like they normally can while purchasing over the internet.
Additionally, digital marketing strategies are way more affordable and efficient. For instance, the cost of an ad spot on a website is significantly less than a normal spot on TV. Also, bidding on the right keywords on Google is cheaper, more effective, and a greater long-term business solution.
4. Helps Small Businesses Improve Brand Recognition
Need one more reason to recognize digital marketing for small businesses as an effective solution? Don't look further than what it can do for your brand.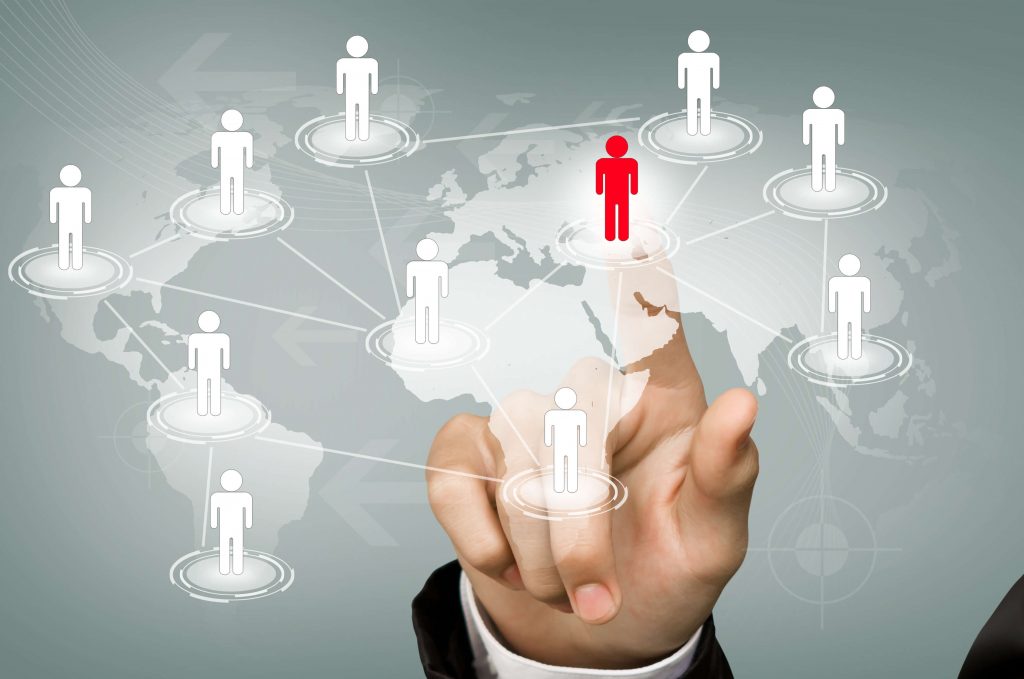 Today's competitive market is flooded with businesses trying to stand out online. Simply take a look at any company's social media feed or website. Everyone's trying to build a brand identity and get more engagement.
Here's the reason. 93% of online buying decisions are influenced by Social media! Therefore, harnessing that power is a must for every business looking to build brand recognition online.
5. Provides a Fair Chance of Exposure
Thanks to the power of digital marketing, small businesses have gained access to increased business exposure. This is in stark contrast to the past.
Previously, the only way to generate mainstream exposure was through expensive advertising such as TV commercials, radio features, and print media.
Modern businesses have the luxury of deploying digital display ads and social media marketing for promotion and brand communication. This form of advertising is more targeted and cost-effective.
Just to give you an idea of how affordable it is— Social Media Marketing is one of the only forms of media that can expose you to over 1,000 people for less than $2.5!
This form of advertising can help you reach your audience in the right spot— allowing you to show ads while they play games or use a mobile app.
6. Enables Small Businesses to Leverage the Power of Mobile Marketing
The fact is, mobile phones have transformed the marketing landscape for small businesses. Due to them becoming a necessity, they've turned into one of the most powerful mediums to target potential customers.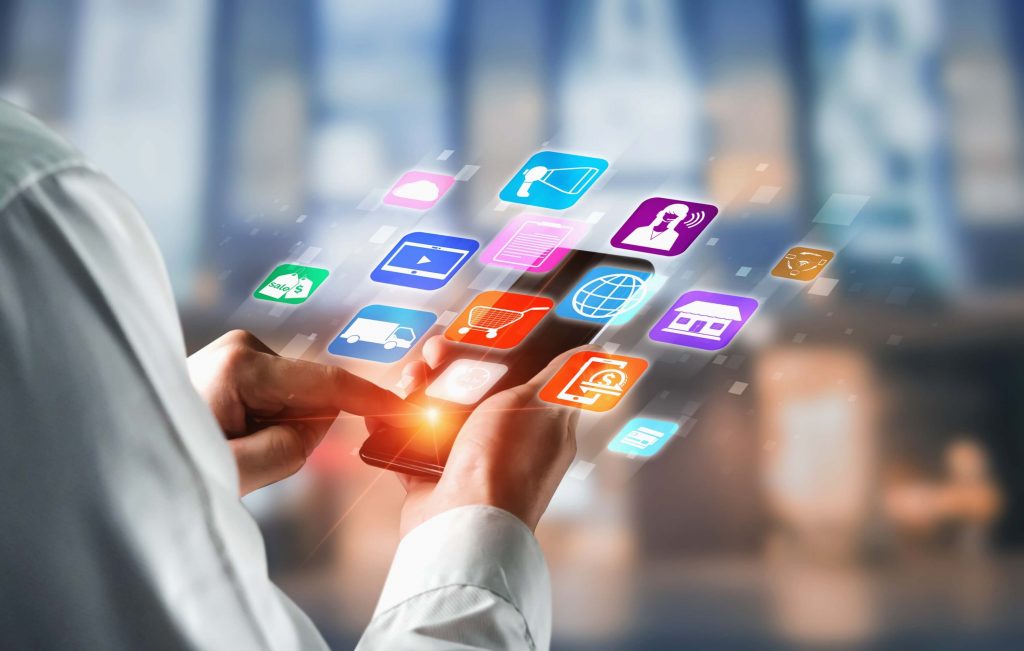 Therefore, if you're not leveraging mobile marketing, your small business is missing out on a major potential revenue stream!
Here are a Few Interesting Facts:
Did you know? SMS and mobile emails are never left unread?
Here's another statistic. The average smartphone user opens a text message at least 30 seconds after receiving it!
Also, a quarter of all e-commerce is done online.
Digital Marketing Channels To Help Your Small Business
The internet has paved the way for online businesses to rule the marketing world. Many might even say that it has replaced traditional marketing as the dominant advertising medium.
Therefore, it's crucial to know what digital marketing channels are accessible to help you keep a competitive advantage.
Search Engine Optimization (SEO)
SEO is considered the most powerful digital marketing channel that efficiently brings potential customers to a business' doorstep. In fact, It was reported that 80% utilize search engines to look for the products and services they need.
Further, forty-six percent of Google searches are looking for local information. So, if you're a small business trying to reach consumers locally, SEO is crucial.
Social Media Marketing (SMM)
Communicating with your customers on social media is integral to digital marketing for small businesses. That's because using social media helps you boost your customer base, connect with your existing customers, and establish brand awareness.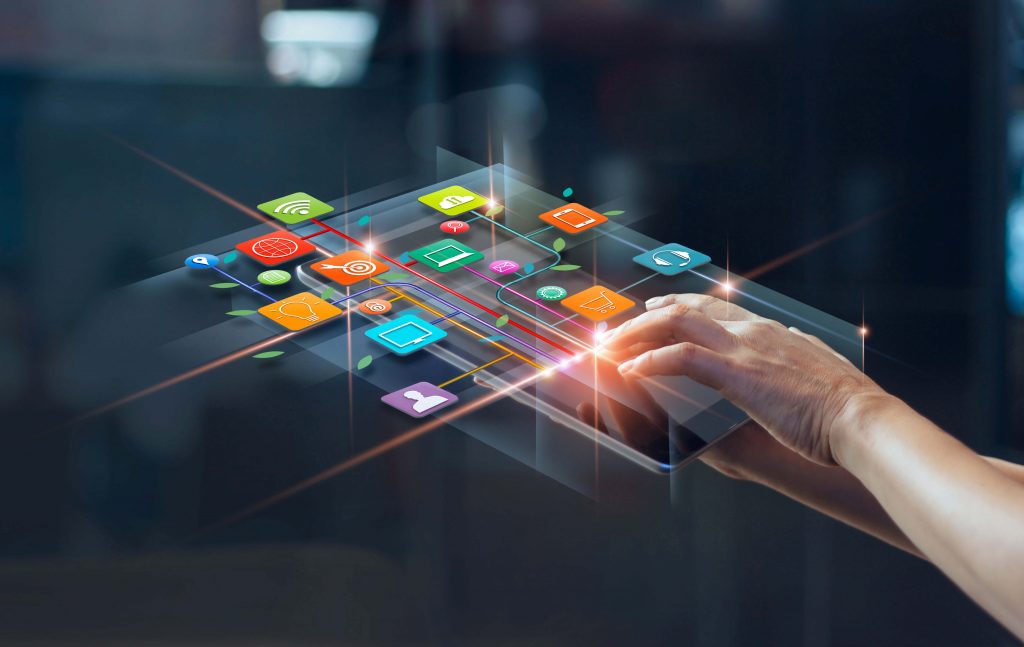 One research proved a staggering ninety percent of business marketers say social media is vital for their small businesses. Also, eighty-two percent of the participants in the survey worked in enterprises with less than one hundred staff members.
Marketing through social media is simple for small business owners, as long as you efficiently and actively post on various social media pages. A few social media sites to use are Pinterest, LinkedIn, Instagram, Twitter, and Facebook.
Make sure you set a schedule to engage with your followers and efficiently use social media for your small business. Last but not the least, be smart with social media platforms. Not every platform is good for your business equally. Analyze what other competitors are doing and go hard on those platforms. Wasting time and money on channels that are not proven to work is a waist of resources.
Email Marketing
Emails play a big role in the lives of individuals, professionals, and even consumers! Think about the number of people you know who don't have an email address. There's a strong possibility of them being only a handful.
In fact, over half of the global population uses email. That number is anticipated to surpass 4.3 billion people by 2023. Thus, by adding email marketing to your list of digital marketing strategies, you can enhance your business's visibility and reach.
Email marketing not only enables you to enjoy the prospect of reaching a big group of people but also provides benefits that other digital marketing strategies simply cannot. It also lets you customize your messaging based on predictive consumer actions.
Content Marketing
Content marketing is another powerful strategy to implement for your small business as it increases your brand's visibility and authority in the minds of your target audience.
The right marketing strategy can effectively help you build trust, authority, and credibility via the creation of engaging content, its publication, and distribution on a regular basis.
As a matter of fact, 8 in every 10 Americans get information and news online!
Recently, A Pew research study confirmed that people are shying away from TV as their main source of information and replacing it with the internet as a more credible source.
Ultimately, if you wish to be where your customers are, then strong content marketing will get you the best results because search engines, blogs, and social media are places where you're likely to find users who want to stay informed.
Moreover, these channels happen to be where content marketing works like a charm.
Pay Per Click
According to statistics, ninety-seven percent of all consumers go online to search for local businesses, while twelve percent do so on a daily basis!
Therefore, starting a PPC campaign for your small business can serve as an excellent way to acquire new leads and reach customers online as it enables you to target those already interested in your products or services.
It also proves how lucrative PPC ads can be if you could reach a bulk of your target audience and produce decent traffic.
With nearly everyone going online to find nearby businesses, a well-placed PPC ad can serve as an excellent way to lead them to you.
Conclusion

If you're a small business owner, digital marketing can be your ace in the hole. It can help you stay competitive by providing you with the right resources to reach more people than you could ever before. With its proven track record, it's no wonder that businesses of all sizes are taking to its use.
Just remember that successful digital marketing begins with a firm that understands who your target audience is and what marketing channels they use the most. Once you've figured that out, the sky's the limit!
At TechNerds, we have a great track record of helping small businesses across the USA successfully deploy digital products and services such as custom websites, mobile app development, online branding, SEO, and more.
All it takes is a 10-minute discovery call where our experts will listen to your business ideas, interests, and pain points to develop a tailored strategy that helps your business grow and scale online.
If you have any comments or questions you would like to ask, you can leave a comment below or reach out to us.