SEO for businesses is what water is for fish. It has become a crucial part of businesses nowadays, rather than being an afterthought.
Today, the digital landscape has enormously evolved, and so have the essential derivatives of promoting and scaling businesses online. And if there's one pivotal factor that helps you gain an edge over your competitors, in the long run, it's SEO strategies to increase your online visibility and attract more web traffic.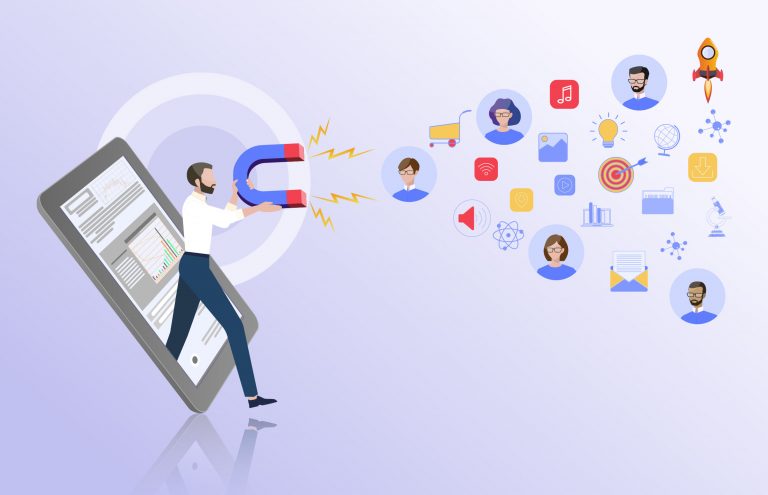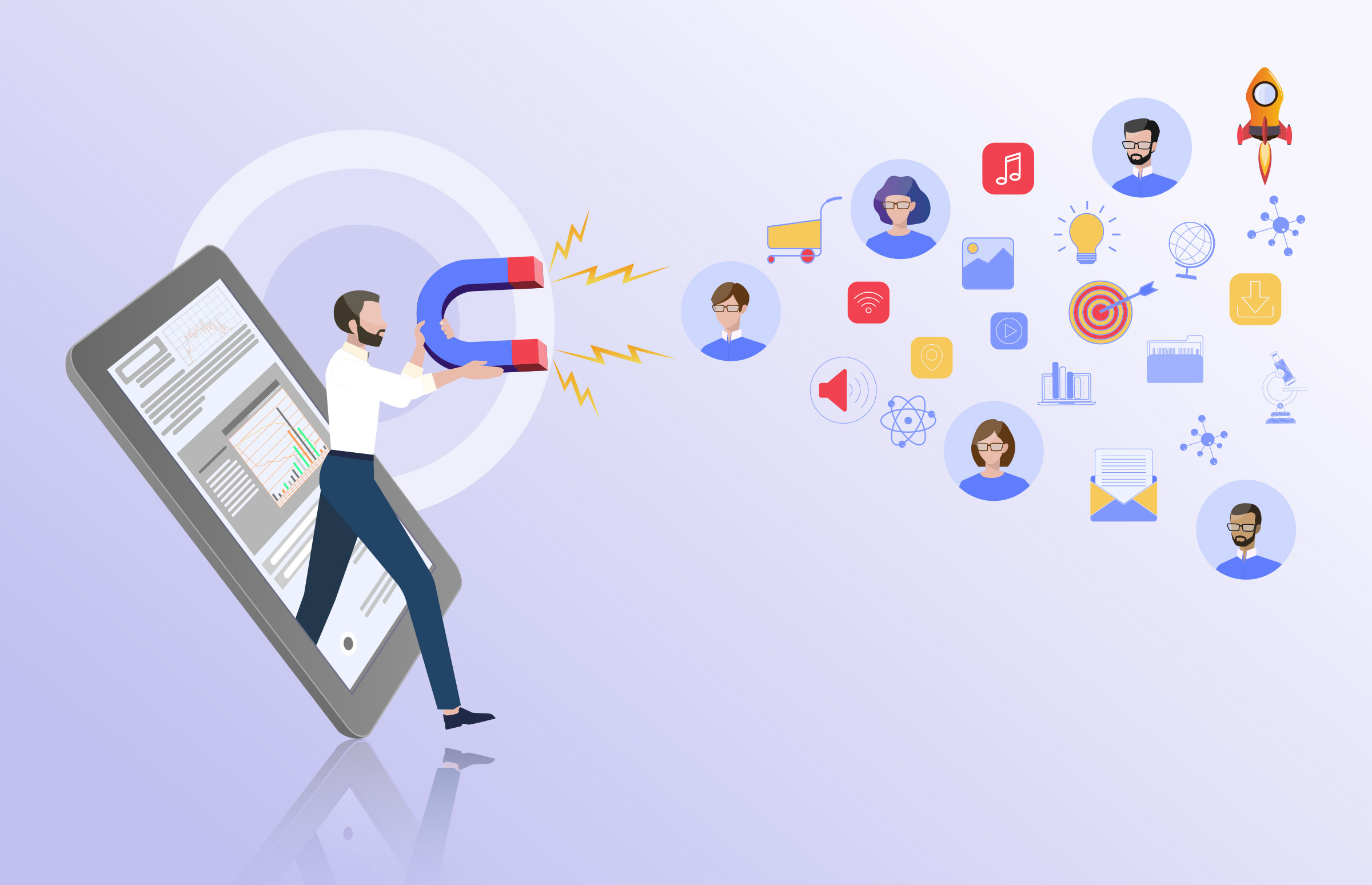 Since 93% of all web traffic comes from search engines a low ranking, especially on Google, is hurting your business in many ways. You'll be surprised to know how achieving a place in the top 5 of Google search results can positively impact your business in terms of how much website traffic and customers it can drive.
In contrast, if you miss a place in the top 5 of Google search results, you are already missing out on a significant chunk of customers and potential money-making opportunities. Moreover, you're leaving the playfield open for your competitors to knock you out of the game.
To be exact, achieving a top rank on Google search results against your competitive keyword is bound to get you almost 144% more clicks than the second rank. See here:
1. First Place: 30.2%
2. Second Place: 12.33%
3. Third Place: 7.77%
4. Fourth Place: 4.23%
5. Fifth Place: 2.78
It's Now or Never
SEO is inevitable for your business to thrive in the market. Sooner or later, you'll realize how SEO best practices can help your business grow brand awareness, attract more customers, and establish authority on the internet.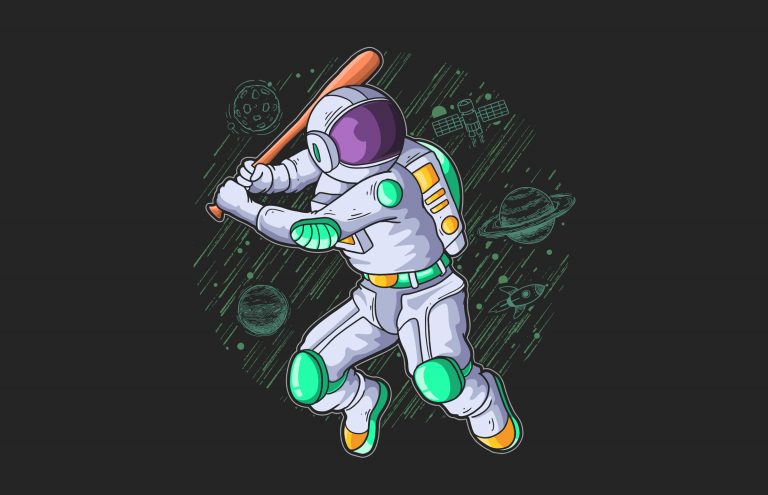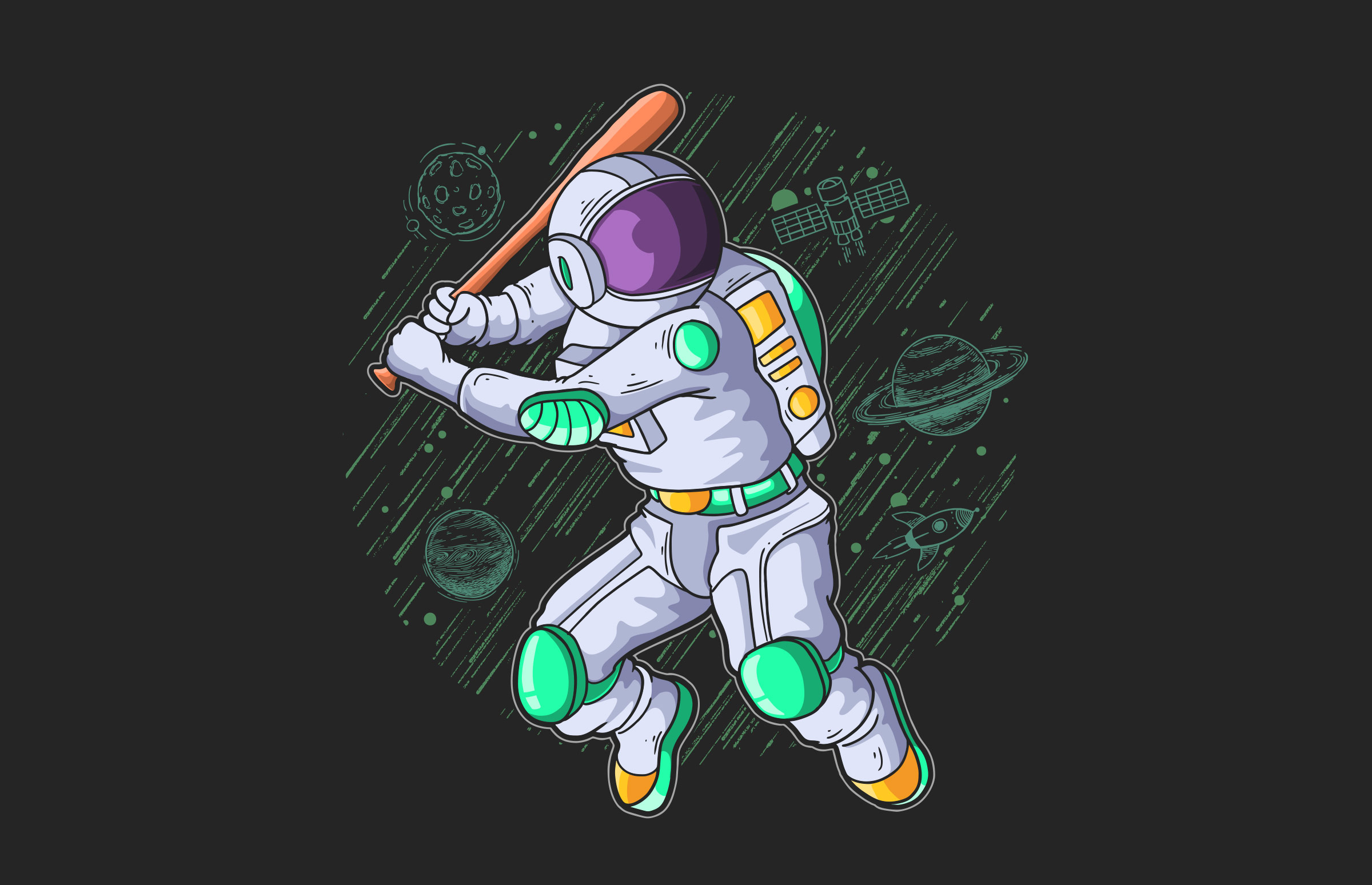 The good news is, you still have the ball in your court, and you can still hit a home run if you start implementing SEO best practices in your business marketing plan immediately.
Localization is Turning Heads
Remember when brands put advertisements in their local shop and displayed standees to attract customers? Back then, it was the soundest way of making a name for yourself in town. But as Dave Chappelle said years ago, "Modern problems require modern solutions" we can't just agree enough with it.
(Reference: https://tenor.com)
Times have changed and so have the ways of marketing your business. The rise of local searches on Google is commendable since they account for 46% of all Google queries. And do you know what's even more astonishing? 3.7 million people use Google Maps every day to find a nearby business!
The above stats illustrate the benefits of SEO for small businesses in an ever-changing business environment.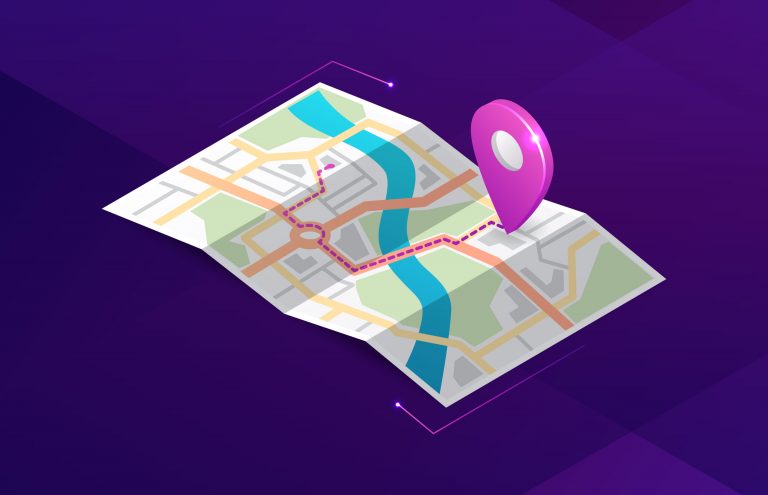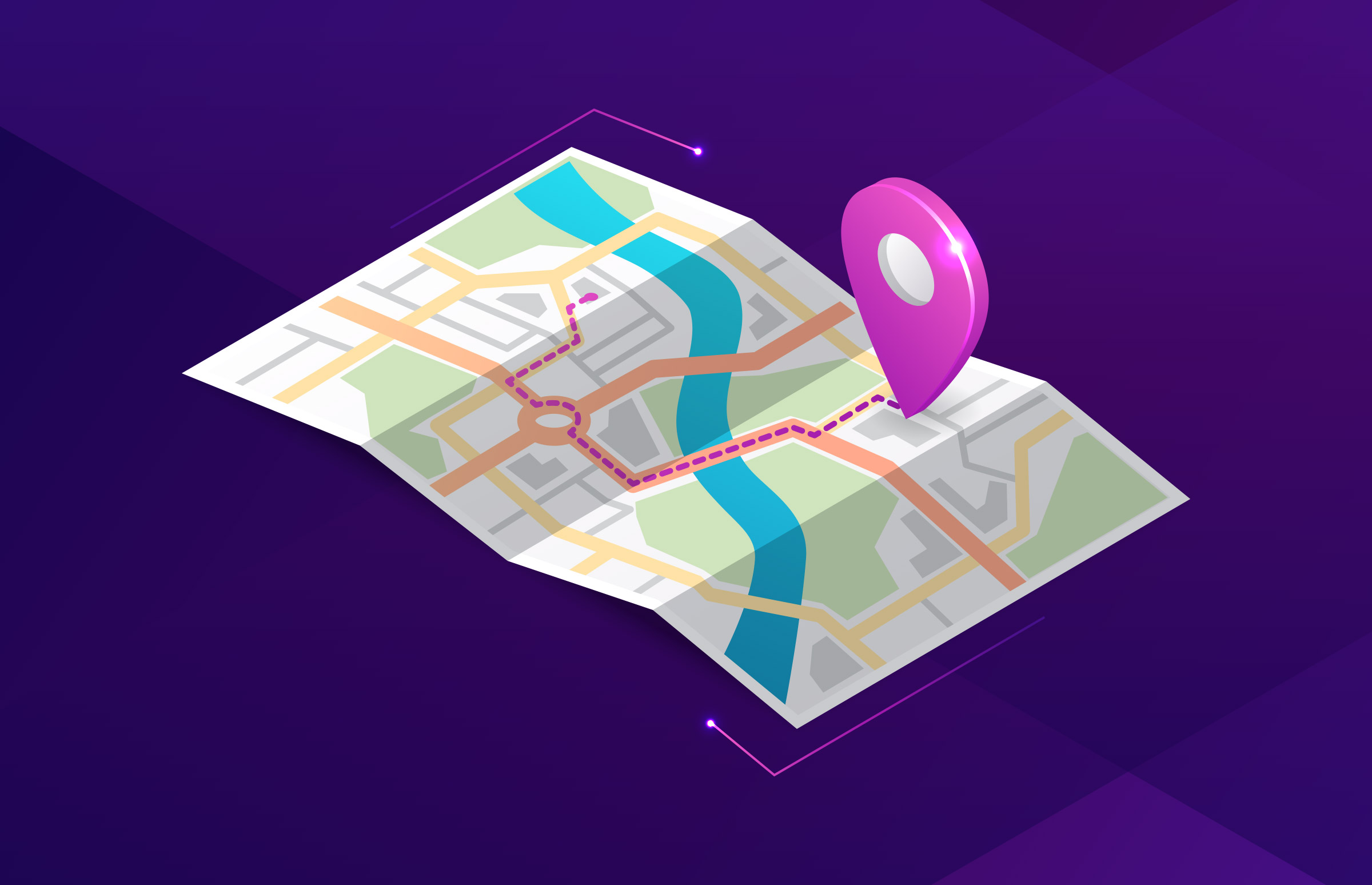 So, if you own a small local business and you're still relying on those obsolete local marketing techniques, you're bound to go nowhere with this approach. On the contrary, your competitors are busy reaping the benefits of local SEO by publishing their names on Google My Business listings, driving more customers and garnering greater attention online.
Key takeaway: Don't underestimate the benefits of local SEO because it's crucial for your business!
The Million Dollar Question: Who Should You Hire for Managing Your SEO Fronts?
You see, when SEO became the craze that it is today, everyone wanted a slice of it. But the dilemma was, most people/agencies didn't know how it worked. They over-promised dreams of higher rankings to businesses like yours without even having the proper expertise to deliver them.
As a result, many businesses and startups got burnt paying these "expert agencies" for months and sometimes even a year without any improvement in their online visibility.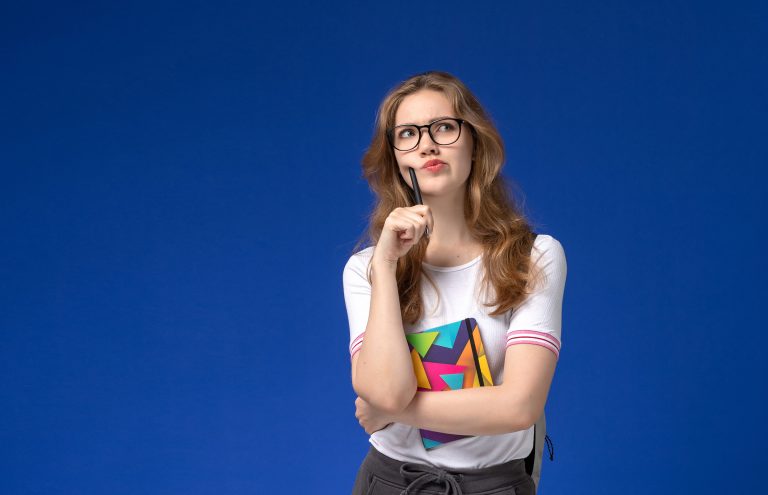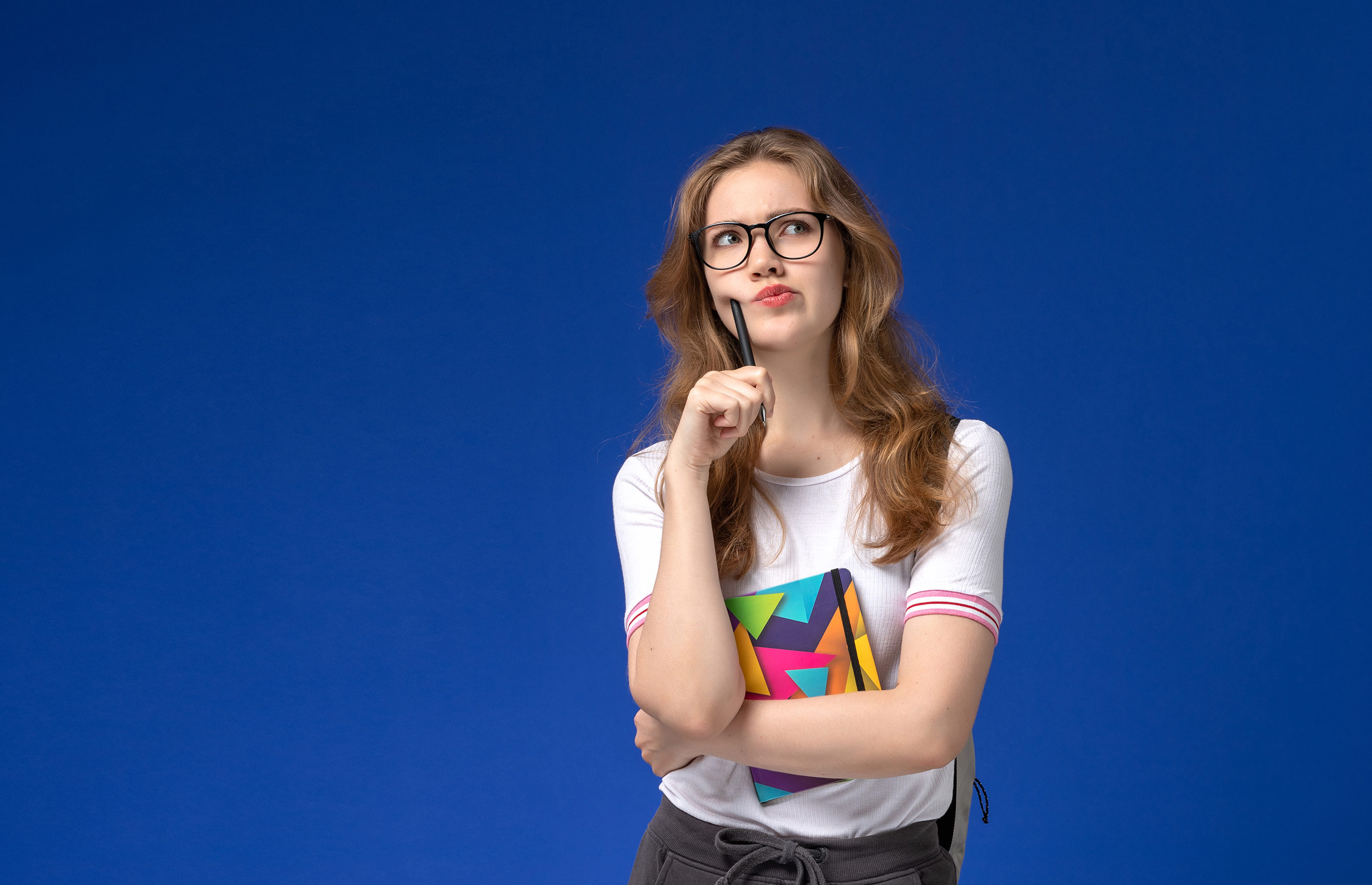 Today, there's a sea of agencies and freelancers unable to deliver effective SEO that actually brings results. They promise a pipe-dream of driving more customers via SEO but often fail to propel you to the top of search engine results.
You can be forgiven then, for losing interest in Google rankings and even SEO-optimized web content. After all, you never secured the top ranking those agencies and freelancers initially promised, and you never saw those organic visitors to your business.
You were simply left standing at square one.
Read on to find out how TechNerds can rescue your project!
Signs of Fortune
Fortunately, not all agencies are bad. There are companies that are renowned for their excellent services, and their satisfied clients are a testament to their quality work.
What really matters is whether you're willing to try again? Doing it smarter than before? Because TechNerds can help you gain an edge over your competitors by implementing the best SEO strategies.
Want to know how? Let's walk you through.
5 Ways TechNerds SEO Helps You Gain An Edge
A company that has invested so much in SEO and achieved results is more likely to perform the best for your business.
Currently, we're ranking at the top 3rd on Google as an Affordable Search Engine Optimization provider and in the top 7 search results for our Comprehensive Guide on Mobile App Design. A recognition of our SEO excellence. Check it out!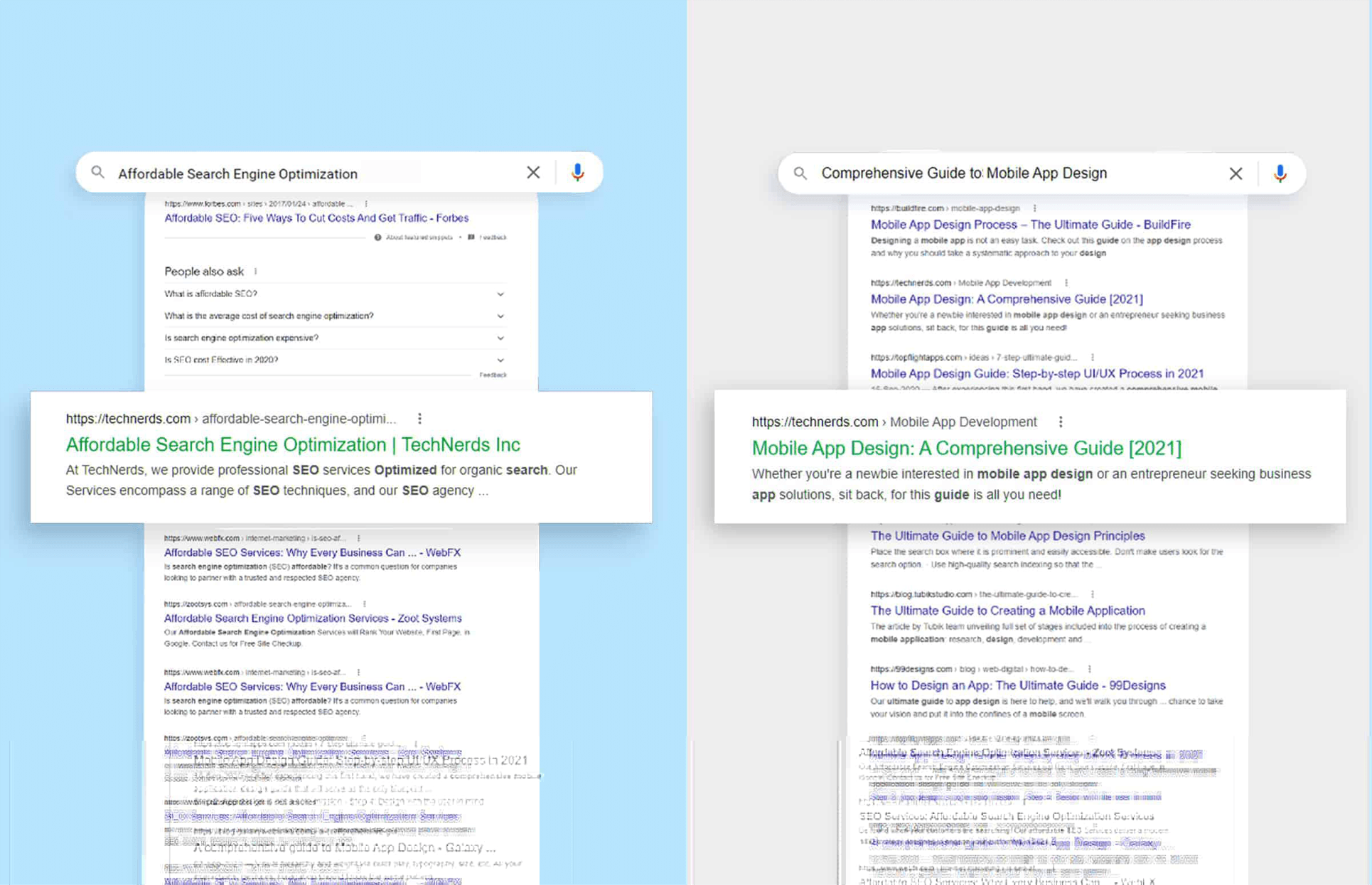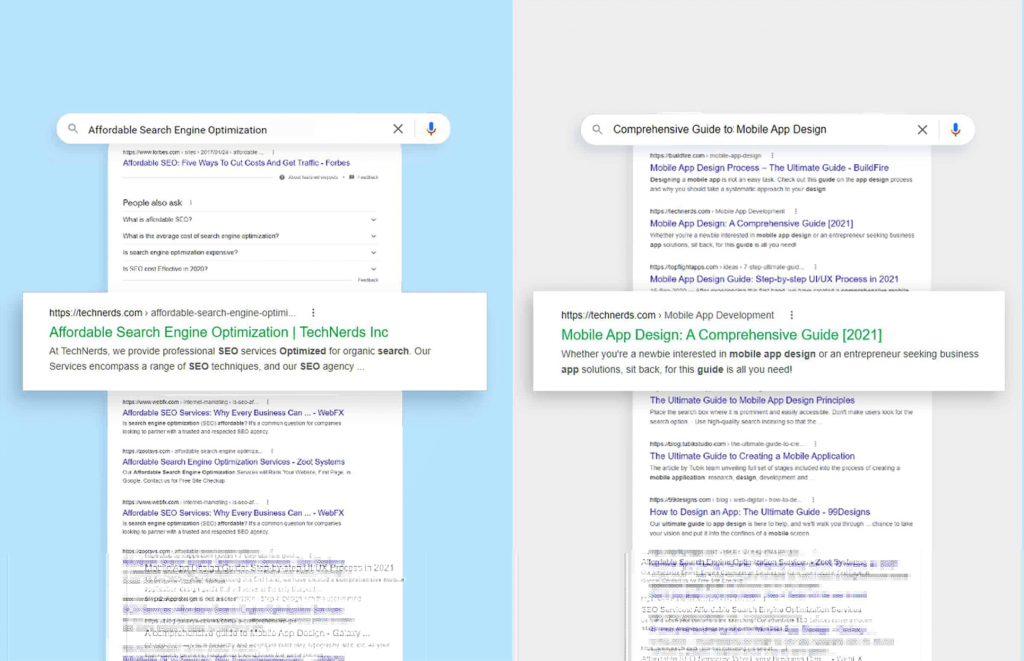 But that's not all. Here are 5 Ways TechNerds SEO helps you gain an edge over your competition.
1. We Help You Create 10 Times Better Content Than Your Competitors
Your SEO endeavors begin with building SEO-smart and engaging content. If there's one thing that makes or breaks your SEO strategy, it's your content marketing.
For starters, we help you identify your target audience, what they're searching for, and how you can provide them with the right information.
Let's say, if your audience is searching for X and you're producing Y, then you're going wayward with your SEO strategy. There has to be a strong connection between your SEO strategy and users' intent while they're searching.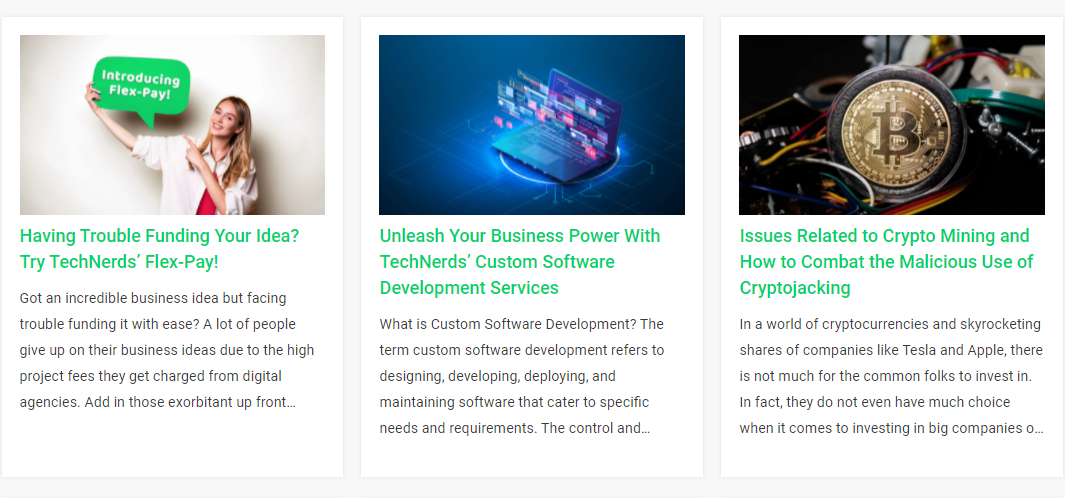 When you collaborate with us, our SEO Experts and Content Managers sit with you to learn about your ideal customers and define your niche-specific keywords to give you an SEO edge. This helps us understand who are your customers, what they're searching for, and how we will start engaging them.
You see, keywords are crucial when writing content because targeting and utilizing them in your landing pages and articles is what helps Google pick your content and bring it to the forefront of a search results page.
Once we create the right keyword targeting strategy, only then can we help place your business in a position of measuring results over time.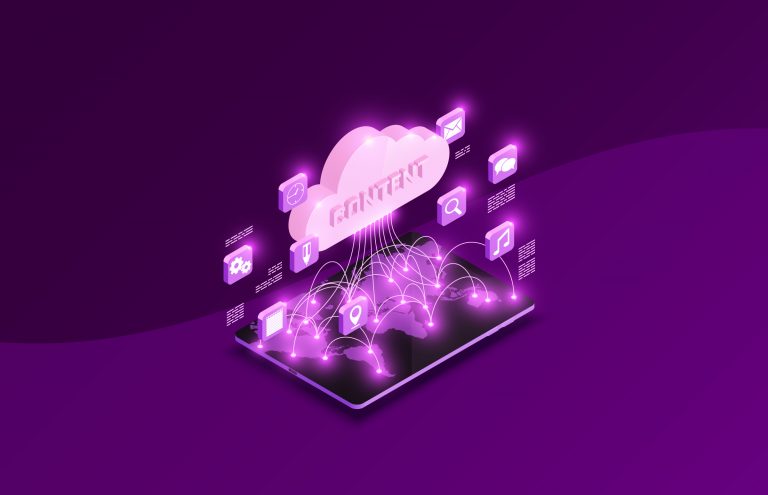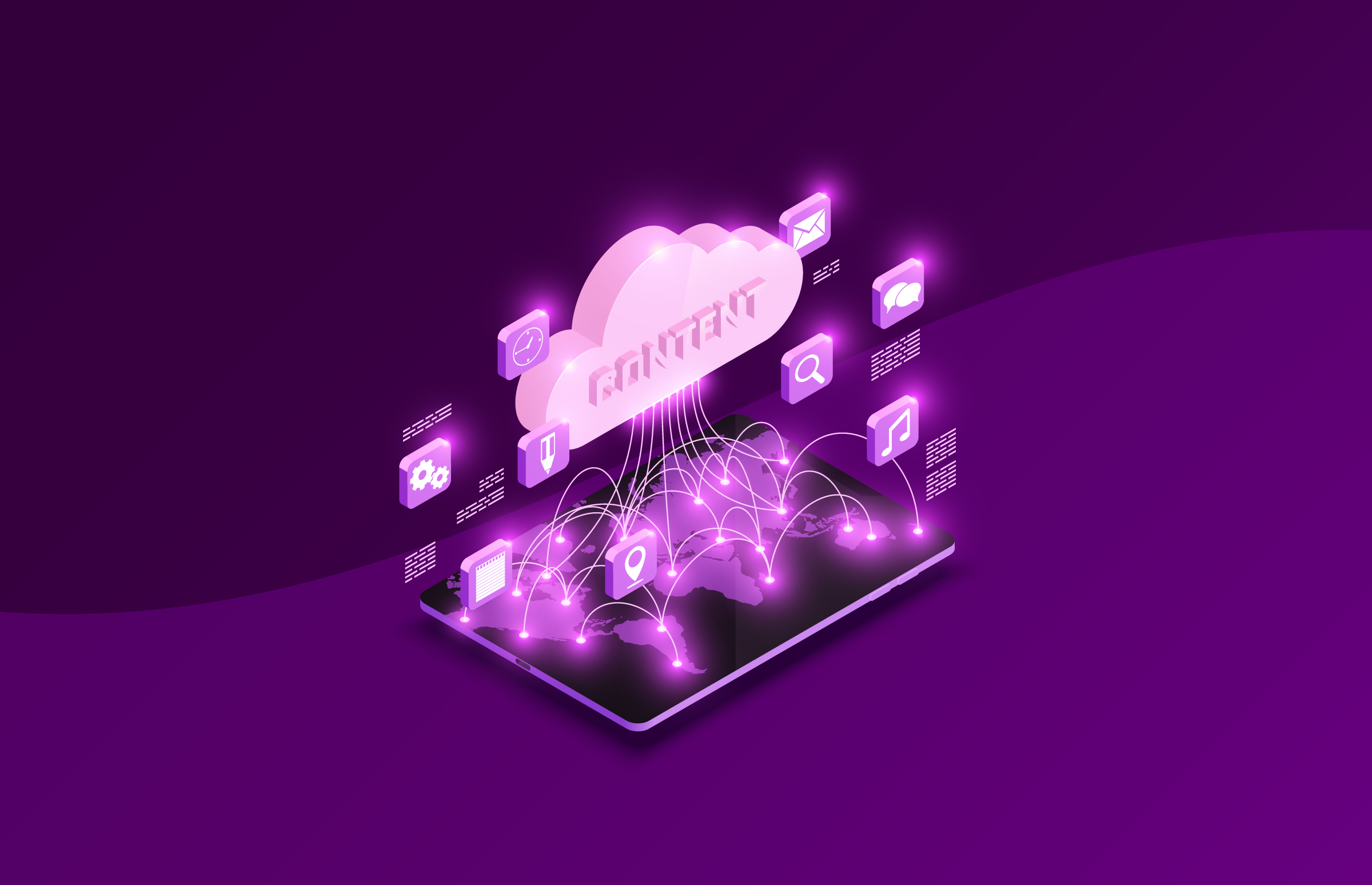 Another interesting factor that affects your ranking is the length of content you need to write. Since we all know that there's an abundance of available content on every imaginable topic on the internet, you have to write content that not only resonates with your ideal customer but is also on par in terms of length.
We know this SEO strategy and analysis may seem complex and daunting. This is why most companies who want results outsource their SEO services to agencies like TechNerds.
By hiring us, you will not only be able to publish content that's engaging, but also one that ticks all the SEO boxes and helps place your business in front of potential leads.
2. We Help You Create 10X More Backlinks
The second way we help you gain an SEO edge is by getting you 10X more backlinks than your competitors. Wondering how this old-school SEO technique still pays off? Well, not everything becomes obsolete in the world of SEO, and creating backlinks for your website is one of them.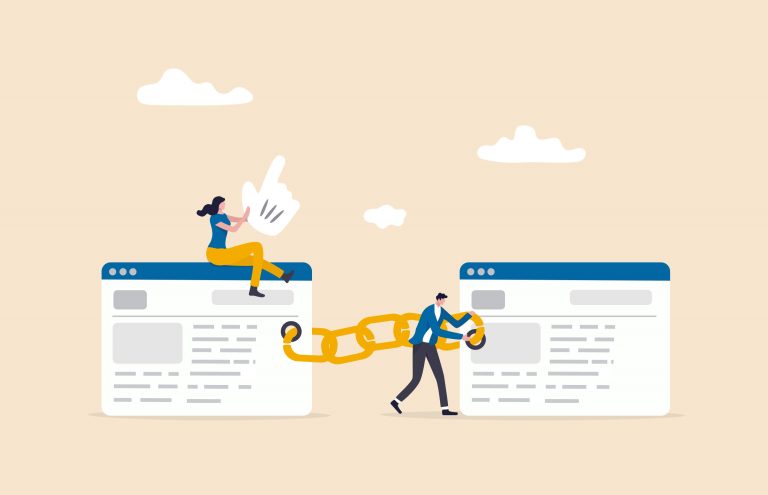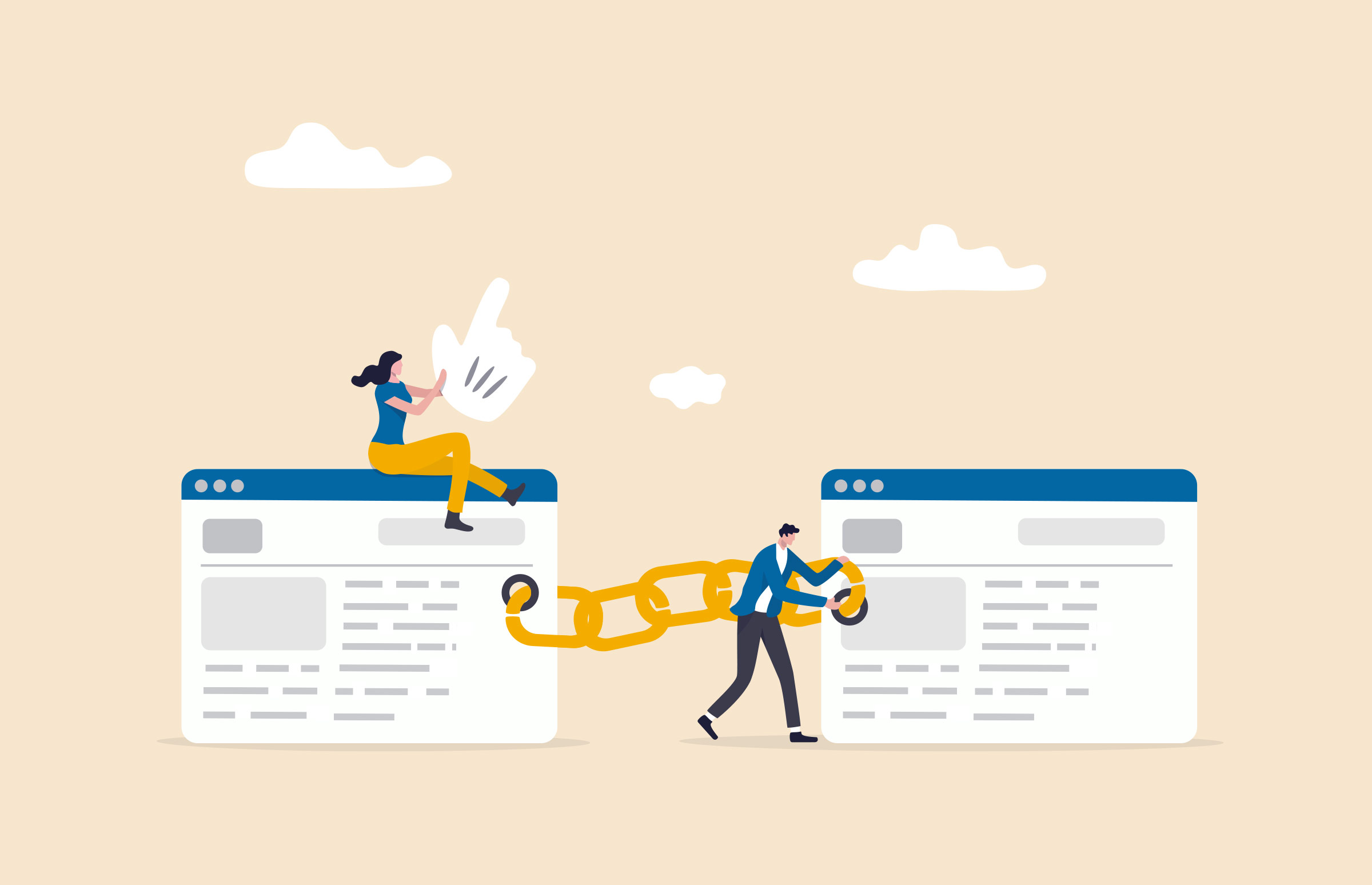 Backlinks are essential for your website because they show how trustworthy your website is and how many quality links are referring to your website. In simpler words, backlinks are a vote of confidence in your website content by well-established and authoritative domains.
At TechNerds, we use a mix of different tools and techniques to run an internal linking audit of your website and get you 10X more links than your competitors. A few of them are:
Competitor Analysis
Through competitor analysis and internal linking audit of your website, we analyze your competitors and identify what they are doing right to secure a high search engine rank.
This helps us in eliminating the bad links and instead, focusing on getting the best ones. On top of that, we use tools like Ahrefs and SEMRush to give you a bird's eye view of where you started and where you are currently positioned. Additionally, we check and analyze existing backlinks on your website through a website internal linking checker.
Guest Posting
Guest posting is another old-school technique but still very viable in the current SEO spectrum. We allocate our content writers to create guest posts about your business and services on other websites in return for a link to your website.
It's the best way out there to boost your website's domain rating considering the more quality backlinks you'll receive, the more authority you're bound to enjoy in your niche.
Influencer Outreach
There are many benefits of influencer marketing. We use it to aid in getting quality backlinks to your website.
We reach out to influential people in your community and ask them to recommend your businesses. It's an excellent way of getting high authority links pointing to your business, which in turn helps your business rank higher on search engines.
Other techniques we use to get Backlinks are: Blogging and Social Media Marketing
3. Custom Assets Provide a More Natural & Personal Brand Experience that Resonates with your Ideal Customer
There are a few factors that most businesses neglect in their SEO strategies, but they have a massive impact on the overall outcome.
One such factor is using licensed images and videos on your website to support your content. This is a risky practice that may lead you to be sued for using another's licensed assets. Since we're discussing SEO, this approach can never lead your website to a top search engine ranking. We highly discourage it.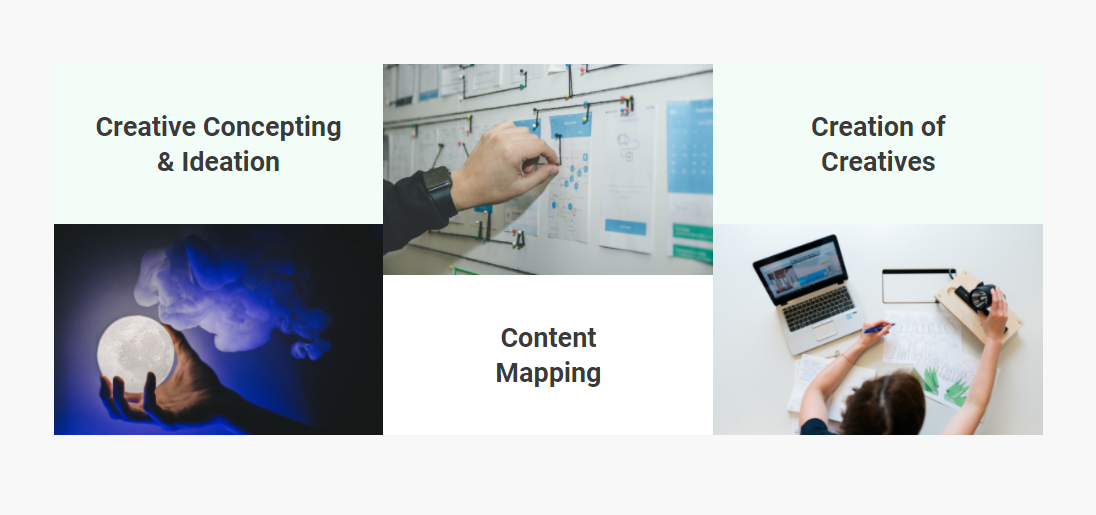 With us, you gain access to a team of creative designers who design web assets for your website. This includes custom icons, images, fonts, and videos for a natural and personal brand feel and better SEO optimization by utilizing best practices.
4. Linking all of Your Website's Pages Together
Small things, if done right, contribute to achieving bigger goals. And this takes us to the 4th step of our process: linking all of your website's internal pages together to increase optimization and enhance user experience.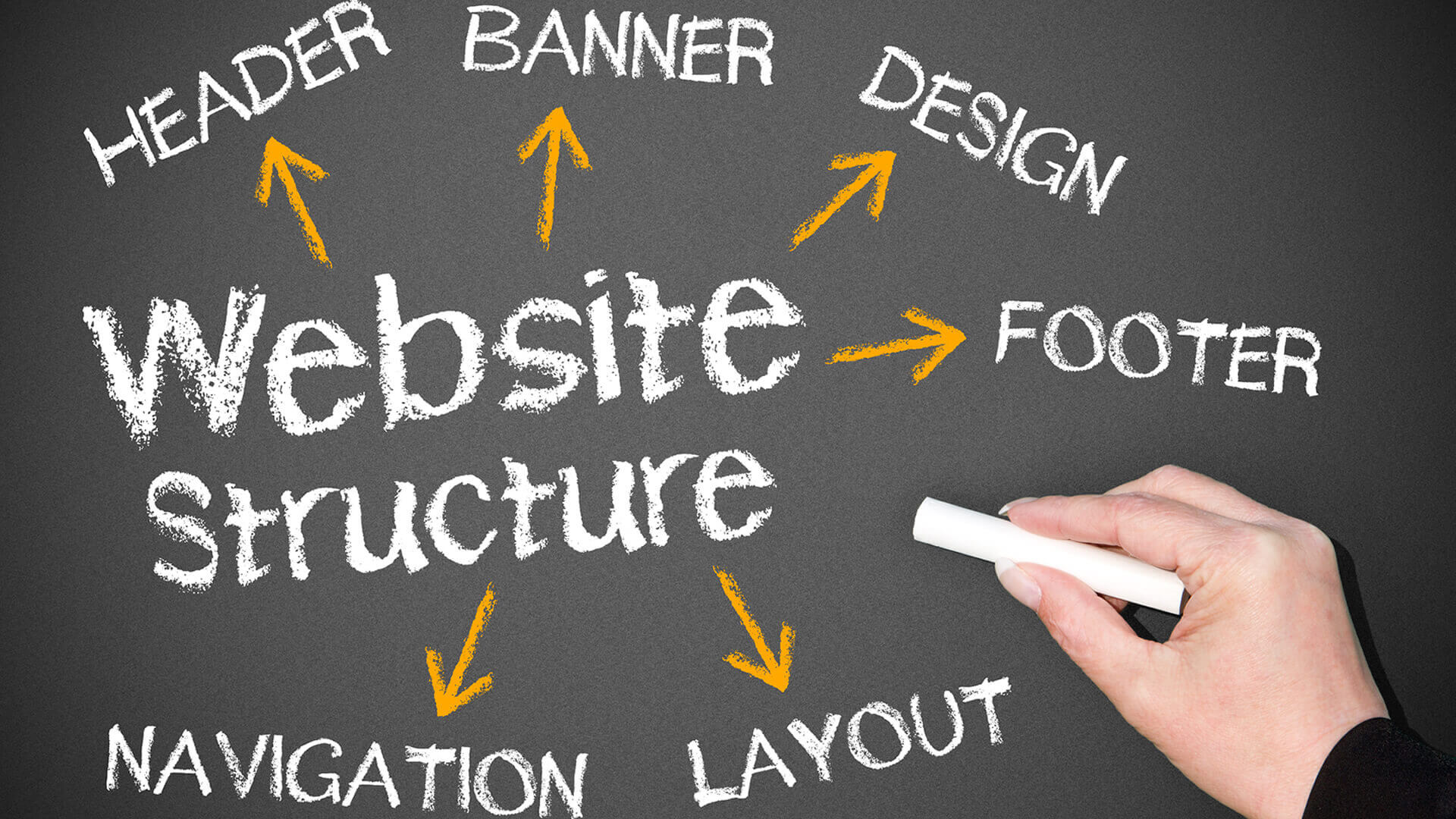 Having begun with content creation, we have now delved into the technical aspect of SEO. If left unaddressed, this could end up hurting you in the end.
So, to avoid any crawling and indexing issues, we ensure to perform the following:
5. Monitor Website's Index-ability and Crawl-ability
The final step of our process to give you an SEO edge is to monitor your website's index-ability and crawl-ability. To make sure Google crawlers are grabbing content from your website actively.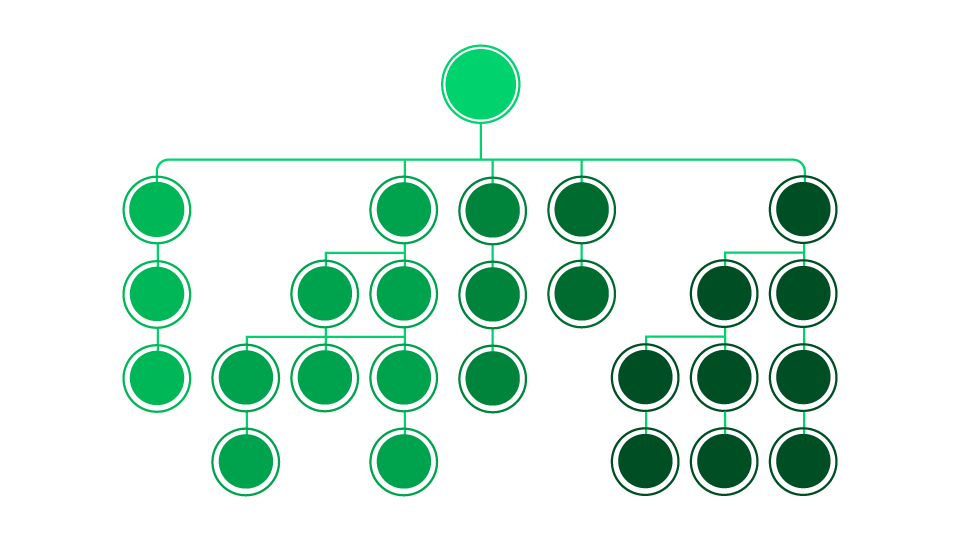 To see and measure all crawl activity on your website, we rely on a few tools to analyze the available data better. The situation gets fairly advanced sometimes, for instance, sneaking into your website's control panel, and accessing raw logs and some aggregators like Awstats and Webalizer.
Awstats and Webalizer are powerful, full-featured server log file analyzers that showcase statistics for your website. Such as website visitors, page optimizations, hits, bounce rate, search engines, keywords, broken links, robots, among many others.
Don't Have The Funds? No Problem!
In the aftermath of getting burnt financially due to poor SEO outsourcing decisions, businesses often face funding challenges. But, unfortunately, there aren't many digital agencies that offer flexible payment options.
But Fret Not!
We are now offering flexible payment solutions to ease the burden of payments on your wallet! Check out why Flex-Pay is the ultimate solution to all your funding issues.
Conclusion
Before we close, it's essential to understand that today's digital landscape has tremendous potential and offers something for everyone.
It only takes making the right move at the right time and keeping your digital knowledge updated to reap the benefits of SEO for small businesses.
TechNerds is causing disruption in the digital and business world by offering you what was once unthinkable; flexible payment options, rescuing your projects when they were on the verge of collapsing, and investing in your entrepreneurial potential.
However, the choice is yours to make on how far you want to take your ambitions.
We hope this article eliminates your concerns and provides more clarity on the importance of SEO.
Partner with us to achieve higher Google ranks, build your authority, increase traffic, and gain competitive advantages over your competitors.
Ready to give it a shot? Book your Discovery Call and let us handle your SEO marketing fronts to gain an edge over your competitors.