The north and south poles switch places every three hundred years or so. It's a change that always has global implications. Inflation is no different; it brings many repercussions and negatively impacts many things, including your digital marketing ad spend.
First, you need to understand the global economic situation. Inflation is the consistent rise in price levels of day-to-day commodities and services. As a result, customer demand for non-essential products and services gets completely disrupted at all levels.
Many factors contribute to the current global inflation. For instance, the global supply chain is off the rails due to Covid-19 shutdowns; even now, it hasn't fully recovered.
These restrictions on production and manufacturing put a strain on consumer spending. The Russo-Ukraine war has gone beyond physical damage. It's split into food shortages and high gas prices. The sanctions against Russia have also wrecked the microchip and energy markets.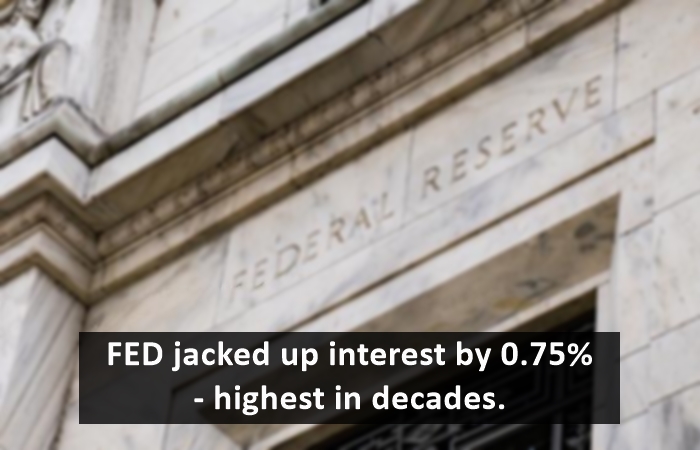 The US Federal Reserve has also raised interest rates by 0.75%. It's an increase that's expected to happen throughout the year. That said, some sectors feel this move could be damaging as they think it's time to introduce soft policies.
These issues have also inflated the costs of your marketing ads. And there are many catalysts behind that; for instance, inflated prices of daily commodities eat up a significant amount of consumer budget. So, they might not be interested in purchasing an unnecessary product/service.
You may also experience a higher per lead acquisition cost since your customers have started to prioritize purchases.
This article aims to empower you with financial insight to understand how deep this inflation problem goes. So that you can get a clear picture of your marketing ad budget situation and how to spend it effectively.
The Worldwide Forecast of Digital Advertising Spending 2021 – 2026
Advertising is one of the fastest ways to reach customers online. As a result, marketers have taken hold of mediums like print, mobile, cinema, outdoor, and radio. By utilizing these mediums, global advertising costs grew to $650 billion in 2021.
Statista made this forecast knowing some advertising channels are better than others.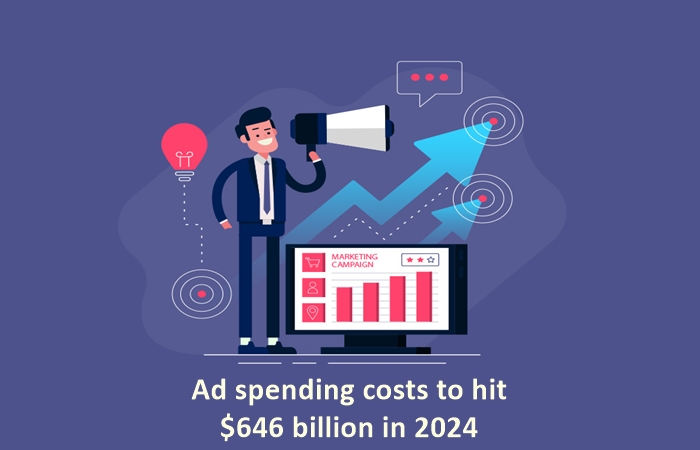 On a global scale, digital ad spending should hit $646 billion in 2024. That said, some mediums would be more engaged than others. For example, mobile advertising spending will be $495 billion in 2024. Also, video advertising has a scheduled figure growth of $155.180 billion by 2026.
The Impact of Inflation on Your Digital Marketing Ad Spend
You already know inflation gives your marketing a sucker punch. This hit comes from different angles, and some hurt more than others. With that in mind, you can hold inflation responsible for these;
1. You Might Face Less Consumer Interest
Customers are getting cautious with their spending. It's not because they've found a better supplier or an improved product. In truth, there's no money to direct to non-essentials.
Your products are getting overlooked because they don't solve immediate issues.
2. Consumers Begin Prioritizing Their Purchases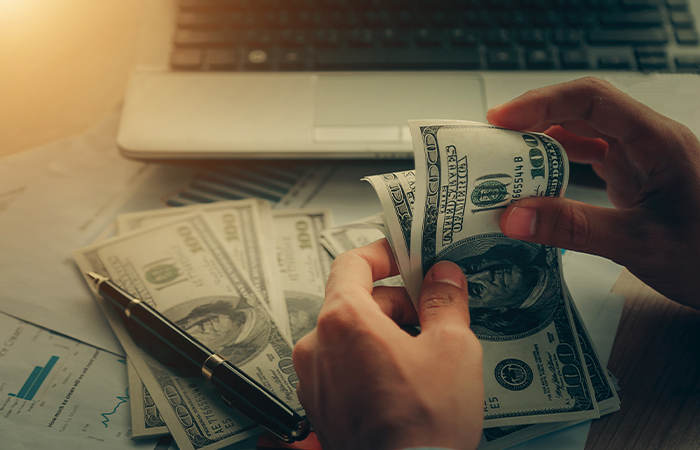 The critical issue with inflation is the devaluation of money. This purchasing power lapse means consumers change their usual spending behavior. To compensate, most individuals end up going with cheaper items. These might not be top of the shelf, but they perform.
3. You May Face Low Conversion Rates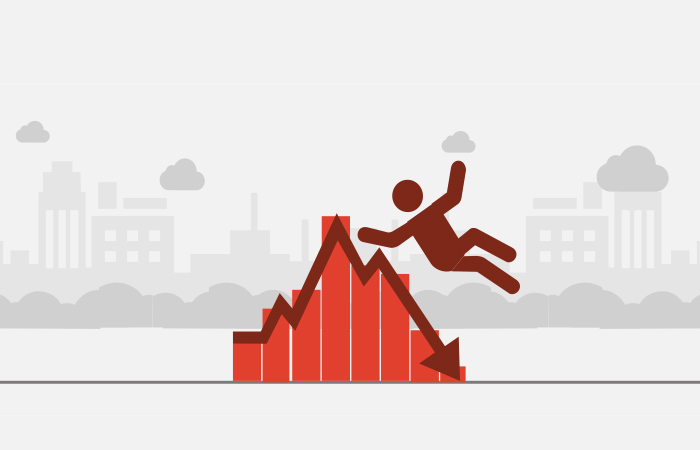 Blaming your low conversion rate on a poor website or bad copywriting is easy. The major negative here is you overlook inflation's domino effect. In this case, customers lose the ability to afford what you're offering.
They also realize there's no point interacting with your business since they can't buy anything. This situation will not change overnight, regardless of your market spending.
4. Click Per Lead Acquisition Will Increase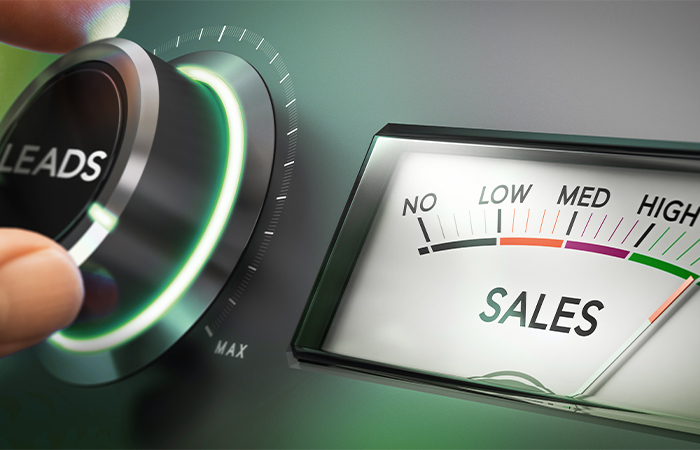 Pushing products gets exhausting over time. You have to deal with the content creation process and the marketing metrics. In an ideal situation, this workload shifts to a marketing agency. You hand over whatever you're promoting, and the company gets it to your target audience. The customer clicks the link on their site, redirecting them to you.
It's a stable marketing structure, but inflation kicks in. To compensate for the cost of digital marketing tools, agencies increase their prices. This cost increase will lead to adjustments in your advertising budget. In the worst-case scenario, you can't afford marketing agencies anymore.
5. You May Have to Rethink Your Audience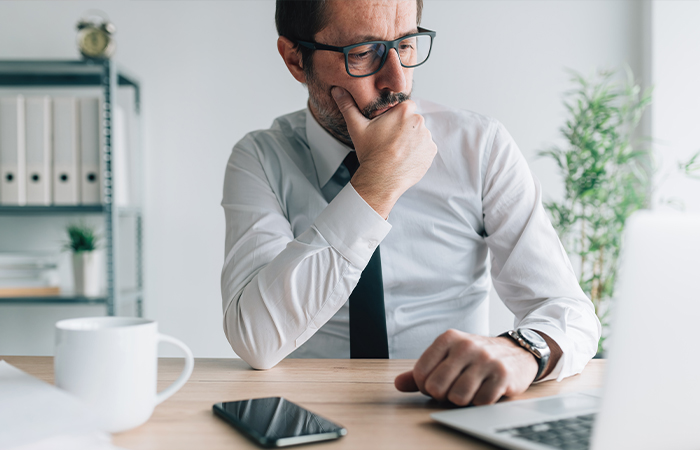 The irony of inflation is that you can only secure your business against it. But, your customers end up fending for themselves. This outcome is in no way your fault, but it affects you.
The target audience, which was your primary income source, becomes unresponsive. The situation would demand drastic change. It's the only way to stop your entire brand structure from crumbling.
6. Marketing Luxury Items May Not Be a Good Idea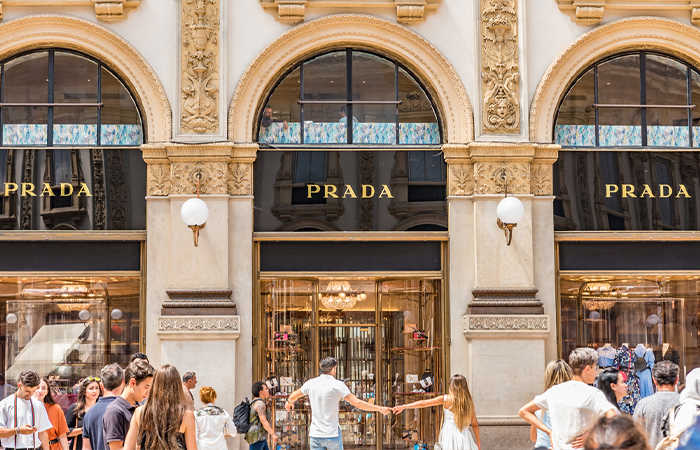 During a financial crisis, top luxury brands don't slash prices. It looks like a stubborn business move, but they're confident in getting customers. For instance, LVMH increased prices by 5% on all Louis Vuitton products. This rise is despite the 2020 pandemic.
Consumers might not be so kind if you're in the same industry. Companies like LVMH and Hermes already have an unbeatable reputation. Customers will only overlook your products if you're not on the same level. To counter this, you'll reduce prices and make less profit.
7. You Need to Prioritize Your Marketing Channels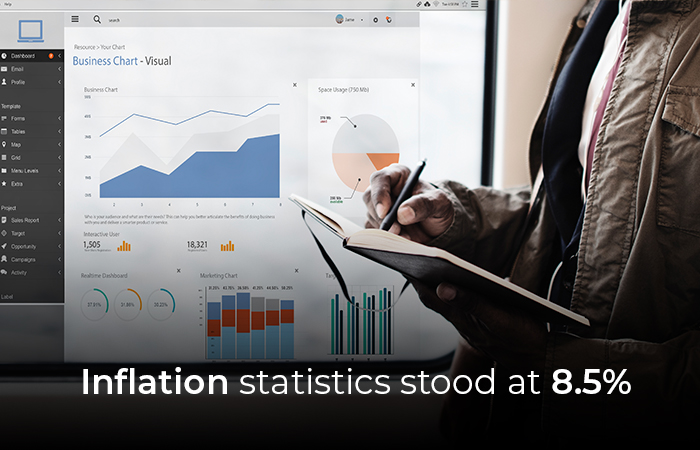 In March, the inflation statistics stood at 8.5%. This is the most significant rise since 1981. As a result, traditional marketing has gone expensive for small businesses due to the materials involved.
The cost of printing advertising materials can bankrupt a business at the moment. Also, you might not get the desired conversions you're expecting. This reality has prompted a need to switch to more cost-effective sales routes, i.e., social media marketing, PPC, and SEO.
Also, read Digital Marketing vs. Traditional Marketing: Which is More Effective?
How Should You Adapt Marketing Amid Increasing Inflation?
You're now aware of the adverse effects of inflation on your marketing. Next, you need a way to combat it and make a reasonable profit. There are many ways to handle this, and these are our top picks;
1. Offer Your Customers Easy Payment Mode
Consumers are already experiencing a lot of low purchasing power. So, they don't need the extra stress of being unable to make quick purchases. However, your online store's checkout page is the most crucial point of the sales process. It's where the customer parts with both funds and personal information.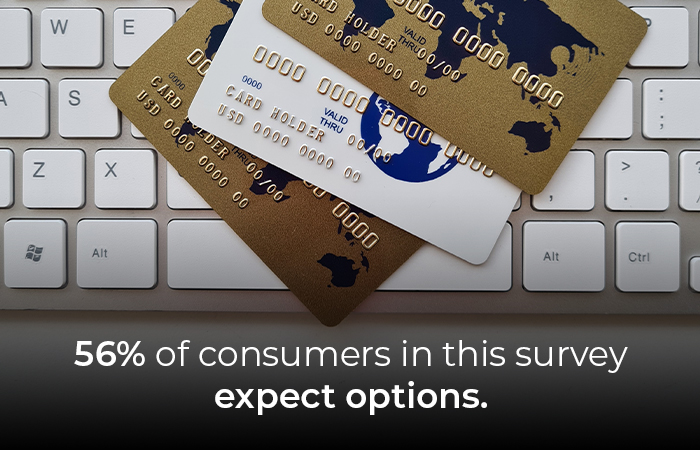 You can make payments stressless for your customers by introducing many methods. So, it shouldn't be surprising that 56% of consumers in this survey expect options. That said, you don't need to include every payment mode. Instead, stick to the common ones like bank transfers and credit cards.
Despite offering a variety of payment methods, you can make life easier for your customers by accepting equal installment payments. This move will entice them to buy from your website/store even if the prices of the commodities are high.
Another way to help customers is by letting them pay without creating an account. Brick and Mortar stores don't have this rule, and you're meant to be an upgrade. It might be a terrific way to keep customers, but it delays them. Sidestep this issue by letting your customers check out as guests.
2. Differentiate Your Brand and Don't Follow the Crowd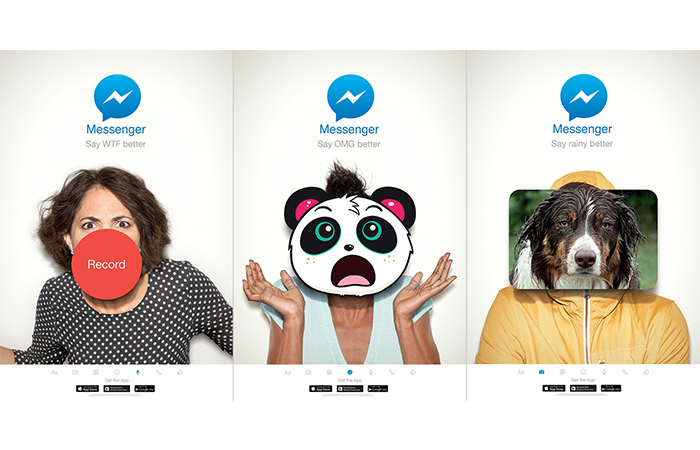 Businesses mirror one another to counteract the effect of inflation. They abandon what makes them unique and adopt what works for other brands. But unfortunately, this imitation isn't sustainable, and the business can't guarantee customer satisfaction.
You're in a battle against financial strain, so don't pile on more issues. Instead, focus on improving what your brand offers. For a start, focus on the customer experience to get client interactions. You can mirror companies that incorporated contactless delivery sales during the pandemic.
This approach has proven successful for the food chain Wendy's. The brand uses fresh meat in its food preparation. Fast-food companies are being called out for unhealthy practices in this decision. It also shows how they can solve these issues.
Following that example, you don't need to make a noticeable change. Instead, it could be some underlying fault you give a solution to.
3. Introduce Rewards/Loyalty Programs
Loyalty programs are a reward system for customers that interact with your brand. Businesses give points to customers. The customers redeem these points for discounts and free products.
In this inflation period, it's the perfect way to keep clients and appreciate their patronage.
Loyalty programs vary, so pick one that aligns with your business model. A common choice is point-based loyalty which we've mentioned. Customers get points and use them to redeem freebies and other business perks. They earn these points by dropping reviews or talking about the business on social media.
If you're looking for financial gain, go with paid loyalty. This fee-based program gives customers benefits for a participation fee. Depending on the structure, the payment and benefit can be one-time or recurring.
You can also choose the value loyalty program if you're feeling altruistic. It lets you donate a part of customer payments to charitable organizations. This act of service builds brand trust. It shows you can be compassionate during this crisis.
4. Offer Bundles/Packs to Offer More Value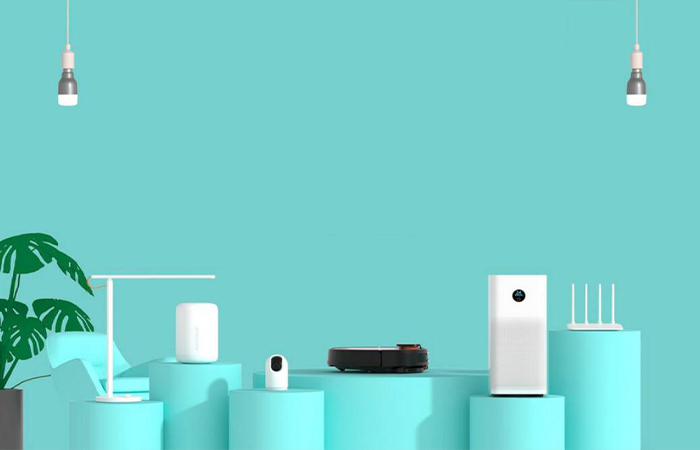 Product bundling is another way to make a profit and please customers. It involves the selling of products as complementary products as a group item. Not only do you generate sales, but you can also get rid of surplus goods. Also, your brand can introduce customers to a new product.
To market your bundles, attach a discount price and display it. This action convinces shoppers that they're getting a good deal. It would help if you also had it to get the best visibility possible. The checkout point provides the quickest way for clients to see what's in store.
5. Don't Base Your Decisions on Assumptions
Inflation can be a scary experience, and you'd want to secure your business. But, this period of uncertainty doesn't mean you should make decisions on a whim.
The market could change any second, so do your research. Each business move should get direction from facts and certainties. Also, it would help if you had contingencies for unforeseen circumstances.
You might also be interested in Discovering 8 Types of Digital Advertising to Grow Your Business.
How Much Do Big Brands Spend On Their Digital Marketing
Marketing remains the ultimate way to push products and services. As a result, top brands spare no expense on their digital ad spend. A prime example is HBO max, with a spending estimate of $634.52 million in 2021. It leverages reboots like "Gossip Girl" and "Sex and the City" to drive sales.
Disney Plus is another big spender with an expense of $403.02 million in the same year. The streaming service has had an estimated 130 million subscribers since its launch.
This year, it launched a campaign titled "Stories You'd Expect + Stories You Wouldn't." With this, the service was able to bring in adult shows like the walking dead and The Simpsons.
Walmart isn't shy about incurring huge marketing expenses. It recorded an advertising figure of $331.35 million in 2021.
Conclusion
Inflation disrupts digital marketing and business in general in many ways. Your company might never recover in the worst-case scenario. This outcome is one you can avoid with the information we've provided.
You can make the most of your digital ad spend in 2022 by applying the above-discussed methods.
Choose what works best today, and you can easily survive the inflation.