Advertising becomes essential the moment you decide to introduce a new product or service to the market. Before the advent of the internet, the usual advertising channels were Television, Radio, and print media like newspapers and magazines. However, the digital advertising landscape has seen a cosmic shift since the rise of its various types. Nowadays, digital advertising can achieve 4 times more ROI than TV!
But, with a sea of competitors all aiming for the same users' attention and similar search engine visibility, choosing the right advertising medium and ad strategy can bring enormous success to your business.
Currently, 53% of shoppers say they always do research before buying something of value. While they do it to gain confidence, you have to advertise digitally to be there while they search.
In simple terms – if you're not popping up while they research, you're not going to be a part of their decision-making process! Therefore, it's essential to understand the types of digital advertising you can use to get a head start over your competition.
In this blog, we have covered 8 different types of digital advertising and discussed their pros and cons to help you choose the right fit for your business. Time to go deep, peeps!
But first…
What is Digital Advertising?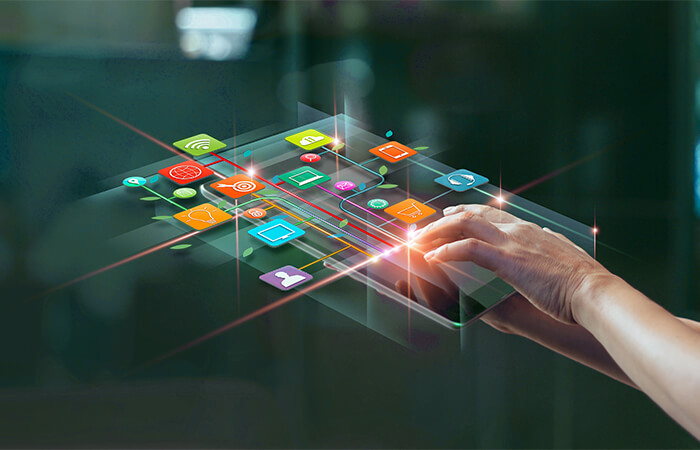 Digital advertising is about creating, strategizing, promoting, and running digital ads on various online platforms. These platforms include search engines, social media channels, emails, websites, mobile apps, videos, etc.
In a nutshell – "Any promotional communication brands do with their customers via online platforms falls under digital advertising."
In today's time, digital advertising has become an excellent outlet for businesses to promote products and services, reach new customers, build brand awareness, and establish a solid online presence.
However, the thought of successfully taking the digital advertising route isn't straightforward. Many questions mark first need to be addressed.
For instance:
What are your digital marketing goals?
Who is your target audience?
What platforms should you use for social media advertising?
Answering these questions will ease your path in making informed decisions and choosing ideal ad types and platforms.
In the next section, we'll dive deeper into the eight types of digital advertising to help you pick the best one for your business.
What are the Different Types of Digital Advertising?
Search Engine Marketing
Email Marketing
Native Advertising
Social Media Advertising
Mobile Advertising
Video Advertising
Display Advertising
Retargeting/Remarketing
1. Search Engine Advertising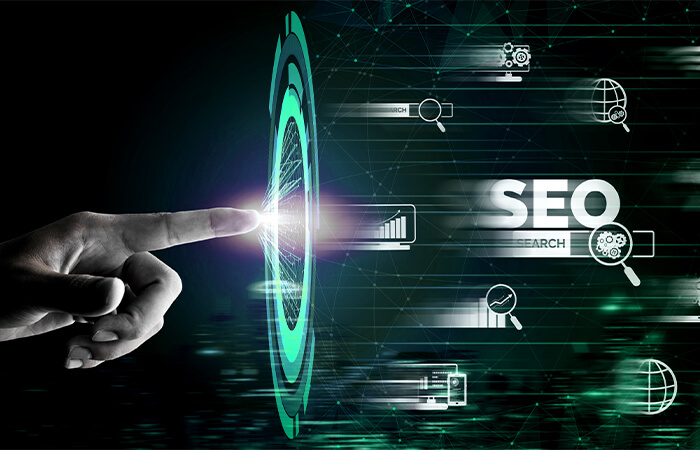 Search engine advertising is the most widespread form of advertising. It enables businesses to display ads on top of search engine results pages (SERPs). It's also referred to as PPC ads.
Search engine advertising is an excellent way for businesses to showcase their service pages on top of search results. It's often used along with SEO (Search Engine Optimization) to expand marketing efforts and bring results quickly.

A search engine ad combines a catchy headline, meta description, and link to a relevant website page. For example, see the following image; the first search result on the page is a paid ad ranking on the keyword "Mobile App Marketing."

When users search for "Mobile App Marketing," this search engine ad will show on top of the search results as long as it's running.
Note: Ads are location-specific and can only be viewed by users in the location where they are meant to run.
Pros of Search Engine Advertising
Your business website gains the top spot on a particular search engine results page.
You get more clicks and traffic to your website due to the increased visibility of your advertisement.
Your website appears authentic to your target audience.
Cons of Search Engine Advertising
Paid search advertising is expensive.
They're more of a pick-and-play affair, making it hard for your customers to learn about your brand in-depth.
In most cases, a sizable investment is required to set up and monitor each campaign.
2. Email Marketing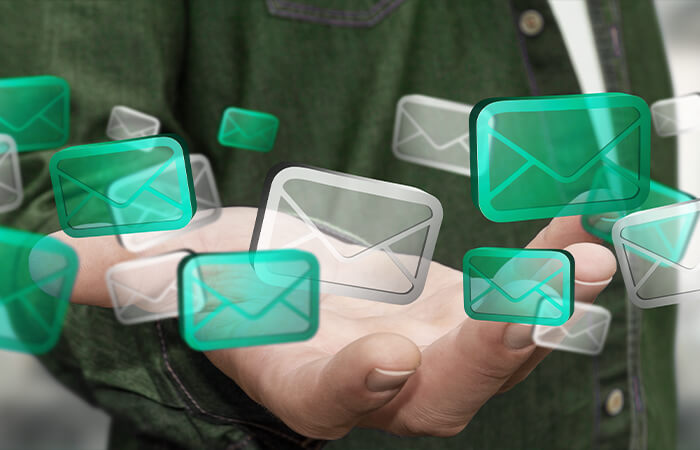 The world's first email was launched way back in the 1970s, which started a new era of communication and marketing. Since then, email marketing has remained the top choice for most digital marketers worldwide.
In fact, global revenues from Email marketing alone were north of $7.5 billion in 2020, which is widely expected to cross the $10 billion mark by 2023.
This staggering figure should serve as a wake-up call for marketers who believe email marketing is an old-school format. However, the reality is that email is still a very in-demand marketing aspect that can bring a lot of business.
Revenues from Email marketing alone are expected to cross the $10 billion mark by 2023!
For instance, ecommerce website owners use email blasts to inform their customers and subscribers of new products, sales, and discounts (for example, Black Friday and Cyber Monday sales).
Also, businesses widely use email to reach and nurture their prospects and potential customers by offering them value beyond just making sales.
Pros of Email Advertising
It's a great medium to inform your followers/subscribers of new launches, sales, and discounts.
Emails help you interact with your customers and keep them interested in your brand.
You can build valuable relationships with your existing customers and prospects via email value-driven email interactions.
Cons of Email Advertising
Constantly emailing your customers comes across as spammy.
Since people spend most of their time on social apps, interacting with them via email is like a shot in the dark.
You may not get the desired open/conversion rate unless you use very catchy subject lines.
3. Native Advertising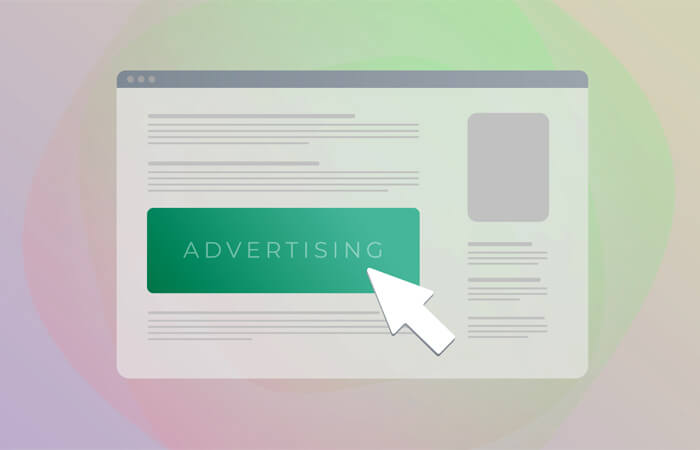 Native ads are any type of paid advertising that seamlessly fits in the existing content of a website, social media platform, or video. They fit in the content so well that it gets hard to spot them unless you dig deep to find a "sponsored" or "promoted" tag around it.
The purpose of native advertisements is to collaborate with a business within or outside your industry to announce a landmark project, achievement, or community work.
For instance, who remembers Land Rover's Dragon Challenge Video?
The ad portrayed the first attempt on the world's steepest stairway (China's landmark Heaven's Gateway in Tianmen Mountain) by a vehicle. The Range Rover SUV drove up Heaven's Gate at a terrifying 45-degree angle, overcoming the 999 steps.
However, it's still a paid advertisement; you can catch your audience's interest by making it engaging, educational, and insightful.
The Pros of Native Advertising
You can educate your customers about a common misbelief in society.
You can drive authentic customers by running native ads.
Through native advertising, you can tell your brand's story.
The Cons of Native Advertising
It takes a lot of time and hard work to create native ads.
ROI (Return on Investment) is low compared to other advertising types.
They're hard to spot by users.
4. Social Media Advertising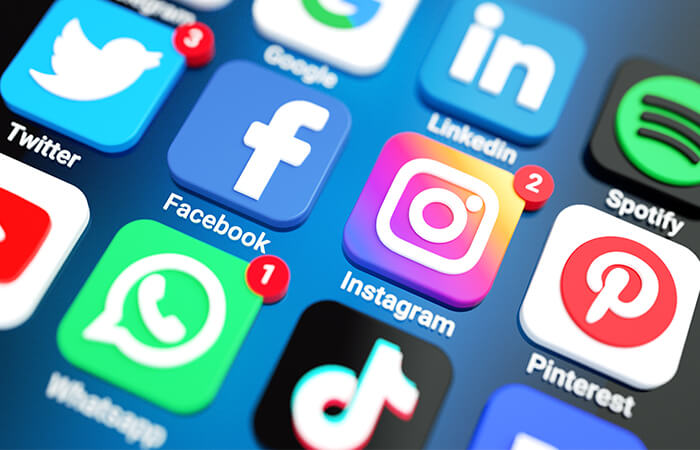 Gone are the days when brands used to rely on TV commercials, radio ads, and promotional SMS marketing. Social media ads are the true gold rush in digital advertising now.
According to Hootsuite, social media ad spending will reach $173 million in 2022!
This form of advertising is spot-on, gives control, and makes it easy to measure the results. Additionally, marketers can access top advertising tools on Facebook, Instagram, Snapchat, LinkedIn, Twitter, TikTok, and Google.
These social platforms are used by over 4.6 billion people every day, making it easy to identify and target your audience.
In addition, they give you great control over audience insights so you can laser-target your audience and tweak your strategy accordingly. For example, thousands of marketers use Facebook Audience Insights to spot, identify, and better target their audience.
Also, you can use data from your previous ad campaigns to retarget prospects and persuade them to take action with compelling content copies.
Pros of Social Media Advertising
You can run ads for various objectives such as brand awareness, engagement, and traffic to your website.
Your paid or even organic social media ads can get viral overnight.
Specifically, Facebook offers the most sophisticated ad tool that enables you to target multiple audiences.
Cons of Social Media Advertising
You're never sure of results even after creating a top-notch ad campaign.
Rapid changes in social media algorithms make ads less effective
Social media ads are expensive compared to others.
5. Mobile Advertising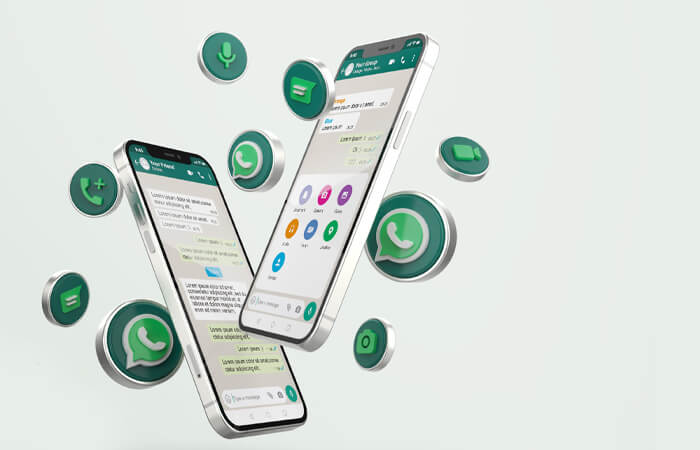 Mobile ads are a world of their own. It's such a diverse marketing mix that it overlaps many other types of advertising. In simple terms, mobile advertising is all about adapting the mobile user interface while creating advertising campaigns.
Understand it with this example: You own an e-commerce store that sells computers and mobile accessories. And you have a Whatsapp Business Profile.
Anything you do to promote your business using your Whatsapp account will be classified as mobile advertising. This includes routing customers to your website and sending them product catalogs, discounted offers, and product launch announcements.
The ultimate goal of mobile ads is to target the younger audience segments who spend most of their time using mobile apps. According to a study on mobile usage, people spend 4.8 hours on mobile devices.
This makes mobile advertisement a scorching topic among digital marketers around the world. Here are a few pros and cons of mobile advertising:
Pros of Mobile Advertisement
You can target more customers and discover new audience segments
Mobile advertising can be hyper-personalized.
Mobile customers engage with brands more frequently than desktop customers.
Cons of Mobile Advertisement
Mobile ads have a low CTR (Click Through Rate).
Mobile users dislike being interrupted by promotional content.
Due to a wide range of buying options, there is stiff competition.
6. Video Advertising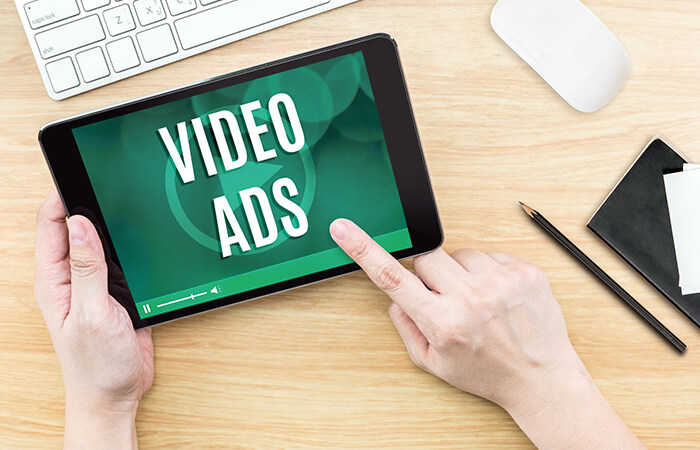 Video ads have grown in popularity since the rise of video streaming platforms like YouTube. They often appear at the beginning, middle, or even at the end of a video (Not to mention how disturbing they're sometimes).
Video is the leading content type used by marketers. Almost 86% of businesses use video as a primary marketing tool.
Currently, video ads are the most effective way to spread brand awareness. It has an online reach of more than 90%, and the number of digital viewers keeps on rising. Today, there are 3 billion digital video viewers globally.
Pros of Video Advertisement
Video ads are engaging and persuade users to take action.
People share video content more than any other form of content.
Search engines love video ads.
Cons of Video Advertisement
A lot of time goes into making high-quality videos.
An excessively long video ad can bore viewers to death.
Most users skip video ads since they disrupt the viewing experience.
7. Display Advertising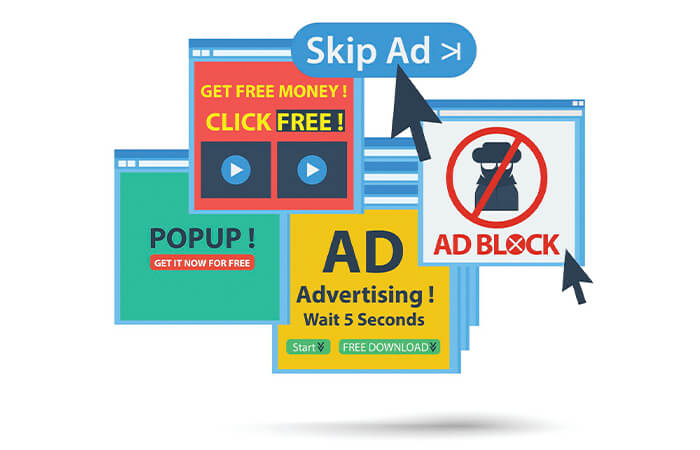 Ads you see on different websites or social media platforms are called display ads. They can be textual, visual, audio, or flash. Display ads are generally placed on websites in designated areas. Banner ads, for instance, are examples of display advertisements.
Advertisers distribute display ads to publishing websites under advertising channels like Google ads.
The purpose of display ads is to market products/services. On top of that, advertisers prefer to get their ads displayed on websites that deal with the same audience type. This is to ensure positive results and sound ROI.
Pros of Display Advertising
Display ads are a great way to increase brand awareness
They're less expensive than paid search ads and are easy to create
Display ads target customers at every stage of the funnel
Cons of Display Advertising
Display ads often lead to broken or spammy links.
CTR (Click Through Rate) on display ads is lower than on paid search engine ads.
Even if you get more impressions, you never know if consumers paid attention to your ad.
8. Retargeting/Remarketing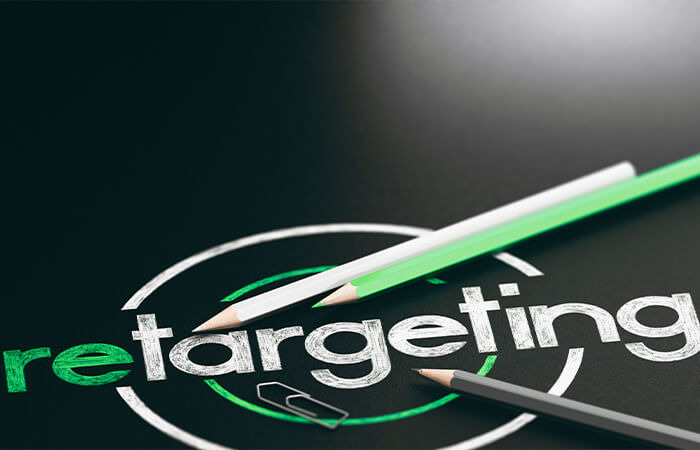 Retargeting/remarketing is a type of digital advertising in which businesses target their customers based on their online behaviors.
For example, if you visit a clothing e-commerce store, you scrolled through a few products but didn't make a purchase. Businesses track your interaction with them through pixels and IP targeting to show you ads on different partner websites and social media platforms.
This is to remind you and create urgency to purchase from their website. It's one of the most powerful ways of marketing in modern days, specifically for e-commerce store owners. They can track user behaviors at a specific time to launch remarketing ads to persuade their customers to purchase.
With remarketing/retargeting ads, you can stay in your customers' minds and increase the chances of sales in the future.
Pros of Remarketing/Retargeting Advertising
Remarketing helps you track audience interaction with your business.
You can create hyper-personalized marketing campaigns to target a specific group of customers.
It's suitable for e-commerce businesses.
Cons of Remarketing/Retargeting Advertising
Online shoppers believe tracking their online activity is an invasion of their privacy.
Remarketing could be ineffective if you don't do it wisely
Aggressive distribution of retargeting campaigns could result in zero conversions and negative ROI.
Which Digital Advertising Type Should You Choose for Your Business?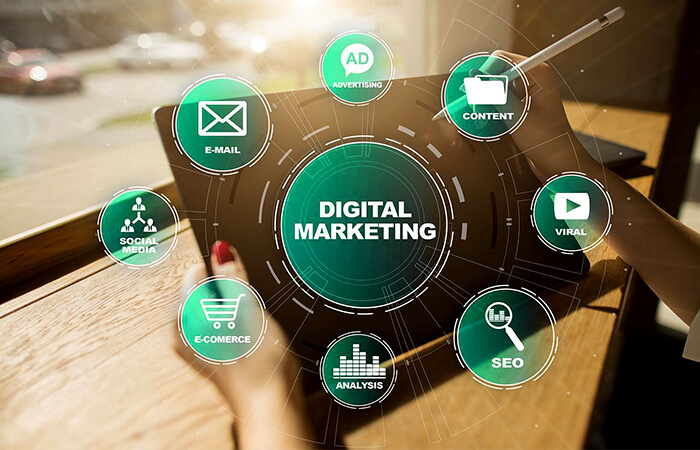 So, these are the 8 popular digital advertising types that you can consider to grow your business. However, the question remains, "which digital advertising should you choose?"
Well, the answer to this question should come from within your business. Social media ads are best suitable if you're a startup and trying to establish authority. However, if you're trying to grab the attention of search engine users on relevant terms, you should consider search engine ads.
Or, if you're simply trying to spread the word about your business, display ads and native ads would do. Moreover, video ads are great for digital marketing agencies.
Remember: Don't just jump into digital advertising because it fascinates you. You'll end up burning money and employees for no actual gain.
Before you dive into online advertising, make sure you have a purpose, a team, and measurable goals to achieve. Otherwise, it won't be a wise move.
Digital advertising companies can be helpful if you don't have an in-house team of digital or marketing experts or lack creative expertise. A digital agency can help you craft a successful digital advertising strategy that fuels your marketing efforts.
Also Read: How Digital Marketing Services Can Help Your Business Succeed
Schedule Your Next Digital Advertising Strategy With TechNerds
It's crucial to remember that every company is unique and requires a distinctive approach to digital advertising. Moreover, the success of a digital advertisement depends on the design and various factors such as brand values and budget.
In conclusion, digital advertising has become vital to growing a business into a highly reputed brand. And fortunately, technerds offers top-notch digital advertising services that can propel your business to the ultimate level of recognition.