If you've been in search of lucrative opportunities to invest your capital into, there are two things we recommend you to do. A – Research the influence of technology and how it's set to play an important role in the future. B – Explore options on how you can make a difference by becoming a part of this tech boom.
Once you start exploring options, you'll likely come across a term called 'SaaS' product. And before you dismiss it for sounding too techy, think again. Because finding success with SaaS products in 2022 can make you a millionaire fast. And it's not as complicated as you think.
In this quick guide, we'll walk you through how you can be a successful technopreneur in 2022. So without further ado, let's dive in. But hey first thing's first, what exactly is a SaaS product?! Good question..
What Is a SaaS Product?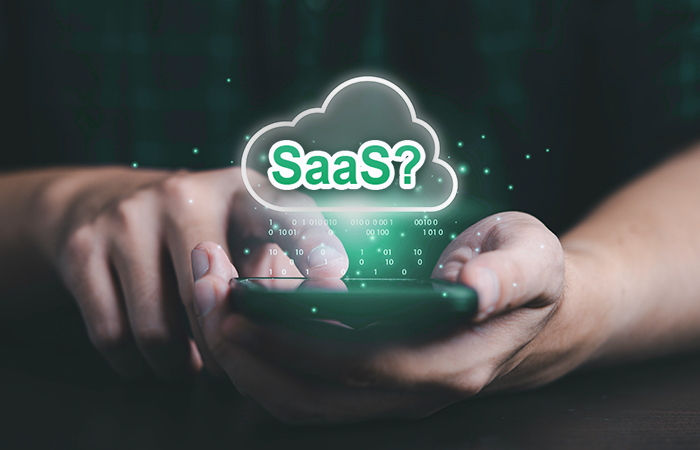 Basically, SaaS stands for software as a service. As the name suggests, it refers to making online software that helps businesses overcome or improve existing processes or issues. Rather than installing and maintaining software, your users can simply access it online, releasing you from complex hardware and software management.
For example, Hootsuite is helping businesses manage their social media better and automate scheduling of their posts with ease. Thanks to Hootsuite, now companies and small businesses no longer have to upload every single post which can be extremely taxing. As a result, Hootsuite has managed to acquire 100K users within a year!
Another thing to note is that SaaS applications run completely on the web. So do not confuse them with mobile apps. It is completely web-based, on-demand or a hosted software. As a SaaS software provider, most of your efforts will go in managing access to the application, ensuring availability, strong performance and reliable security.
The Saas model is relatively still in its early stages, however it's making waves. Infact, it is estimated that by 2022, the global SaaS market will generate more than $113 billion in revenue!
How is SaaS impacting the current technological landscape?
The SaaS business model has been a blessing for technological adoption. Before its existence, companies had to go through the process of software integration. This means buying a custom made software that takes weeks to integrate, perfect and also requires staff to be extensively trained in order to use it effectively. Not to mention, building custom software is very expensive.
With the SaaS model, the integration process happens a lot faster. The software can be integrated in just a few days, and business operations benefit much quicker as a result. Thanks to this freedom, companies worldwide have begun realizing the immense business opportunity presented by the tech world. As a result, most organizations began using up to 80 SaaS apps in 2020 to boost effectiveness.
This situation has given the SaaS market a projected $113 billion worth by the end of this year. Also, organizations are switching from on-site software to acquiring SaaS companies. A good example is Oracle's purchase of Opower for $532 million.
It can be safely said that the creation of SaaS products is a digital gold rush teeming with developers. As a newcomer, you may experience stiff competition from more established brands but that shouldn't hold you back.
If you pioneer an idea that can solve an actual problem, you can easily get a head start in your niche. That's why this guide is loaded with critical recommendations for launching and promoting your SaaS product. After going through this post, you'll be able to navigate the SaaS space with ease.
Finding Success With SaaS Products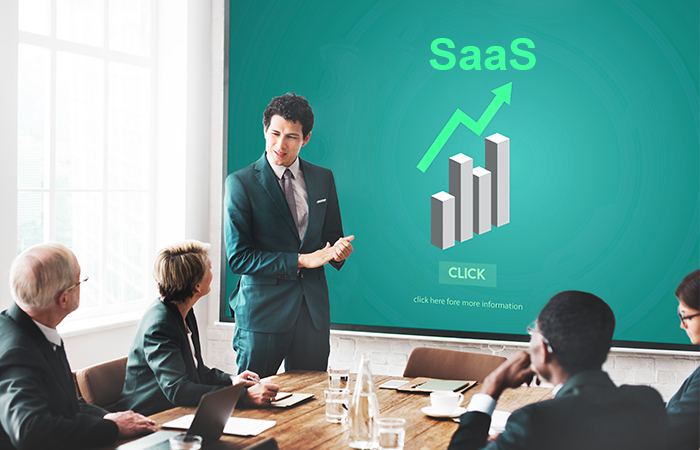 Assembling your SaaS product is half the work. It would greatly help if you had the right strategies and techniques to make it profitable. In this guide, we've touched upon each one.
Focus on Customer Success in SaaS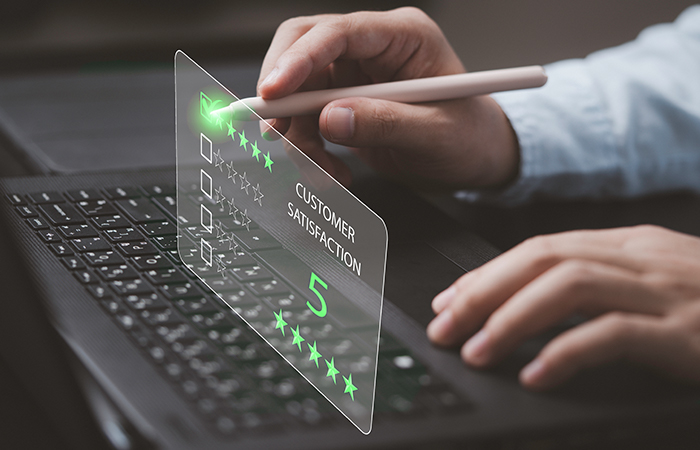 Customer success refers to the practice of helping customers achieve their goals. Since a SaaS product is solution-oriented, your solution should help customers achieve their goals.
While your aim should be to give your users a service, you should also focus on providing further assistance. This includes encouragement, support, and consultation to help them deploy your SaaS product.
Customer success plays a defining role in how profitable your product gets. It's the primary way to guarantee client needs get priority and receive value from the product. The process requires you to understand all aspects of the customer's business and how to improve it.
First off, examine each customer at an individual level. You need to know what persona they fit into and how they define success. This success yardstick can be promotion or recognition at their company.
The next step is to have the right team. Customer success is about relatability and individual relationships. Therefore, you need a team that can consistently nurture and develop valuable connections. When hiring your team, choose individuals that are problem solvers and compassionate. They should also have soft skills and the ability to cultivate personal relationships.
Evaluate Your Cost Per Customer Acquisition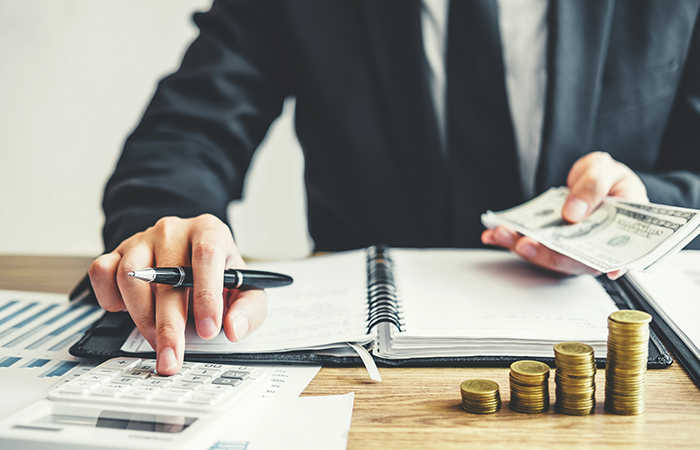 The CAC metric is how much money it takes to get a new customer. From a SaaS perspective, the primary finance concerns are sales and marketing. These categories include sales and marketing headcount spend, tech stack, outsourced creative projects and travel expenses.
It would be best if you calculated your CAC regularly to ensure your company isn't running on a loss. The amount you spend to attract customers should be less than your potential profit. For proper evaluation, only calculate the cost of new customers.
You can add existing customers by only accounting for the section of employee salaries that relate to customer acquisition. Calculate the figure by dividing pay by the percentage of time spent on customer acquisition vs. other responsibilities.
Also, include every cost relating to customer acquisition. The SaaS CAC calculation formula only covers sales and market spend, but you need accurate insights. For this, include every expense for getting new customers, e.g., free trials.
Monitor Your Revenue Stream Carefully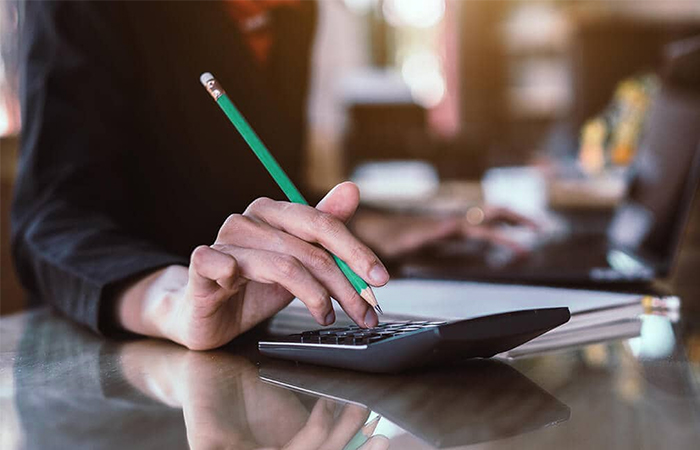 When operating a SaaS Business, all investments are upfront. You need to have a functional product and spend money on customer acquisition. Worse still, customers don't pay upfront like conventional software businesses.
The system involves monthly subscriptions in small amounts. It's a steady cash flow, but you must ensure it's sustainable. That's why you should monitor monthly recurring revenue. It's the expected amount of revenue you get or lose every month. Also, it's a benchmark for product progress and determines if you're hitting the correct profit numbers.
Keep More Touch Points With Your Customers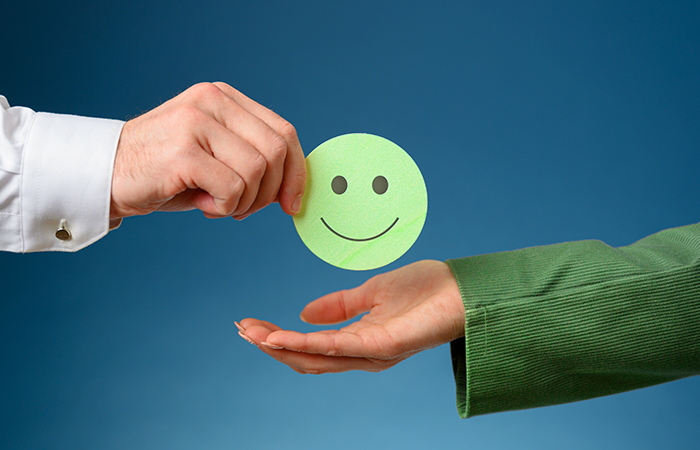 Touch points are those critical moments when a customer interacts with your brand. The channels can include advertisements, websites or employees. You'll need to keep track of these interactions to take your product to the top. Considering this, here are some touchpoints to use.
Beta Program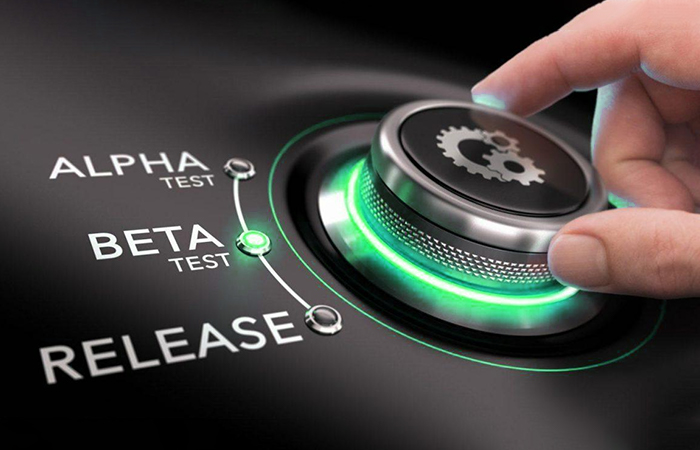 This is the first meaningful interaction for your SaaS product. Before launching, bring on beta testers to access the product you're putting out. This strategy increases their understanding of the product. As a plus, you can identify and fix issues in your system.
Build Communities on Social Platforms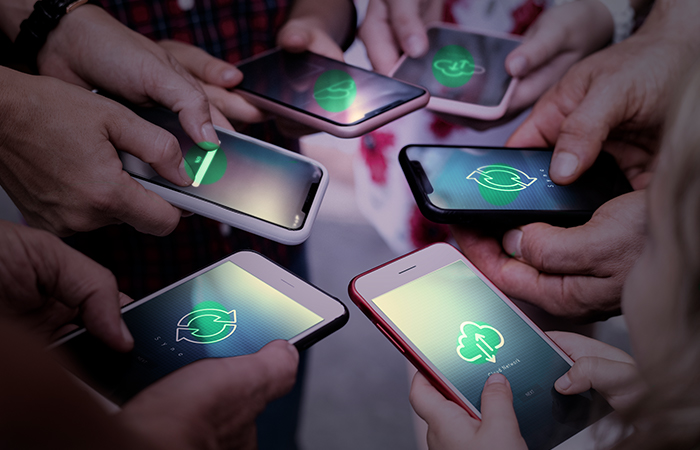 Social media has become a necessary tool for promoting software services. You can also organize webinars to educate users. This program allows you to impact relevant knowledge and speed up software adoption.
You can also set up forums and communities for new and loyal customers. Thanks to extensive interactive features, Facebook and Slack are excellent platforms for setting this up. Users can share experiences and solutions, thus improving customer interaction.
Email Newsletters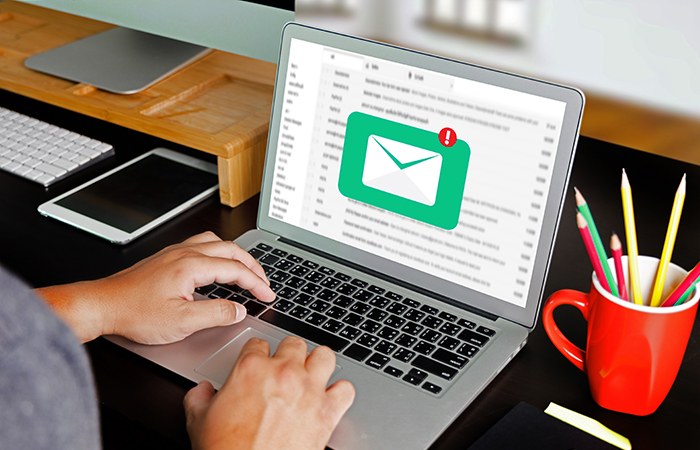 Studies show that emails are 40 times more effective than other channels for getting new customers. For your SaaS newsletter, know your audience and their reading preferences. You should also deliver valuable content using proper formats and a monthly theme.
Beyond this, you need to be consistent with publishing. Users don't care if the newsletters come weekly or monthly. They keep coming. You can keep subscribers informed with exact publishing dates.
Maximize Your Customer's Lifetime Value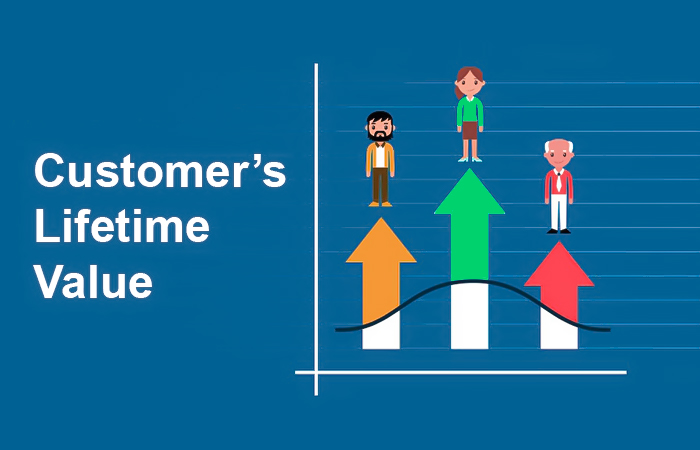 You need to take advantage of every interaction with your customers. It increases your retention rate and brand loyalty.
To maximize your customer's lifetime value, you should make your customers a part of your content. It can be simply publishing posts from users that have shared your content. Seeing the interchange, they're bound to feel a special connection and develop into assets.
Another strategy is implementing customer advice. Get recommendations and suggestions from clients using polls. You can get quality insights into their interests and needs. Once you've selected the realistic ideas, give the customers due credit. It can be a social media shout-out or a freebie from your company.
You can also run sponsorship campaigns. This program requires you to fund a project your clients are interested in. Even though there's no immediate financial gain for your company, doing so can be a brilliant trade-off as you'll get a lifetime customer in return.
Furthermore, you can offer more convenience than your competitors. The SaaS market is increasingly saturated with similar products. This means you can gain an edge over your rivals by offering better value.
You may add features, introduce new ones, improve UI and UX or offer better 24/7 tech support. Either way, your SaaS product's goal should be to provide perks that are hard to beat.
Analyze Feature Adoption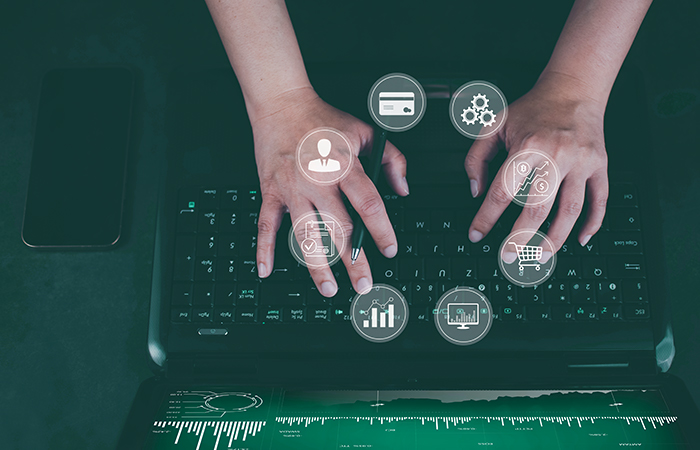 There's no point in adding features to your SaaS product if users don't value it. It would help if you had an adoption strategy that focuses on discovery and feedback. It also increases the overall use of your product.
For proper analysis, you'll need the feature adoption funnel, which comes in four stages. The first is "exposed," where you look at how many users know about the feature. Next is the "activated" stage, which examines the number of people testing the feature.
Next, using the feature, you have the "used" stage for the tested customers. The process is completed with the "used again" stage for those who have used the feature at least once.
Beyond analysis, you can improve feature adoption with in-app announcements. It's more accessible than mail and encourages immediate action.
Track Customer Churn Rate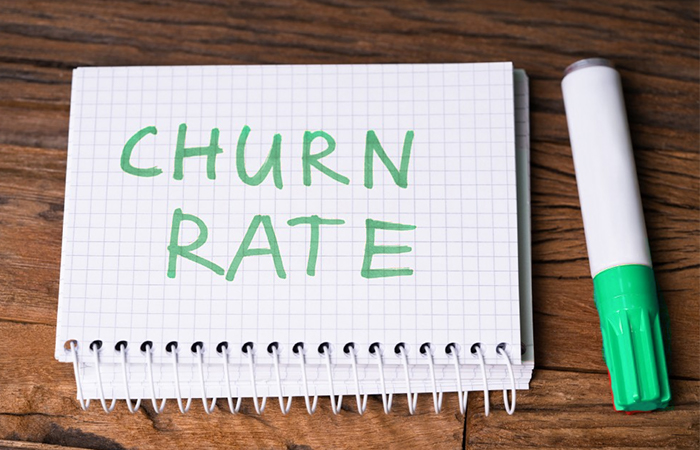 Knowing your churn rate is crucial to the survival of your SaaS product. Your business functions on a subscription system, with customers paying overtime consistently. If they don't renew subscriptions, your business takes a hit. The customer needs to stay long enough for you to gain back your average customer acquisition cost.
To begin tracking, choose a time period, e.g., monthly or annual. You also need information on the number of customers and those you lost at the end of the period. Next, divide lost customers by total customers at the start of the period. Finally, multiply the number by 100.
Market Your SaaS Product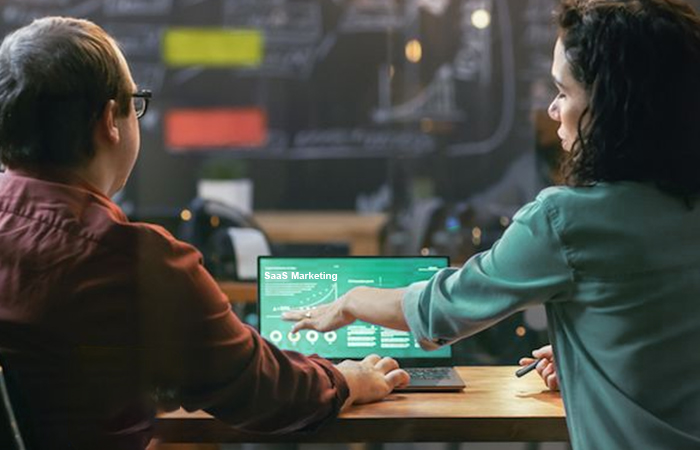 You need effective marketing strategies to push your software offering to suitable quarters. Content marketing is an excellent place to start. You need to create relatable content for your SaaS product consistently. A good example is the Dropbox marketing strategy, where customers are attracted to blog content. The company also organizes webinars to inform prospects about what they offer.
You can also give out free trials for users. It lets them experience the product and determine its value. That said, you still need to provide support to educate them on how the product works.
SaaS Product Trends to Look Out For
Just like other industries, the SaaS market is subject to continuous change. Customer demand and technological advancements result in product trends constantly. At the current moment, these are the top trends to take note of;
Collaboration Platforms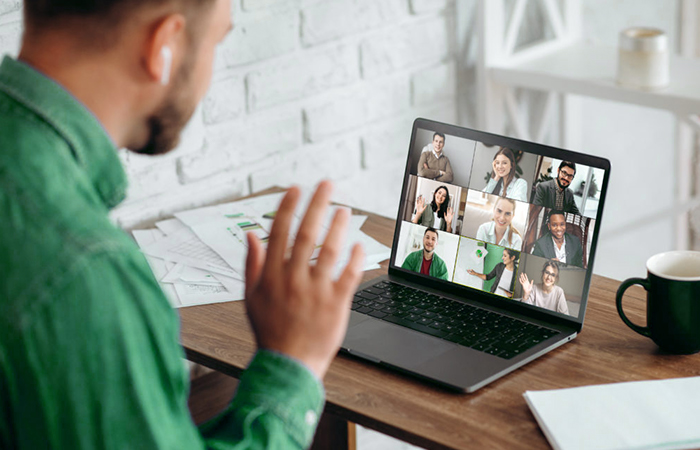 The surge in collaboration can be linked to a rise in remote work. Physical buildings no longer bind company employees. Moreover, team members are dispersed all over the world in different time zones.
SaaS collaboration tools are being created to create some order for these working models. The software also comes with communication and task management features where users can have real-time meetings and share files with each other. It's the perfect answer to long-distance work relations.
AI-Integrated SaaS Systems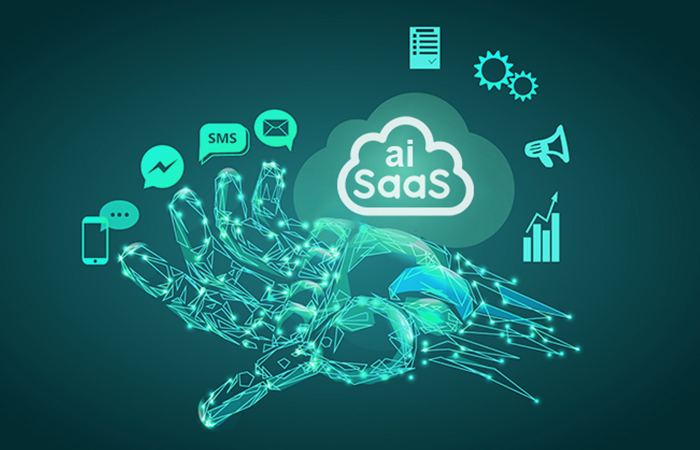 Artificial intelligence currently has a projected market value of $166.5 billion by 2027. This figure makes it a timely game changer for SaaS businesses. For operations, the system improves human capabilities with optimized company processes. The overall company productivity gets a boost while customer service is automated.
AI also integrates machine learning and natural language processing into business scenarios. This arrangement improves responsiveness and communication between users, businesses and technology.
SaaS to PaaS Migration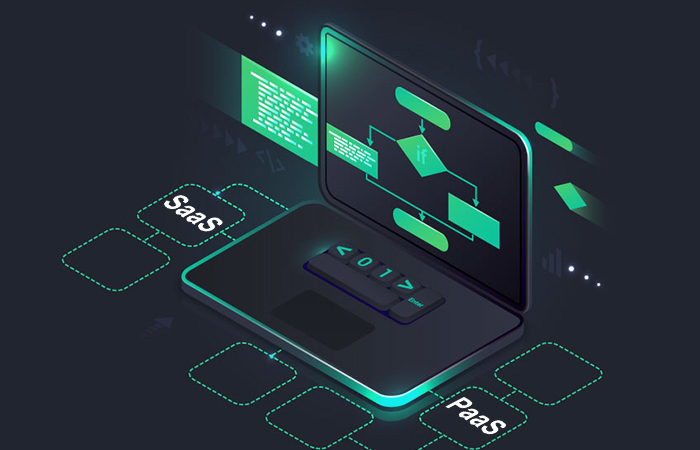 Corporations have been moving their services to the cloud for a while. Top cloud service providers like AWS and Azure are giving the assurance of safety, convenience and storage efficiency.
For instance, Azure's design is based on the Security Development Lifecycle assurance process. It's a system that's compliant with the top development practices. Also, it operates under the latest International Standard for Privacy (ISO 27018).
More Focus on Increased Security of SaaS Products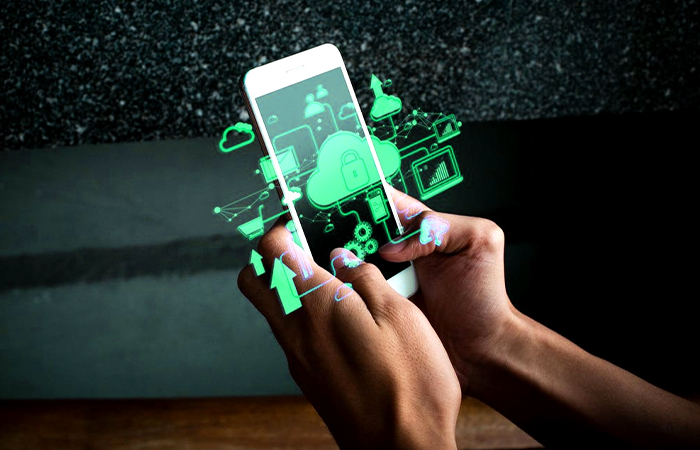 Given their nature, SaaS products store vast volumes of sensitive data. It can range from personal information to payment card numbers. Without proper security, it becomes a hacker's paradise.
This situation accounts for the current surge in security vigilance to prevent data breaches. Steps are being taken to integrate real-time vulnerability monitoring. It scans the software for malicious requests and any weaknesses in the system. Also, employees are trained on SaaS cyber security to teach them what to look out for.
As an extra measure, customers receive education on how to react in case of a data breach. The training includes ways to identify security risks like account takeover fraud that target clients.
The popularity of Low-Code & No-Code SaaS Platforms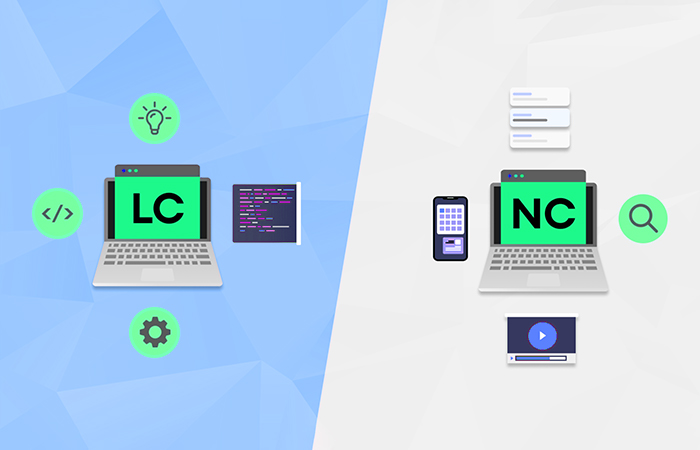 These visual software development environments let developers drag and drop components for app creation. It bypasses the need to write lines of code and pushes more apps into the market.
Small business owners can build and test applications with low- or no-code platforms. They do so with little knowledge of machine code and traditional programming languages. Instead, the user drafts a flowchart that can be converted into a functional product.
Conclusion
SaaS products are currently a hot asset in the technology industry. That said, you'll need a good understanding of the best market practices to get you going. Use this article as your compass and watch it lead you to unprecedented profit levels.
As you build your SaaS product, you'll get one step closer to financial independence. Secondly, the key thing to understand is that the problem you're trying to solve should be legit.
Every strong business idea has a powerful use case and so your SaaS product is no different. When you're ready, contact our team at TechNerds to help you realize your entrepreneurial dream. We have helped thousands of clients achieve independence and we do it at more affordable rates than anyone in the USA.
We even have a flexible payment plan to help you pay for your project with ease while creating a digital product that can change your fortunes. We help ambitious people like you set up their online business by developing their website, mobile app, SaaS product, content, SEO and more.
From idea to execution, a dedicated project manager stays in touch with you to execute your project according to your vision. So why wait? Get in touch with us today to get an estimate about your SaaS project and its completion date.
Remember, success begins when you take the first step. Cheers!