Gone are the days when working remotely was a mere concept. As a result of technological advancements, companies have increasingly exercised the option and the opportunity to outsource their tasks, job roles, and projects. This form of modern flexibility has turned into a blessing for organizations to cut down payroll costs and "plugin" dedicated IT departments by outsourcing to agencies.
In fact, in today's world, it's becoming increasingly arduous to find experienced professionals especially if you have a low budget. Even though numerous job opportunities frequently present themselves (thanks to the rapid rise of the IT sphere) a parallel shortage of competent candidates has emerged.
The reality is experienced IT professionals demand lucrative salary packages which take a huge toll on your payroll and overhead expenses. For instance, if you need to get a mobile app developed, you would require a team of at least 2-4 junior developers, 2-3 expert level developers, 2-3 QA testers and business analysts, as well as a dedicated project manager within a timeframe of 3-4 weeks.
Truth it, it is tough to hire a single competent employee in such a short window, let alone an entire team. The difficulty of hiring experienced professionals who can deliver your project is the main reason why most companies outsource their projects or supplement their workforce.
One recent study shows that 41% of companies across the globe are already outsourcing some of their work. By 2028, this number is expected to reach 78%. On this note, let's have a look at both in-house and remote workforce to determine which is more suitable for your business.
What Exactly is an In-House Team?
The term In-House refers to a team of individuals directly employed by a company, usually to work in an office space or from a remote location. When a company hires an in-house workforce, it relies on them to complete all its tasks and work activities instead of outsourcing them.
Hiring In-House Employees
One of the biggest challenges companies face when hiring in-house teams is finding the right people with relevant expertise, within a specified budget. Not to mention, hiring professionals is always a tedious process, especially for IT Professionals. Typically, the entire process of hiring IT professionals in the US typically takes over 30 days to complete.
Oftentimes, hiring delays are one of the biggest hindrances that prevent companies from scaling and executing their projects on time. Sometimes you need someone to fill in a critical gap quickly, but the recruitment process stretches longer than anticipated.
Another obstacle that companies face while hiring skilled professionals is their target prospect's unwillingness to relocate. Most talented developers are highly valued and lucratively paid by their employers which makes it even more challenging to get them to switch unless you make an exceptional offer.
Hiring itself is another expense that costs both time and human effort. Other than that, employers pay several additional overhead costs to employ staff on premises such as rent, insurance costs, utilities, administrative costs, etc.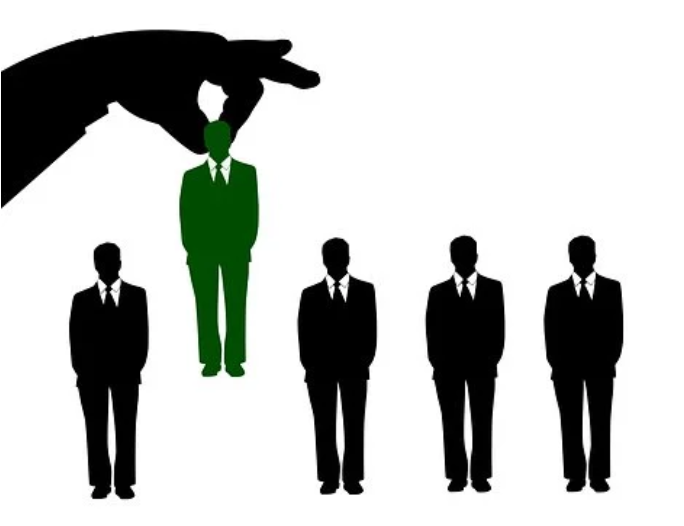 Management of In-House Team
If you have any urgent tasks at hand, you can ask your in-house team to complete them on priority. Since the project will be executed by employees who already work for you, it allows for a faster turnaround for each task.
Another perk of employing an in-house team is that you can have your employees communicate more effectively since you can engage in face-to-face interactions regularly. In-person communications increase employee productivity more effectively than virtual meetings.
The same can be said for employee monitoring, training, and counseling; when you're all present in the same office space, it is easier to get your point across rather than asserting control over Zoom, Slack, or Skype.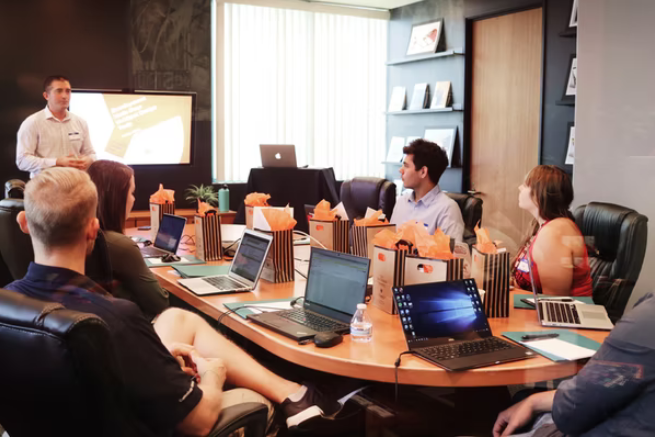 Cost Factor
Another big hindrance that companies face while hiring in-house staff is incurring an excessive monthly wage bill. In the US, a full-time in-house software engineer costs approx. $115,000 a year. Now multiply it with the number of developers you're planning to hire along with other professionals, and that adds up to a lot of financial liabilities.
Other than paying monthly salaries, companies who are focused on a growth work environment also give incentives and bonuses to their employees, which is another added expense. Apart from this, deploying an in-house team means extra expenditures in the form of office supplies, equipment, and running costs.
This is a major reason why companies opt for hiring remote employees as it is considerably more economical. According to Deloitte's Global Outsourcing Survey of 2020, 70% of companies use outsourcing to reduce costs!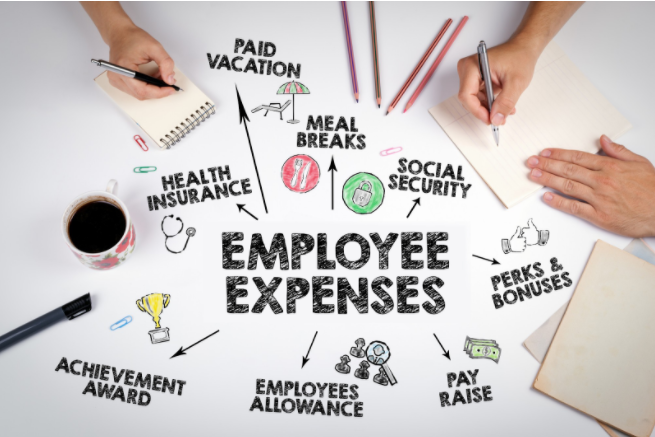 Risks Associated with In-House Teams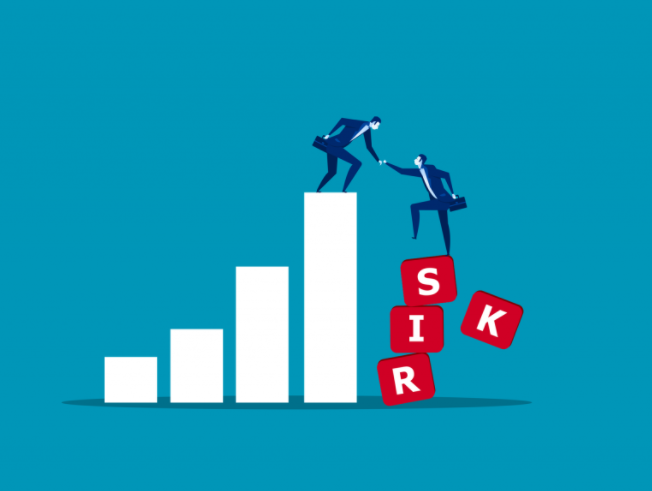 Apart from all the benefits that companies reap after assembling their own in-house team, there are certain shortcomings as well. Employee retention is undoubtedly a major concern for companies in this regard. Preventing their skilled workforce from leaving is no easy feat, especially when headhunters are always trying to lure them.
Besides, employees are likely to switch jobs if they get a better opportunity than you're offering. For instance, in New York, the average time IT professionals spend in a company is 1.5 to 3 years.
Similarly, there are unforeseen absences that you must take into consideration. You must be aware that even the best of your employees need to take time off. Software developers in your company might not be available sometimes for many reasons. Some of them are:
Sickness
Personal Engagements
Traffic or Infrastructure Hindrances.
Also, it goes without saying that when your employees are from the same country, city, or area, they tend to bond faster, which helps to improve overall work employee productivity.
So, when your in-house team is unavailable due to any unforeseeable circumstances, your work is impacted. Whereas, when you outsource your tasks to a remote workforce, these issues can be overcome a bit easier.
Long-term Benefits
When you hire in-house employees, it gives your company the support it needs on a long-term basis such as building a reliable and competent team that is well aware of your brand's identity, products/services, and work culture.
Bringing on a new employee to your team doesn't just mean hiring them for work. It also means integrating them into your company's human resource glossary and making them a part of your team. Keeping a consistent stream of communication going makes it easy for employees to embrace your company's culture and contribute to its long-term success.
What is a Remote Workforce?
A remote workforce is a group of professionals from various time zones, diverse skills, and different cultures working together on a unified project or role. Each teammate works remotely from a separate location, living in different cities, and working across time and space. And IT Agencies, like TechNerds houses' IT Professionals all in one location offering staffing solutions for Roles and Projects.
But it's not limited to just non-technical businesses. Even organizations such as Google, Alibaba, and Slack hire remote developers and experts to help them with their tasks.
The Pulse survey is an excellent tool for remote IT teams. It allows direct feedback from employees on their experiences, which in turn helps to improve the working conditions and overall satisfaction of everyone involved with company initiatives like these. The shift towards remote work has expanded job opportunities, This change has made people rethink how traditional in-house work functions, creating more job opportunities.
How Does Remote Outsourcing Work?
For instance, if you need to develop a mobile app or get your company's website redesigned, you can simply hire a remote development team for it, rather than create a whole separate IT department. And luckily, these are not the only tasks you can outsource.
Today, you can virtually hand over any task to a remote team with ease. Whether it's custom software development, SEO, content marketing services, or managing social media, everything is executable via outsourcing.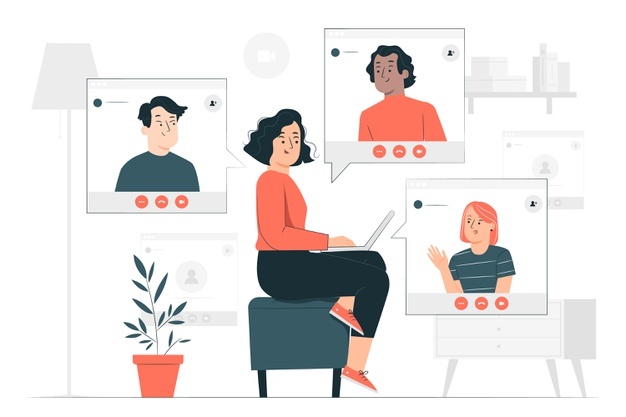 Another misconception many Business Owners overlook is trying to build an app or even redeveloping a website usually requires more than just a freelancer. Freelancers usually have multiple tasks on the go, so it's hard for them to focus solely on your task. You end up losing out on value, time, and money when you hire freelancers.
Types of Remote IT Teams
There are various types of remote IT teams that you can hire based on your needs. Some of the most popular ones are:
Staff Augmentation Teams
A staff augmentation model involves hiring outside firms to handle your internal processes for a certain period of time. In this model, your team owns the project from start to finish. You enjoy the highest level of employee control and a faster work pace. You should only pick this option if you have in-house development teams though, but lack expertise in one area.
Project-Based Teams
A project-based remote team is a perfect solution for those who need to complete a project but don't want to hire internal staff specifically for it. It can be much lighter on the budget and help you deploy greater quality if the remote team sports a high ratio of talented individuals.
Not to mention, delivery times are much faster since a dedicated team is responsible for completing the project. Additionally, having a team of experts ready to work on your project 24/7 will give you an edge over your competitors in a rapidly evolving field like IT.
Incubation Teams
An Incubation team is a remote development team that consists of a dedicated lineup of remote employees who work solely on your project to cover all aspects of its development.
Through a remote agency, you get to pick your own members for your remote incubation team. Similarly, you can scale the team up or down according to your project's requirements.
Incubation teams work closely with your in-house development team to achieve your goals more efficiently. However, experienced project management is important for both parties to ensure success.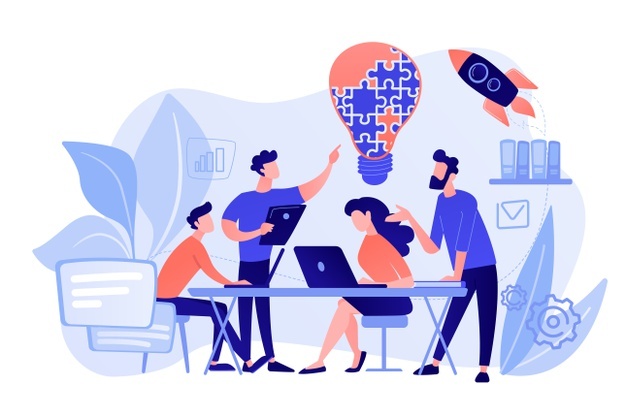 Hiring a Remote Team
Recruiting remote employees or virtual team building isn't easy and is more complex than hiring in-house employees. First, you need to find an agency that meets your requirements and is a good match for your business.
At TechNerds, we have a highly skilled team of developers who are experts in building apps across all platforms, be it iOS or Android. Check out our portfolio for a comprehensive overview of what we've accomplished for our clients.
Likewise, we have a team of specialists working in synergy to execute marketing strategies and campaigns that bring high ROI for client businesses and take them to the next level. Our Digital marketing specialists, graphic designers, SEO, and creative content creators work dedicatedly alongside each other to meet each business's unique objectives.
Why TechNerds Remote Team Is Key To Your Business
Whether it's Mobile App Development, increasing web traffic, boosting Sales, Web Design Services, Content Writing, or Business Consulting we're ready to fulfill all your needs with our dedicated team.
Rather than simply offering remote solutions, we function as an extension of your company, bringing you the talent you need to get your tasks, projects, and roles achieved and supplement your company in an effective way that guarantees and delivers results.
While conventional employee costs can run your budget into the sky, with us, you can employ top-notch IT professionals for less than $40 an hour! Know another place where you can access a pool of sheer talent at such affordable rates?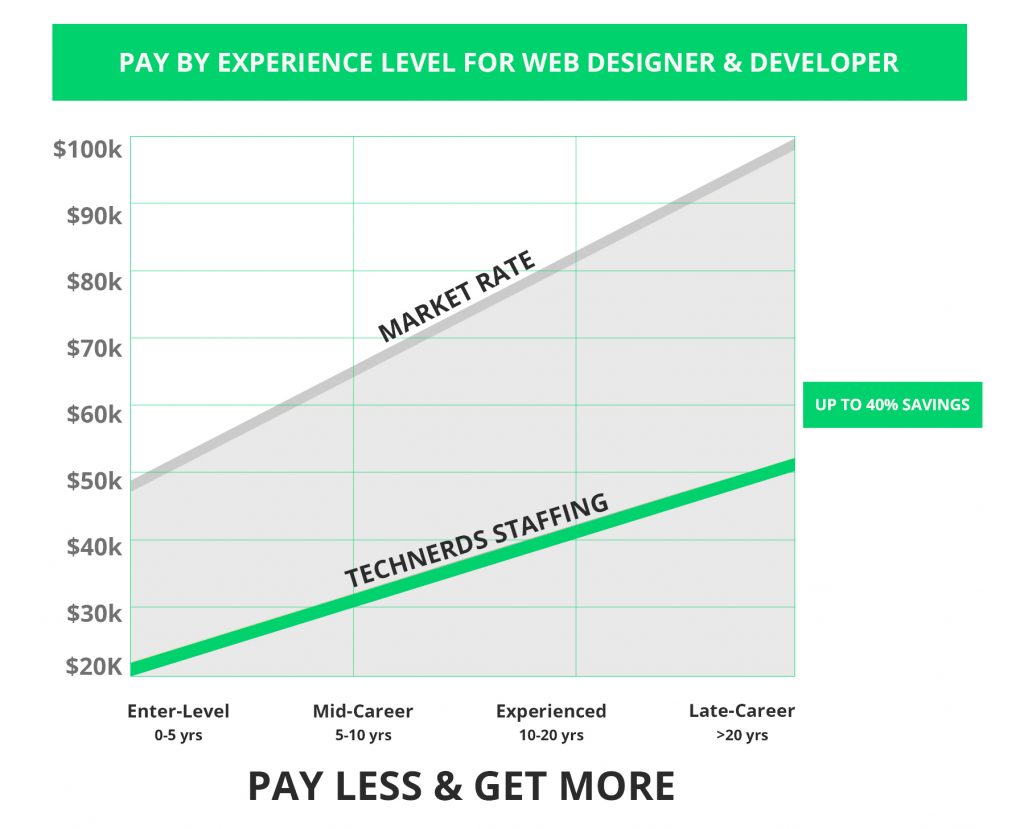 But pocket-friendly rates aren't the only upside we are known for; rather, it's the quality and client satisfaction that truly makes us stand out among the competition. We never compromise on our services or relationships and ensure only premium quality deliveries to valued clients and partners.
In addition, our round-the-clock assistance and flexibility make working with us a breeze. When you come on board with us, you gain access to a dedicated project manager who exclusively handles your project and works in close collaboration with you and your team.
Similarly, based on your requirements, you may select your own team of experts from our vast talent pool. These experts work tirelessly to fulfill your tasks and project goals aligned to your desired timeframe.
Adaptability
With remote employees, you no longer need to limit yourself to your local talent pool; the whole world is at your fingertips. It is possible to hire as many remote workers as you need for your business or projects.
Companies that need to develop their app, online store, or products without IT personnel can benefit from remote development teams. Likewise, outsourcing software development is often more convenient since you can hire readily available, highly-experienced resources who are equipped with all the tools and the right technology stacks to meet your needs.
The best part of engaging remote workers is that you can easily create flexible teams based on your needs. Imagine you're getting a mobile app developed with an agency like TechNerds, but at the same time, you realize the need to revamp your website.
The flexibility provided by remote agencies like TechNerds will be useful here as you can easily ask us to add more designers to your team to execute a multitude of tasks and projects, without breaking the bank.
Economical
The main reason why most companies hire remote workers is because of comparatively lower wages. When you hire IT Professionals, within the U.S you end up paying an arm and a leg. The average salary of a software developer in the U.S is between $106,922 to $130,083. At the same time, you can easily hire TechNerds remote team for as low as $25 – $75/hour.
Most companies choose remote teams due to the price difference. It's important not to solely focus on cheap rates though; you should ensure that any agency you choose is reputable, reliable, and has a skilled tech force that delivers quality results. At TechNerds, you get access to a vast team of experts on a budget and you can be assured that your project and roles will meet the vision you set for it from the onset.
Risks involved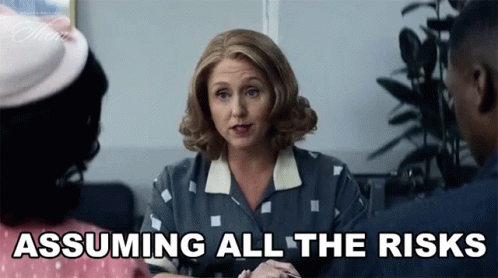 As with any process, remote hiring comes with certain risks. These include:
The Con Of Rushing
Don't rush your remote team selection and pick one that won't work for you long-term. Fortunately, you can avoid it by spending ample time selecting the right remote team instead of rushing the entire process. Remember, this is an agency you're going to engage with for a long time. So, you don't want to rush this process.
Time Differences
Overlooking a remote employee's time difference is another common mistake many companies make. When you outsource your project to a remote team, consider the difference in time zones. Not everyone can work with a difference of time zones, so don't go for it unless you're prepared. A lack of preparation can result in serious problems throughout the project, including communication issues, lack of interaction and rapport, project delays, and too much standby time. At TechNerds we provide a smooth cycle of meetings, collaboration, and iteration efforts while you're sleeping, we are working, and while you're reviewing we are available to conduct meetings as needed.
We are a flexible firm ready to sync you into unparalleled growth.
Exceptionally Affordable
Many companies also make the mistake of employing exceptionally cheap agencies. We're not saying that you shouldn't take cost into consideration when choosing a partner firm. But if you're basing your decision solely on cost, then you might end up in trouble in the long run.
It is a common trick that most below-par agencies use to lure potential clients. They offer you dirt cheap rates, and once you get on board with them, they keep on delaying your project while charging you more every time. Unaware, you fall into their trap and become a victim of baiting.
This is why you should conduct due diligence before hiring any agency. Well-reputed agencies like TecNerds aren't that cheap, but worth every dollar spent. Make sure to cross-check and verify the reputation of a remote team before you hire them. For instance, we measure our trustworthiness based on multiple reviews by clients and quality auditing powerhouses in the world.
Check out how we rank.
Long term planning
Long-term planning is something that most people who consider working remotely with a software company find a major roadblock. This relationship is not as appealing to them as hiring permanent employees because they view outsourcing firms – uncaring for the future of their (client's) business and are people just employed to do the job.
Unfortunately, this goes back to the hiring process. First, you need to choose the right company that can offer you a long-term plan, product support, advice, and strategy. A trustable tech company like TechNerds will be there to meet your needs for years to come.
Always look for a partner rather than just a "service provider" with whom you can develop a long-term relationship.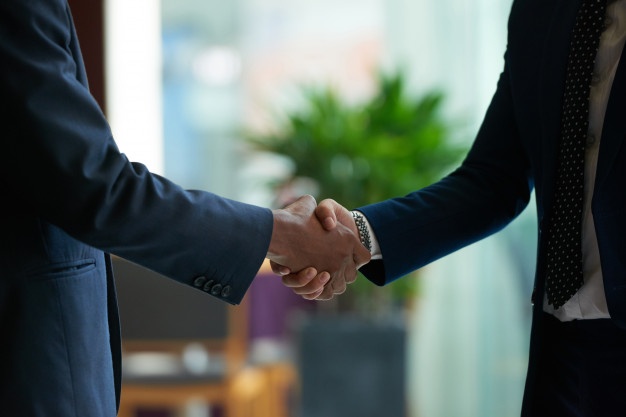 It's possible to have the same level of support from a remote team as you do from a permanent one; it all depends on who you're working with. If you go for a well-reputed agency like TechNerds, you can rest assured that you're developing a long-lasting relationship. This is because reliable agencies fulfill your tasks at hand and act as an extension of your company. They work closely with your in-house team and are in constant contact with owners and executives.
The Takeaway
The pros and cons of both outsourcing (remote) and in-house teams are evident from the above facts and scenarios. Outsourcing, on the other hand, appears to offer more advantages since the future of remote work is bright. Companies can easily resolve their communication issues with remote partners by using the right strategy.
In the end, it all boils down to your choice and needs. Even though outsourcing companies may be helpful for short-term projects, they are primarily interested in long-term relationships. So, you need to seek a company that offers outsourcing services, valuable expertise, and flexibility and is reliable for long-term partnerships.
This is where TechNerds truly excels; we help you complete your projects and supplement your business needs.
PAYLESS & GET MORE at TechNerds.com
Get in touch with us today.

After all, if you never try, you'll never know.