E-commerce has established itself as a key aspect of online retail. It's been a long time coming, with technological advancements making sales much more effortless. As a result, over 2 billion people bought goods and services online in 2020. It's a commercial opportunity to take advantage of. Luckily, we have the perfect 9 tips to help your e-commerce business.
To be honest, e-commerce isn't going anywhere. More businesses are joining the digital fray to look for high-paying customers. This article aims at giving you stellar business tips with so much up for grabs. So, continue reading to secure your startup success.
Global E-Commerce Failure Percentage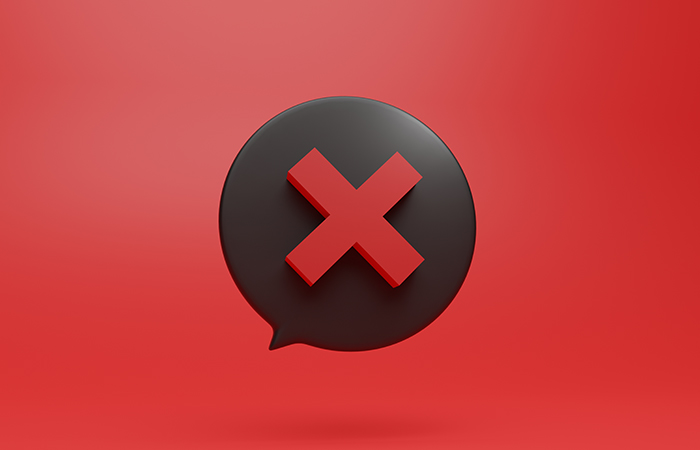 The realm of digital business can be very cruel. Without a solid blueprint, most businesses veer out of control. So it's no surprise that up to 90% of e-commerce ventures fail. Sometimes, a company ends up dead in the water because of poor marketing.
Take company X with a solid product, for instance. It had a solid idea and executed it to perfection. With the market research they've done, it's expected that it would be off to a flying start. But, all those corporate expectations were dashed once customers saw a poor product presentation. The outcome? Company X fell into the unfortunate club of that 90% of startups that fail.
Additionally, there's the issue of hidden fees attached to product purchases that bother customers. Unsurprisingly, a business would want to keep that extra change. After all, they've invested so much into delivering value. But, they end up getting customers upset with an undisclosed fee, which is a legitimate reason for them never to visit that website again. It also hurts a business's image if the expense differs from what's being advertised.
Beyond the poor business interactions with customers, there's also the lack of adequate funding that results in an e-commerce failure. There's no use denying the importance of proper funding for your venture.
Without money, it's impossible to afford the right tools and hire talent. That's why e-commerce startups need to avoid situations that would take expenditure over profit. Once that happens, you're on the long road to debt and a short-lived enterprise.
9 Tips to Help Your E-Commerce Business
Don't let the previous section bother you if you're planning to get into business with clear directions and guidelines. After all, that's why you're reading this article. You're loaded with hopes of getting advice to start the right way. Luckily, you've come to the right place, and we've made a list;
1. Strong Online Search Visibility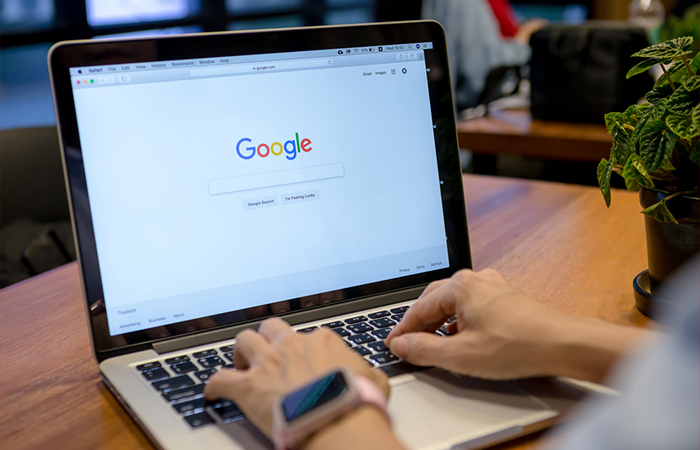 There's no hope of your e-commerce startup getting the business interaction it needs if it's invisible. So you're left with no customers and a pocket full of dreams.
Therefore, having strong search visibility guarantees potential customers come to you. However, It's possible your business isn't what they had in mind, but your content was too captivating to ignore. So, you don't have to buzz the client about your products and services since your content does the heavy lifting to persuade customers.
Also, search engine algorithms place your content above your competitors if it's value-driven and unique. This is the best way to get online visibility and convince customers to shop from your website.
You'll need to do competitor analysis to achieve higher online search visibility. Knowing what your rivals are up to will give you insights into potential business barriers. Thorough competitor analysis also helps you discover the commercial trends customers are adopting. As for tools, Ahrefs, Alexa, and Ubersuggest will give you accurate competitor information.
Another way to help customers locate your website easier is by blogging. It's hard to imagine life without written content to pass information across. Since you're getting into digital marketing, blog posts are an inevitable source to boast about your business.
The astonishing fact about blog posts is that they let you cover various topics in your industry. You can also suggest your products/services as a solution in your blogs when talking about customer problems. This creative marketing strategy will boost website traffic and generate more sales.
Finally, invest in search engine optimization. You can't trick the algorithm into pushing content it doesn't consider worth it value-driven. Instead, with the right SEO practices, you're working strategically to raise Google ranking and reveal your brand to the world.
2. Crispy and Eye-Catching Product Descriptions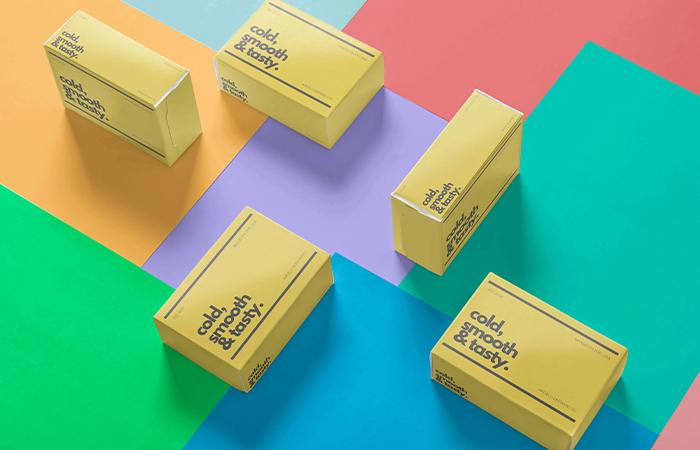 Startups often fail to connect with their customers. They are so focused on turning a profit that they ignore this crucial factor. Also, they fail to align their marketing efforts with the drop in customer attention span, which is just 8 seconds.
Human beings always look for new attractions that excite them. This phenomenon plays out in business more often than you think. That's why 40% of millennial shoppers react to impressive product descriptions.
This makes catchy product descriptions a crucial factor in grabbing customers' attention. Additionally, search engines are more likely to rank your product pages if the descriptions are crisp and SEO-optimized. It's because search engines hate seeing repetitive content, as it's hard to decide which should rank higher. Hence, keeping product descriptions unique can boost each page's value on search engines.
Also, relevant and catchy descriptions let you create a copy that best describes your products' features. With just a few compelling words, you can persuade your customers. Now, that's what you call POWER!
To write a description that's bound to convert, present your product as a solution. You're looking to understand what problems your customers are facing, right?. This problem analysis helps you communicate in your customers' lingo. Also, you should master the art of storytelling to make your product descriptions engaging.
3. Effective Use of Online Marketing Channels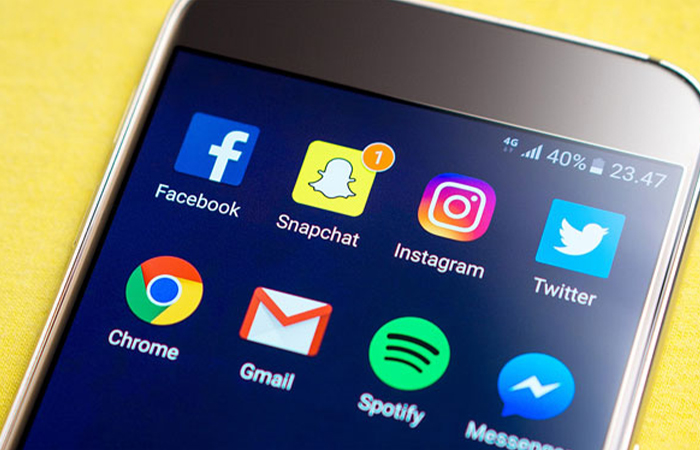 For your e-commerce startup, there's no shortage of marketing routes. This article has already covered two of them; search engine marketing and effective content marketing. Beyond these, there's email marketing, social media marketing, influencer marketing, etc.
Using various marketing channels helps you increase brand awareness, reach new audiences, and drive more sales. That said, some channels are more effective than others. So, it comes down to analyzing your target audience and knowing where they are likely to be found.
For example, email marketing is ideal for building a customer base with regular product updates. It's also a helpful reminder for users who have forgotten to complete a transaction. They could already have the items in their online shopping cart. Giving them a notification push wouldn't hurt.
Influencer marketing is an excellent way to break into your prospect's community. It's a form of advertising that thrives on using celebrities or community members. For example, a brand sends its products to famous influencers, and they then test and give reviews about those items.
This works two ways; 1) it's an impeccable social proof that's too irresistible to ignore 2) it's also a type of word of mouth which still is one of the most preferred types of marketing.
Lastly, affiliate marketing is an effective alternative if influencer marketing is not in your plans. Numbers show that 80% of brands use affiliate marketing to push their products. Content marketing and paid advertising tactics get traffic to your website. It's very effective as you have a solid team that handles the marketing workload.
4. Putting in Adequate Investments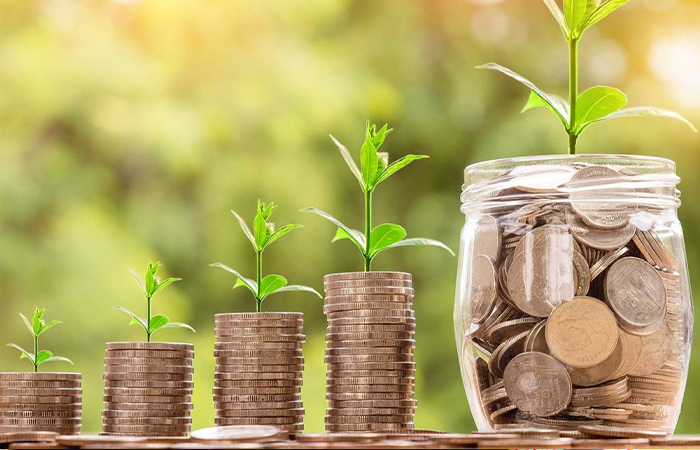 It goes without saying that you have to spend money to make money. So, investing in your business isn't worth worrying about if you play your cards right. But, it all starts with deciding to put money back into the business. This would let you build lasting structures and find new income streams.
When starting an ecommerce business from scratch, investing in a website is a good idea. It indicates that you've come to stay in the online business space. Customers can now visit your store a lot easier and get the products they want. It's also the perfect way to ensure your business prepares for marketing changes. That way, your website keeps you relevant no matter what.
Beyond websites, you can invest in hiring and employee management. Your business will keep expanding and need more human capital to carry out operations. It's a reality most e-commerce bosses don't accept until they've juggled three roles and failed. So, hire competent workers and smoothen, sharing all that stress.
To ensure that your customers are completely satisfied, invest in product development. Creating a unique product for your services improves customer interaction. It's also a valid income channel you can monetize anyhow you wish.
5. Taking Care of Finances Like a Pro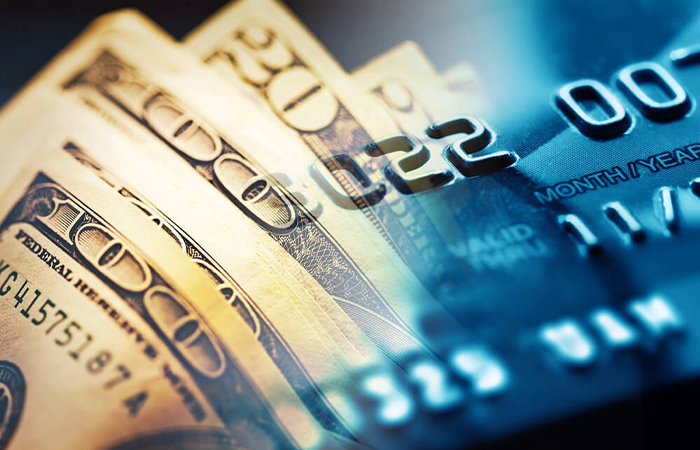 Your business success is strongly connected to the funds at your disposal. This finance is working capital. It's the amount of money available in your business at a particular moment.
Without keeping track, you'll end up using a lot of your budget for inventory purchases. The only way to make back the money is to sell more products. But, the funds might not come in fast, and you're already behind on bills.
One way to take charge of your finances is by accounting for annual costs. Unfortunately, these are expenses you'll always have even if you forget them. Get accounting software to help process your income and expenditure to make things easier.
You also need to be factual with your marketing expenditure. When the money isn't enough, there's no harm in delaying your marketing campaigns. However, spending 5% of your monthly business budget is advisable if marketing is necessary for your business growth.
Consider blogging and social media marketing in tight-budget scenarios since they're cheaper alternatives to traditional marketing. As a result, you can get positive returns on your investment while spending less.
6. Analyze and Understand Your Competitors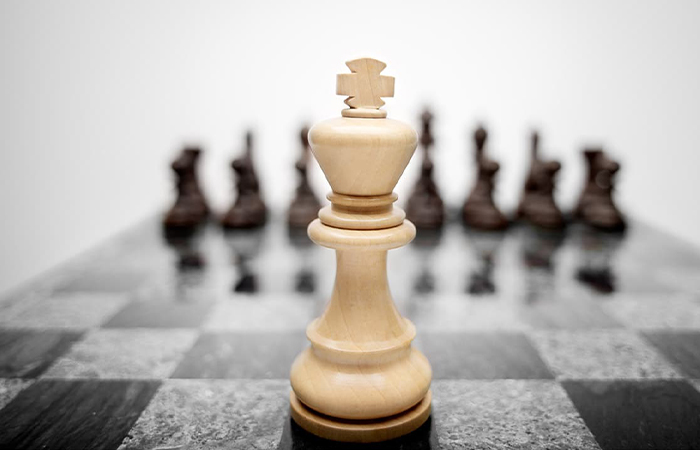 Running an e-commerce startup isn't about focusing on your business. You need to look outward too and understand what the competition is doing. It's the same industry, and they might have similar targets to yours. That's why it's crucial to know what business strategies they have in place.
When launching your analysis, focus on businesses in the same commerce bracket. If you're starting, target companies between 2-5 years. Then, take a look at their website metrics and engagement. The data from bounce rates, traffic sources, and demographics lets you know what improvements they've made over the years.
Social network data is another valuable analysis source. You can create relevant content by knowing which social network customers visit the most. It might result in a client tug of war with competitors, but you've made your findings. You've also figured out upload consistency and follower engagement. Understanding this gives you an advantage over competitors.
7. Quick and Efficient Customer Service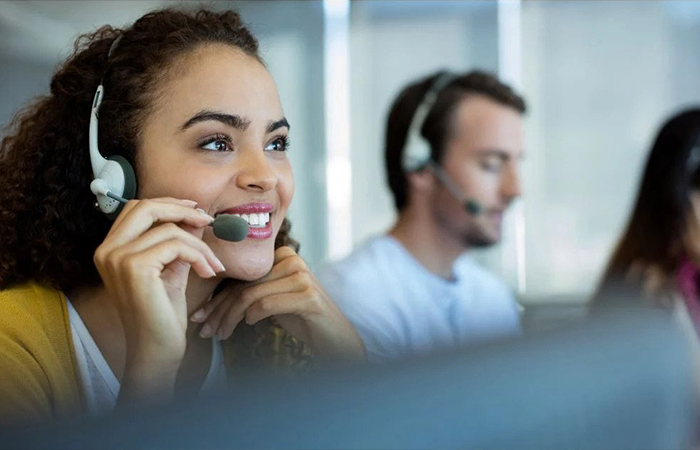 With e-commerce, your customer service isn't for informing clients. Instead, it's your job to provide a framework for your platform. This structure will help shoppers get help by solving critical issues.
For online startups, these problems are the bane of customer interactions. They range from support requests to product and return queries. Add a dose of many channels that need monitoring, and it gets overwhelming.
You don't have to worry about customer service when you're just starting out. Clients are talking to company founders, so they get answers faster. But, that changes when the company grows. You now have a customer service team to handle these discussions. They might not have all the details, so customers remain on a waiting list. In the worst-case scenario, they end up getting dissatisfied with the solutions.
To make things easier, create an FAQ section on your website. This space will contain questions customers have asked in the past. Over time, you can add to the list and provide answers customers didn't know they needed.
8. Having Knowledgeable Resources in Your Team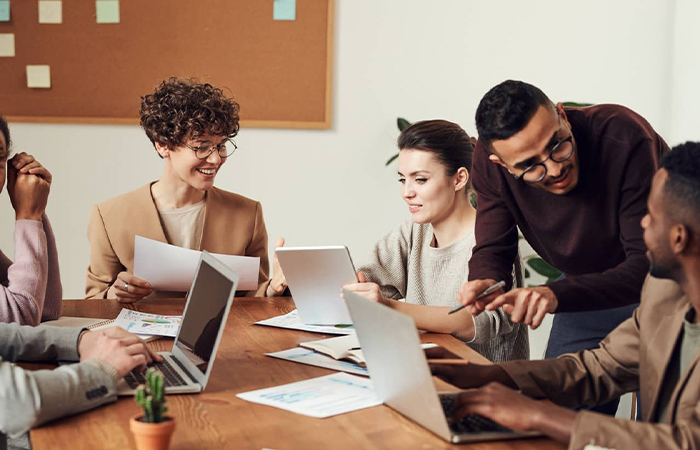 Having knowledgeable resources in your team is the dream of every thriving entrepreneur. They look out for people who share their vision of the business. When we talk about 90% of e-commerce startups that fail, they share a common reason: not having knowledgeable resources in their team.
Moreover, access to the right tools is another crucial factor in e-commerce. Not having the right tools is like going to the war without weapons. Therefore, using top-notch management tools and gathering data for the ideal market launch is recommended. With the right tools, you'll have the relevant information to influence sales with marketing campaigns.
For tools you can use, try Exit Bee. It lets you know the perfect time to target customers with buying intentions. You can also craft location-based campaigns to hit clients where it matters.
9. Don't Scale Up in a Hurry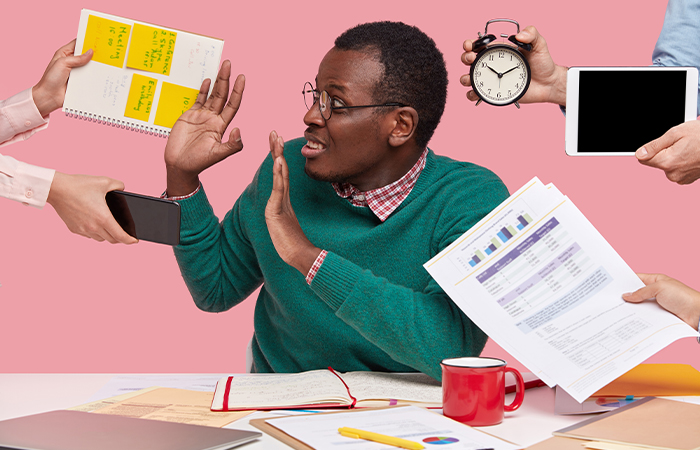 When you get into business, there's always this tendency to feel you're starting late. You've seen the successful websites and customer traffic of your competitors. In a split second, you decide the best way to catch up is by expanding your business. Well, you couldn't be more wrong.
Scaling up your enterprise without a firm structure will disrupt your development process. Over time, you disconnect with your client base and lose any profit potential you had. That's why growing your business at your own pace is important. With consistency and a well-defined business plan, you're bound to smash your goals effectively.
Ready to unleash your e-commerce store? Find out 8 Key Steps in an Ecommerce Website Development Process
You Need an E-Commerce Store, Here's Why!
The online world is vast, and carving out a space for your business is crucial. The easiest way to do this is by setting up an e-commerce store. This lets you handle online business and interact with customers. If that's not convincing, here are some more reasons why an e-commerce store is worth it;
Global Reach is at Your Fingertips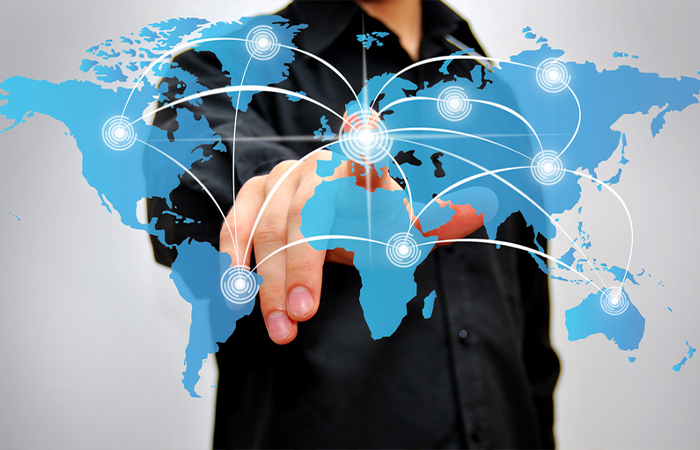 When using a digital space as your place of business, the sky is the limit. The business world is yours to conquer. With your online store, you can interact with customers across borders. It's the ideal way to conduct business without travel expenses popping up. The global reach also lets you set up new business branches worldwide.
To Stay Relevant in the Tech-Savvy World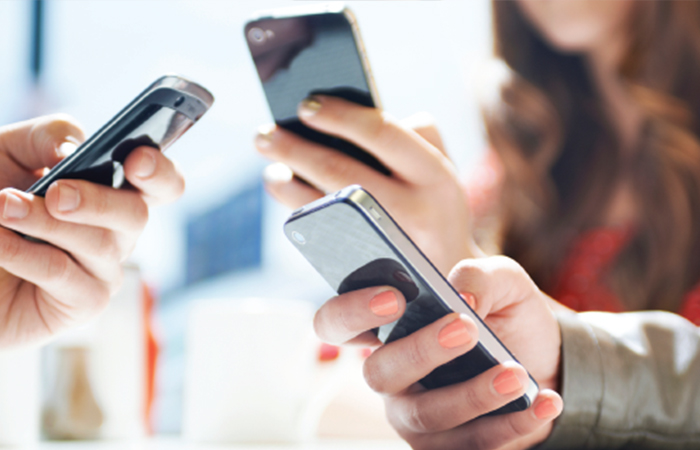 Creating tech tools for sales interactions is a favorite undertaking for software developers. So it's not surprising to see a new tool for solving prolonged customer issues. That said, having an e-commerce store keeps you in the loop. This innovation guarantees you can add features to your platform that align with consumer trends.
To ensure your customers are satisfied, your website should be easy to navigate. Making it too complex will discourage them. They won't bother spending extra minutes no matter how beautiful it is.
So, focus on aesthetics, but don't forget about simplicity; customers want solutions, not an adventure.
Because Your Customers are Online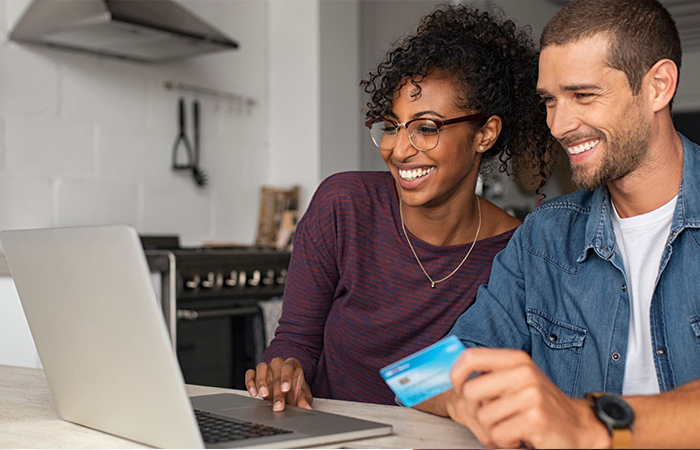 According to Statista, online retail sales surpassed $4.2 trillion globally. This figure indicates that customers have gone beyond brick and mortar establishments. Instead, they've found solace in getting products and services online. However, this sales channel limits how far they need to go before getting what they need.
With an e-commerce store, it's easier to build a viable client base. If your products and services are top-notch, they're bound to attract customers' eyeballs. In truth, this reduces how much you actually have to spend on marketing. Customers spread the good news at no cost since your product/service speaks for itself.
A Plethora of Marketing Channels at your Hand
There's a lot to choose from with marketing options, including social networks, influencers, and search engines. This presence of selections shouldn't confuse you about what to choose for your business. Instead, go back to tip no.3 earlier in this article to analyze your target audience and the platforms they mostly use.
Offering Personalized Shopping Experiences is Possible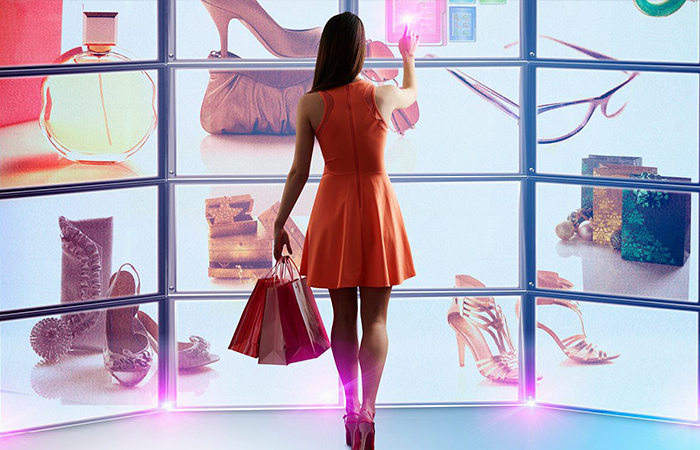 For every shopper that visits your platform, needs and wants are different. Some are looking for a new product while others need just the information. Whatever their intentions, you must make each one feel special. Give them an experience that's unique and memorable.
If you're not sure how to start, add a sign-up section. You can get their names and set up a welcome message feature. It's bound to make them feel good and return to your platform. It is a winning formula in itself, as you can now sell emotional value.
Also read How to Find High Demand Products to Sell on Your E-Commerce Store
Final Thoughts
An ecommerce startup is undoubtedly a brilliant idea. It gives you access to the online space where everything is up for grabs. However, don't consider it a shooting range and smash everything; instead, keep the above 9 tips in mind to help your e-commerce business succeed.
Moreover, to solidify your e-commerce startup, consult with business experts on how to make your outing worthwhile. At TechNerds, we have propelled more than 500 startups to enormous e-commerce success. Take a look at our diversified portfolio of clients coming from every background.


It takes a 10-minute Discovery Call to take your e-commerce startup to the next level.
That said, you'll need to merge optimism with a healthy dose of reality. Your hopes and dreams can only take you so far without a clear plan. With this article, you're bound to make it the rest of the way and hit your marketing stride.