"There has to be some truth to search engine optimization." This statement has been the driving force for brands investing in SEO. In time, they've tried customer trends and content styles to stay in the algorithm's good graces. This strategy intends to gain more brand visibility and customers on search engines. Safe to say, it's paid off with a 14.6% close rate for leads gotten through SEO. Seeing the income potential, hiring an SEO company was a no-brainer.
Gone are the days when outsourcing SEO was a privilege for companies. Outsourcing your company's SEO fronts is your best bet if you don't possess enough knowledge on the subject. Moreover, having a reliable and expert SEO agency can help you achieve your goals efficiently.
However, you'd have to handle SEO duties if hiring isn't within your budget. Some individuals would say it's not all bad, and it's all a waiting game. There might be some truth, with only 6% of web pages entering the top 10 searches in their first year. Does this mean you're better off being patient and doing it yourself?
That's what you're about to find out. This piece will look at SEO from both a personal and agency perspective. In the end, you'll have your answer.
What Makes SEO So Important for Your Business?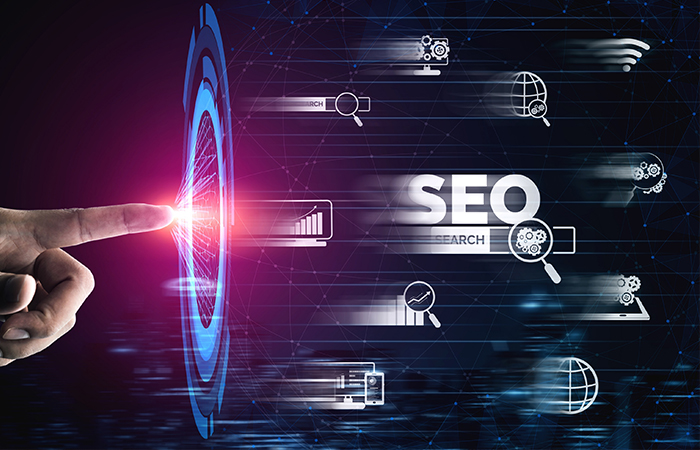 Here's a thing you must have heard: Google's algorithm is ruthless and dynamic. The search engine makes system changes 500-600 times a year. So if you had a strategy before it switches things up, you're dead in the water.
Your best bet to stay in the game is investing in SEO. It's your way of letting the algorithm know, "Hey! What I'm offering is worth it." As a result, marketers now use SEO, with 70% saying it generates better sales than PPC advertising.
An essential part of SEO is to optimize a website's content for better readability and value. But before that, there comes keyword research that aims to address users' problems. After all, why would you create content that has no public interest?
Creating content with SEO in mind is a strategy that ensures your intended content gets the attention it deserves. It also positively impacts your website's search visibility. Sometimes, you'll see SEO effects the moment search engines have begun to crawl your content and index it. However, this occurrence isn't something to jump about since SEO results can take months to truly show the real picture.
When done the right way though, SEO gives you that visibility edge over the competition. One key thing to remember is that, you shouldn't depend on SEO alone. It is a part of your overall digital marketing strategy, not the overall digital marketing strategy itself. Measures like posting on various social media platforms, and email marketing among others must also be done to supplement your Search Engine Optimization efforts.
However, If you do SEO the right way, you're bound to rank higher on important keywords and phrases. And if you make it to the top on even 10 high-volume keywords, you can give a big boost to your website's traffic. After all, the result of your SEO practices is to get more visitors to your website and that is exactly what SEO gets you.
Ultimately, the better your SEO, the more traffic you get. More traffic means greater chances of attracting leads and thus a higher chance of turning it into better ROI.
Some Quick SEO Benefits for Your Business
Suppose you need more reasons to get into SEO then look no further than purchasing habits. In June 2021, Statista recorded that 60% of people researched a brand before making a purchase. This level of curiosity is a sales advantage in waiting. With expert SEO professionals, you can put up information to convince potential customers.
Moreover, SEO has become a problem-solver for your customers. When they search for solutions to their problems, you'll appear on top of search results as a result of optimization. Your URL positioning will positively impact your business. That's because once you make it to the top 3 of any SERP, you can attract 75% more traffic than the below-ranking URLs.
Another interesting fact is that 67% of B2B buyers start purchasing with broad searches. This method would need them to look their problems up. As expected, most solutions would come from company products and services. You can position your website or business pages with loads of customer solutions.
6 Questions to Ask Before Hiring an SEO Company
First off, congratulations on having the funding to outsource your optimization work. It doesn't come cheap. An average SEO plan costs $2819 a month (in most places). That figure might make you question whether SEO is even worth it. But before you dismiss SEO as being too expensive, TechNerds has a way out for you.
We're an agency that believes every business has a right to a strong digital presence. We know most agencies charge exorbitant fees and deliver poor results. The good news is, we're here to change that. In fact, Our SEO plans are some of the most affordable in the USA!
All it takes is a 10-minute discovery call to propel your business to new organic heights! Whoever you choose to work with though, here's a list of questions you must know the answer to before contacting an SEO agency.
Find out: 9 Mind-Blowing SEO Benefits for Your Business
1. What Other Marketing Strategies Does the SEO Company Use?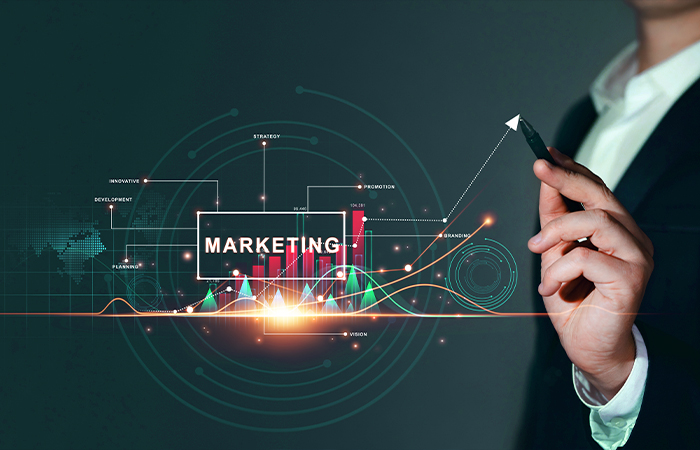 In your business journey, you've no doubt tried many marketing strategies. It could have been a social media campaign or influencer marketing for product promotion. Whatever it is, you'll need to assess a company's strategy compatibility before you onboard with them.
Having discussed this point earlier, SEO alone can't turn fortunes for your business. If it does, it will take you a long time to be patient. However, combining your SEO strategy with a holistic digital marketing approach can push results in no time.
For example, when hiring an SEO company, ask if they follow wholesome digital marketing or rely on old SEO methods, i.e., getting backlinks and publishing guest posts.
2. Do I Have Enough Budget to Hire an SEO Company?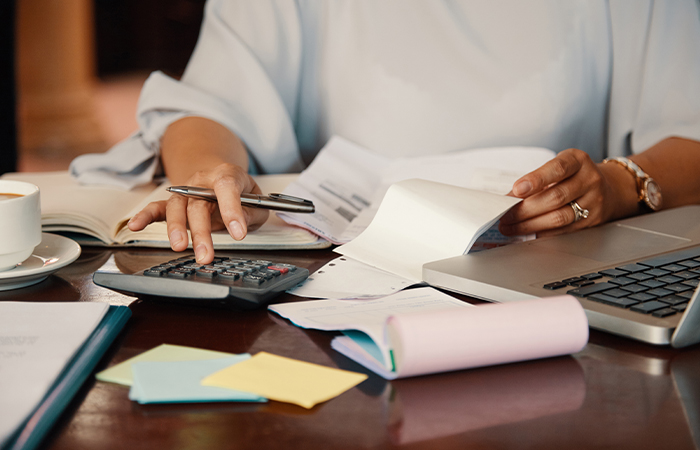 Cutting corners is never a good idea when it comes to marketing. In the long run, you're bound to pay for it with non-ranking irrelevant content. It also wouldn't make much difference if the content strategy changes. The base optimization is already faulty.
This is where SEO companies come in. But, unfortunately, they don't come cheap, and you might not have extra funds. According to data from Ahrefs, 54.3% of SEO agencies charge over $100/hour. This is a steep increase from 15% of freelancers and 33% of consultants.
However, you need to hire an experienced agency despite the fact it brings new expenses. This is because SEO is your only life savior in the digital space where many businesses like yours already exist.
We have put together a rate list to help you get a better idea of the costs of hiring an SEO company.
The hourly rate for agencies with less than two years of experience is $79.37. Agencies with 2-4 years of experience charge $110.69, while those operating for 5-10 years charge $118.85. That number keeps rising as agencies beyond ten years bill $142.50/hour.
(Note: These are estimates of what we have found during research. Actual rates may vary from company to company.)
The figures look small from an hourly perspective. But, look at weeks and months. It's the best way to know if you have the financial capacity to hire SEO services.
3. What is it that I'm Trying to Achieve With SEO?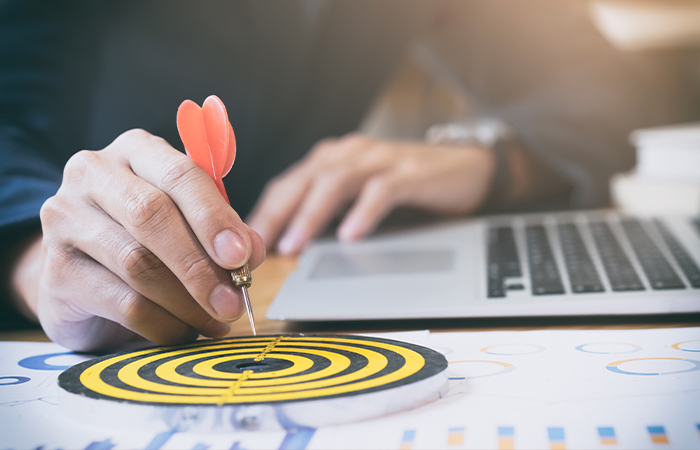 There are many reasons to start using SEO for your business operations. First, you're trying to get a more relevant audience to find you on Google. Moreover, you want to educate those who land on your website to convert them into paying customers.
The point here is that your intentions for hiring the SEO company need to be spelled out before the first sit down. Then, it makes it easier to decide on other fine details with the agency. This includes contract duration, target audience, performance tracking on Google analytics, etc.
Also, your goals for optimization would determine your involvement level. This collaboration is crucial to the effectiveness of your SEO work. It would help to divide tasks between your organization and the SEO agency. For starters, you can handle content creation and let the SEO team deal with website analytics.
4. How Long Am I Planning To Invest in SEO Strategies?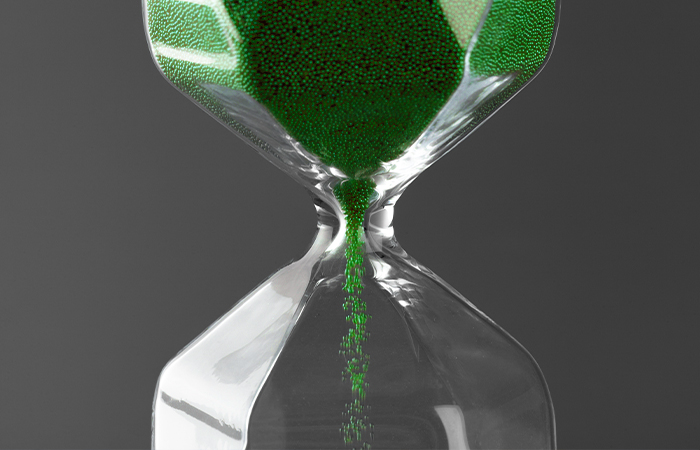 SEO is a game of patience. It's the ultimate test of sticking to a strategy and hoping you're doing the right thing. This nerve-wracking situation is due to a thorough analysis process. First, it has to review many websites and rank them based on available content.
Working with a mindset of quick SEO results will only make you switch strategies. Furthermore, this constant transition would leave the algorithm confused, and it will not be able to index your content for rank-ability. In turn, your website won't be analyzed fast enough, and the cycle begins again.
That said, it's important to be practical and patient. Your timeline for investment is down to many factors. Beyond lack of patience, algorithm changes and industry switching influence strategy execution. These factors would also determine the necessity of an SEO agency.
5. Should I Go for In-House SEO Resources?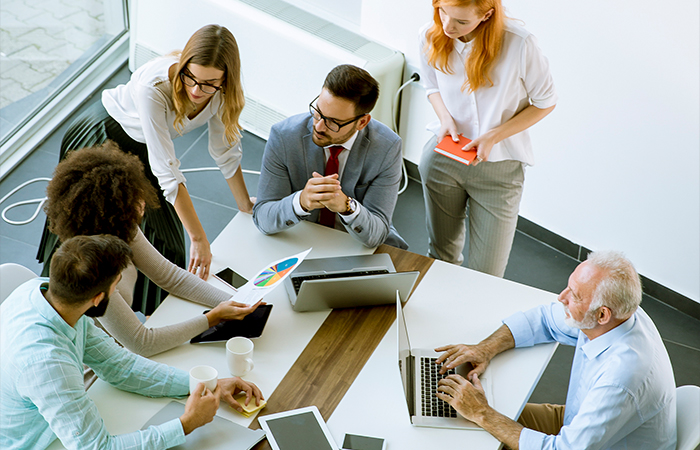 The number 1 reason to hire an SEO agency is due to their expertise and resources. The 2nd reason is giving the job to an expert rather than spending important time learning SEO yourself. The 3rd reason is the enormous cost of hiring a complete in-house SEO team vs outsourcing it.
Let's say you do decide to do SEO in-house. As a business owner, you'll automatically be less involved in the process due to managing other aspects of your business. Moreover, how will you gauge if your SEO efforts are bearing fruit or not? You'll have to accept whatever information and insights your team is giving you if you lack proper knowledge.
Additionally, you'll have to purchase expensive SEO tools like Ahrefs, Moz SEO, and other software which would only raise your monthly SEO costs. And even if you do manage to buy the tools, it's important to ask yourself. 'Do I possess enough knowledge of using them if I do it myself?'
The fact is, It would be a hassle to choose the right tools without an expert opinion. It would be tough to call the shots without an expert. And hiring a full-blown in-house team would be costly. Considering the hassle of handling SEO yourself and the complexity of managing an in-house team, the answer to this question is a no-brainer. In short: Outsource.
6. What Is My Competitor's Approach to SEO Marketing?
While focusing on boosting your SEO efforts, be sure to analyze what your competitors are doing. They may have the answer you've been looking for. Granted, the strategies may vary depending on the industry. However, that doesn't change the fact that your competitor may be deploying solid SEO principles to learn from.
You should also know the favorite keywords of your competitors. After all, you're not the only brand looking to rank higher on a particular keyword. The difference is that your competitors might already have a head start. That said, the situation isn't all bad. They've done most of the work for you by finding what works and what doesn't.
All that's left is to use a tool like BuzzSumo to examine the highest-performing websites. Having this information on hand makes the agency's work a lot easier.
You might also be interested in: How to Choose a Result-Oriented SEO Company in 2022
Should You Do SEO Yourself? 3 Things To Consider
Because you may lack the finances to hire an SEO company, doesn't mean it's hopeless. With access to the right information, you CAN handle optimization yourself. This access will get you desired results. That said, it's best not to dive into the deep end without considering the depth.
Here are three queries to resolve before digging into SEO;
1. Will An In-House Team Meet Your Long-Term Goals?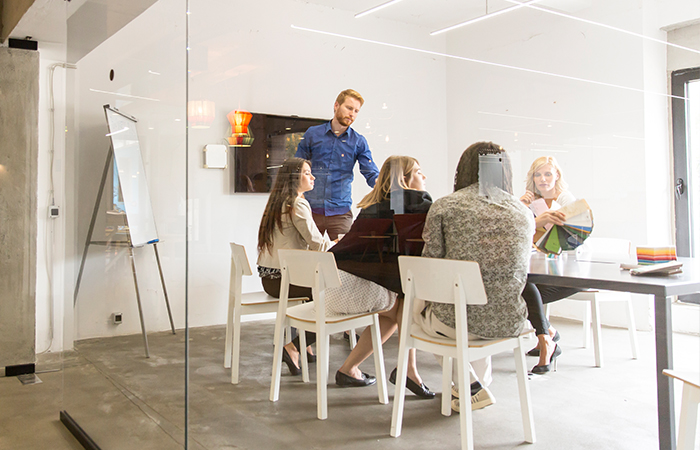 Choosing to not hire an SEO agency will be a brave move for your company. Your confidence may stem from online research. Perhaps a confident employee may have convinced you in going for an in-house SEO team. The fact is if you do go down that road, be prepared to shell out even more resources than the cost of outsourcing.
And if you're a solopreneur, with no extra staff on hand- the work of learning technical SEO strategies will fall on you completely. This undertaking will be time-consuming and complex when combined with the daily hassle of running a business.
Another factor is that you might not have the resources to implement the strategies. Content creation duties will get more stressful as you start ranking higher. To stay in the top ranks, you'll need to exert more time and energy to stay relevant to search engines and keep your content updated. Soon, you'd end up overwhelmed by tasks you just learned to handle.
2. Do You Have Access to the Right Technology?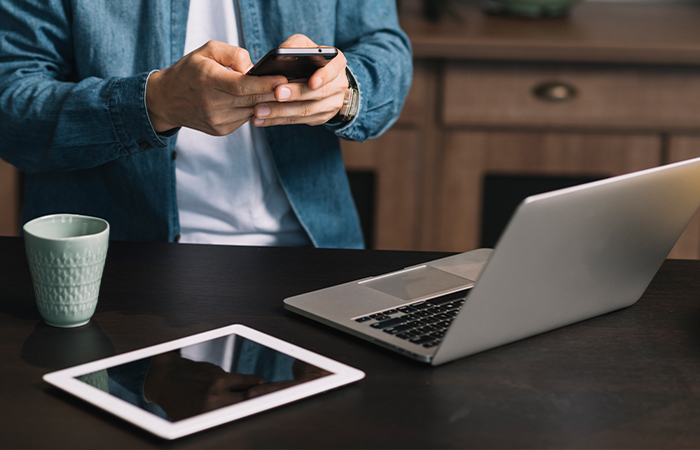 SEO strategies keep evolving to stay on track with various industry and search engine changes. The process would need you to be proactive and a trend-spotter. It can get tedious, so you'd need the right technology to manage the workload.
Choosing the right tools to get the work done isn't easy. Asides from the keyword explorer, you'd need software like Semrush, Ahrefs, and Google Trends. Analytical features of this software don't come cheap, and the data is difficult to read.
Also, sifting through massive volumes of data doesn't guarantee you'd find the right one. You could end up with raw data without connection to your intended SEO strategy.
Without access to the right technology, you'd end up missing critical SEO updates. This gap in your process will make you miss opportunities to attract search engine traffic. You also won't be able to improve rankings if you don't have access to the right tools.
3. Do You Have Time to Plan, Strategize, and Execute SEO Strategies In-House?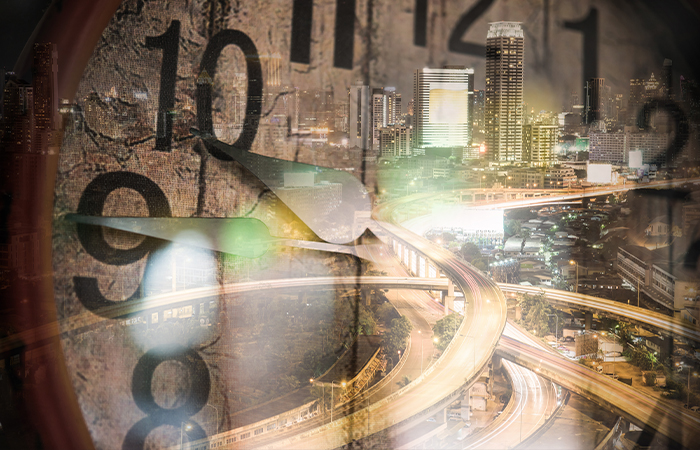 The product and service market gets regulations on customer behavior. You can usually capitalize on this situation to get new customers. However, this would mean that your SEO strategies would be put on hold while you attend to clients.
With your consistent business growth, you'll have less time to plan SEO strategies. The influx of business engagement may not reveal the lack of SEO. However, it doesn't change the fact there's an optimization gap.
The Verdict
Honestly, it's difficult to decide which SEO option to go with. Both options have perks and issues which you can't keep away from. That said, you're a lot safer hiring an SEO company like TechNerds. We offer some of the most affordable search engine optimization rates in the whole of USA and we've gotten proven results for our clients.
We offer a dedicated team of SEO experts to handle your entire optimization process. Furthermore, we take the stress out of your search engine optimization so that you can focus on your core business front – that is managing it better. Schedule a 10-minute discovery call with us to jack up your business rankings.
Final Thoughts
Search engine optimization is a must for your business to stay on top. It's a crucial way to win over search engines and increase your visibility. You could choose to go it alone or outsource the work for your SEO practice.
Make sure you've supplied answers to the questions in this article. After all, these are business questions you should've asked all along.