With the advent of different tools, software, and technologies, starting your online business has become easier than ever before. Now you can reach new markets and gain a wider audience reach by simply creating an ecommerce website. All you need is a comprehensive ecommerce website development process to begin
An E-commerce store can boost the visibility of your brick-and-mortar shop worldwide and provide an excellent customer experience.
It's interesting to know that ecommerce sales are expected to reach 22% of global retail sales by the end of 2023. It clearly shows that online shopping is on the rise. There's never a better time to start your ecommerce business that can drive more sales and increase your bottom line.
Ecommerce web development sounds easier said than done. Many people believe that developing an ecommerce site is the least time-consuming process; however, that is not entirely true. A solid understanding of the ecommerce web design and development process, content strategy, and branding can help you start your own business.
Creating an e-commerce site is a smart move that comes with many benefits. Let's explore how an ecommerce website helps you achieve your sales goals.
8 Important Steps in an Ecommerce Website Development
When it comes to starting your own ecommerce site, it's essential to build a deeper understanding of the development process to set up your online shop easily.
Here are 8 steps that will help you come up with a successful e-commerce store.
1. Find a Product to Sell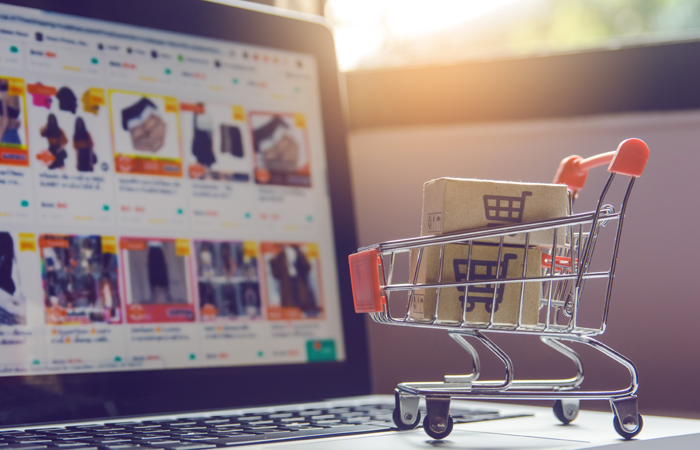 Okay, it's one of the most critical steps in ecommerce website development that can help you set up a successful store. Whether you want to sell smartwatches, leather iPad cases, electronic items, or clothing items, finding your niche is the key to launching a successful ecommerce business.
Coming up with a trendy and profitable product idea, especially when the competition is fierce. Researching the type of products can help you serve your customers and make your online store convenient for shoppers.
You can choose products that can solve the pain points of your potential customers, products you are passionate about, or products with branding potential. Knowing your target audience will help you generate better product ideas.
2. Research and Create a Business Map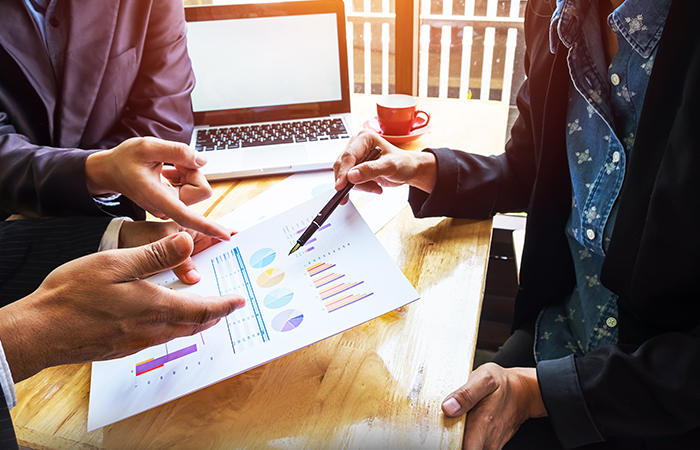 Once you find a great product idea for your ecommerce store, now it's the right time to create a business plan to fulfill your goals. Having a predefined business plan helps companies maintain focus on already defined goals. Additionally, an ecommerce business plan acts as a roadmap that helps you take your business in the right direction.
Your business map should include a growth plan, resources required, projected timelines, financial goals, and marketing strategies. It also includes expenses, marketing tools, advertising channels, and other important details.
Remember! Your business plan is a framework for your company, so it should be well-researched and well-crafted.
3. Find an E-commerce Development Platform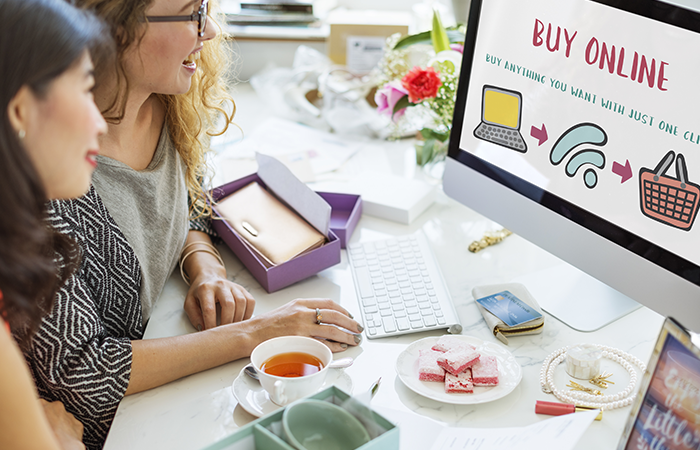 After creating an ecommerce business plan, now it's the right time to find the ecommerce platform. First, choose the scalable platform that can easily manage your ecommerce website, marketing, sales, and business operations.
There are three main types of ecommerce platforms packed with powerful features and diverse functionalities. Each is designed for different businesses, enabling them to centralize their operations.
Open-Source Platforms
Open Source platforms offer the source codes accessible to everyone. It's free to install and easy to customize. If you have advanced coding knowledge, it's the best choice for your ecommerce website, requires a manual implementation to modify different aspects of the code. It's essential to maintain security for open source ecommerce platforms as security breaches are common issues.
SaaS Platform
Software as a Service (SaaS) is an ecommerce platform that makes it easier to run an online store. Unlike open-source platforms, product updates, security, hosting, and other tasks are managed by the SaaS provider. It's a deployment model that offers robust protection, easy infrastructure installation, and reduces maintenance costs.
Headless Commerce
Headless commerce is an ecommerce platform that manages, stores, and delivers content without a frontend delivery layer. The platform gives ecommerce business owners plenty of creative control over their stores.
4. Purchase a Hosting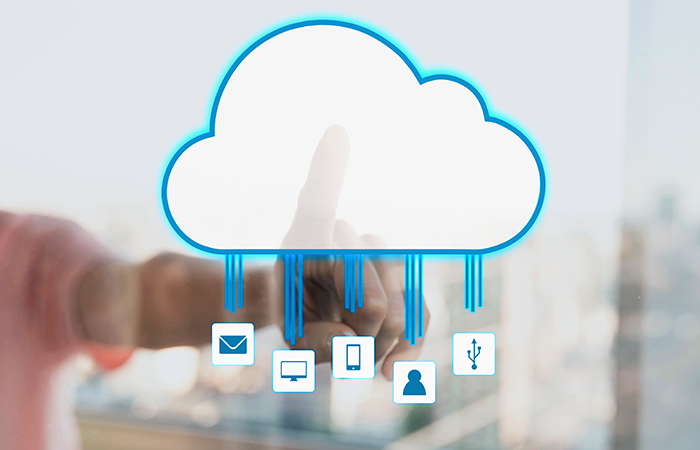 Purchasing an ecommerce web hosting is vital to store your website data. Make sure to do your research before choosing an ecommerce host and understand all your options.
Here are a few ecommerce hosting options to consider:
SaaS Hosting
It's a type of cloud hosting that uses third-party software and is easily accessible via the internet. A SaaS host deals with all the IT issues and manages applications, data, runtime, servers, storage, and networking-related issues.
Cloud Hosting
Cloud hosting is a preferred option for startups as it can quickly deal with site issues, allowing you to add or remove resources as per your requirements. Additionally, it's a scalable and affordable option for ecommerce websites.
Self-Hosting or On-Premise Hosting
You can host your ecommerce website by yourself; all you need is your own physical server. Many established companies prefer to go with this option. However, it's not a sensible hosting option for startups and small businesses.
Shared Hosting
Shared hosting is a suitable option for startups and entrepreneurs who want to launch their online stores. It's an affordable option for your website, but the server space is shared with other websites which may slow down your site's speed.
Virtual Private Server
Virtual Private Server (VPS) shares a machine with other websites, but all resources are isolated.
Dedicated Hosting
Dedicated hosting is the type of ecommerce hosting that gives you a personal physical server, which is solely dedicated to your website.
5. Choose E-Commerce Builders to Build Your Store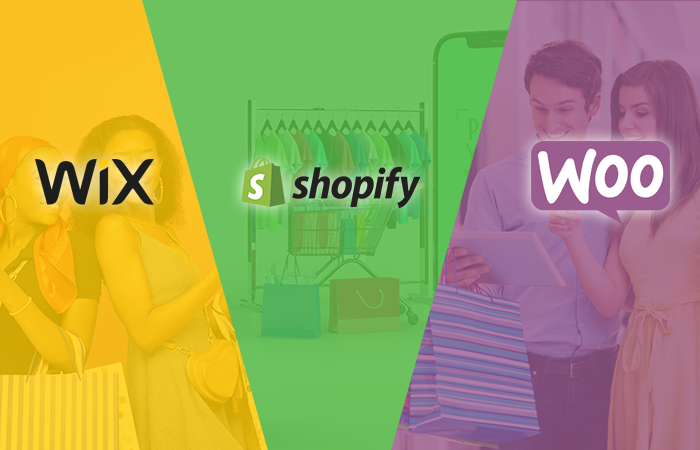 Fortunately, there are many ecommerce website builders available that you can choose for your online store. They are packed with many advanced options and add-ons, helping you improve your ecommerce website's performance.
You can hire a professional web design agency to get your e-commerce website designed and launch a highly functional and feature-packed online store.
Here are some popular ecommerce website builders that you can choose for your online store:
WooCommerce
Shopify
BigCommerce
Magento
Wix
Weebly
Squarespace
Zyro
3DCart
Volusion
Big Cartel
Square Online Store
X-Cart
6. Set up Payment Methods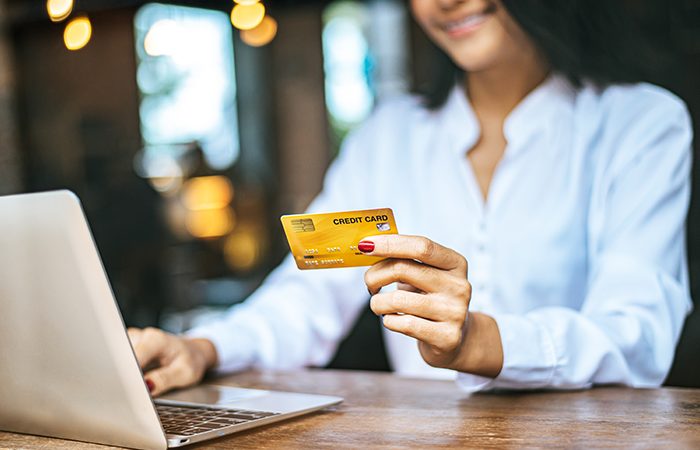 A safe payment gateway integration is critical to running a fully functional ecommerce store. Fortunately, different payment options are available, such as mobile payments, UPI, mobile wallets, etc. The key is to choose the methods that perfectly suit the nature of your business and fulfill your customers' needs.
Here are some common types of payment methods for your ecommerce store.
PayPal
Stripe
Credit/Debit card payments
E-wallets
Online bank transfers
COD (Cash on Delivery)
Mobile payment
7. Market Your Ecommerce Website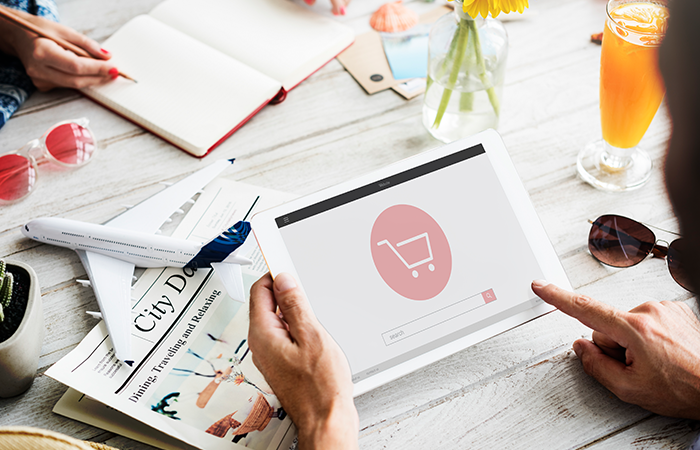 In this highly competitive online business environment, you need to put your best effort into getting your online store in front of your target audience.
Following some effective digital marketing techniques is a worthwhile strategy to increase its online visibility.
Invest in Content Marketing
It's no surprise that content marketing is vital for getting a higher ranking on search engines, building credibility, and attracting relevant audiences to your website. To build an engaged audience, you need to create blog posts, long-form content, exciting videos, podcasts, and visual content.
Social Media Marketing
It is an effective way to increase brand awareness, create user engagement and grow your brand. Instagram, Facebook, Twitter, YouTube, and Pinterest are the best channels to promote your ecommerce store.
SEO (Search Engine Optimization)
Optimizing your website for search engines is important to increase the website's credibility and rankings in the SERPs. By performing in-depth keyword research, incorporating the right keywords into the website, link building, and content marketing are a few most important strategies to improve your SEO rankings.
Influencer Marketing
Influencer marketing is another important strategy that can work great for your ecommerce website and increase its reach. Identifying industry influencers and collaborating with them is the key to promoting your ecommerce products.
Influencers have a huge and engaged following; your brand will gain more exposure and trust when they promote your products.
Email Marketing
Email marketing is undoubtedly an amazing way to convince visitors to click on your website and build meaningful relationships. You can keep your customers informed about your discounts, deals, company news, and anything related to your brand. You can get customers to come back to your website and grow your ecommerce brand through email marketing.
Paid Advertising
Paid advertising is a proven way to drive traffic to your website and convert leads into paying customers. Additionally, you can run paid marketing campaigns on various social media platforms, such as Facebook, Instagram, Twitter, and Pinterest.
8. Launch Your Online Store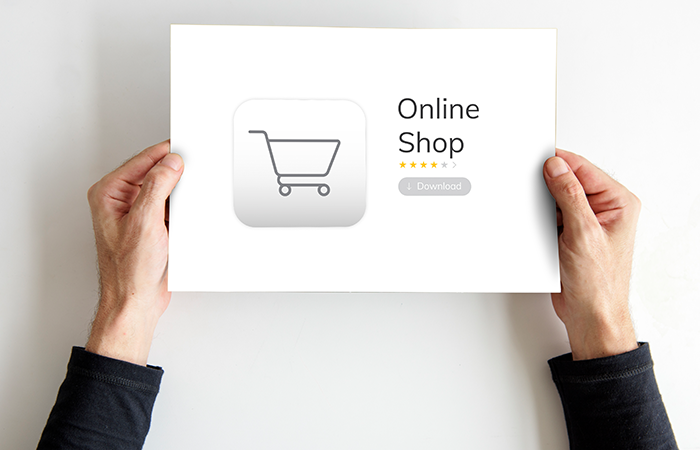 When your ecommerce website is ready, it's time to launch. Make sure your website looks good on every screen size, device, and browser. Perform a detailed test to ensure your site is set in terms of design, navigation, performance, and navigation. Before you launch your ecommerce website, make sure every button, link, and form is functional.
Why Create an Ecommerce Store?
It's no secret that creating an ecommerce store is a profitable option that has helped hundreds of thousands of businesses grow successfully and earn more profit. The trend of buying and selling online products is all the rage, and now is the perfect time to take advantage of this trend.
From allowing you to reach a global audience to creating a solid brand and earning more revenue, there is a long list of benefits of creating an ecommerce website.
Let's take a look at some of the key benefits of having an online store.
1. New Market Opportunities
Creating an ecommerce website allows business owners to reach a wider audience and reach new markets. With an ecommerce website, startups and small businesses get an excellent opportunity to reach a global audience that is impossible with a brick-and-mortar store. Additionally, your online store provides a new channel through which you can promote your products and services to your potential customers.
2. Offer Unique Shopping Experiences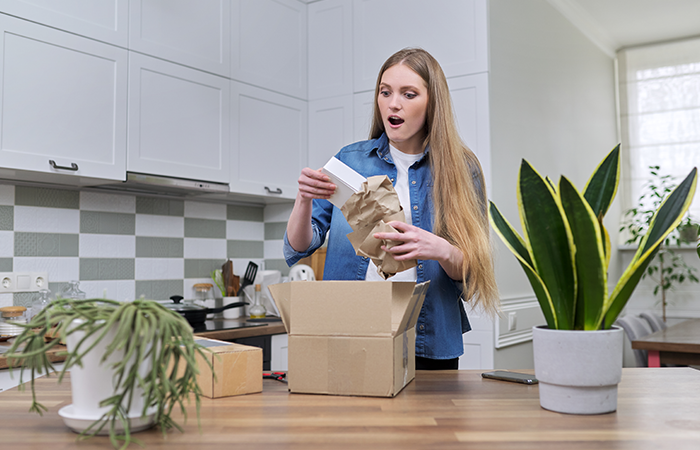 With an online store, you can create an exceptional shopping experience for your digital audience, which helps you improve customer loyalty and retention. For instance, once a shopper lands on your website, you can offer a welcoming and informational pre-purchase experience to convince them to make the purchase decision.
Moreover, you can show product specs, pricing, and other details via product videos to help prospects make a well-informed purchase decision. Furthermore, you can personalize the customer experience by providing tailored product recommendations and delivering targeted content to individual customers based on their needs.
3. Build a Stronger Brand
Building an ecommerce website enables startups and small businesses to develop their brand. People purchase products when they trust your brand and emotionally connect with your business. By fulfilling your customers' needs, sharing your story, and creating a strong relationship with them, you can build a powerful and engaging brand.
4. Add an Extra Revenue Stream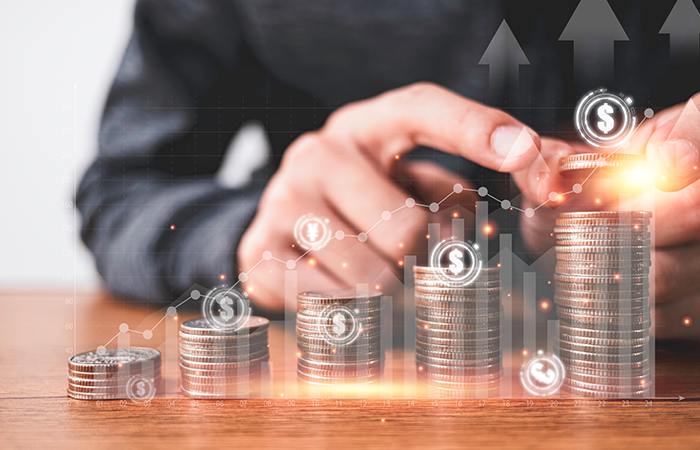 For aspiring entrepreneurs, earning a continuous revenue stream is challenging. Thanks to the rise in ecommerce, it's now possible for entrepreneurs to earn extra cash and reach their financial goals.
Your online ecommerce website acts as a digital storefront that can promote your products throughout the customer journey. Additionally, you can promote your products through multiple marketing channels and platforms, eventually increasing your revenue.
According to Shopify, marketing your products on multiple channels can increase the revenue by up to $190%. It clearly shows that ecommerce website owners have a great potential to earn more revenue through organic search, social media, paid advertising, and other channels.
Tips for Starting an E-commerce Store
1. Know Your Target Audience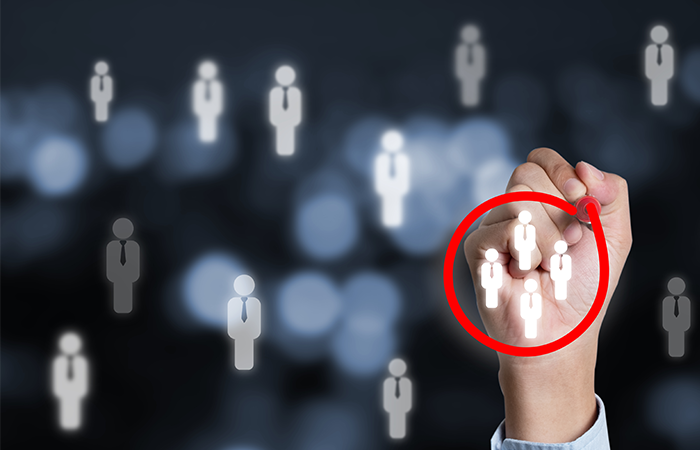 Suppose you want to run a successful ecommerce business. In that case, it's essential to know your audience and details about your potential customers, such as their age group, income range, preferences, dislikes, pain points, etc.
Understanding your potential customers will help you create a personalized user experience, the killer user interface design, visuals, and content. Furthermore, knowing the tastes and needs of your audience will help you make important changes in your ecommerce website development process.
2. Sell on Demand Products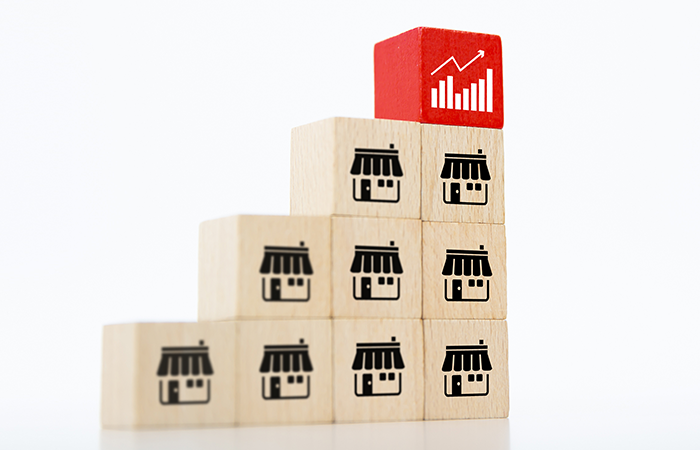 You can make your online store a big hit if you choose high-demand products that your target audience wants to purchase. Performing product research will help you find popular products to sell.
Therefore, pay attention to your target audience and market trends. Selling products that your potential customers will need in the near future is also a great idea to grow your ecommerce store.
3. Market Your Store Like A Pro
Promoting your online store is important to drive traffic to your website, drive more leads and generate more sales. There are many ways to increase your ecommerce website traffic and attract more customers.
Increase your digital engagement
Run social media contests
Create a strong email marketing strategy
Create engaging, educational content
Invest in Google Ads
Social media advertising
Actively participate in online discussions
4. Do Collaborations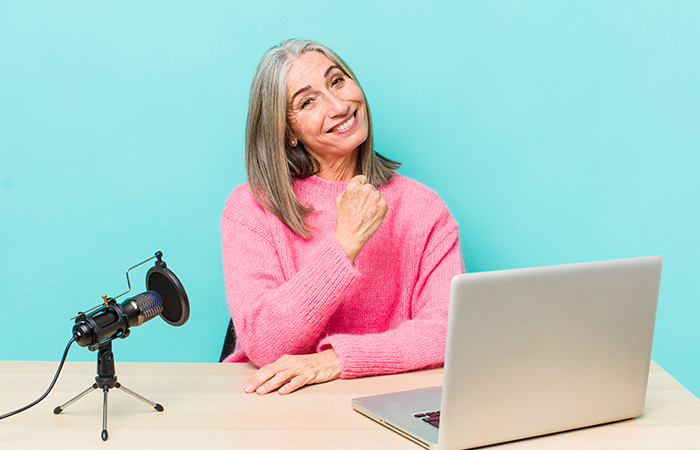 Working with influencers can help you promote your product to a broader and more engaged audience. Influencers have great authority, and sharing your products will help you increase organic reach. Additionally, collaborating with influencers can help you generate interest in your potential customers and make your brand more trustworthy.
How Much Does It Cost to Develop an Ecommerce Store?
Entrepreneurs often ask how much it costs to create an e-commerce site? Calculating the cost of an ecommerce store is crucial before you start your online business. The ecommerce website cost isn't fixed; it depends on many factors. The cost of developing an ecommerce store is the sum of the following expenses:
Design cost
Development cost
Domain registration cost
Hosting cost
Add-ons cost
Ecommerce platform cost
Payment processing cost
Additional services cost
Cost of hiring an ecommerce website design agency
Are You Ready to Develop Your E-Commerce Store?
Creating an ecommerce website is a great initiative that can open new growth opportunities for your business and earn more profit. Hopefully, this guide will make the ecommerce website development process easier and smoother.
Moreover, it is best to hire an ecommerce solutions expert who is experienced in developing e-commerce websites and has an impeccable market reputation.
At TechNerds, we provide top-notch ecommerce website development services that take all the stress out of developing a market-hit ecommerce site. Our expert ecommerce web development team works directly with you to understand and implement your ecommerce project.
With a solid ecommerce website development strategy, you can quickly come up with a feature-rich and high-performing ecommerce website that can lead your business towards success.
All it takes is a 15-minute Discovery Call to discuss your pain points.

We're here to guide you through everything you need to kick off and market your e-commerce store. With a solid ecommerce website development process, You can quickly create a feature-rich and high-performing ecommerce website that can help your business grow.