Let's face it. How many times have we all heard the phrase, "content is king"? But how many times have you crafted content only to see it make no impact? More times than one can imagine! It's because you miss out on engaging content engagement strategies.
But does your failure to craft the right content mean we start doubting the power of content? Nope. We need to understand that not EVERY piece of content will make an impact. Only the RIGHT content will. And the right content can only be made with proper strategies in place.
In this blog, we'll go over 9 of the best content engagement strategies you can use to boost your business today. We'll be covering:
What Content Engagement is.
Why Content Engagement Strategies are essential for your business.
9 of the best Content Engagement Strategies.
What is Customer Engagement in Content Marketing?
The Content Engagement Metrics you should look out for.
What Is Content Engagement?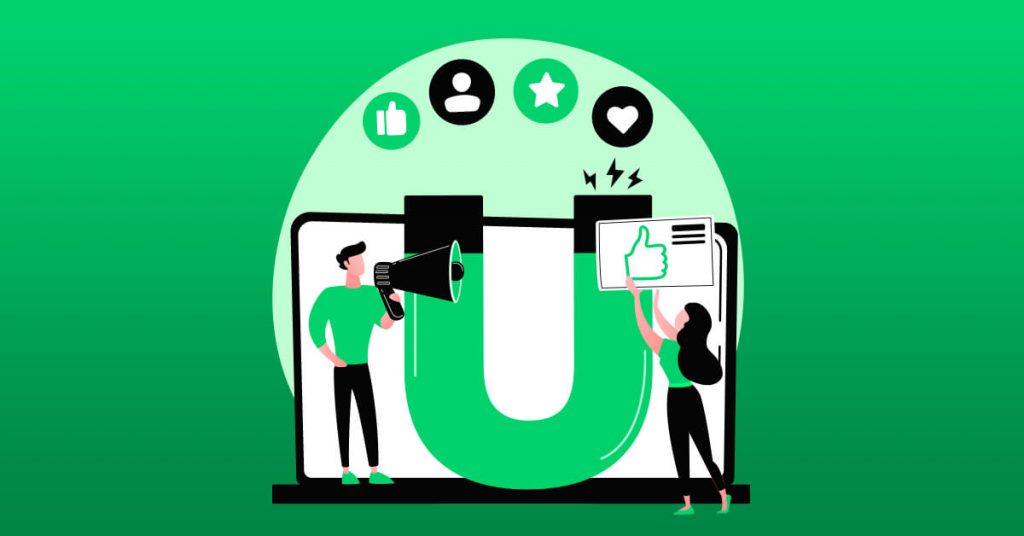 Content Engagement is the measurement of whether people, who read or watch your content, take the actions you desire of them.
Let's say, your goal for content is to boost sales for a product. In this case, your content engagement success will be measured by the percentage of people who buy your product after interacting with your content.
Perhaps your goal may be to raise awareness for your business. Then, your content engagement success will be measured by how many people like/comment/ follow/subscribe to your content after it appears in front of them.
Your content, whether in video or text format is the most important aspect of your business. It's what keeps your brand stored in your audience's memory. If you stop creating it, you'll lose your audience's attention and their will to buy products from you.
Why Are Content Management Strategies Essential to Your Business?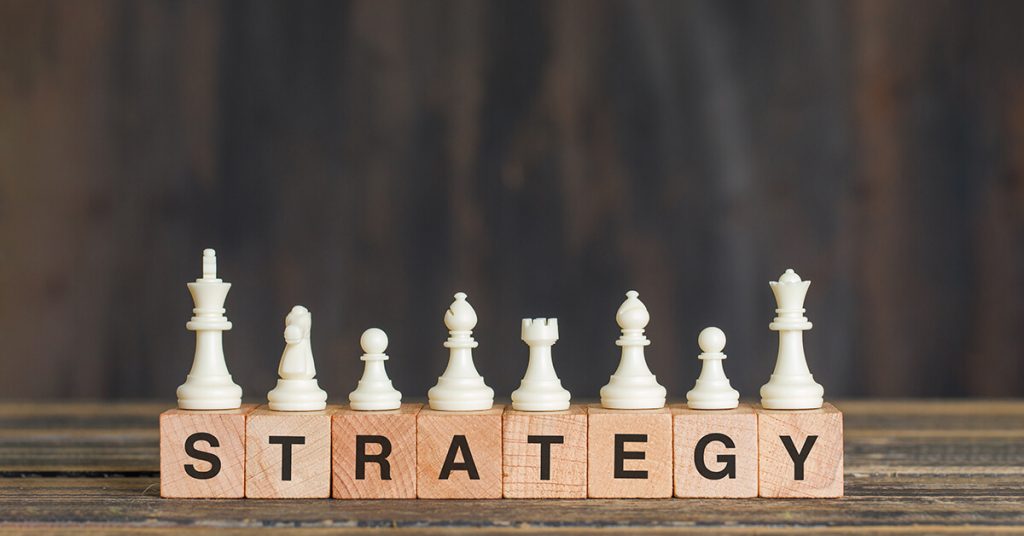 But creating content for the sake of it is also no guarantee for business success. Poorly planned and executed content is just as ineffective as no content as both approaches fail to influence decision making.
This is why a stellar content marketing strategy is essential for boosting your business. Following them ensures that you achieve your goal for content creation and business profitability. For instance, If your goal is to inspire people into subscribing to your services, then an interactive content engagement strategy will help you achieve just that.
A content marketing strategy can be thought of as the building block for a productive content engagement funnel. Below, we've compiled a list of the 9 most effective content engagement strategies you can start using today to boost your business.
9 Tips to Boost Your Business with Better Content Engagement Strategies
1. Always Set Goals For Your Content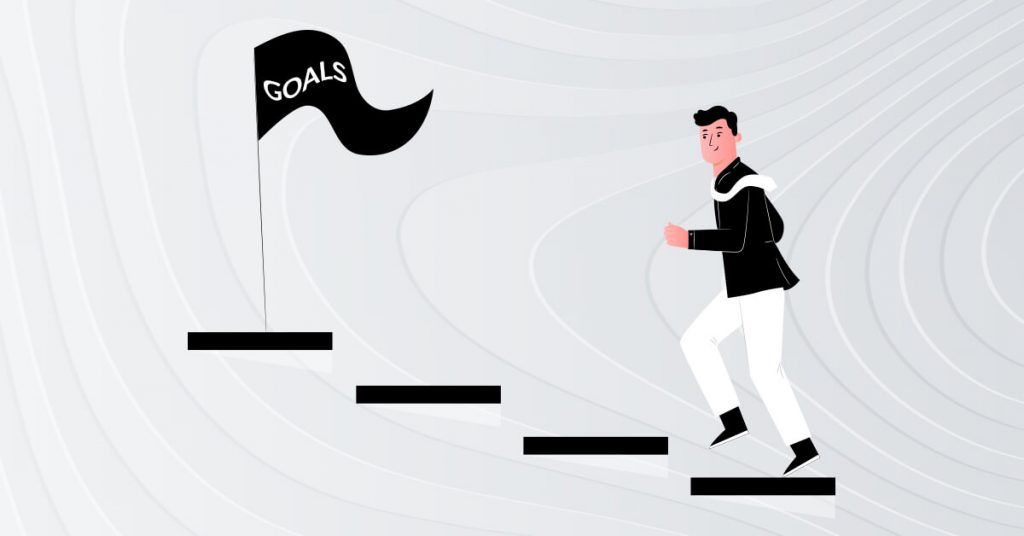 The first step in creating powerful content that spurs engagement is to fully understand your goal for content creation. For instance, your goal can be:
Grow website traffic by 50%
Increase engagement rate by 10% in 1st quarter of the year
Boost business sales through social media by 20% in 2022
Setting goals helps you understand the structure and direction of the content you need to take. Your content can't be engaging if it doesn't follow the plan you've laid out.
Setting goals will help you decide what content you need to create and publish, making it easier for you to produce a content strategy that suits what your audience is looking for.
The best tip is to regularly review your goals and track them so you're always improving. If you accomplish the goals you have set out or are coming closer to accomplishing them, then you're on the right path to content engagement success.
2. Knowing Your Audience is Key to Success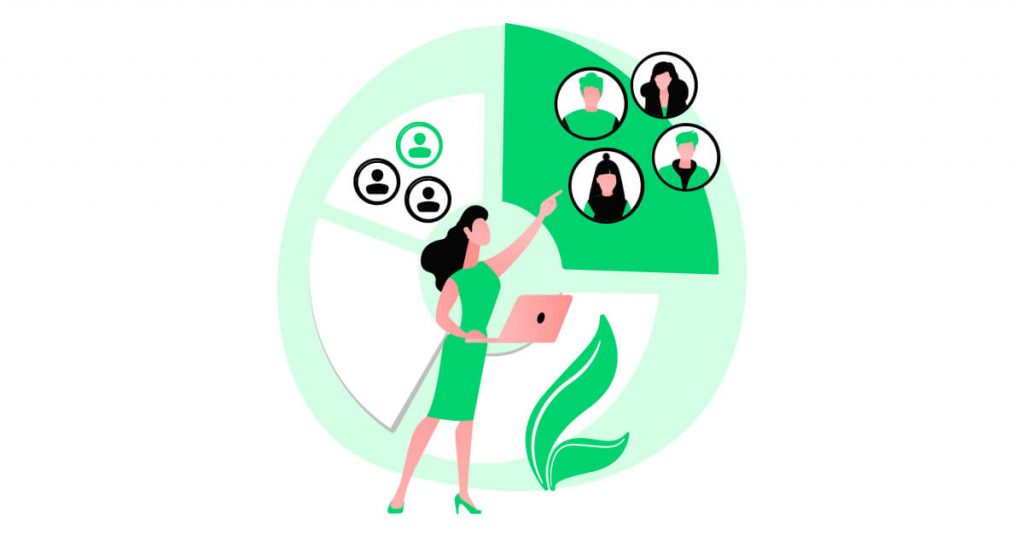 After defining the goals of your content, you need to identify your target audience. This enables you to understand the kind of ideas and elements you want your content to possess.
When you know your target audience, you can research what resonates with them depending on their specific traits i.e., age, gender, location, interests, etc.
You can also create surveys to understand your audience better. Once you complete a survey, you can build a database consisting of all the knowledge you've gained from your research and survey answers.
3. Always Use Attractive Headlines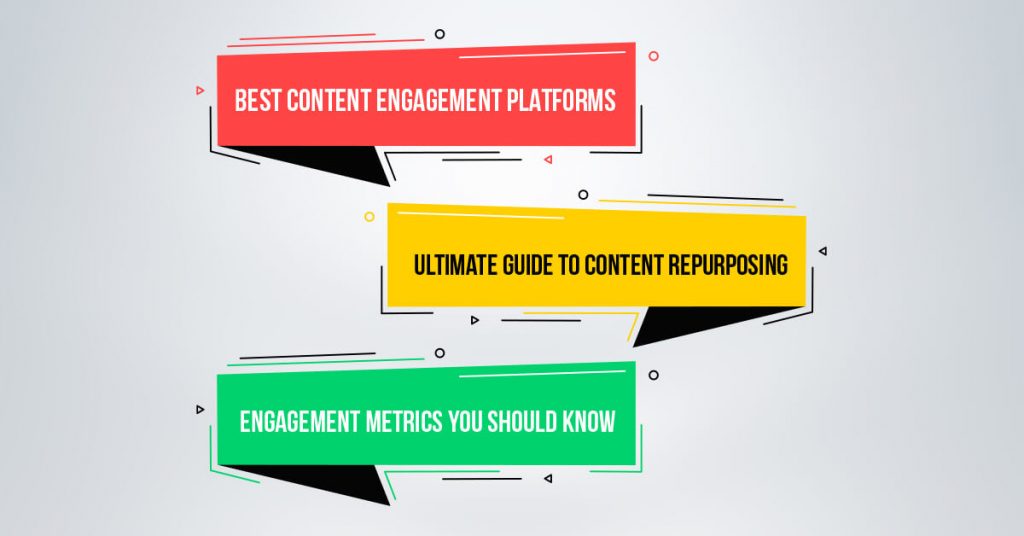 Do you know that a headline is read five times more than the body copy? Research suggests that on average, 8 out of 10 people make the effort to read a headline, and only 2 out of 10 read the rest!
Therefore, the key attention grabber for your potential customers is the headline of your content. If it's an email newsletter, it'll be the subject line. If it's a Youtube video, it'll be the video title and image, if it's a blog post, it'll be the title and meta description.
Headlines are what determine whether your users will proceed or retreat after engaging with your content.
Case studies have shown that readers generally prefer headlines that have an element of numbers to them. The headline for this post is a great example. Headlines with a specific number tend to attract the human mind better than one consisting of only words.
Your headline must also convey a sense of urgency that will cause the audience to feel the need to go through your content immediately.
| An excellent example is – the "6 best Content Engagement Platforms you must know before kicking off content creation." |
Your headline should be specific to let your readers know what they can expect.
But no matter how attractive your headline is, it isn't enough to guarantee success. You need to provide your user with value once they are exploring your content. Thus, the rest of your content will play a crucial role in retaining your audience.
4. Craft a Compelling Introduction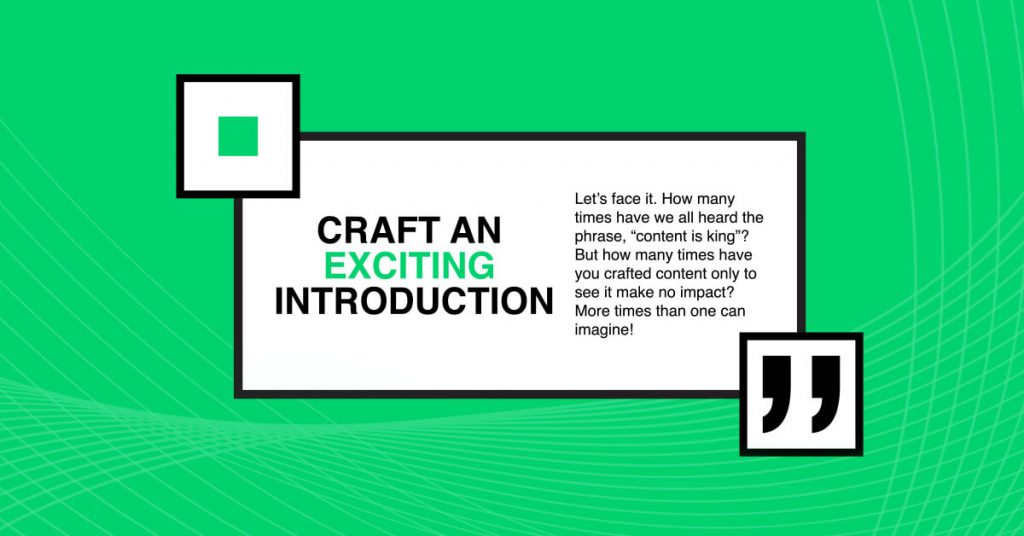 Your introduction has to be exciting! It's the 2nd most crucial determinant of content success. Therefore, it must be written in such a way that builds curiosity for the reader with regard to the rest of the content.
One proven way to create an enticing introduction is by using facts and numbers. These have a way of picking the interest of your audience. Including a story in your introduction also guarantees that your audience will remain strapped till the conclusion of your content. The use of questions can also be quite effective.
We suggest you keep the introduction brief as well. This means that in the process of giving your audience a glimpse into what they are about to learn, you must avoid giving out too much information that can be explained later on in your content.
Most importantly, make sure you convey why the audience should read your article, what it will cover, and how they will benefit from it.
5. Build a Publishing Plan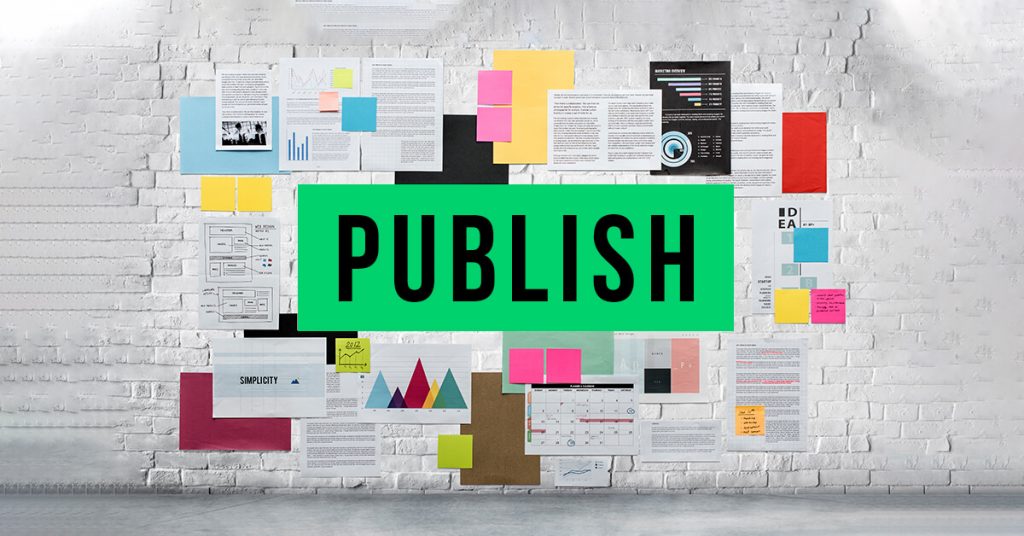 The publishing rate may differ depending on the industry you're in. The goal is to find the perfect balance for your specific field. This can be achieved by maintaining a constant track of your content's performance.
The key is to start incorporating insights by analyzing relevant data and scheduling content postings accordingly.
6. Create a User-Friendly Experience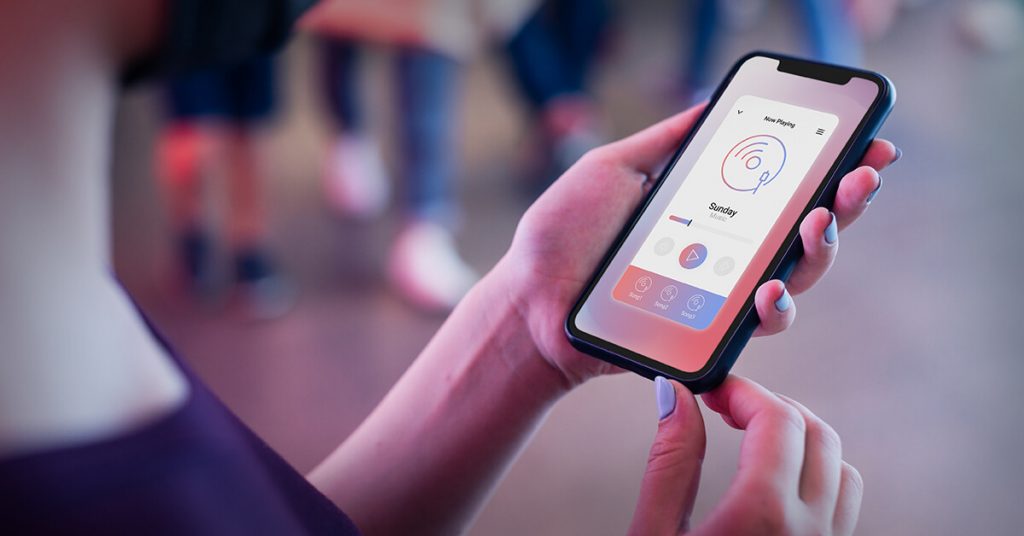 Customers have an expectation of enjoying the best user experience possible when visiting your website. Any inconvenience will only increase the likelihood of them leaving and going to your competitor's site.
By optimizing your website loading speed and mobile-friendliness, you can create a more enjoyable experience for customers, keeping them on your website longer and boosting your chances of converting customers.
7. Share Your Content Constantly and Encourage Others to Do So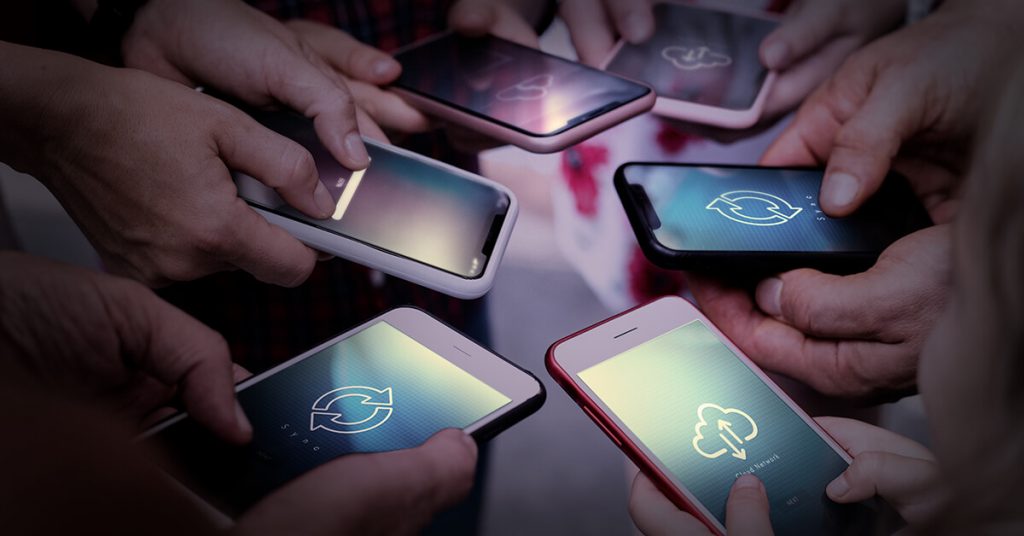 Over 3.6 billion people currently use social media platforms and that number is steadily rising every day. The most attractive feature of these social media platforms is that they are free, easy to use, and connect a wide range of people together.
Increasing content engagement on these platforms can be a great way to improve content engagement on your website as well.
You can utilize the power of these platforms to notify potential customers about new content being available. Don't forget to ask your target audience to repost and share as much as possible so that it reaches a larger audience.
You can also introduce contests with prices and incentives; such as discounts or free sample distributions. This encourages people to share and engage more with your platform.
8. Focus on Search Engine Optimization (SEO)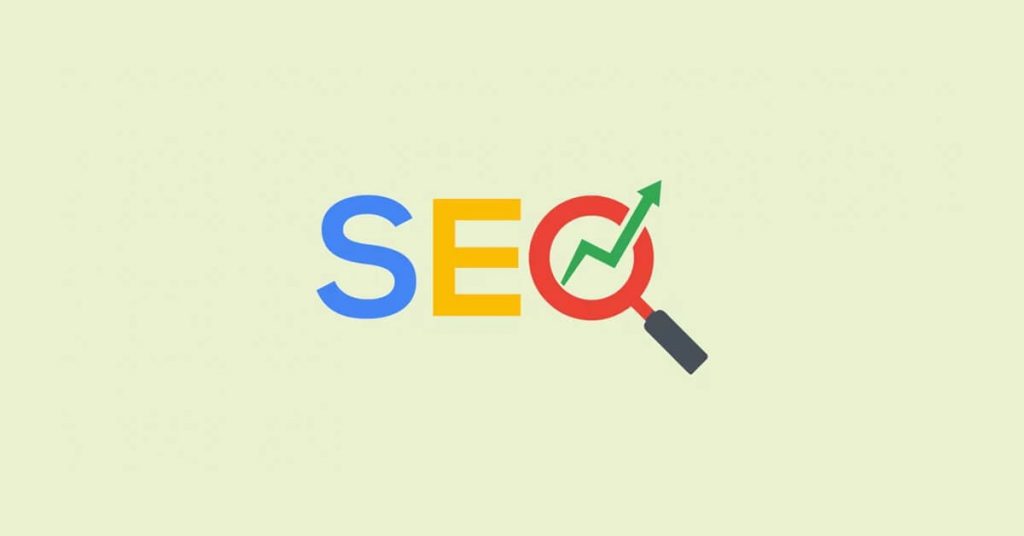 Search Engine Optimization (SEO) is a host of techniques and practices designed to optimize your website for search engines so that your content appears higher in search engine result lists.
The better your keyword targeting is, the more fruitful your SEO will be. Once you start doing successful SEO, you begin ranking on targeted keywords. If a target keyword has a traffic volume of say, 300 visitors, you can win that chunk of traffic if you manage to be the top result on that keyword. This is called organic traffic.
| Good SEO → Greater Ranking → More Clicks → Higher Conversions → More Profits |
This means that your content needs to not only be engaging but should also meet search engine requirements. There are over 200 factors a search engine like Google can rank your website on. We mention some of the most common ones below.
Content should be relative to your searcher's query.
Your website must offer a great user experience
You must have internal links that provide your site with authority.
Your site must be adaptable to multiple devices.
9. Make Smarter Use Of Email Marketing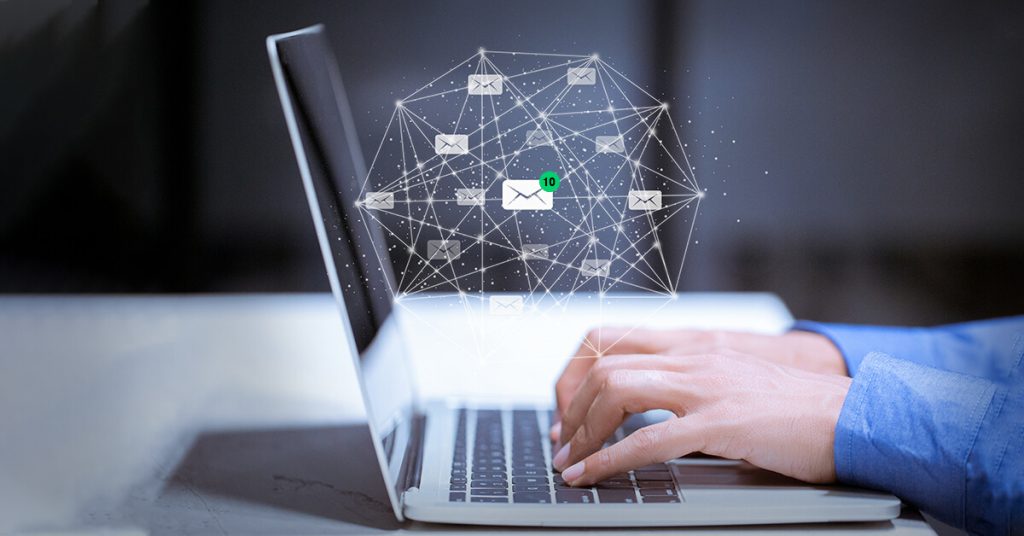 Sending out newsletters regularly is another great way to boost engagement on your website. However, before you send them, you must obtain permission from the recipient.
This can be beneficial for you because if they agree to receive newsletters, then you can consistently influence them with periodic content.
Email marketing is also more affordable, easier to use, and highly effective in ensuring that the information reaches your customers directly!
If you diligently apply these 9 tips for boosting content engagement on your website; your business is bound to experience an instant boom. However, when applying these tips, you need to monitor the progress and effectiveness of your content in order to consistently improve. This can be accomplished through the use of Content Engagement Metrics.
Which Content Engagement Metrics Should You Look Out For?
Content Metrics are insights you need to monitor for measuring your content marketing campaign success. While there are plenty of metrics to consider, these 6 are the most vital ones to monitor. Let's dive into what each metric means.
Traffic
Customer Retention
Bounce Rate
Backlinks
Shares on Social Media
Email Subscription Rates
1. Traffic
The amount of traffic on your website determines how interactive and engaging your content is.
There are several tools that help you view the amount of traffic you get and their origin source. A good example of this is Google Analytics. Google Analytics is a prime choice for you as it provides the most accurate details regarding the sources of your traffic, user behavior, and acquisitions. Other tools you can use include; Similarweb, Semrush, Ahrefs, etc.
2. Customer Retention
The number of people that return to your website because they enjoy your content is vital in measuring content engagement. This is why you should boost your customer retention rate by developing a good relationship with your audience and readers.
You can engage your readers by enabling a comments section and asking them for future blog ideas. This will enable you to see into the minds of your audience to create more content relevant to your audience's needs.
3. Bounce Rate
Your bounce rate refers to the level at which people navigate away from your site immediately after landing on your website. Therefore, it's important to know your bounce rate so that, you can investigate to tackle the problem if it's high.
The reason why you may be experiencing a bounce on your website differs. It could be a result of the nature and quality of your content. It could also be due to a poor user experience or slow load time on your website.
Finding the exact root cause of the bounces on your website can be quite challenging. However, doing so could make a huge difference to your content engagement.
4. Backlinks
Backlinks are links that connect an external website to your site. These links are crucial because they tell search engines that your website matters. The links must, however, be links relating to what you do. A link from a site like Wikipedia, for instance, could be a strong link to have. Therefore, it's important to link your web content to strong and credible websites.
5. Shares on Social Media
Social Media is one of the cheapest, easiest, and fastest ways to share information. People using social media usually repost or share content they find interactive, engaging, and fun.
Therefore, the number of shares you get on social media could be a guide to measuring how engaging your content is. It is a powerful metric to analyze as it can tell you how interesting your content is by the ratio of shares you get.
6. Email Subscriptions
Those who've opted for an email or newsletter subscription are proof of finding value in your content. After all, that's the only reason for them voluntarily choosing to receive news and updates from you.
Hence, the number of subscriptions you get can be a measurement of just how engaging your content is.
Conclusion
The 9 tips To boost your business with content engagement strategies we shared will help you build stronger connections with your audience. Implementing these will strategically boost your brand's online visibility.
At the end of the day, it's about creating compelling content and presenting it effectively. The key is to approach it from the customer's perspective. Your content should highlight pain points, purchase triggers, and problems that ultimately will enable them to buy from your business.
Our experts at TechNerds.com work side-by-side with you to understand and unfold your company's goals, target audience, and uniqueness that gives you an edge against your competitors.
From there, we create strategic content marketing plans to engage your ideal customers. To improve conversions and revenue for clients, we combine industry insights, essential metrics, collaborative expertise, and content best practices using multiple online mediums.
You only need a discovery call to remove the guesswork from your content and create a memorable brand for your business.

We would appreciate any feedback in the section below. Look for the next blog soon!