Theo had always been a problem solver, and it was a venture he could rely on. The pure ecstasy of watching his ideas used by customers was hard to contain. The only problem was the massive roadblock in the way of his business goals.
The truth was access to the services was a breeze, but it wasn't very functional. So he poured time and resources into designing useful apps for his business to fix this. Safe to say, it paid off considering his company's current valuation.
Before reading this article, you should know that the best mobile app ideas don't drop out. It takes many hours of brainstorming, but we're here to give you a shortcut. You'll have the next big app solution in your possession by the end.
Why Your Business Needs a Mobile App
In this regard, we must discuss this before getting to mobile app design ideas. If you've never felt the need to have a mobile app for your business, these will convince you;
1. Provides More Value To Your Customers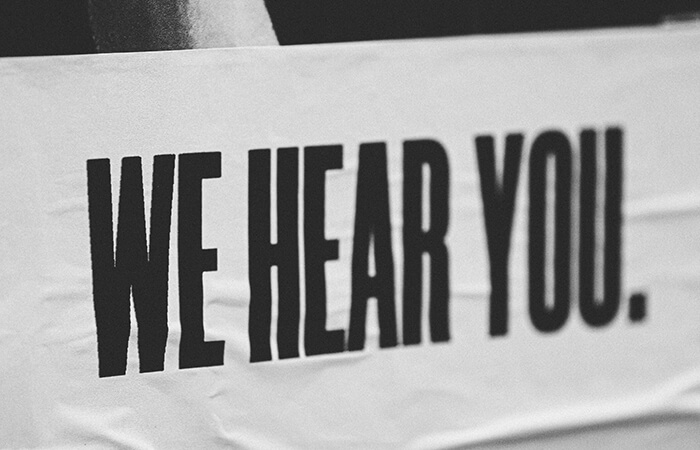 Yes, it's easy to say you have a good thing going. The customers are pouring in, but how long can it last? You're not the sole business in the market Customers will demand something new.
That's where a mobile app comes in. With this, your customers see you have more to offer them. It accounts for the market valuation expected to reach $469,198 million this year alone.
2. Builds a Stronger and Reliable Brand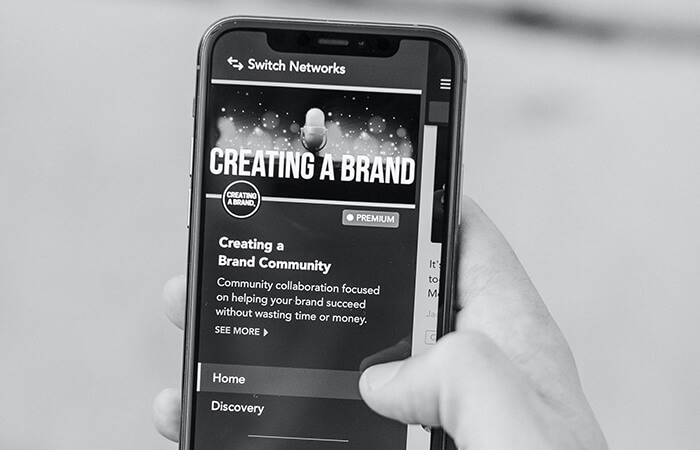 With about 91% of the global population using smartphones, this is a no-brainer. Using mobile apps allows you to interact with customers more personally. This situation lets you provide solutions at a much faster rate.
Additionally, effective communication lets you use the mobile app for business opportunities. This occurrence is because within all that cold software is the interactive fire to ignite your brand trust.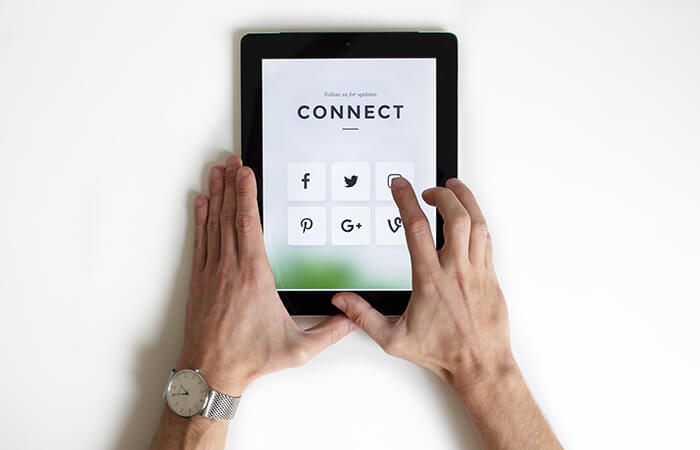 The mobile app space has never looked better, and it's the perfect time to jump in. 55% of worldwide website traffic comes from mobile devices. This figure means you can rest assured that customer communication will be a breeze.
Interacting within the app also lets you get honest feedback. This situation happens because the client is more comfortable. But, of course, this depends on you getting the mobile app design ideas right in the first place.
4. Achieve a Higher Customer Engagement Level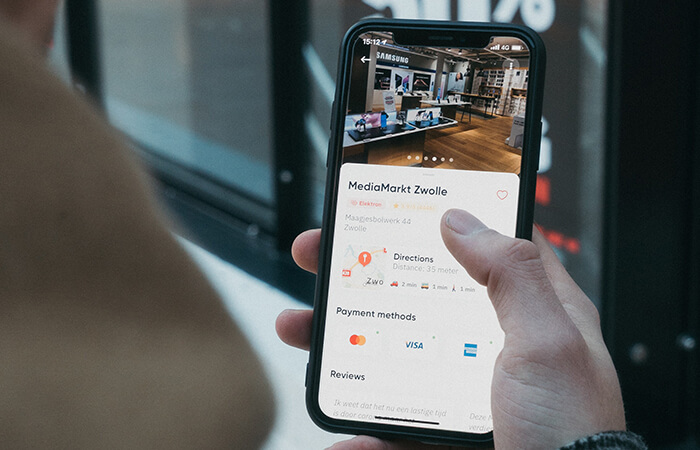 One of the best mobile app ideas that get overlooked is in-app content. This method of sharing updates can do wonders for your engagement numbers. Depending on your target, it's also effortless to put in place and tweak.
5. Makes Marketing Easy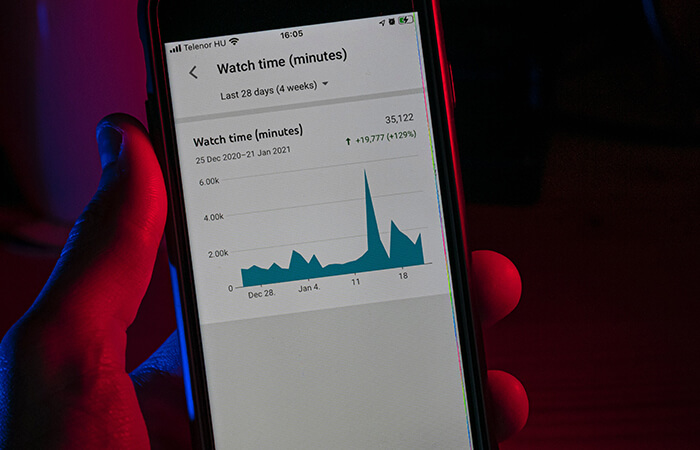 Ever had to spend so much on marketing and get no customers? This outcome could happen because of a lack of easy access to marketing content.
You can solve this issue by conducting marketing in an app. Customers learn more about the product or services by posting what you offer. But don't overdo it and convert your marketing genius into a nuisance.
15 Best Mobile App Ideas
Now you've gotten the crash course into why having a mobile app is necessary. Here are some of the best mobile app ideas to begin with;
1. Traveling and Transport Apps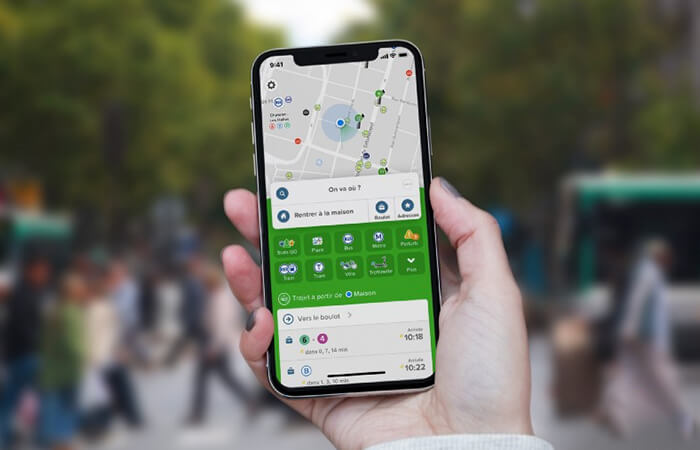 With the world enjoying the perks of cab services, you can make a lot of money. 93 million people used apps like Uber every month in the fourth quarter of 2020. The conditions are no longer the same, but it's hard to disregard the mobile app business opportunity.
In this technology niche, Airbnb and Uber are key pioneers. However, you also have alternatives like Lyft and Careem following suit. The competition might look stiff, but the market is broad, and there's room for new entrants.
You can start creating ride-hailing apps or bus booking apps. This platform will connect drivers and commuters with ease. In addition, e-scooter apps like Lime can help you corner market areas with little competition.
2. Education Apps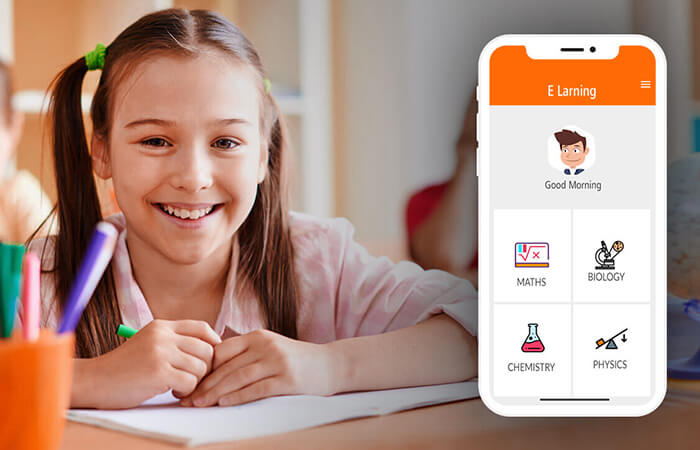 Covid-19 might be a sore topic, but it did come with crucial lessons. For education, the pandemic proved learning was possible without physical classrooms. This situation led to a boom in online learning apps like Google classroom.
If you want to monetize knowledge, you can create apps like Udemy or Coursera. These platforms are vital for creating and selling courses. Language learning apps like Duolingo also have a high turnover, which is in line with the e-learning industry expected to hit $325 billion later this year.
Additionally, you can create apps for coaching and tutoring. This software saves time in locating these services. It also makes the learning process more personal. Apps like Classpro and Skooli have this down to an art form.
3. Food Delivery Apps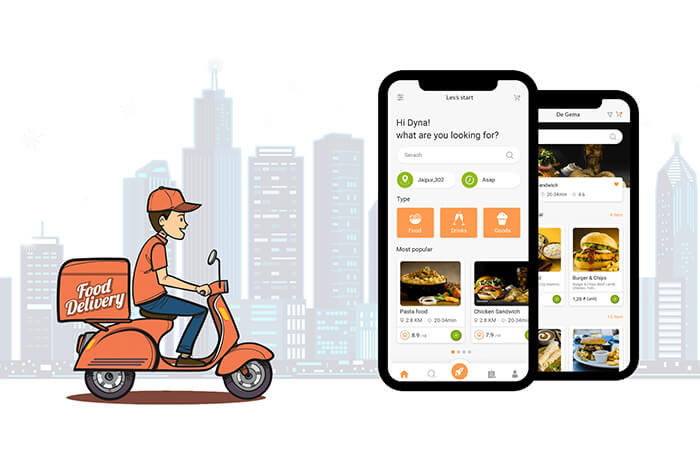 It is part of the human instinct to always seek convenience and ease. This need has made its mark in the food industry and given rise to various food delivery services. With people paying to have meals delivered, this is a mobile app business opportunity to use.
With the figures on global food delivery showing the market now worth more than $150 billion, you're definitely on track. You can create apps like Uber Eats and Doordash to reduce meal consumer stress. If you own a food business, the app guarantees that you can manage the various chains and locations.
You can also create a food donation app that collects leftover food from different restaurants/cafes in your locality, preserves it, and donates it to those in need.
4. Fitness Tracker Apps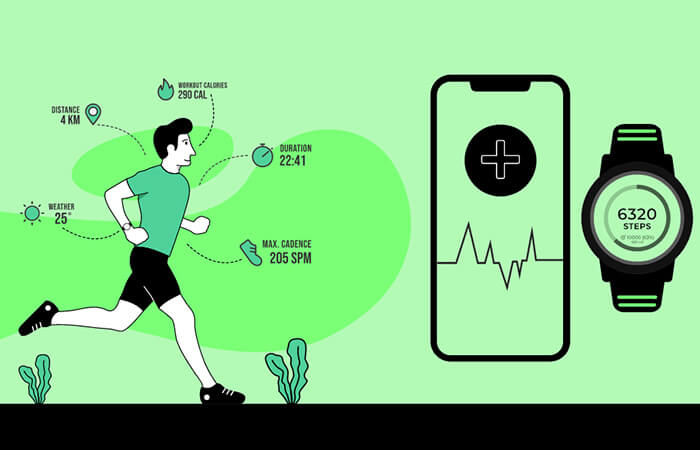 What better way to monetize the fitness goals and the vanity of consumers? The internet is full of adverts and promotional campaigns about staying fit. But unfortunately, these marketing strategies fail to consider that there's little time to exercise.
This constraint has left them with a pile of unaccomplished goals. You can swoop in at this point to save the day with an app that can get them going. Build apps like Yoga Studio, which ensure workouts happen at home.
As a plus, you can add in a meal plan to help users maintain a healthy diet. This feature will encourage use and engagement on the platform. However, it is also vital that you ensure they follow the plans to the letter. A reward system would do wonders for both their confidence and commitment.
5. Fashion Apps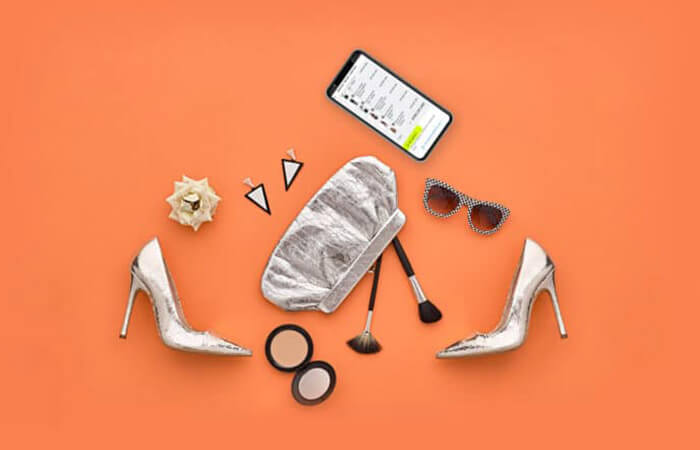 Fashion trends from top houses like Gucci and Louis Vuitton roll out every time. Many consumers who fancy themselves fashion enthusiasts have made cloth shopping a necessity. The projected numbers for garment and e-commerce sales should hit $5.5 trillion this year. So app creation isn't a bad idea.
Exposure is crucial if you're considering building an app for cloth vendors. This requirement is a strategy that the amazon app has perfected for generating passive income. Additionally, product ideas like pose and swag will ensure you can offer more in the styling department.
6. Plumbing Apps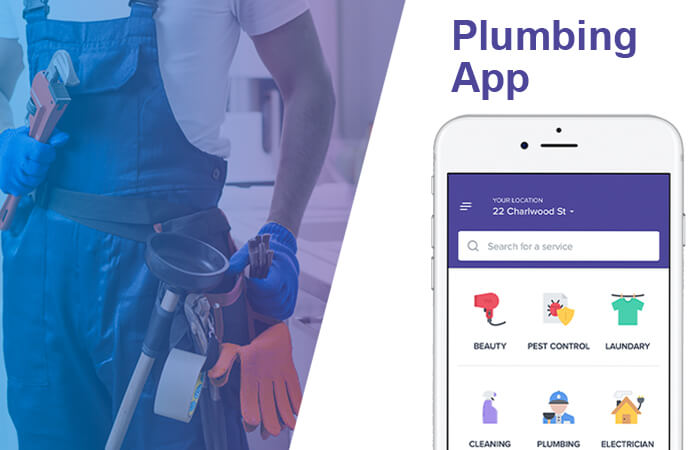 It's shocking how essential this service is. In truth, no one considers plumbing until the pipes burst. When plumbers are hard to reach, your home can also flood from leaky faucets and pipes.
A successful plumbing app is down to easy navigation and quick response. Your program should not be too complicated so the user can handle plumbing on their own in rare cases. The platform should have a solid communication system. Apps like EasyMeasure and Bubble Level give you a valuable blueprint to follow.
If you own a plumbing business, build an app that helps you handle financial transactions. Service Titan is a perfect example of what you're trying to achieve.
7. Beauty Service Apps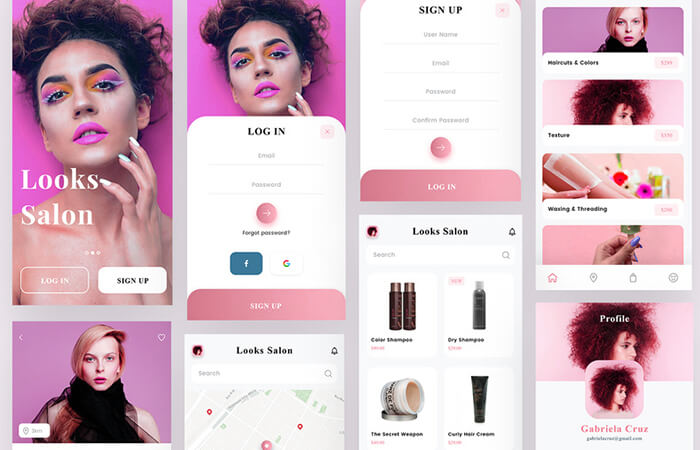 What's the use in attending a function without looking your best? Beauty might be in the eye of the beholder, but women leave nothing to chance. Looking at the numbers, an average woman spends $3756 on beauty services every year. What a time for you to get in on the action.
Most women are willing to pay for beauty services, but they don't have the time. If they work a lot, they'll need a solution that offers efficiency and ease. You can create apps like soothe to allow women to schedule appointments. They can also book home sessions.
If you're looking for a way to get your beauty salon services to customers, an app is perfect too. Try creating a platform like Swivel that lets you offer clients a variety of styles to choose from. That way, the decision-making process happens faster, and they're more satisfied.
8. Payment Wallet Apps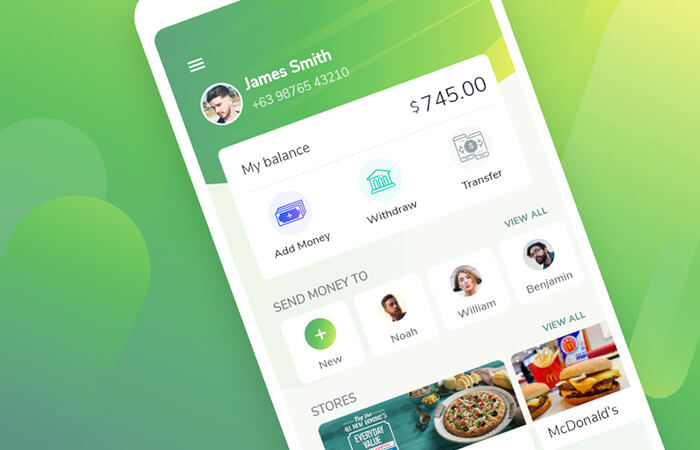 Don't let the current financial situation scare you. There are opportunities for mobile apps that can guarantee cashless transactions. With the increase in payment wallet usage, you're definitely on the right track.
You can build a program that lets users use different forms of currency at an incredible speed. This would encourage widespread use. Not to forget, encryption and security levels must be high.
9. Laundry Apps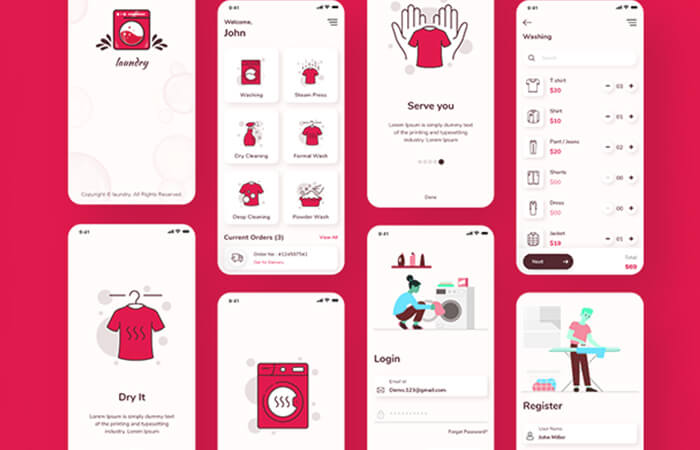 The dry cleaning sector isn't one usually considered high income. The global revenue for the year is currently at $193.10 billion. This is because it's a problem solver, and like Theo, so are you.
Laundry services handle the basic need for dry cleaning. The best part is you can solve the issues from existing apps. For instance, create a laundry pick up and delivery app. This will allow dry cleaning services to communicate better and give you a nice profit.
10. Parking Space Finder App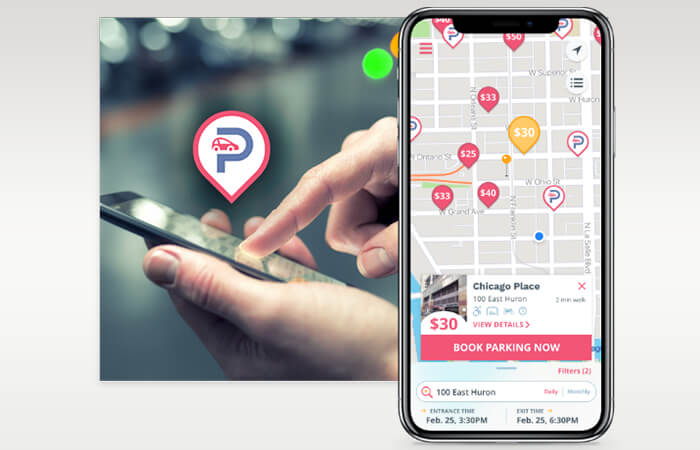 Unless you're arriving early at the supermarket, parking spaces are scarce. The situation gets worse with hours wasted looking for an opening.
You can do yourself and the entire world a huge solid by creating an app for finding parking spaces. It can be set up to use GPS and real-time parking data to help drivers find locations.
If you're looking to increase revenue, later on, you can add on a parking reservations feature.
11. Music Streaming Apps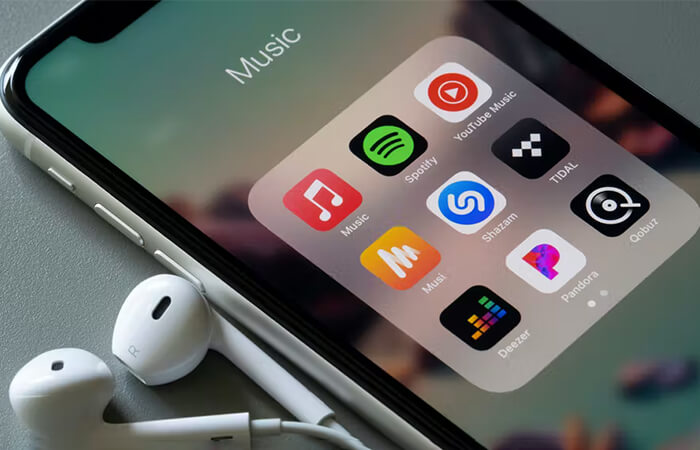 It's hard for most people to go a whole day without awesome tunes. With an updated music catalog, they can rest assured that this need. The issue comes down to choice, so building a new and improved streaming platform is a case.
You can build a new one considering the streaming issues for existing apps. It could be that that lets users find new artists. This widens the music range and lets the musicians build a better following. You can structure the algorithm to suggest similar songs. This allows users to stay in touch with their tastes.
12. Dating Apps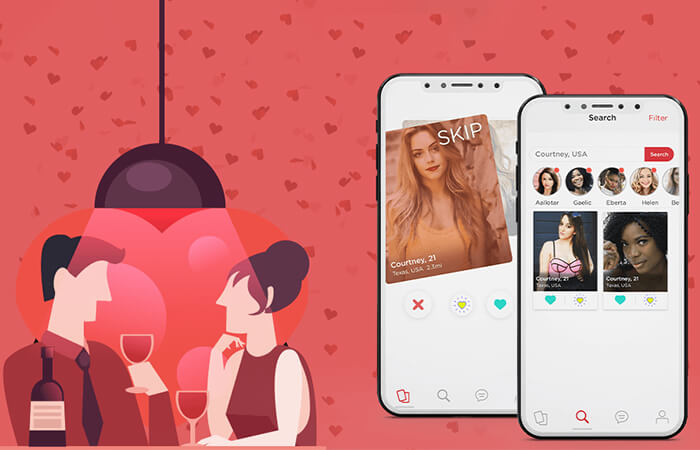 What's your love got to do with mobile app design ideas? Everything. The dating apps brought in a whopping $3.82 billion back in 2020. That was a year filled with lockdowns and movement restrictions. Try to imagine possibilities.
To take advantage of the dating scene, create an app that connects strangers. This can be through their similar interests. Tinder already does this, but you can take things a step further. Hook them up based on locations and ranking. Do this while allowing them to rate experiences after the first date. You can't believe how much you make from reviews and feedback platforms.
13. Real Estate Apps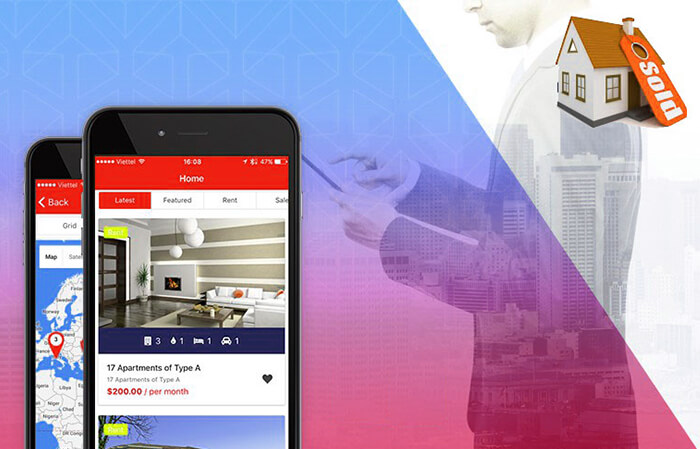 It might be a massive blow to traditional agents, but the show must go on. The industry is being upgraded by technology, and there's a huge market for intelligent software. This is a more efficient way to show interested homemakers around. In this case, there were 20.3 million installations in the US in the first half of 2021.
An app here would allow prospective buyers to get rent and house payment figures. Additionally, property listing features will boost revenue. Also, it reduces the house-hunting stress by letting customers get housing data.
This lets them make better decisions. Platforms like Zillow and Redfin can get you helpful insight.
14. Gaming Apps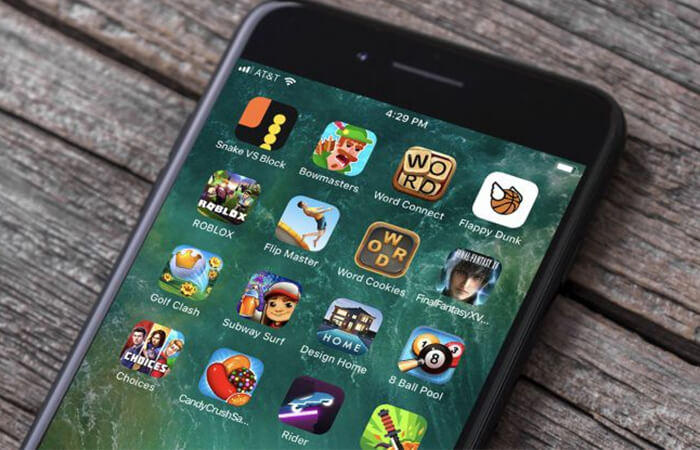 Every gamer needs a platform where the fun never ends, and you can be the key to finding that. Also, the gaming app industry is no joke as game designers outdo each other every time. This means it's still an arena you can make a name for yourself.
For your gaming app, you can focus on fantasy sports for your gaming app to let users convert data into fantasy points. You can also add leaderboards and mini-leagues to increase engagement on the platform.
15. Insurance Apps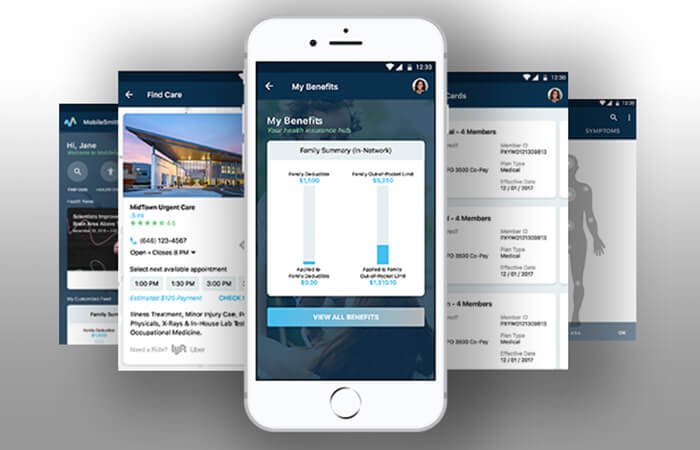 It's not bad to need help with insurance paperwork, especially if it gets confusing. However, the cost of outsourcing this task can be very steep. This means technology is definitely an attractive solution to go with.
By building an insurance app, you provide millions of users with a solution. Insurance companies can also use the app to communicate with clients. Either way, it's a win-win situation.
Tips to Develop Market-Hit Mobile Apps for Your Business
At this point, you no doubt have an excellent mobile app idea you'd like to build on. The following tips can give some direction on how to go about it;
1. Have a Vision
There's no point in trying to build a mobile app without a clear goal in mind. In this case, it can be something like a problem you'd like to solve. This will give you some clear insight into the creative process and what you're trying to achieve.
Additionally, you can reach out to experts in various industries to identify problems. This will help you get a solid foundation to start with.
2. Brainstorm A New App Idea
This is where the real magic happens. Once you've identified the key issues, think of a technology that can be a solution. The time might vary, so there's no need to rush it. At best, be thorough and consider all the vital questions. These include "does it solve an essential need," "how many similar apps are out there," etc.
3. Mix and Match
This is still a trial phase, and the key is to figure out what works and vice versa. To do this, combine features from different apps and see how they pair up. If they look compatible, you can proceed with those settings.
4. Improve an Existing Mobile App
This is one of the quickest ways to get that app idea going. All you need to do is find an application getting bad reviews and make a better one. After all, there's a lot of room for premium tech solutions. You can build a successful reputation that gets you a nice profit in the long run with time.
Transform Your App Idea Into Reality
To make sure everything goes well, let's help you out. Schedule your Discovery Call with us today to learn about our mobile app development process and how the best technology can help you create the ideal app of your dreams.

Conclusion
We've covered all the essential points in this article, to give you a sneak peek into the best mobile app ideas and you're on track to create the next big mobile app idea. All you need to do is choose an industry, identify a problem and use technology to solve it. You're bound to strike gold with that strategy, and who knows, we could be using your app one day