The world of social never ceases to amaze. The moment you think you've had enough of digital socialization, it throws up something more addictive and indulging that makes you get lost in the fancy. Speaking of which, a new social platform has been all the buzz lately. We're talking about the Clubhouse app.
(Source: https://www.youtube.com/watch?v=-0vybGfcJd0)
It was released amidst the devastating effects of Covid-19; a virus that severely affected the global economy. A time when many "sane entrepreneurs" were shying away to take any bold move. But, they say, fortune favors the brave, and the Clubhouse is one such case. Fast forward to the present, it's one of the most popular mobile apps in the world – that's growth!
Also Read: Mobile App Design: A Comprehensive Guide [2021]
To put things into perspective, the app only got launched in April of 2020, and to our surprise, it's gotten the millennials on their feet again. People who've been using this app for the past 6 months now describe it as an enthralling experience.
(Source: https://www.istockphoto.com)
So How Did it All Begin?
It was the middle of March 2020 when people were forced to stay home. So naturally, it became a time when people fancied having conversations more than ever, and Clubhouse came in to fill that space. It's become so popular now that users say they enjoy clubhouse networking to spend their free time talking to strangers.
But that's not it. Let's give you some more lowdowns on the Clubhouse app.
So, What is Clubhouse? Here's Everything You Need to Know
Let's begin by looking at how Clubhouse defines itself. One of the creators at Clubhouse explained it as a new type of audio-based network. It's a unique social platform that only caters to audio conversations. You heard it right, only audio conversations! There's no place for any kind of media, not even texts.
If it raised your eyebrows, you're not alone!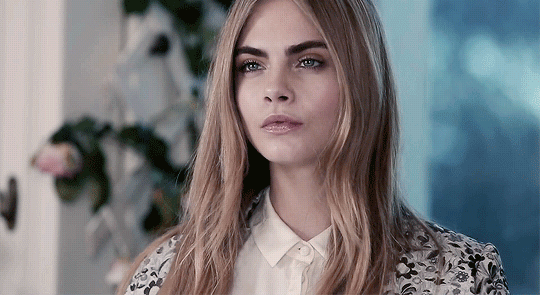 Since it's a voice-only app, you don't have to worry about what you are doing, whether you are making eye contact, or what you are wearing. You can simply use it while picking up groceries from a nearby store, folding laundry, or even while commuting.
It's more of a rebirth of the original medium.
The Twist – If you're planning to download it, hold on for a moment. It's not your typical mobile app that you simply download from the App Store or Google Play and use. Instead, you need an invite from someone who is already on the app. This feature might sound like it's paid, but actually, it's free. You can't just use it until you get an invite.
You Must Be Thinking How to Get Invited to Clubhouse?
Getting an invitation to join the app is not always easy. However, all you can do is, download the app, create an account, pick up a handle, and put your name on a waiting list. Now you have to wait until someone lets you in.
In short, you'll need to have a personal invite from someone you know really well because every user on Clubhouse gets two invitations. So, unless you're someone's bestie, you won't get an invite that easily. However, if somehow, you get an invite, you can multiple the number of invites by actively participating in conversations, groups, and calls.
(Source: https://thepowermoves.com/wp-content/uploads/letting-someone-wait.jpg)
The Clubhouse app was initially launched on the App Store because the number of iOS devices is considerably less than the Android devices, so it was easy for the creators to test run the app on a less-populated platform to see how it functions. Secondly, there aren't major screen fragmentations among iPhone devices, which is why the app performs just the same on each iPhone device.
Some Facts About Clubhouse You Might Be Interested in:
Despite being just a year-old startup, Clubhouse has already managed to gain all the limelight. It now has more than one million downloads on both the iOS and Android platforms globally (having launched on the Play Store just two weeks ago).
Some More Facts:
According to the New York Times, the startup's value has crossed the $1 billion mark. But Bloomberg reports it's valued as high as $4 billion currently.
How Does the App Work? Features and Functions
The app lets you create and join rooms where you can voice chat with other members and share anything you want. To join a room, you simply have to tap on it and you're in.
You can choose from a variety of rooms and there is no limit to the number of rooms you can join. You can hop in or hop out at any time, they're all open for you. Also, you may create your private room or join each room as a member. Whenever you want to speak, you simply "raise your hand" (just like you do in Zoom meetings), and then it's up to the speakers to let you speak.
Do you know what's the secret behind this app's overnight success? The star power. Various experts and professionals have been attracted to the event, such as venture capitalists, journalists, celebrities, and musicians. You'll find a lot of rooms hosted by these influencers, and the audience size in each room is tremendous because you don't get the chance to talk to Oprah Winfrey or Paris Hilton every other day.
(Source: https://fashionweekdaily.com)
But Why Is Everyone Talking About it?
1. Creating a Buzz in Silicon Valley
Earlier, we discussed the secret behind Clubhouse's success: to brilliantly market itself to billionaires, influencers, celebrities, musicians, and tech giants. A modern-day marketing strategy when employed the right way, can have this effect. Remember, the key to success is intelligent marketing.
At TechNerds, our bold and effective marketing strategies are designed to create buzz around your business that helps you target the right audience.
This is why we currently rank no.28 on the list of fastest-growing American companies according to Inc Regionals.
Curious how do we market apps like clubhouse? Get in touch!
You may find this interesting as well 5 Ways Digital Agency Can Burn Your Cash & Its Solution
Let's give you a rundown on two such events when Clubhouse rooms exploded with members.
It was back in February 2021, when the richest man on the planet Elon Musk stunned the Clubhouse audience with a surprise appearance on the Good Times Show where he discussed Tesla, Bitcoin, his plans about going to Mars, civilization on Mars, and yes there were some MEMES as well. This was for the first time when the Clubhouse app created a buzz and got everyone talking about it.
Another time, Silicon Valley honcho Mark Zuckerberg appeared on the same show on Clubhouse. Later, he revealed that Facebook is working on a Clubhouse clone that aims to provide group members with voice-only communication features within the Facebook app.
2. Clubhouse App Turned Out to Be a Weekend Chill Place for People Staying at Home
Just like Netflix, Clubhouse hopped on to the opportunity when people were staying at home and had nothing to do. Netflix brought the 'Netflix Party' feature in the app to let a group of people stream the same show together. If we say, Clubhouse is an audio version of Netflix, it somehow justifies, as we have heard stories of people telling how addictive the platform is. Once you're in, it just doesn't let you go away.
Sounds more like Zoom without video.
Clubhouse provided people a spot where they could chill during the pandemic when almost everyone craved a connection and a conversation. Although places around the world are reopening and life is getting back to normal, the Clubhouse still has it. After its launch on Play Store, it breeds in popularity, becoming one of the most popular mobile apps worldwide.
Last but not least…
3. The Clubhouse App Breaks Screen Fatigue Monotony
In the age where you look at your mobile and laptop screens all the time, Clubhouse came up with an innovative idea; breaking the screen fatigue monotony. People would do anything to not stare at their screens.
In 2017, Netflix CEO Reed Hastings said that the company's biggest competitor is not HBO nor Amazon, but SLEEP! The same applies to Clubhouse that faced the challenge of creating a social platform where people wouldn't need to look at their phones or laptops.
The Clubhouse App Has Already Sparked the Social Evolution – What's Ahead?
Blood in the water means sharks come smelling; You would be wondering why hasn't any other tech giant taken up this idea if it is so SPOT on? Well, there are big fishes who are working on this idea. Might not be the same as Clubhouse but pretty similar to it.
Clubhouse Now Has an Official Rival:
The clubhouse app now has earned itself a new rival in Twitter Spaces, a debuting audio-streaming platform. Twitter has finally launched its highly anticipated audio-streaming feature Spaces, which had been in beta testing since November 2020. Unlike the Clubhouse app, which is a dedicated platform for audio conversations only, Twitter Spaces is a feature incorporated within the app.
As of now, only accounts that have more than 600 followers can start a Space, but the good thing is, everyone on Twitter can join and listen to conversations in Spaces. We think this feature is a one-up for Twitter Spaces since Clubhouse restricts users from joining the app unless they have an invite from an existing user.
Who Else is in the Race?
Mark Cuban, an early Clubhouse user is now involved in a podcast app inspired by both Clubhouse and Spotify, called FireSide. Facebook-owned Instagram already had a live-streaming feature, but its quality was the main concern, which they have improved now.
Reddit is already giving a sneak peek into Reddit Talk – a live app for audio conversations. And of course, there's Facebook which never misses an opportunity to lead the technological evolution. It's now coming up with unique audio features along with a tool called Hotline.
One thing's certain, with more and more big names coming into the fray, the upcoming lineup of audio-streaming apps looks jam-packed.
Wrapping Up
We can't ignore the importance of mobile applicant ions in this technologically packed business world. Gartner reports that mobile apps are among the top 3 priorities of business leaders around the globe.
The Clubhouse serves as a timely reminder to all the giants of Silicon Valley, that tech doesn't have to be fancy to win. It's all about targeting people's pain points and providing solutions the right way.
No matter, if you're eyeing to kick off a startup or are already heading a large corporation if you're dropping the idea of getting a business app developed, you're leaving the field open to your competitors.
Mobile apps provide a great way for you to target your business audience in a specific segment. Do you know iOS and Android jointly capture more than 99% of the mobile app development sphere globally? This makes mobile platforms the most lucrative and most sought-after marketing places for businesses.
Take Clubhouse's success story for example!
You never know the true value of digital transformation unless you experience it. We at TechNerds have propelled 1000+ businesses to massive success just by building highly scalable mobile applications. Now is the right time for you to play smart and discover your business's true potential.
So, is the current buzz in mobile app development going to last? Current trends suggest, Yes. When are you taking a jab at it? We would say, Now!