The business model "software-as-a-service is now the order of the day. In 2021, the system was estimated to be worth $152 billion. It's a new trend of companies creating digital platforms for customers. In addition, it's the height of remote software access, resulting in many SaaS product ideas.
You'll need an unbeatable tech asset to get into the big leads. It needs to exist with a solution-centric base to make life easier. As a plus, features should be top-notch and easy to grasp. It's a system global enterprises like Google, Adobe, and IBM have mastered.
Are you feeling overwhelmed? Don't be. We've written this blog to be a cheat sheet for your SaaS product ideas. Of course, you'll still have to work, but there's a catalog to work with. So, read on to find your billion-dollar micro SaaS idea.
The Mainstream Adoption of the SaaS Business Model
Currently, it's a world run by the SaaS business model. Projections are that the SaaS business model will hit a valuation of $208 billion by 2023. It's a corporate model for companies to create a product with total customer access.
In operation, this client freedom extends to features, technical and support services. The company, on its part, takes responsibility for software maintenance and future additions. You might think this gets stressful, but it's an expense they'd take on. After all, they still get to set subscriptions and offer prices.
With this system, global market expenditure clocked $3360 billion in 2019. Microsoft has also contributed to that figure. Every year, it spends $17.2 billion on research and development.
The industry did suffer from the pandemic, but it's getting on track. There's no stopping the global rise of developers so that we can expect good things in the coming years.
Why Starting a Saas Company Can be a Lucrative Venture
We already know that having a SaaS company is perfect for solving customer issues. Let's get a little selfish and see what's in store for you:
Better Scalability Options
It's not the perfect opportunity to create quality software. A SaaS company lets you invent software tools perfect for your business. Then, depending on the customer situation, you can add or remove features. This freedom enables you to increase profit and user numbers at no extra cost.
Freedom to Operate Business Remotely
A SaaS company can handle daily operations from anywhere, thanks to its software base. Even when you're not available, business transactions still go on smoothly. It also bypasses time zones and schedules so you can communicate globally.
Greater Business Adaptability
The corporate world has gotten more flexible over the years. SaaS companies are a direct response to customer demand changes. So, it's necessary to adjust your business to meet up with consumer trends.
But, what meant complete structure shifts is now left to features and settings. These inclusions make all the changes without long-term disruptions.
42 SaaS Product Ideas for Your Startup in 2022
You've made your findings on how to make your SaaS company a hit. Now, let's talk about the quality SaaS product ideas you can choose. There's no shortage of software marvels out there you need one to sync with. That said, we've made our findings and curated this list of profitable micro SaaS business ideas:
1. NFT Marketplaces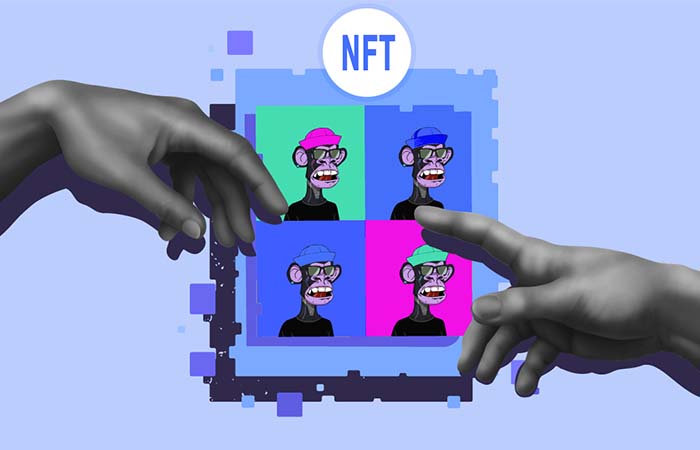 The crypto boom didn't lead to seamless transactions. Instead, it provided decentralized ways to sell and buy digital items. This technology makes NFT marketplaces perfect for crypto enthusiasts to do business. It's a solution-driven platform on the blockchain for the NFT faithful to trade.
As a for-profit, the product lets you attach transaction fees. These include listing fees for getting the product noticed. Transaction fees are also linked to every sale. You can also set up an affiliate program to build a community with your business at its center.
To launch the idea, you can choose to start from scratch or follow an existing template. The latter is a better option considering the cost. All you need is to clone the features of marketplaces like Opensea and Rarible.
2. Social Media Management Platforms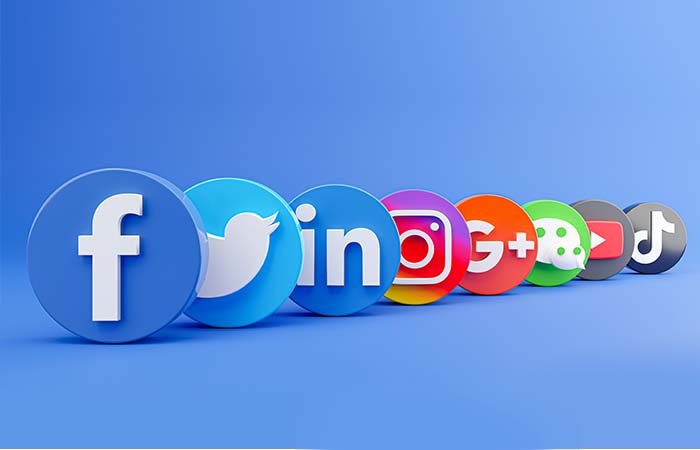 If you're looking for something outgoing, this is your safest bet. It's a service model that automates the social management and interaction process. As a result, you can help your users streamline their social media posting and audience interaction with little effort.
Your social management product can also help users save time and money. By using it, posts are put on schedules and uploaded.
3. AI writing Assistants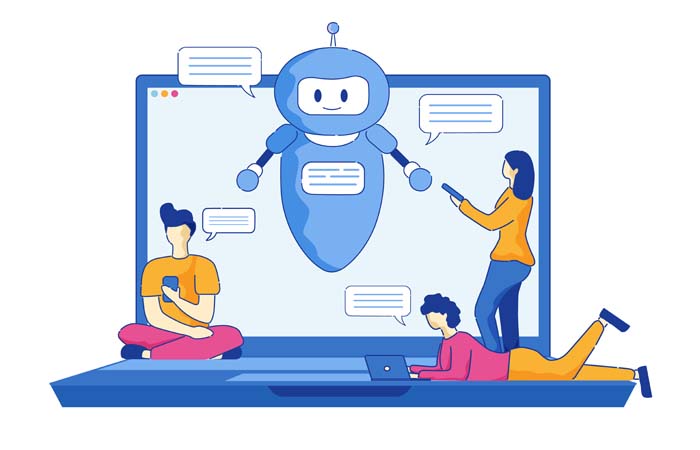 The skilled literary human being is a lean, mean writing machine. Churning out words with speed is an asset that's also relatively easy to monetize. That said, to err is human, and it's inevitable that grammatical errors will feature in written work.
That's where you pop in with your AI writing assistant. With this literary software tool, content creation becomes less of a chore. Spell checks and readability scores also analyze the content. These features guarantee the written information comes in the proper format. If you need a guideline, look at the Grammarly software.
4. Cryptocurrency Exchanges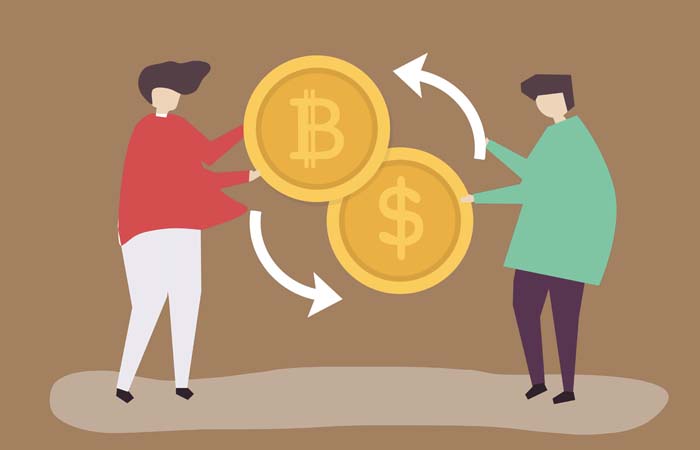 There's bound to be a new coin popping up somewhere every day. In some cases, it's hard for existing cryptocurrency platforms to keep up. You can make this lack the focus of your business with a new exchange platform. It's the perfect way to introduce the coins trading enthusiasts need to see.
For your platform launch, there's no shortage of blueprints to follow. The first step is to examine the bitcoin industry and decide on your scope. Next, choose a location that's not hostile and select a software service provider.
Finally, the closing steps need you to get proper licenses alongside liquidity options. Once that's done, set up high-security features, and you're set for business.
5. Image Design/Editing Platforms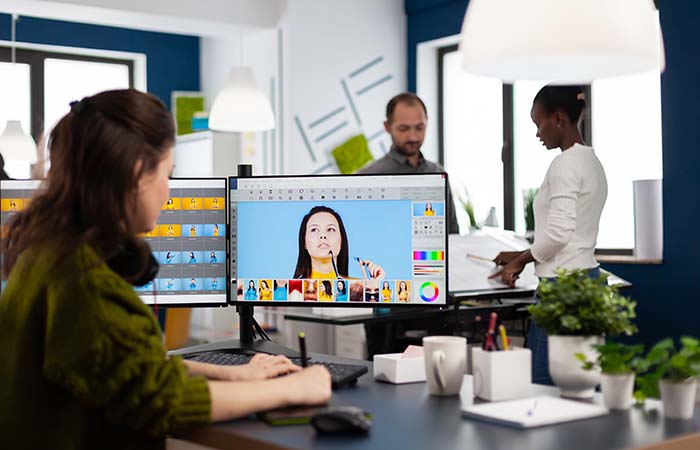 It's always a plus for companies to design and customize their images. Customers get to view something different and connect the image with the brand. In addition, software companies like Adobe have tools like Illustrator and Photoshop. These are perfect for high-quality images which brands can push to customers.
That said, things aren't so rosy. Users still pay high prices for updates and unique features. So an alternative is in order, with your SaaS product being the perfect answer. Create a design software that's affordable for users on a budget.
It should also have a free version that handles essential editing functions, e.g., light enhancement and cropping.
6. Video Rendering Tools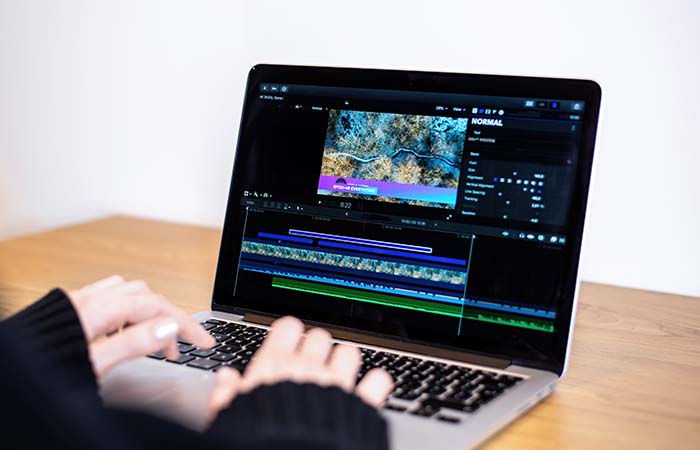 This idea is all about bringing improvements to already existing software. To be honest, video rendering software isn't new, and the job still gets done. Yet, YouTubers and graphic designers keep wailing about the damage to their systems. Other functions don't work, especially if you're working on low-end software.
Try creating software that works for devices with low specs. It would solve the need for users to upgrade their devices for video rendering and then use your software. Sure, it's a blow for giant tech companies, but you will make your mark.
7. E-learning Platforms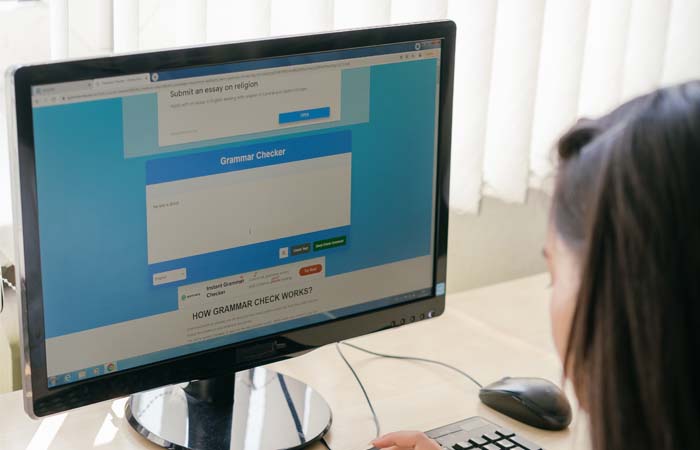 Online education is a growing trend that's been successful so far. The ability to connect globally with tutors and learn any topic you want is astonishing. You can make a software donation to this trend with a platform for easy education access. It could be an unlimited source of education material or a way for users to have mock exams.
Tutors should also be a part of the creation process. The platform can also let them sell courses to interested users—no harm in making a personal profit and promoting a learning culture.
8. Content Planning Tools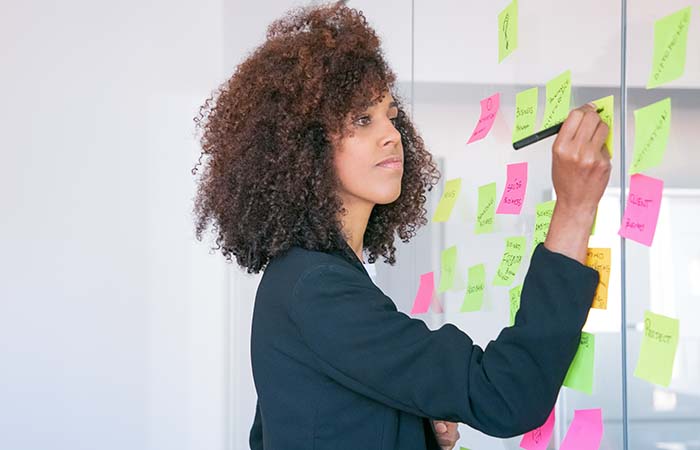 Brands develop lots of content to get customers and also keep them entertained. Unfortunately, it's become a hassle to decide what to go with daily. As a result, companies need to automate their processes.
You can create software that categorizes and schedules the content. As for features, it should come with a trend tracker to analyze the market situation. There should also be content suggestions to give new ideas to creators.
9. Payment Gateways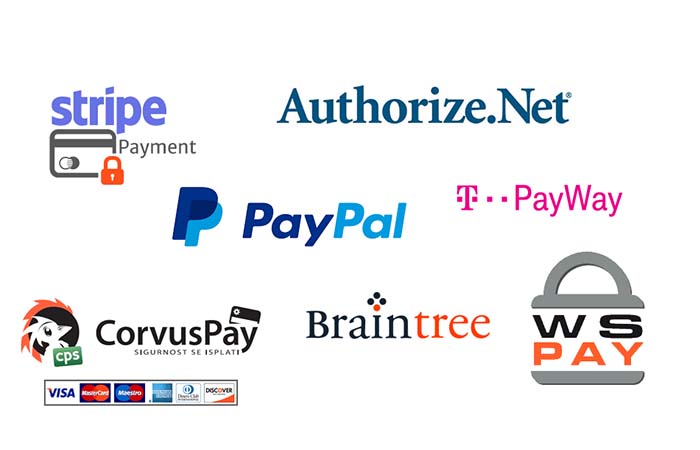 Payment gateways provide an outlet for users to get their financial transactions completed while purchasing something online. Therefore, building one that accepts payment methods, including cryptocurrency, is an asset. As a plus, you can set it up for international orders with accurate exchange rates provided.
Your payment gateway can also have an escrow feature. Funds will remain in trust for the receiving party until delivery. This setting prevents fraud with both parties.
10. Chatbots & Virtual Assistants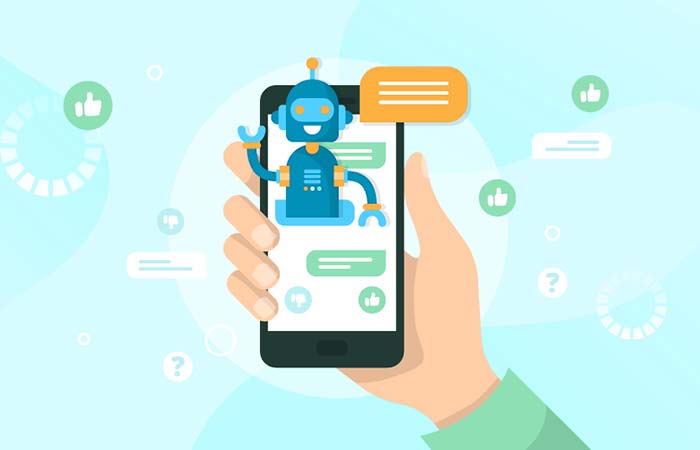 Chatbots are perfect for customer support. You don't need to create a platform from scratch. Instead, come up with software that integrates with existing brands. This gives clients quick solutions.
11. Freelancing Platforms
Technological advancements have allowed services to show up online. As a result, the number is still expected to rise by 15.3% from 2021 to 2026. This development is worth cashing in. Platforms like Upwork and Fiverr have a blueprint for features you can focus on.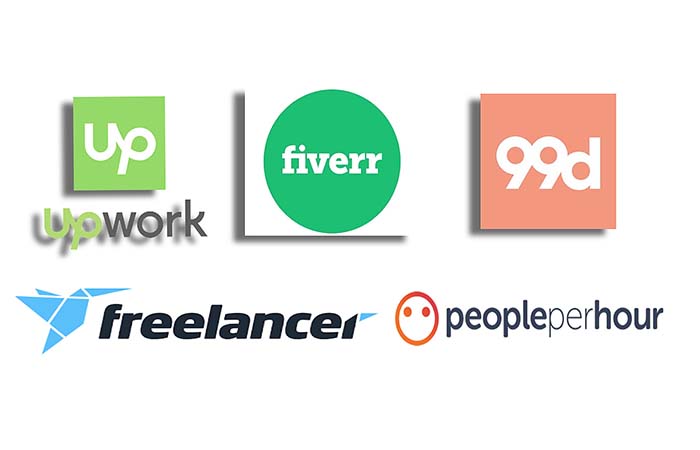 12. Accounts Management Tools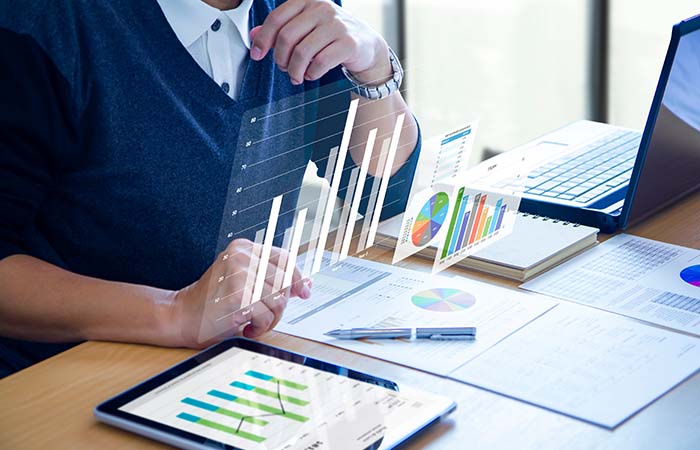 Account management tools have always been in demand because no one wants to lose track of their finances. So you can build software that handles basic tax operations, expense sheets, and cost management. That way, finances stay on course, and IRS issues don't come up.
13. Online Appointment Management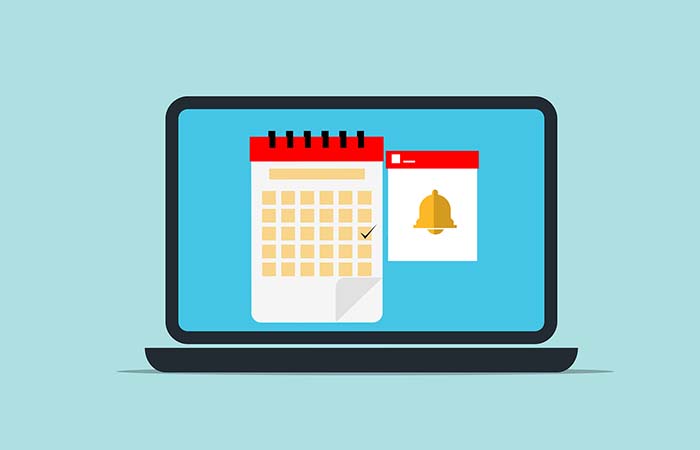 Why go through the stress of visiting the doctor's office to book an appointment. Having software that lets you book online is efficient and time-saving. With the right business plan, you can build this and scale it.
14. Marketing Automation Tools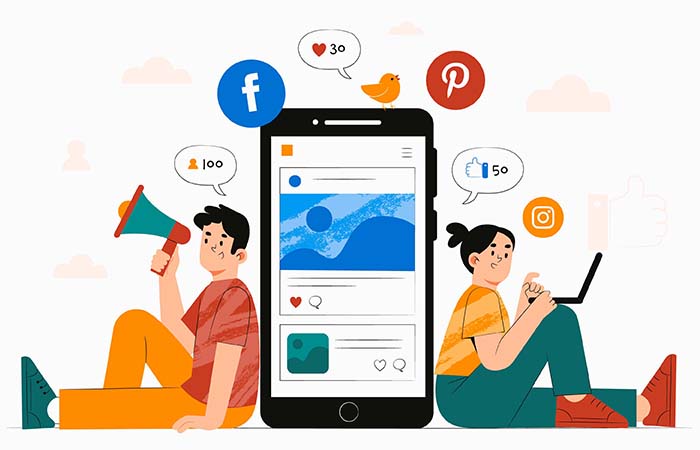 The critical factor in any successful digital marketing campaign is consistency. You need to keep creating content and engaging prospective customers. But, in the long run, it gets very exhausting.
Building software that automates the creation of marketing campaigns and engagement with customers will go a long way. Besides, you assure users it is a significant problem solver.
15. SEO Keyword Finders and Planners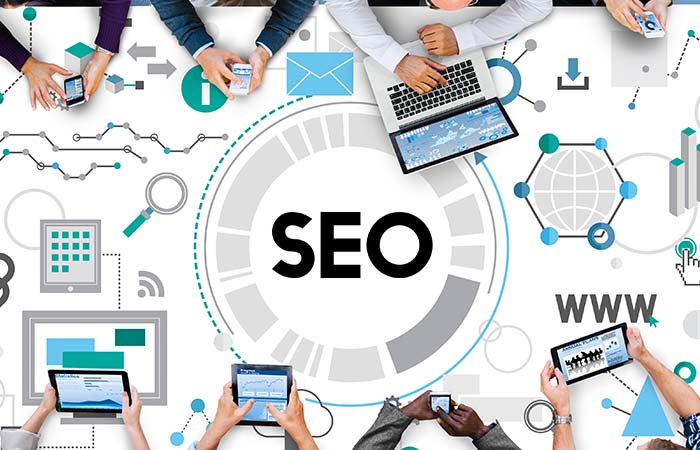 Proper SEO is the only way to rank high on the google search engine. Research and strategy for this system happen by analyzing volumes of web pages. Consider software that lets users scan top pages and get relevant keywords. The software should also examine the user's current strategy and make suggestions.
Take Ahrefs or SEMRush, for example; these tools let SEO managers find relevant keywords, decide on what content needs to be created on each keyword, and conduct competitor analysis.
16. Email Hunter Software
Trying networking but not finding the target's email can be frustrating. With email hunting software, this issue evaporates. This digital tool searches socials and work platforms. It does so until it finds the email in question. It's better than sending a social media DMS with little hope of a response.
17. Free Images and Vector Platforms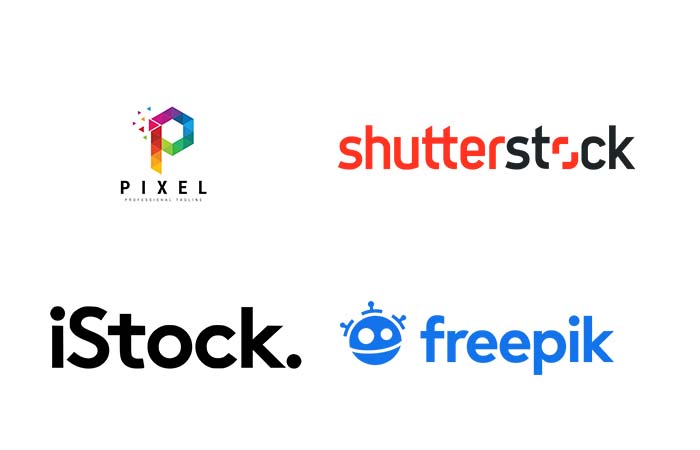 As every graphic designer knows, visuals tell a better story. These are sentiment writers who include images in their work share. However, understanding its importance doesn't mean they're inclined to pay for it. Save them the trouble by creating a platform that offers image editing free online.
18. Website Builders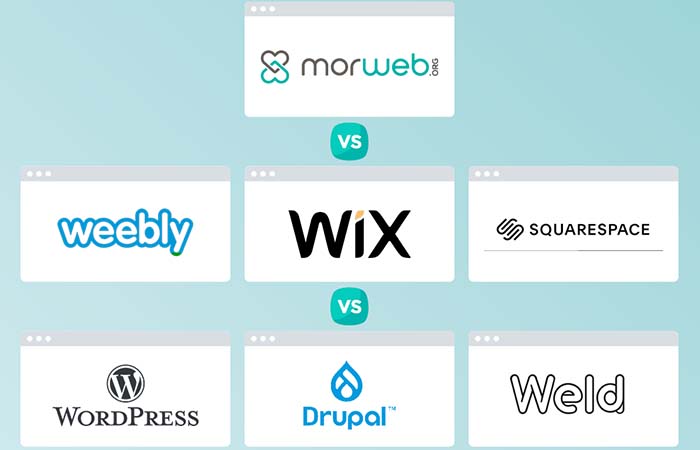 Brands with websites where they can publish content are on top of the marketing game. For new businesses, it's all about getting a platform for promoting products and services. You can create software for building, hosting, and launching a website.
19. Human Resource Management
With consistent company growth comes a wave of employee issues. These come up due to many staff requirements. Sure, you have an HR department, but it can be a lot for other humans to handle.
As a result, issues get overlooked, and a company could have a corporate mutiny on its hands. To work this out, you can create an HR management software that can handle minute employee issues. It will stick to a pre-determined operation plan so all issues will fade.
20. Job Seeking Portals
Companies are looking for high-functioning individuals to bring on board. This brings an opportunity for you to plan your next SaaS startup. The way number of job-seekers is increasing every day; there's a need for more job-seeking portals.
You can make it your SaaS startup duty to build a platform for sharing job ads. On the part of applicants, you can create sections for CV uploads and real-time interviews.
21. Remote Hiring Assistants
Remote workers are an excellent asset for any global enterprise. They can deliver tasks worldwide, and office space gets saved. However, hiring these individuals can be tricky, considering the distance between employer and client.
Therefore, you can think of creating a software tool that lets remote interviews happen a breeze. These meetings will also take place at a synchronized time.
22. Resume Builder Tools
Qualifications and experience aren't impressive until they're put together. A resume builder would be fantastic to focus on. Users can input their information, and the software organizes it all.
You can also put in a premium assessment feature that examines a ready-made resume at a minimal cost. Then, it can make the necessary changes while providing a template to follow.
23. Music Streaming Platforms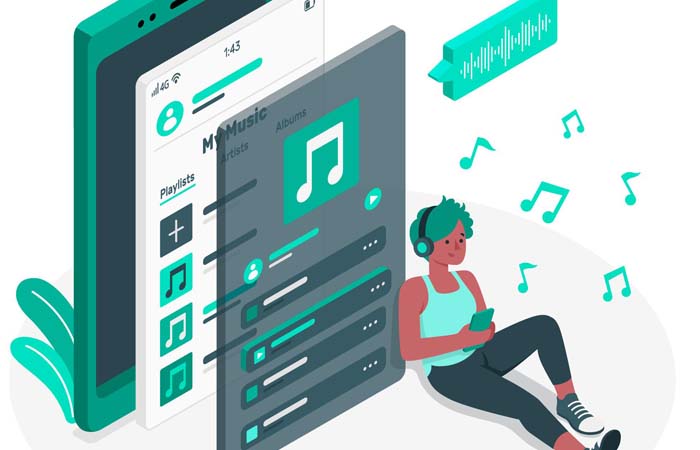 It's become difficult for most individuals to get through the day without tunes. Music streaming platforms like Youtube Music and Spotify provide an extensive list of music playlists to navigate any mood. These music platforms also show you customized music upon your listening history.
You can create software for your SaaS business to promote unknown genres and artists. It should also curate playlists based on what users have already listened to.
24. Video Streaming Websites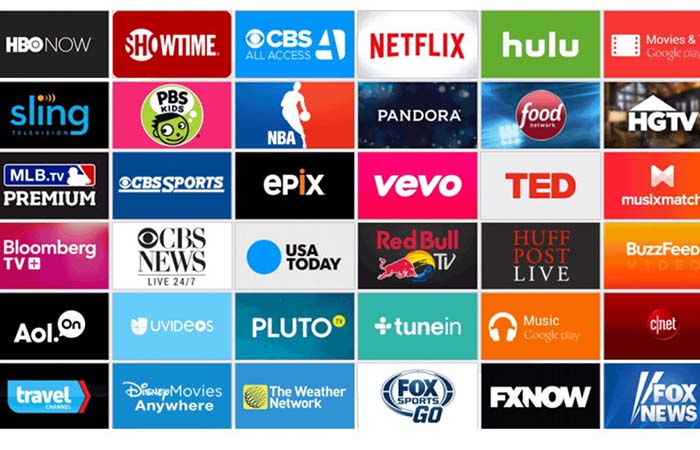 Streaming a video is a lot less than downloading it. Moreover, video content is easy to consume and tops the list of any other content type.
First, you can develop a platform like YouTube that lets users watch their favorite shows. Then, from a profit angle, you can set up a marketing system that shows ads alongside videos.
25. Property Management Services
This software would be handy for managers and users with extensive real estate portfolios. Your software would help them keep track of their investments. It will also be handy if they plan to sell or lease their property.
26. Project Management Dashboards
Project management tools have always been in demand, and there's no sign of their popularity fading. Managers and teams need tools to keep track of their ongoing and incoming projects. So, you can expect players to jump into the creation of project management tools.
The advantage here is that you don't need to come up with something entirely from scratch; instead, look at some already existing project management tools such as Jira and Bitrix. This will give you a good idea of what gaps you can fill and cash on it in the market.
27. Telehealth Care Portals
The software you create would remove the need to visit the doctor for a checkup. Accurate diagnoses and consultations come from qualified physicians. It saves both time and extra cost.
28. E-Invoicing Tools
These assets allow businesses to transfer invoices at a faster rate. Therefore, it is an essential product and one you should develop.
29. Workforce Management Tools
Many high-functioning companies have both onsite and remote staff. This labor force needs to be managed to avoid mix-ups. Build software that lets both factions communicate.
30. Data Security for Cloud Services
Cloud software threats include data loss, account takeover, and service traffic hijacking. You can launch a SaaS product that solves these issues and protect company data.
31. E-Wallet Services
All traders on the blockchain need a place to keep their hard-earned coins. You can create an e-wallet with crypto assets and has secure protocols. It should also have a backup set for users who have forgotten their login details.
32. Capital and Asset Management
Your asset management software will be vital for large companies. It allows them to track their assets and check performance stats. Your software can also help them measure vendor performance.
33. Investing Tools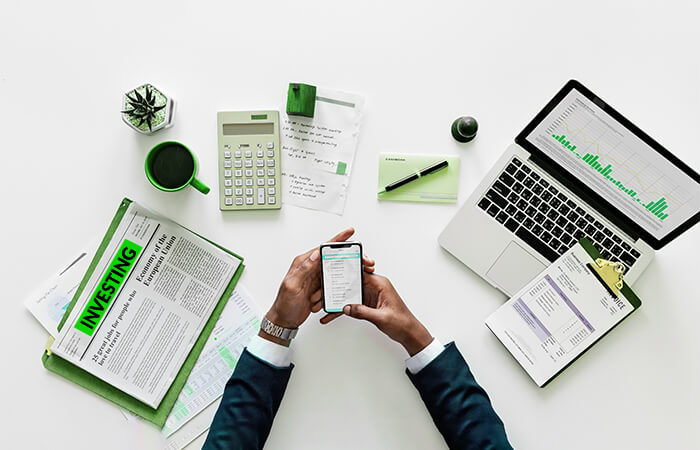 One more profitable SaaS idea for 2022 can be an online investment tool. After the global economic crisis, many people realized that investing was a meaningful way to protect the value of their monetary assets against inflation.
By creating a good investment tool, you can help your client base keep track of all the important events that drive financial markets. More importantly, you'll be providing Investors with a platform to buy, sell, and monitor stocks based on their market tendencies.
Additionally, you can provide investors with the option of investing through your platform in order to access a range of investments they may not otherwise have access to.
Existing Challenges in the Investing Niche
It is a common problem for investors to decide whether a company's current valuation is a bargain to purchase. But keep in mind that you don't clutter your platform with too much information. It's a saying that →
"Information is Great… the accompanying Noise isn't!"
So, keep it concise and as helpful as possible for your investors.
Value Your SaaS Product can Provide
Stock market valuation applications allow traders and investors to predict expected growth rates, risk-free rates, and dividends. Such predictions will enable investors to improve their future trades by comparing them with the previous ones.
Example of an Investing Tool SaaS product:
Capitist.com is a leading investment platform that provides real-time data, charts, stocks, forex, indices, and currency quotes.
Investors can also access technical analysis and financial news to stay up to date with market trends.
So start your business journey with an investing tool today and create a win-win situation for you and your investors.
34. Video Rendering & Editing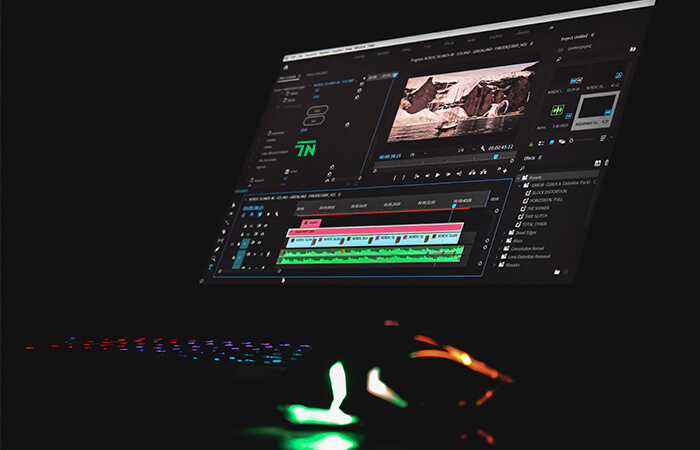 Video content is one of the best ways to drive traffic to your website or YouTube channel. In addition, video content is the most effective traffic booster, increasing organic traffic by 157%.
Real-time rendering technology for startups is a great way to boost a business's online presence, but it's still new—so if you create a SaaS based video rendering product, you can gain an edge over your competitors in 2023.
Existing Challenges in Video Rendering & Editing
The market here is represented by large companies like Adobe, Nvidia, Autodesk, and many others.
These companies provide SaaS-based software applications designed for experts; hence, they are complex and expensive. Additionally, their pricing models are rigid and inflexible for lower-end consumers.
Value Your SaaS Product can Provide
Video rendering is one of the most resource-demanding processes in the domain of video editing. It's a complex procedure that uses your computer's processing power and bandwidth to convert finalized video files into compatible formats that can be viewed on digital devices.
SaaS-based software solutions help users handle the heavy rendering workload by transferring the video processing to remote servers, which frees up their computer's memory.
Example
VEED is a SaaS startup that simplifies video editing and video development from podcasts. This SaaS product idea can help you earn $180,000 per month, with 313,000 visitors per month.
35. OKR Tracking (Objectives and Keys results)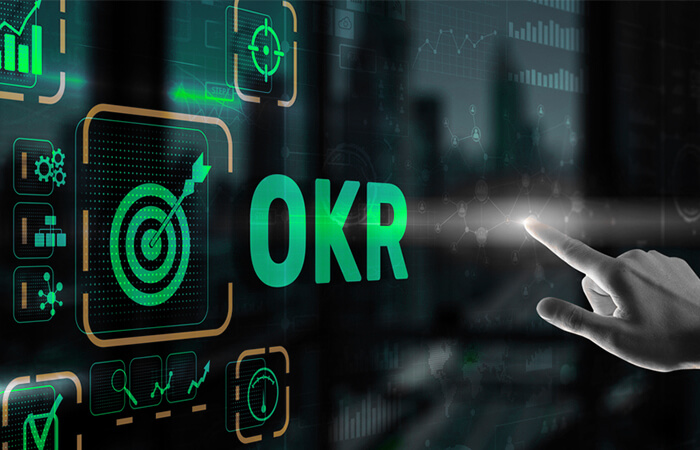 OKRs, or Objectives and Key Results, is a system of goals that creates alignment and engagement around the company's goals. It emerged recently, creating an excellent opportunity for SaaS startups to succeed.
Many businesses nowadays use a tool called an Objectives and Key Results tracker to keep track of daily processes and projects. An ideal SaaS tool would allow your clients to create customized project lists, set flexible deadlines for each objective, record results within a project, and prioritize tasks based on importance.
Challenges in creating an OKR Tracking SaaS product
To create a successful OKR software, you must consider the software's cost, gain the right technical expertise and devise proper strategy to make a suitable business model. This may take time and be a toll on resources.
Value Your SaaS Product can Provide
Your SaaS-based OKR tracking solution allows users to focus on the company's goals and measure results efficiently. It also provides regular reports and dashboards that companies can use to visualize their progress. This way, OKR tracking solutions keep teamwork visible and measurable.
Example
Timely is a SaaS-based application that uses artificial intelligence to develop OKRs. One can easily track the time spent on work applications by using Timely. This SaaS-based product idea is worth millions, as this solution has helped raise $1.1 million in seed funding.
36. Auto Parking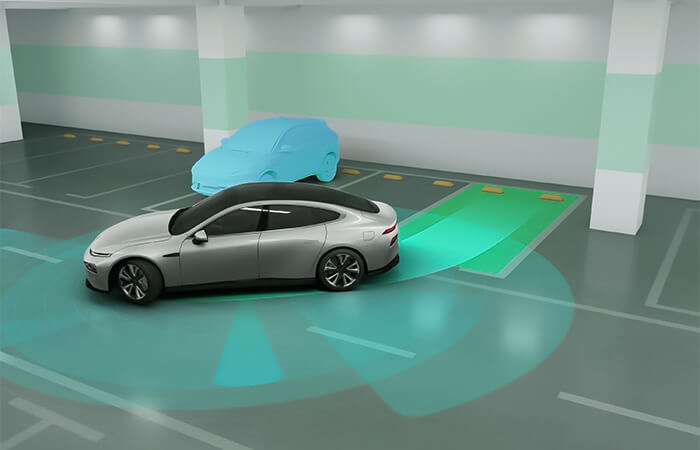 Finding a parking spot can take time and effort, especially during peak hours. As a result, one of the most profitable SaaS ideas is to create an application to help people with the parking process.
Existing Challenges in Auto Parking
The Existing Challenges in Auto Parking niche include the following:
Hiring competent staff
Finding the ideal location
Ensuring security
Maintaining an online business presence
Value Your SaaS Product can Provide
The most valuable benefit of these ideas is that car owners who use such services can find an available parking spot in congested urban areas more quickly. Moreover, the application also allows users to reserve a parking spot in advance.
Due to the lack of competition in this field, it is a straightforward path to success. As a result, you can confidently implement this as one of the best SaaS ideas for 2022.
Example
Parkit is a powerful, multi-platform parking optimization software. It provides users with fast and efficient parking solutions, helping them to find free parking places and garages.
37. Password Manager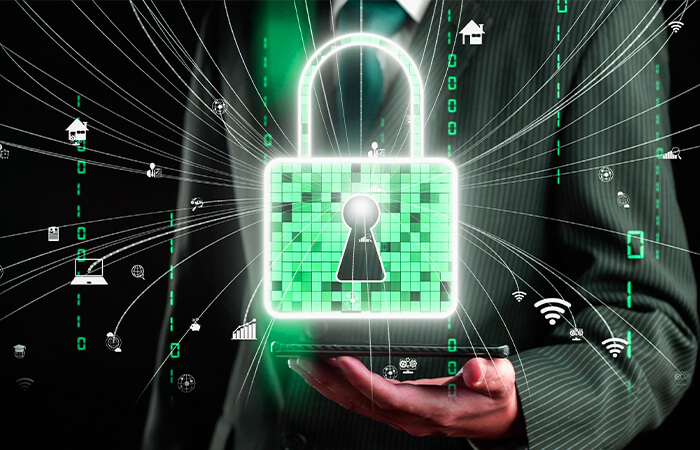 A mobile user has an average of 35 apps downloaded on their device. This means that users need to remember at least 35 different login credentials. If one application database gets hacked, connected accounts with the same password can also be hacked.
Thus, this field requires good SaaS business ideas to solve the problem of secure password storage.
Existing Challenges in Password Managers
As organizations grow, they have to deal with more passwords and account management. They often don't use standalone password managers because they need additional tools to help them manage their cybersecurity.
So, creating a sophisticated password manager with additional features and tools might help you outrun the competition.
Value Your SaaS Product can Provide
The main thing that sets this idea apart from others is that a good password manager addresses the issue of password protection and storage. It assists users in creating and remembering unique passwords for each account.
The primary account can then be protected using two-factor authentication or Google Authenticator.
Example
LastPass is a reputed password manager and generator. It helps its subscribers store passwords and personal information for users in a secure location. This app has also improved customer service and made online shopping safer and more accessible.
Due to the COVID-19 pandemic, the global Password Management market has grown to USD 1405.7 Million by 2021, which makes it a worthy SaaS based product idea.
38. Cloud (ERP) Enterprise Resource Planning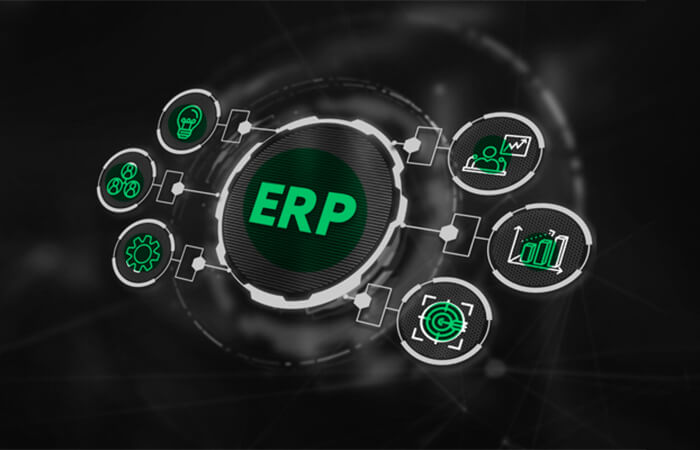 According to market trends, creating a solution for planning, human resources, and finance departments is a successful SaaS-based product idea.
On top of streamlining a company's workflow, the above-mentioned solution can help provide analytics and manage accounting tasks with utmost efficiency and precision.
Value
This idea is a value-based one, because it offers help to users in the long run regarding resource planning. A higher average revenue per contract closed means that this niche is profitable.
It is important to note that the market is primed for disruption because traditional solutions need to be updated and may not meet current market demands.
Example
Microsoft and Oracle are two well-known examples of ERP-based platforms that recognize the value of cloud ERP. They help create more accurate operations, centralize data sources, and segregate unnecessary workers because they understand the importance of ERP systems.
39. In-Detail Pricing Plans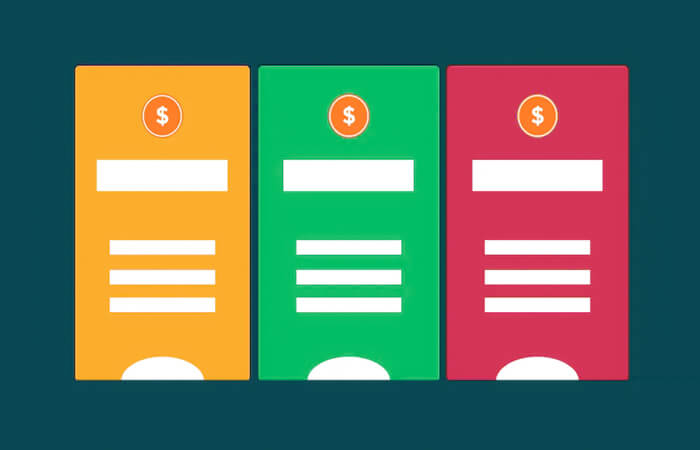 Due to the technological revolution, services are widely available for purchase on the internet. While this is good, it also opens the door to various new issues when service providers change their prices. As a result, finding accurate pricing information can take time and effort.
Value Your SaaS Product can Provide
It's an excellent and not-overly-competitive SaaS niche. So why wait to create your product? Another benefit is that no sales team is necessarily required as it runs on a product led go-to-market strategy.
Example
Some micro SaaS companies, such as Data Crops and similar tools, have already developed such apps. So you can have a look at their business idea and see how they create value for others and solve the problem.
40. Sales Tracking App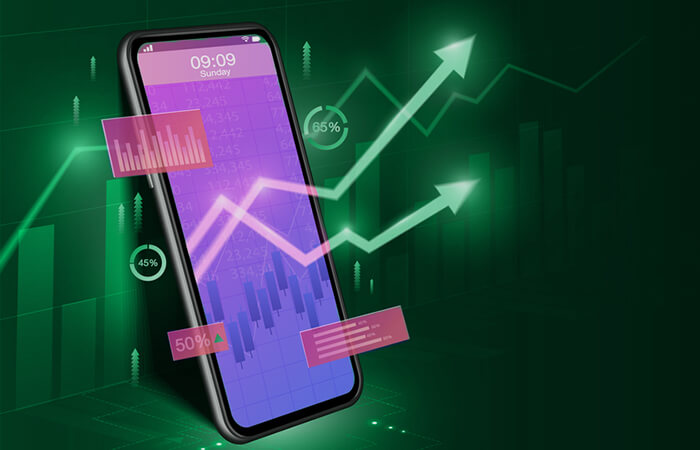 Tracking sales can be time-consuming. But it's an essential task for every online retailer and e-commerce-based merchant.
When you develop a sales tracking app for businesses, you can assist them with this essential task. When it comes to creating an app you must carefully plan in order to outperform your competitors.
Example
HubSpot Sales and Fresh Sales have created sales tracking systems that are progressing well, at least in the public eye. This helps to streamline processes to find a better return on investment and establish better coordination between sales and marketing teams.
You can also launch a product based on this idea by conducting research about their business plan.
41. Interview Tracking System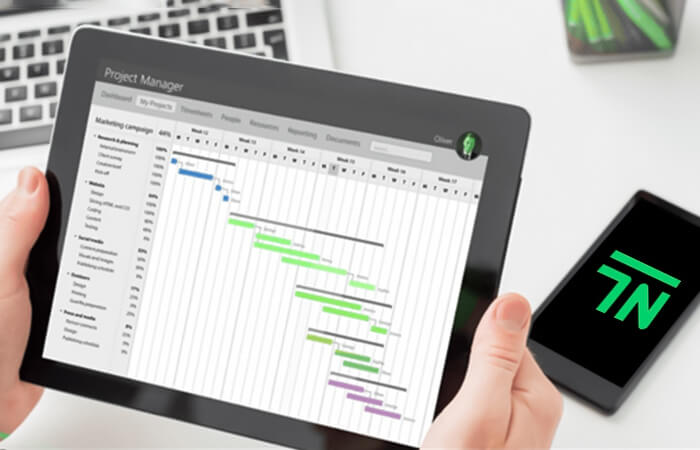 Interviewing is an essential part of the hiring process. However, it can be challenging to organize applications, keep track of information about each candidate, and compare CVs to select the best option for the company.
Using a software as a service can make this task easier by allowing you to enter notes and set reminders or compare CVs to get the best candidates for the company.
If you're in charge of recruitment, you need to track each candidate, make appointments, prepare assessments, and more. Undoubtedly, Interview tracking systems can make recruiting, interviewing, and hiring much easier.
Example
Pinpoint and Flare.hr are two platforms that can help you manage your workforce. The product is relatively straightforward to build, potentially targeting B2C and B2B customers.
42. Travel Itinerary Platform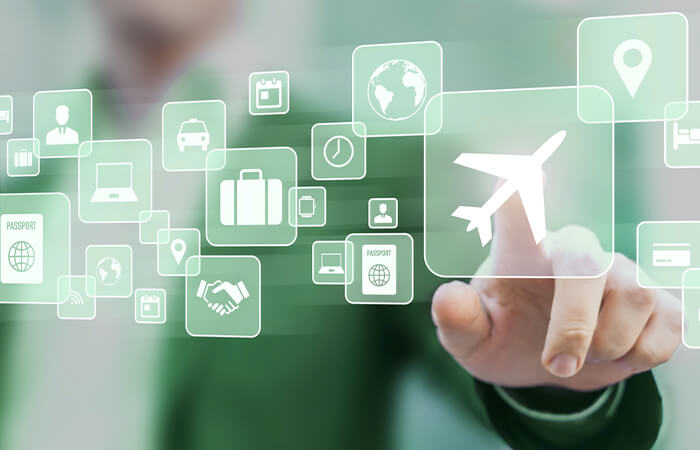 People like to travel. In fact, according to the US Travel Association, a collective of member organizations in charge of the $1.5 trillion travel industry in the US, 61% of travelers are happy with their physical well-being.
They admit, though, that it can be tiring to create a travel itinerary.
The travel industry has grown rapidly in the post-pandemic world. Due to this, there is a need for a more sophisticated travel platform itinerary. Also, a few existing solutions on the market are comparable in terms of quality and effectiveness.
Now is the Time to Bring Your SaaS Product Ideas to Life
SaaS businesses are still expanding, and you have an edge in form of the above 42 SaaS product ideas. However, it's best to hit the market running, so make your plans to launch your product.
At TechNerds, our SaaS services have helped more than 200+ exciting entrepreneurs launch their businesses and SaaS startups. These businesses are now making an impact in their relevant industries.
If the above list of SaaS product ideas inspires you to take the initiative, or you already have a product plan but don't know where to start or what it takes to be successful, consult with our business and IT experts to discuss and launch your next big SaaS platform.
Conclusion
Got an idea on a SaaS product you'd like to go with? That's excellent. You had the intention, and now you have 32 profitable SaaS product ideas. All that's left is to execute your plans. The information we've provided cuts across prominent industries. This situation gives you the advantage of variety.
Pick any of these stellar SaaS product ideas and start building.