Recent trends suggest that the digital social world is getting back to the basics with apps like Clubhouse doing the rounds on the internet lately. The audio-only platform has garnered a lot of attention since its launch back in 2020 due to which we are seeing other big sharks jump in. Now, a Clubhouse competitor app has officially launched aka Twitter Spaces, a debutant in the audio-streaming world.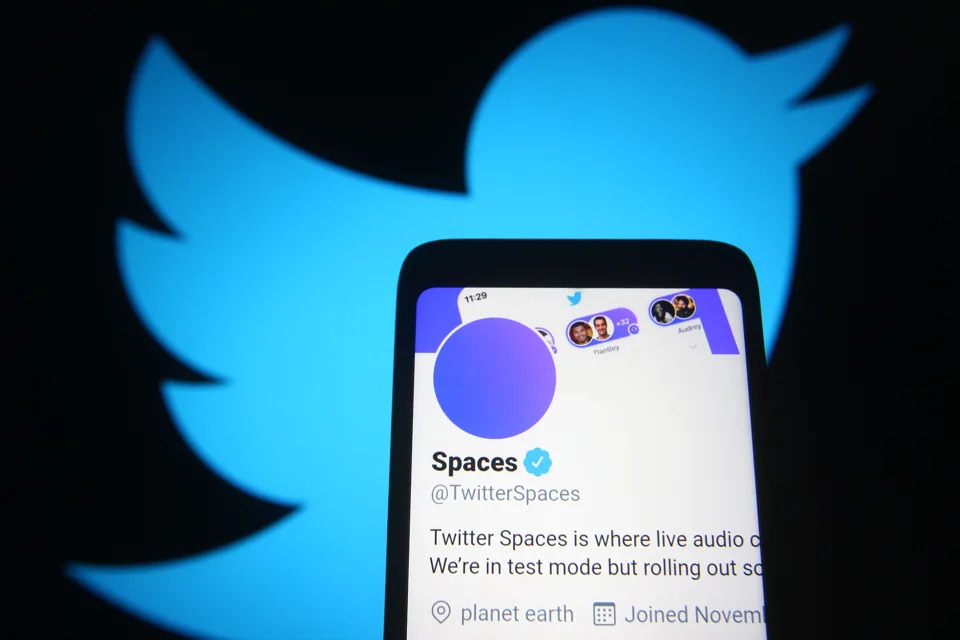 Twitter has finally launched its highly anticipated audio-streaming feature Spaces, which had been in beta testing since November 2020. Unlike the Clubhouse app, which is a dedicated platform for audio conversations only, Twitter Spaces is a feature incorporated within the app.
Those who have used the Clubhouse app know the struggle of getting an invite from a friend who is already on it, and we can understand how stressful it can be for a user to wait for a mere invite to use an app, but that's just the way things are. Luckily, you don't have to fret as Twitter Spaces is available for everyone using the Twitter app.
What Exactly is Twitter Spaces?
According to Twitter, the Spaces feature is meant to make Twitter conversations more lively and interesting. Initial testing on selected users began in November 2020 before being rolled out for the general public. Currently, creating a Space is only available for accounts with more than 600 followers, however, they're discoverable by anyone on Twitter.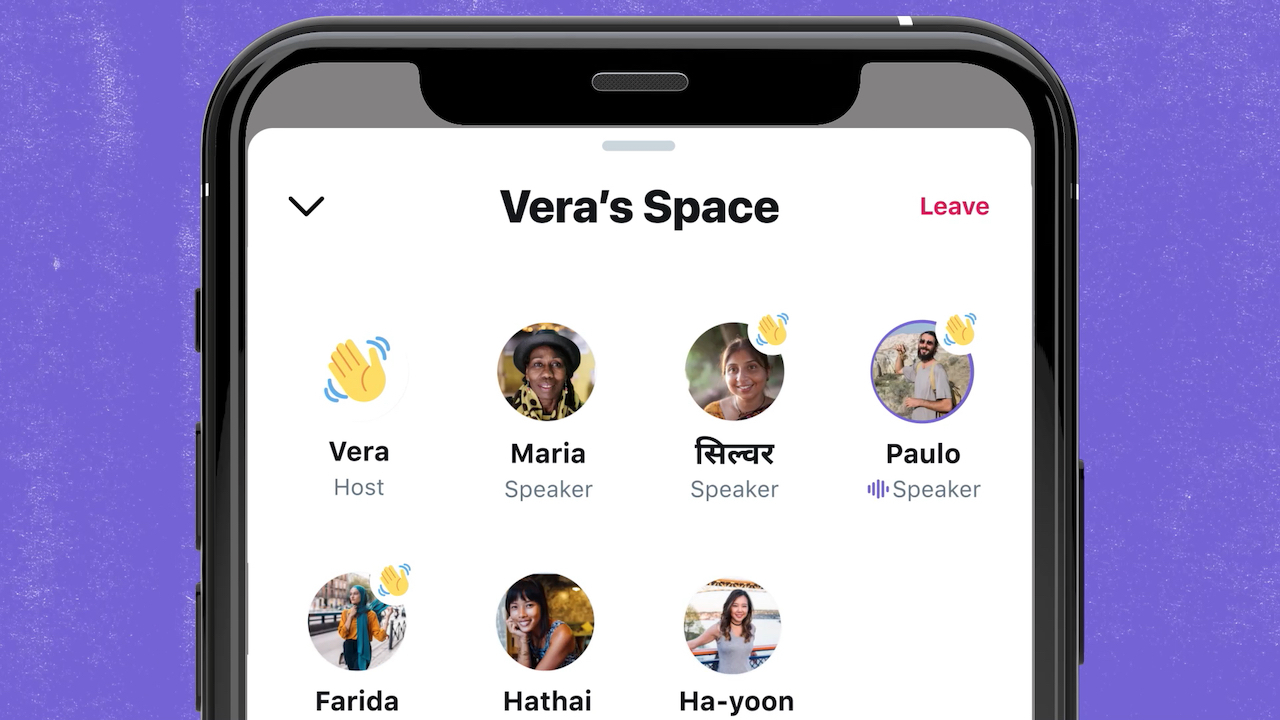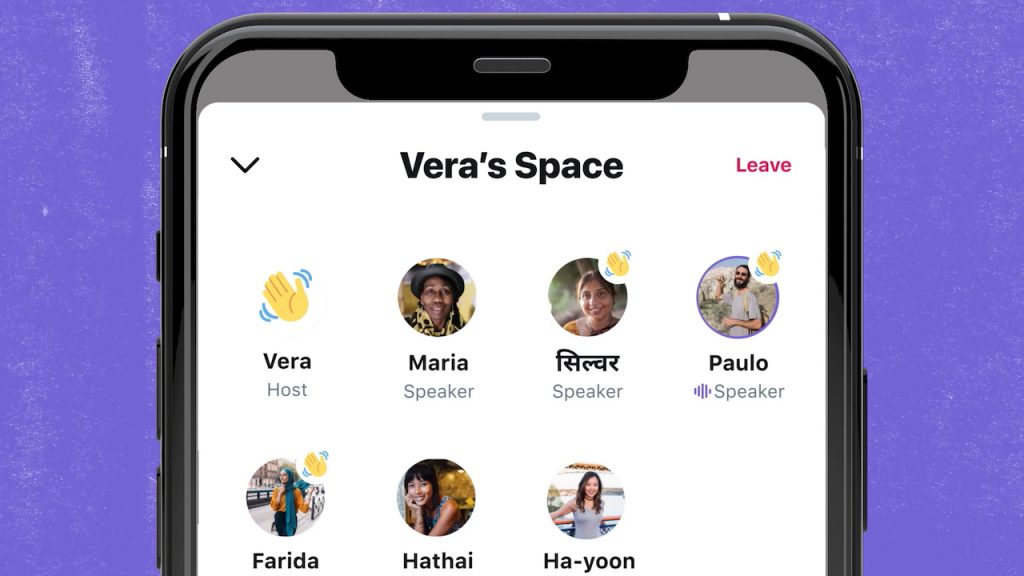 The creators say, with Twitter Spaces, they want to give people the power to voice their opinions and engage in live conversations with their followers who always have fancied listening to them.
Twitter explains, before allowing anyone to create their own space, they would work more on making it easier for people to discover a Space. Twitter is still testing its "discover" feature, and it's expected of them to develop a separate tab within the app that makes it easier to find or join Spaces.
How To Get Started With Twitter Spaces?
Twitter Spaces For Hosts
You need to have the Twitter app on your iOS or Android device before getting started with Twitter Space. There are a couple of ways you can begin creating your space (you must have at least 600 followers to start). Here's how you can create one:
Long-tap the compose button
Select the Spaces option (the one with multiple circles forming a diamond)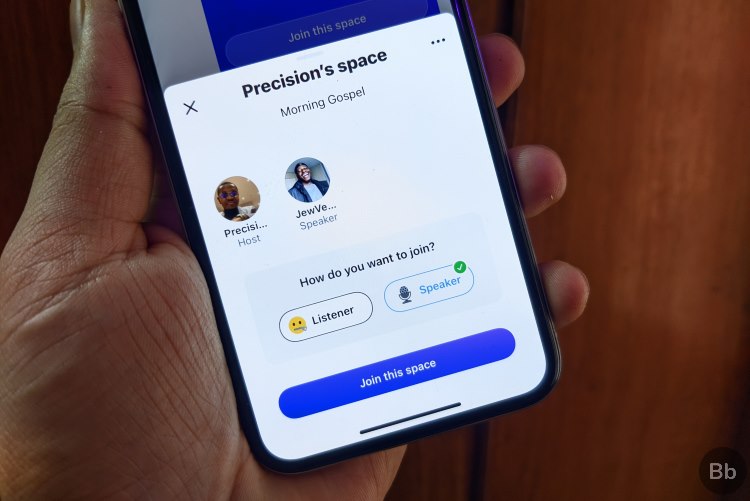 As a speaker, you control many things in your Space including, who will speak, when to end the Space, pin tweets, and reactions. Moreover, you have the freedom to DM your Space's link to invite your followers, or you can share the link externally as well to get more people to join your Space.
Recent changes to Twitter's management controls allow hosts greater control over their Space. These include muting all the speakers at the same time and removing them unanimously. According to Twitter, they are constantly improving the platform to allow live conversations to flow freely.
Twitter Spaces for Listeners
It's easy to join Twitter Spaces as a listener. Just search for a Space, and you'll get a bunch of them. Simply tap join, and you'll be in. You don't need an invite or a referral to enjoy lively conversations here. This is where Spaces is a step ahead of the Clubhouse app.
Some Exciting Features
Unlike Clubhouse, Twitter Spaces allows you to switch on/off captions while someone is speaking, so you can follow what they are saying. Moreover, Twitter Spaces has integrated the emoji feature upon users' demand, making live conversations more lively and fun to have.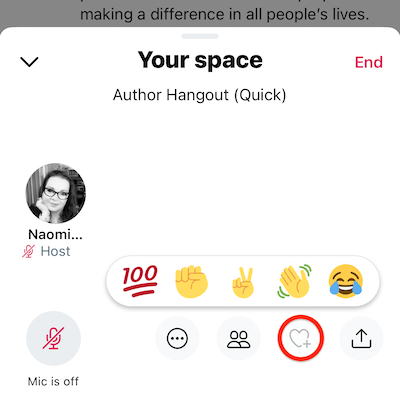 Twitter Spaces vs Clubhouse: The Ultimate Face-Off
In a nutshell, both Twitter Spaces and Clubhouse look pretty similar in design and overall features, but the latter has the advantage of hitting the market first. However, users say that Twitter Spaces has a competitive edge over Clubhouse in the long run as Twitter has a great audience base. On the contrary, Clubhouse is a newbie that is building its audience right from scratch.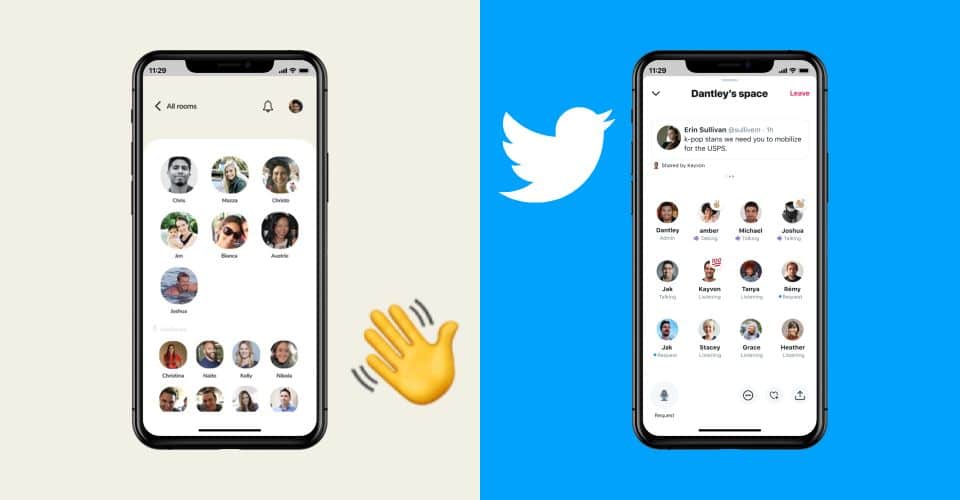 User Reviews
We had a chance to talk with a few Twitter Spaces users, and one of them said, "Clubhouse feels like going to another person's house for a social gathering & you'll maybe be forced to interact with people you don't know. However, Twitter Spaces feels like a small gathering you have at home with friends.
Another user revealed, "I know Twitter Spaces is only in beta, but I'm so impressed by the audio quality and the emoji functionality that allows listeners to participate more actively.
Here's the ultimate list of comparisons between the both:
Features
Twitter Spaces
Clubhouse
Platforms
iOS & Android
iOS and Android
User Roles
2 (Speakers & Listeners)
3 (Speakers, Moderators, and Listeners
Audio Quality
Better audio quality
Average Audio Quality
Reaction Controls
Emoji Reactions
No Reaction Controls
Devices
Mobiles (Web access is in beta stage)
Mobile Only
Speakers & Listeners Limit
10 Speakers max, No limit to Listeners
No limit to Speakers, Max 5000 Listeners
Finding Rooms
Rooms can be found via the search bar or via the fleet bars
Rooms can be seen and explored in a hallway view
Accessibility
Mobile app (Web access is in beta phase)
Mobile app only
Registration
Can be accessed by anyone as a listener,
hosting is available to selected users
An invite from a current user is required to get started on Clubhouse
The Future of Audio-Streaming Platforms
As of writing this piece, both these apps are fully available on iOS and Android, and it would be very interesting to see how things pan out in the future. One thing's certain the future of audio-streaming platforms is extremely bright, and we should expect more of such apps to join the party in the coming years.
From the outside looking in, Twitter Spaces and Clubhouse have competitive advantages over each other. Twitter, a social media platform that is immensely popular and used by billions of people, doesn't need an introduction. Whereas the Clubhouse is building everything from the ground up, and so far, it has managed to gain the spotlight.
Audio Platforms: Breaking of a New Ground
A year back from now, no one knew that we'd indulged in something very minimal. The success of the Clubhouse app proves that technology doesn't have to be fancy all the time. Sometimes, it's the underdog that turns the table.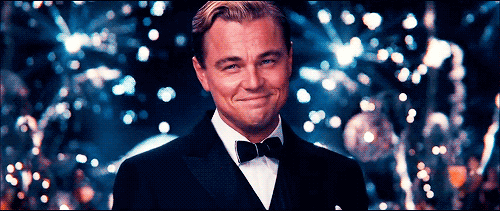 Fast forward to today, we have a new force to reckon in the audio streaming world in the shape of Twitter Spaces. This shows that big corporations have realized the power of what audio-streaming platforms can achieve. This means we'll see more of the big fishes make use of this new mode of communication.
Not long ago, Mark Zuckerberg appeared on Clubhouse, revealing that Facebook will introduce exclusive audio features for users. Moreover, Instagram improved the quality of its audio tools in a bid to keep their users intact.
We at TechNerds, believe adopting technology trends at the right time is what sets up an organization for lasting success. In such a fast-paced world, opportunities are few; either you seize them, or your competitors do.
With mobile apps growing rapidly worldwide, it's evident that business leaders see them as bread and butter for their companies. Do you know 21% of millennials open a mobile app more than 50 times a day? Can you really afford to miss out on this audience? We're sure you can't.
Get in touch with us today and get yourself an exclusive mobile app to accelerate your business' growth and revenues.
A Marketing Opportunity for Businesses out of the Blue
With worldwide marketing expenditures amounting to billions of dollars each year, innovative businesses would love to grab any new platform that could serve as a potential marketplace, and guess what, here we have 2 all-new social media platforms full of potential for becoming a dominant force in the future.
Before going further, you need to have a very effective social media strategy for your business to be able to get the maximum out of any social media platform. Following every new bell and whistle won't lead you anywhere unless you don't have a sound marketing strategy in place.
Click here to find out how we can help you formulate a bold and surefire marketing strategy that win over your competition.
Once you get your marketing strategy fixed, here are some thought-provoking ideas on how can you use platforms like Twitter Spaces and Clubhouse to expand your business.
Organizing a Q&A or AMA Session:
Imagine hosting a live Q&A or Ask-Me-Anything session on your new business product where interested people could ask you whatever they want to know about it. Doing this will cut down the majority concerns people have about your product and can serve as a great pre-launch activity.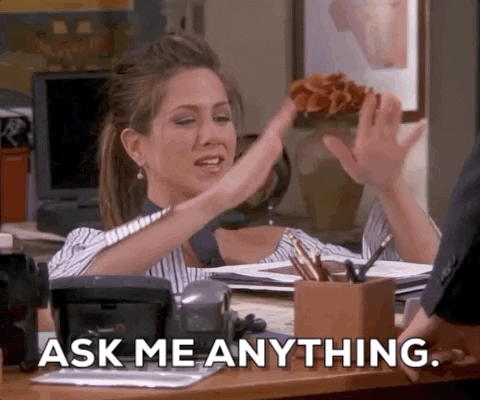 This idea can even do better if you invite a local celebrity or a public figure to join your Space. Create a Space and share its link, so people can find out what the session is all about and how it can benefit them.
Hosting a Game Show/Giveaway:
This idea is naturally inspired by radio shows. Host a live session with your followers and talk about the potential launch of your upcoming product or offer a giveaway.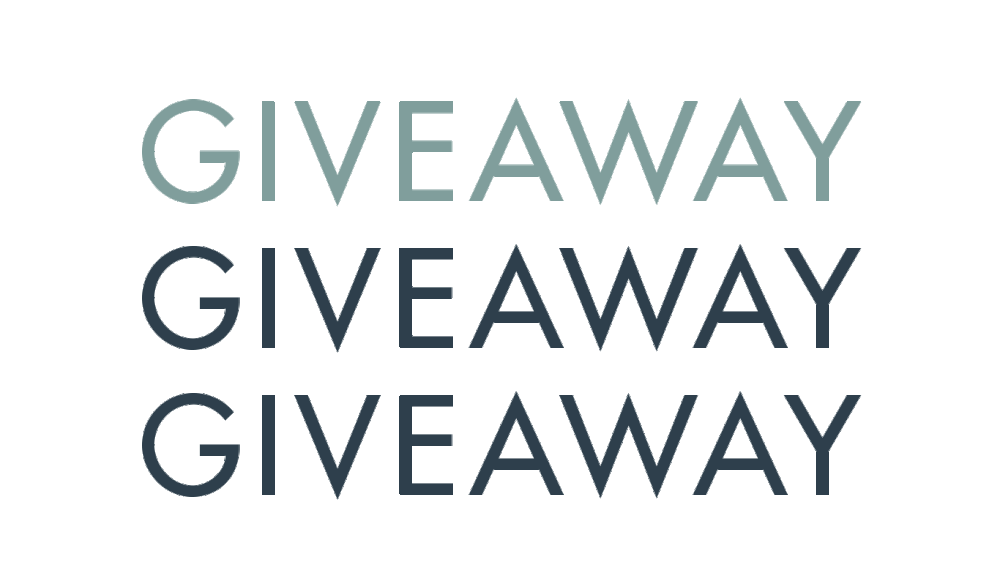 Simply announce a game and let your listeners compete with each other, and the winner takes it all. Such a marketing shot can do wonders in spreading words about your business among the masses.
Release of a Music Album/Podcast:
What better fit can it be for an audio-streaming platform than music itself? We've seen how musicians are making it big on Clubhouse, where they host rooms for virtual concerts and music releases.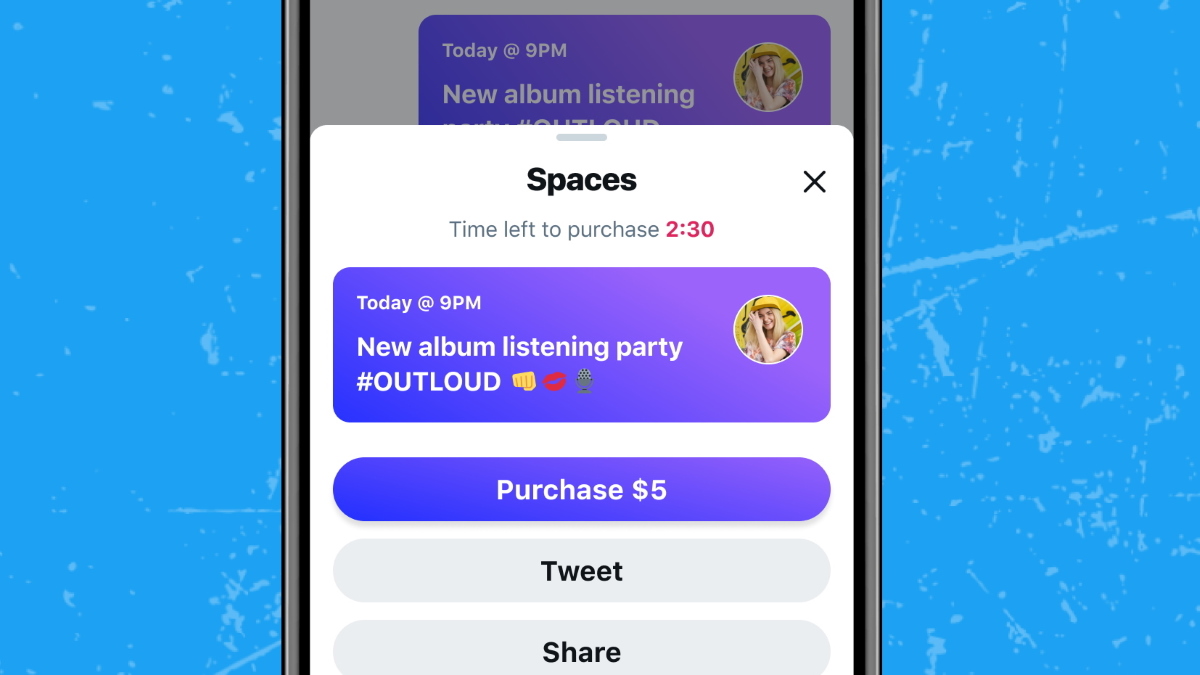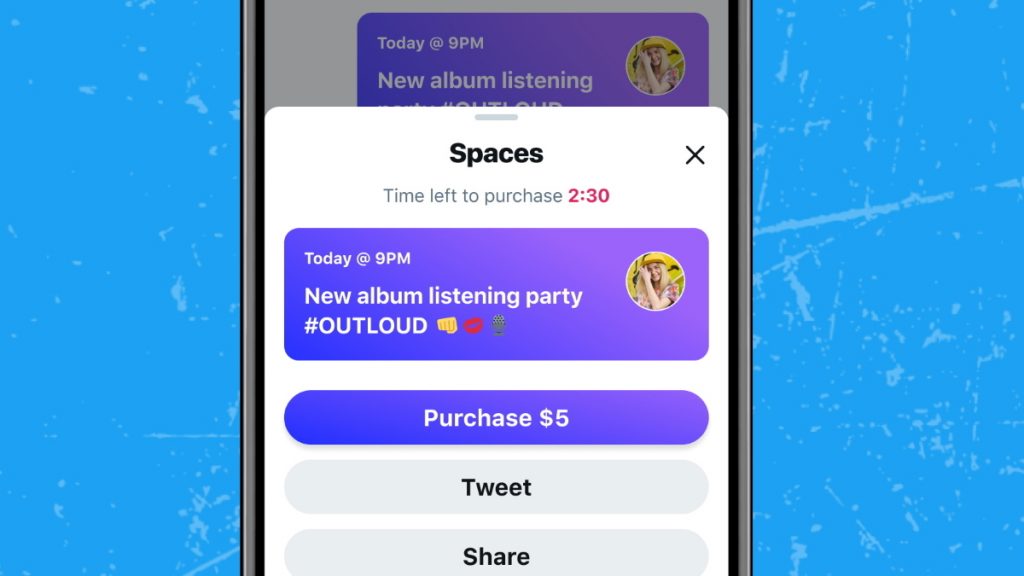 If you're a music producer or heading a music label, audio-streaming platforms can serve as go-to marketplaces for your business. In addition, you can also promote your new releases with live music concerts.
Getting a Similar App Developed:
We suggest taking a dig at audio-streaming platforms, and you may be able to divert some attention. People are craving audio-only apps which means the potential is right up there.
At TechNerds, we've crafted hundreds of mobile apps for businesses around the globe to help steer them into the future with a distinctive approach. It's time for you to make the right move and get your audio-streaming platform developed by the right team.
Conclusion: The Hype About Audio-Streaming Platforms is for Real
The early popularity of Clubhouse followed by the launch of Twitter Spaces lately has left many scratching their heads. It's evident that the social audio platforms are here to stay, and with time, they will only get better.
The upcoming lineup of audio-only mobile apps is pretty much jam-packed with more big names jumping into the audio-only spectrum. With all this in the pipeline, it's time for your business to play bold and take a jab at getting a mobile app developed.
Interested in reading more? Take a look at How Clubhouse App Wobbled the Giants of Silicon Valley and Here's What You Can Learn.