The SEO industry is flooded with companies claiming to be the best at what they do. However, some companies don't excel at anything yet still appear in Google search results. This makes choosing an SEO company that aligns with your vision challenging.
A common mistake business owners make is starting their search with an intention to find just any SEO agency. This is the wrong approach to take.
The right approach is always to look for a company that's the right fit for your business.
Kudos to you for making it here though, as we're about to help you make an educated judgment in choosing the right SEO company.
Why Do You Need an SEO Company?
Before you take the SEO route, be clear about why you need to hire an SEO company. Normally, a business hires an SEO agency to rank on niche-specific keywords, boost online visibility, increase organic traffic, and improve conversion rates.
So, if your business has a website, SEO becomes crucial. It's essential to the success of your business, whether it's new, old, struggling, or successful.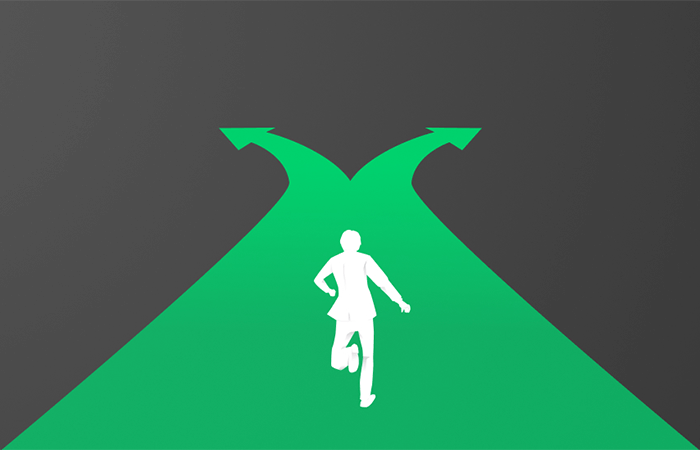 Let's imagine a scenario to help you understand.
Imagine being a customer in search of SEO services online. You type your query in the Google search bar and get hundreds of results to choose from.
Which one should you click?
Even though the top result may seem to be the obvious choice, it wouldn't be a good idea to do so when finding the right SEO agency to partner with.
The reason? You need to find an SEO agency relevant to your business needs.
💡 Always hire a company that specializes in addressing your business' pain points and goals.
Therefore, the key to finding the right SEO agency lies in being clear on your business goals.
Following are a few SEO goals and expected outcomes you can expect from a Result-Oriented SEO Agency.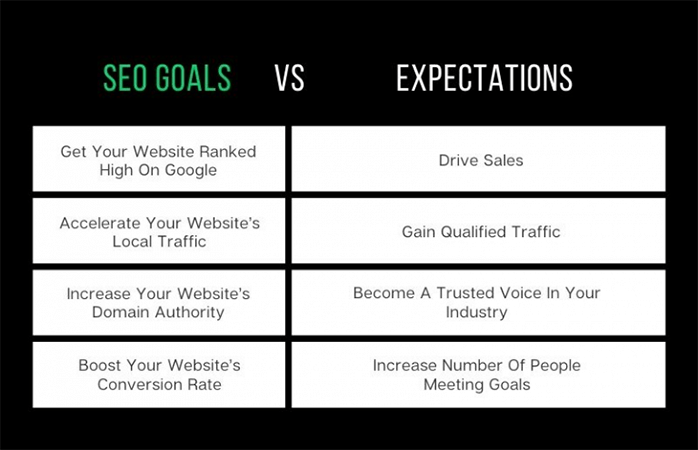 Let's discuss two hypothetical examples to help you better understand which SEO agency to choose when pursuing a particular goal.
Example #1
Set Goal – Get Qualified Traffic
Let's say you want to drive qualified traffic to your website by ranking on a specific keyword searched by your audience.

Expected Outcome from SEO Agency:
The agency must successfully help your website gain qualified traffic over a certain period of time.
Example #2
Set Goal – Increase Your Website's Domain Authority
Let's say you want to increase your website's Domain Authority to emerge as a trusted business in your industry.
Expected Outcome:
The SEO Agency must successfully get backlinks from high-authority domains to visibly increase the domain rating of your website.
Both cases clearly state goals and expectations. This makes it easier to set benchmarks and achieve results over time. Now that you understand goal setting and outcomes, your next step is to hire the right agency
Consider the following six factors before choosing a results-oriented SEO agency.
6 Ways to Choose the Best SEO Company for Your Business
Although the internet has brought a lot of convenience to our lives and made it possible to explore the furthest opportunities around the globe, it has also created self-proclaimed superheroes. It seems like they're everywhere, claiming to be the jack of all trades.
This "superhero" stuff is what makes hiring a reputable search engine optimization company a difficult decision. Everyone with a laptop and internet connection claims to make your SEO jab a box-office hit. Believe us: you seriously need to avoid these tricksters, or else you'll be cash burned.
Suggested Read: Read how to rescue your project once you're tired of being over-promised and under-delivered by freelancers and SEO agencies.
Successful SEO companies possess character and have a strong portfolio that differentiates them from the tricksters.
1. Company's Past Performance
Whether you're choosing a company for SEO services or you're at a grocery store to buy some products, your decision is always influenced by your perception of that brand and its performance.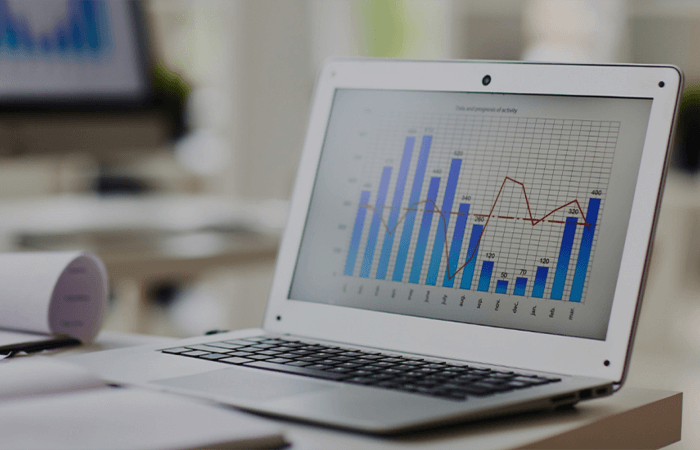 A company's past performance is social proof of how well the company has fared over the years. When looking into a company's past performance, you have a lot of material to dig into. For example, you can check their client testimonials, read case studies, or see reviews from clients on Clutch or Goodfirms.
This effort ensures that a company can drive the SEO results that they have promised on their social media and website. Once you're sure enough, you can move on to the next step of the process.
2. Portfolio of Top Clients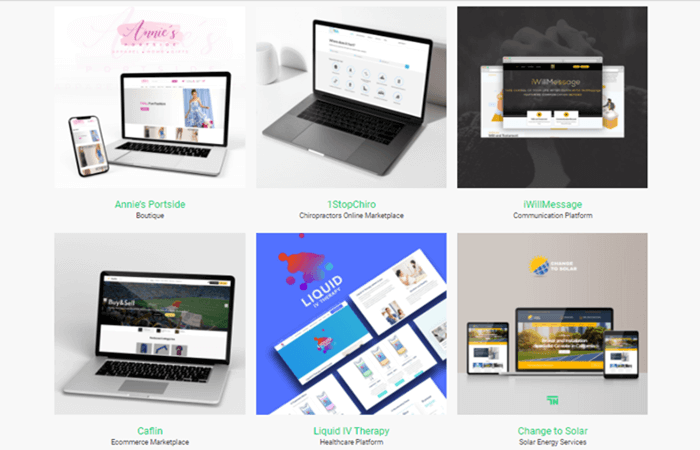 The best SEO agencies show proof of success. They display their clientele as a way to share the experience of others who approached them like you.
Sure, it's easy to say, "Hey, we worked with Coca-Cola," but it's even better when you can showcase the results you helped them achieve.
When picking the right SEO agency for your website, your first step is a good benchmark. And what better way to do this than looking at their portfolio of clients?
It's not just a list of logos but rather evidence of the agency's skill set and how it can help you get better results.
3. Look at the Company's Core Services
Earlier in this article, we looked at how there's no such thing as a one-size-fits-all SEO company. Despite their claims, every company has some shortcomings and some strong fronts.
Let's say you're looking to hire an SEO company that can rank your website high on search engines. In this case, look for companies with an impeccable portfolio of helping their clients achieve a high Google ranking.
If you get a chance to talk to a company's support agent, you can ask a few questions to consolidate your research:
1. What are your SEO services?
2. What industry do you specialize in?
3. Can you provide me with a few case studies of your previous projects?
4. Learn About the Company's Processes
Creating a sure-fire SEO execution process is not a one-time deal. Companies spend a lot of time and sleepless nights developing processes that actually work. And not only that, they have to test it repeatedly to make sure they can offer it to you.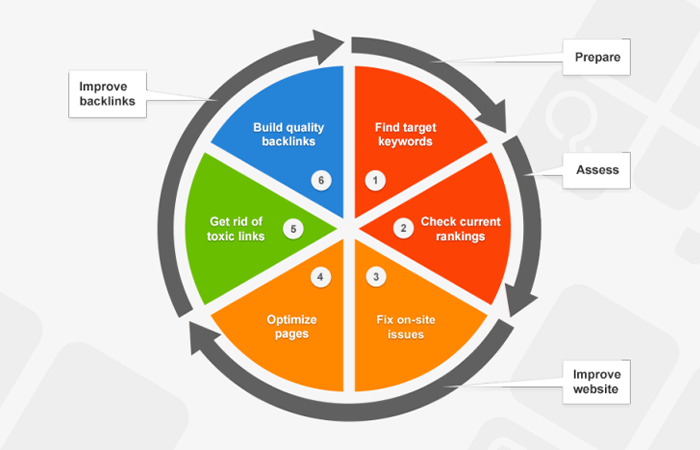 This sets apart a results-oriented SEO company from an average company. As an agency gains experience working with different clients, its processes are defined to give potential customers a glimpse of how it will deliver results.
Therefore, you'll see SEO companies with entirely different work processes. It's up to you to determine which company is most suitable for achieving your business goals.
5. Don't Just Google, Consider Word of Mouth
You shouldn't select an SEO company solely based on its ranking on search engines. What if "The Best Company" isn't ranking among the top 10 searches?
This is because the best SEO companies are too busy promoting their customers' websites to spend time marketing their own sites.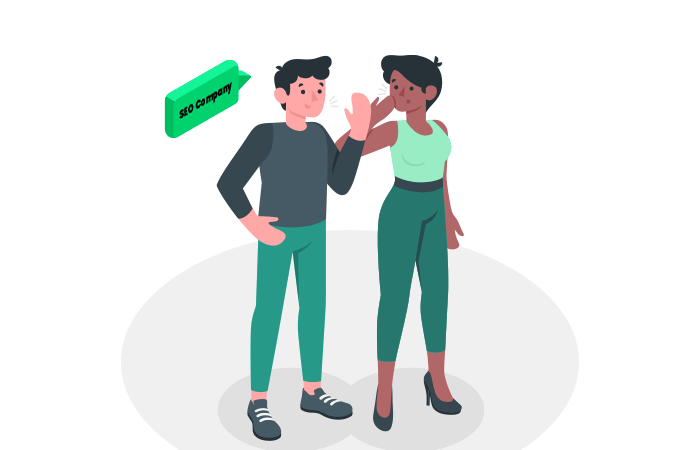 Most of the best firms have a lot of long-term clients who recommend the company to others in their professional circle. For example, only companies in need of new clients would rank "best SEO company in Miami."
Therefore, the best way to choose a qualified SEO company is through word-of-mouth advertising. Instead of solely relying on Google, ask people in your professional network for recommendations.
It's also a good idea to consult with other companies within your industry because the services they will recommend already have experience in your industry.
6. Schedule a Meeting and Ask Questions
Finally, it's imperative to schedule a meeting with the SEO company in question before hiring them.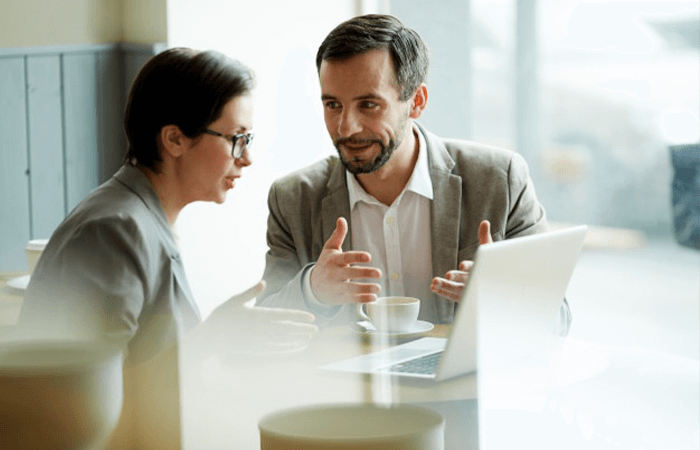 SEO agencies even provide free website audits or share keyword rankings and competitive research before you agree to work with them. This can be useful if you cannot do the research yourself or if you don't have access to the premium tools yet.
Critical Mistakes You Need to Avoid When Choosing an SEO Company
We make mistakes—a lot of mistakes, in fact. Even the most innovative businesses do. Mistakes shape our career for success and make us who we are.
What if you had the opportunity to avoid committing the most painful mistakes within your career? Would you take it?
Many people would seize the opportunity. There's no surprise there. Almost everyone would prefer to travel the smooth road to success rather than the bumpy path laden with land mines.
Unfortunately, that's not how success works. Unless we learn from our mistakes, we won't overcome the habits, behaviors, and assumptions that caused them. Mistakes are instrumental to business success.
Even well-established businesses sometimes make a few common blunders while hiring an SEO company. We've listed three common mistakes businesses make and how you can avoid them when you hire an SEO company:
1. Choosing a Black Hat SEO Company
Before starting your SEO journey, keep in mind that SEO is a time-consuming process. Generally, it takes up to six months for an SEO strategy to provide results.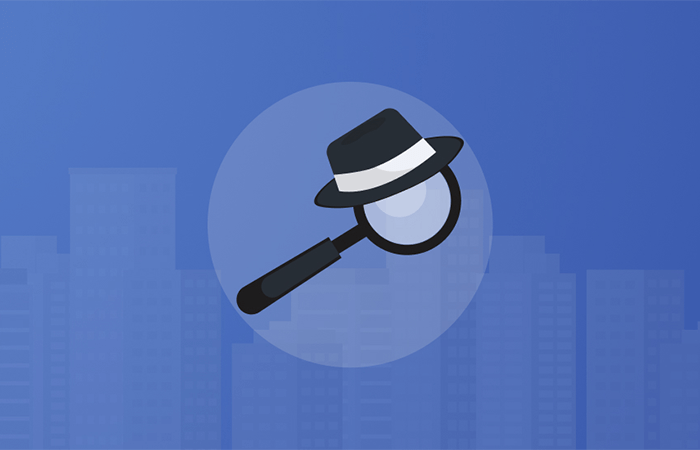 This SEO feature causes frustration among even the smartest of companies, and they begin to find shortcuts to rank on Google more quickly.
While black hat SEO can help you rank quickly, it comes at a cost. You may get your website banned from Google, and that little happiness will be gone forever.
The worst part? Even if you start practicing white hat SEO, it will take a very long time to overcome the effects of black hat SEO and start all over again.
The question is, how do you know the difference between a white hat and a black hat SEO company?
🎩 Black hat SEO refers to any SEO practice that violates the search engine guidelines and spirit.
Here are a few examples of black hat SEO practices:
1. Link building through private blog networks (PBNs)
2. Adding your website link to any blog comment randomly
3. Buying irrelevant links
4. Keyword stuffing on a website
5. Publishing someone's content on your website
You most certainly don't want any damage to be done to your website; therefore, we strongly recommend hiring only an SEO company that follows Google's Guidelines while implementing SEO strategies.
2. Limiting Your Search to Only Local SEO Companies
Although hiring a local SEO company is a plus point for your business, it shouldn't be your top priority. Instead, you want to prioritize experience, results, and return on investment over the location to meet your business SEO goals.
For instance, if you hire an inexperienced local SEO company while your competitors have hired an off-shore but highly experienced SEO company, you won't be able to achieve the results they do.
Your competitors will be basking in the glory of Google against the valuable search terms, while you'll have to settle for less revenue, sales, and leads.
3. Choosing a Low-Cost SEO Company
Pricing plays an important role when hiring SEO services and agencies. A business sets its budget and finds a digital marketing company within that budget, which is fine. However, the mistake is to set unrealistic budgets that often lead to disappointment in the end.
If you see a company charging $100 per month for providing SEO services and think it's affordable, that's the first of many red flags. The fact is companies who offer SEO services for dirt cheap often overpromise and underdeliver.
You must educate your in-house digital marketing team about realistic SEO pricing, which will allow you to allocate a feasible SEO budget. On average, companies spend $750 to $2,000 on SEO services per month. However, this number can be lower or higher depending on your SEO strategies, company, and the size of the team you hire.
Final Thoughts: Be Patient With Results After You Hire an SEO Agency
Choosing an SEO company is not a get-rich-quick scheme; you have to be patient to see results. As previously discussed, a successful SEO campaign takes over six to nine months to produce results.
You can reap the benefits of SEO for your business only if you're patient and the company you've hired does the job right.
If you've just begun searching for a results-oriented SEO agency, you're at the right place. At TechNerds, we help you outrank your competition by getting your website ranked high on Google against valuable target keywords.
We offer a host of professional SEO services to improve your website's online visibility, drive more clicks and appointments, increase sales, and generate positive ROI.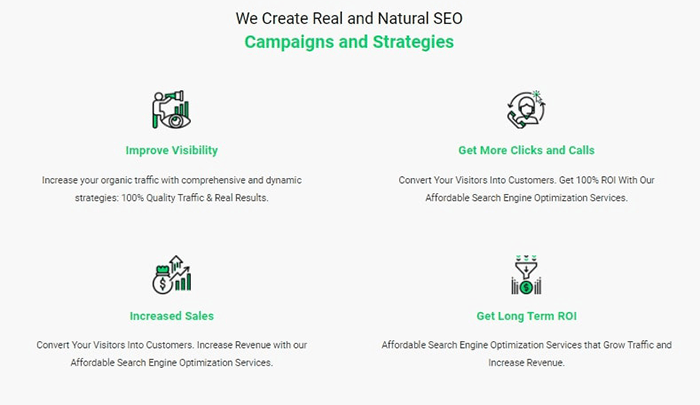 On top of that, we offer a diverse team of experts who breathe SEO. They work with you directly to ensure your SEO strategy is going the right way and bringing the promised results.
Schedule a Discovery Call today to bring your vision to life.