You can't wait to show your local business website to a friend but there's just one problem. You can't find it online! So the first thing that naturally comes to your mind is, "Why is my website not showing up on Google?"
Well, there are a number of factors that could be affecting the visibility of your new website on Google search engines.
Instead of feeling cheated, it's better to explore the reasons for your website not showing up.
1. Your Website is Relatively New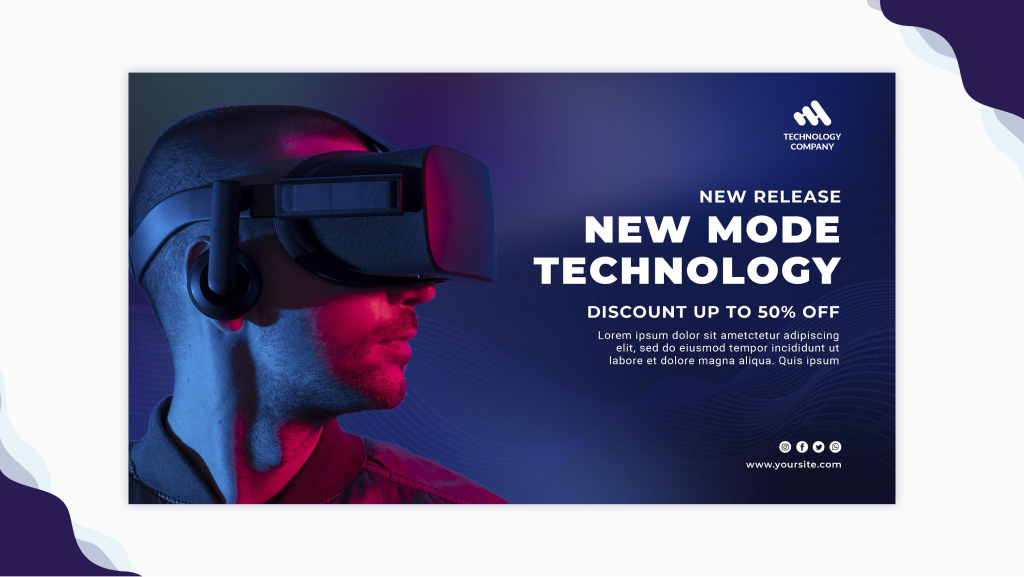 If you have recently launched your website, then chances are that Google doesn't know about it. That's because your new website hasn't been detected by Google yet.
How to check if Google knows about your website?

If you get any result, even one, it means that Google already knows your website.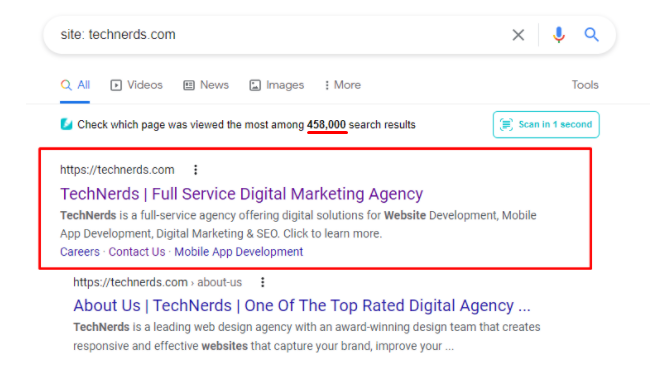 However, if you do not get any results in return, then chances are that Google doesn't know your website yet because it is relatively new.
Even if they know about your website, they might not know about the page you're trying to search for.
How to check whether Google knows about a page on your website

Similar to website search, if you get any result, it means Google is aware of it. If not, then Google is unaware of the page.

If Google isn't aware of your website or a webpage, chances are it probably hasn't been indexed yet, which brings us to our number 2 point.
2. Google Has Not Indexed Your Website Yet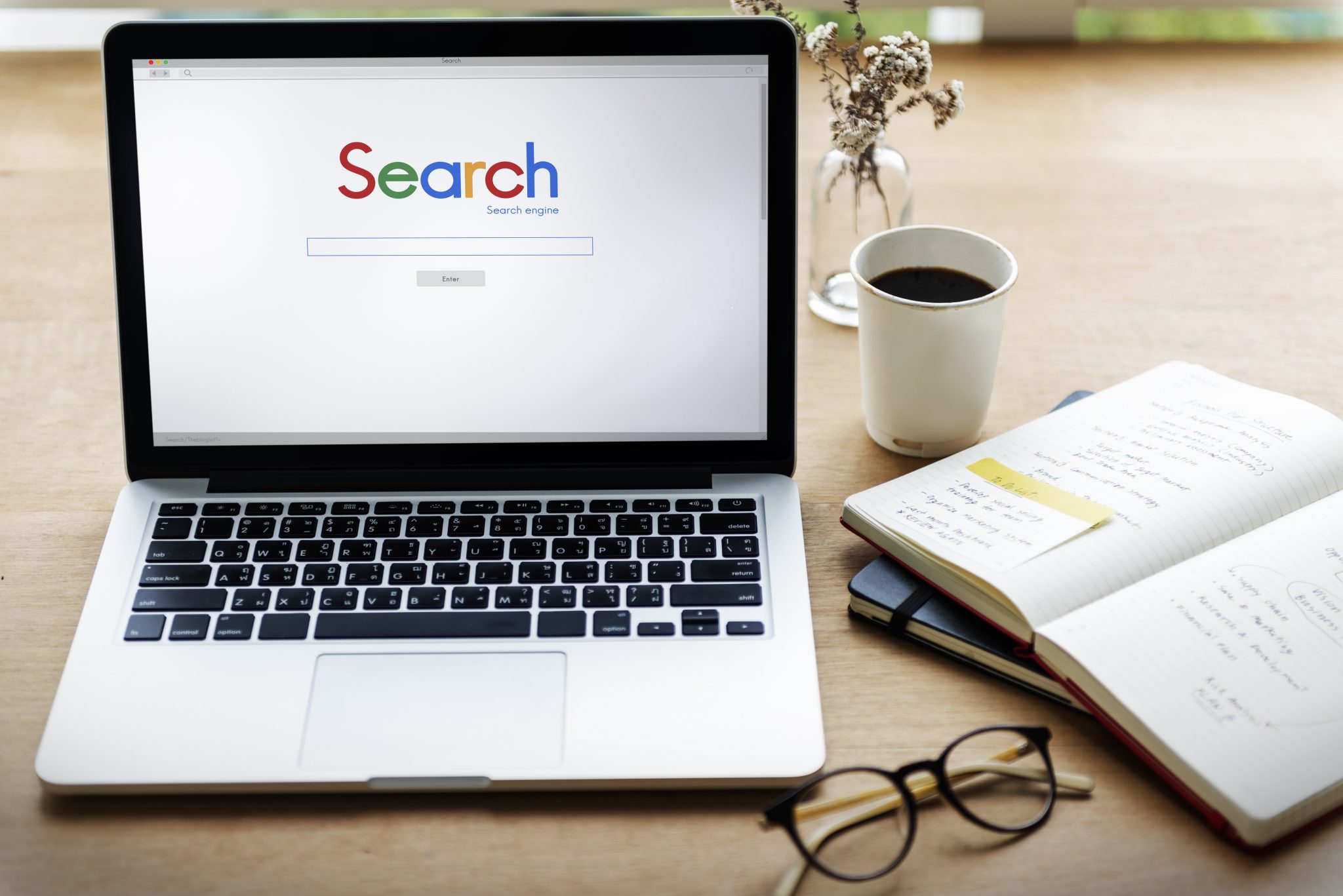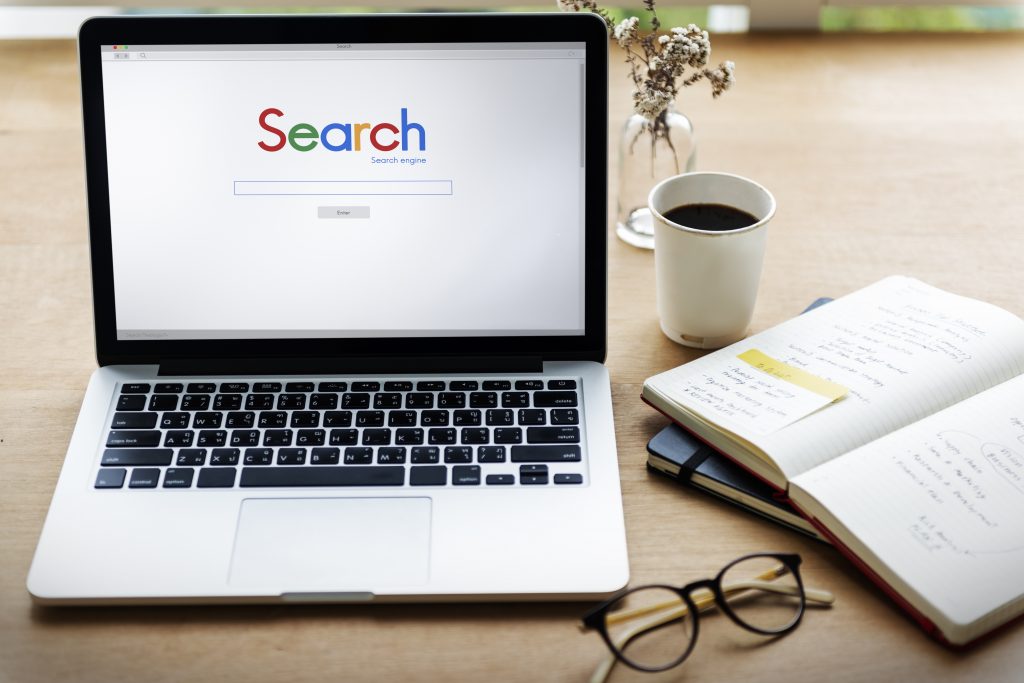 Occasionally, search engines may take up to a week to update search results. If you can't locate your website, chances are, Google has not indexed it yet.
Your first step should be to make sure your website is discoverable to Google and your target audience.
You can do this by creating a sitemap on Google Search Central (formerly called Google Webmasters)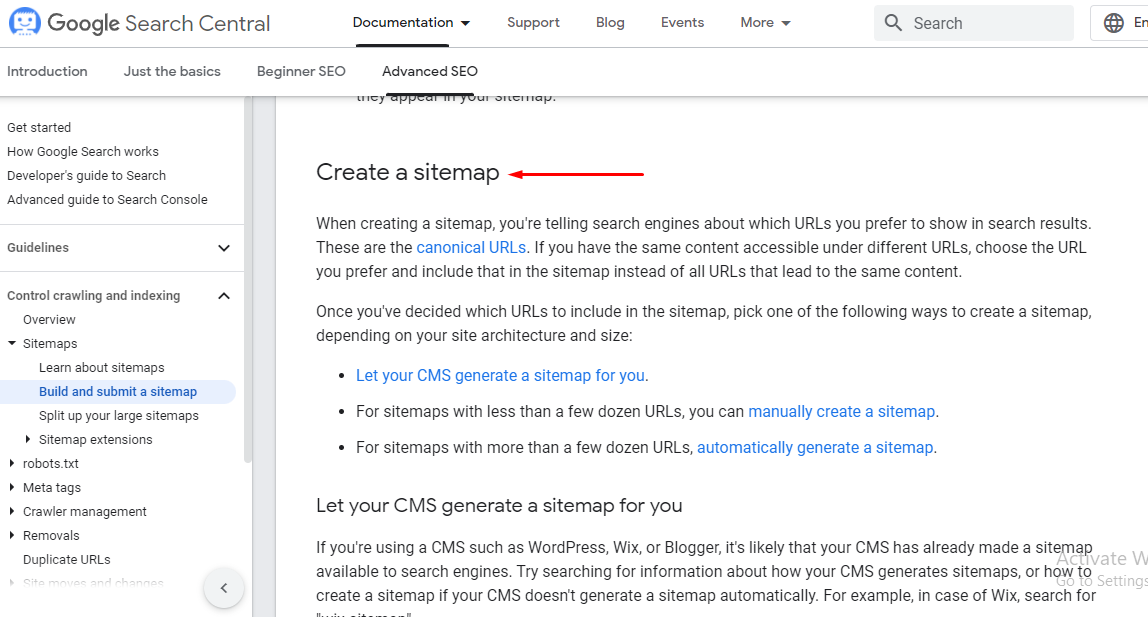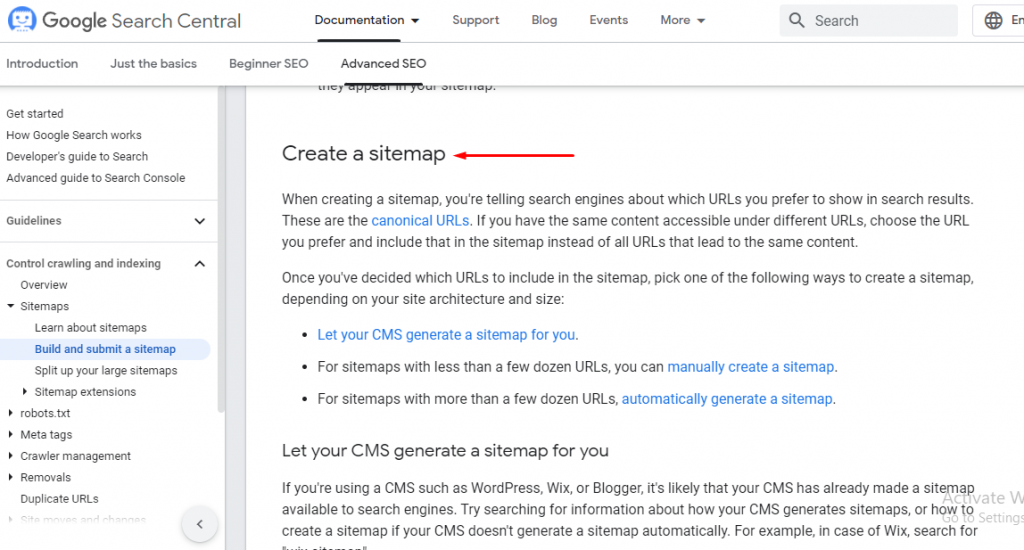 Once you successfully create a sitemap, you can register and direct Google to your sitemap.xml and request them to recrawl your URLs (might not work immediately if you have a new or large website)
It's important to remember that Google does not always index all submitted URLs and does not specify an approximate timeframe for when they will be indexed.
Expect your website indexing to take at least a week and no more than 2 weeks provided your new website has been crawled.
3. Search Engines Are Unable to Index Your Pages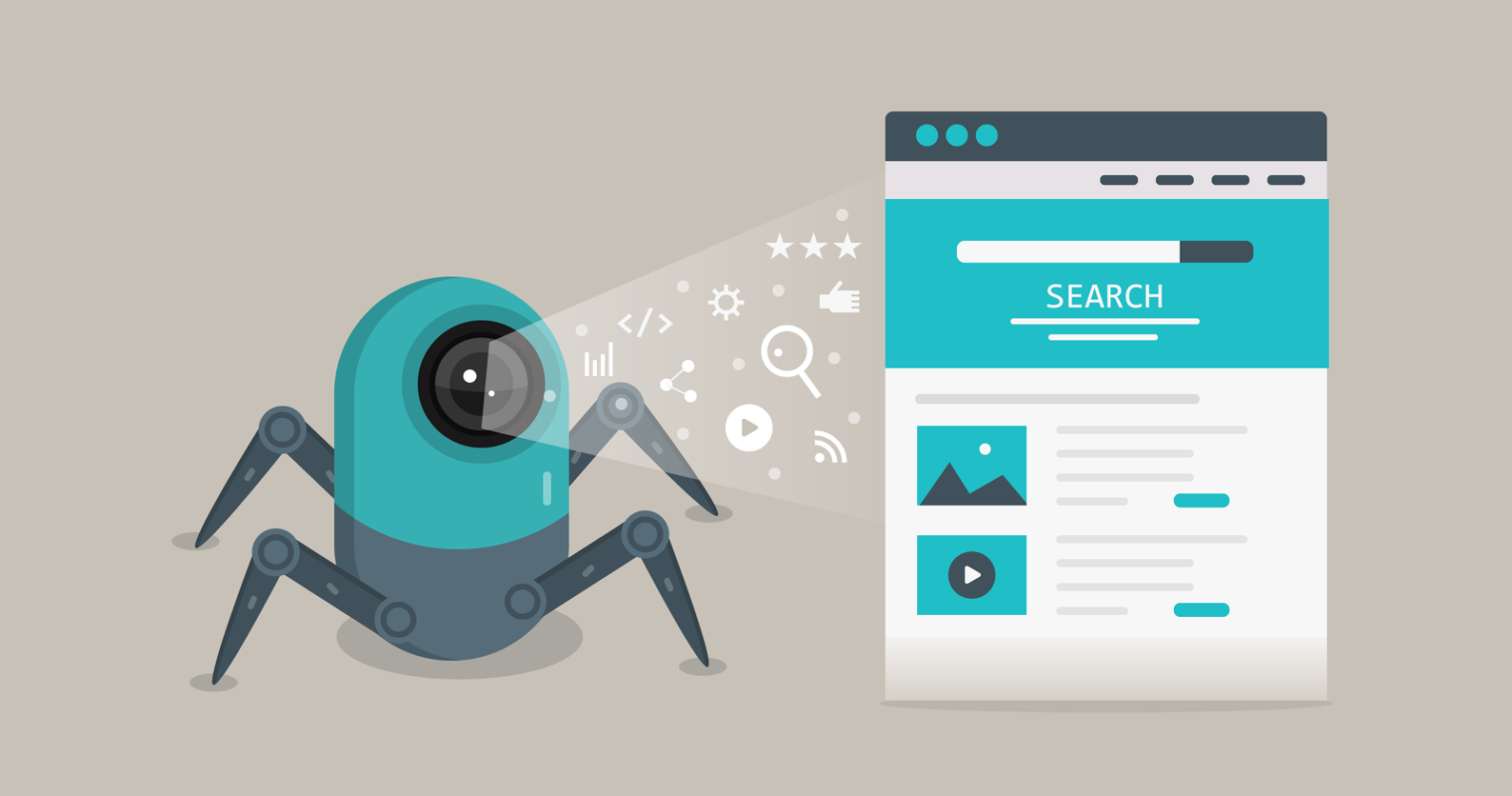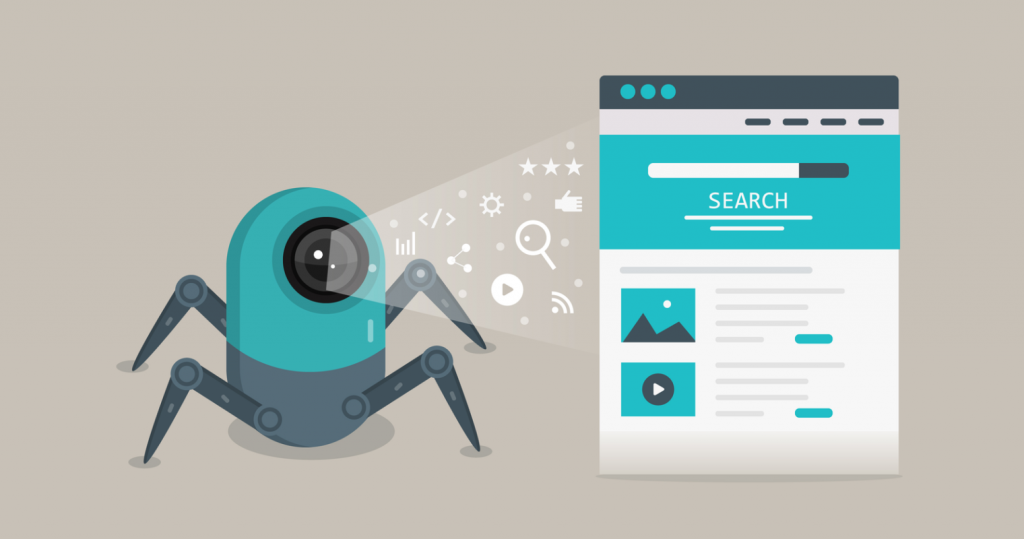 Your website might be unknowingly blocking search engine crawlers, which is another reason why it isn't ranking high on Google or simply not appearing in the top results.
Google always follows your instructions to the letter. If you add a noindex metatag to a webpage, Google will not index it.


Therefore, you must turn on the search engine visibility of all your web pages when in the process of setting up your website.
In case your website already has noindex tags set, make sure to check Google Search Console for any crawl errors.
⚠️ A search engine crawler can't index your website if it can't reach it entirely or if some of your pages can't be accessed.
4. You're Blocking Search Engines From Crawling Your Web Pages
Ever heard of robots.txt file? It enables you to control the crawling of your website.
In simpler terms, it means that you can specify certain pages you don't want Google to crawl using the txt file.
If Google encounters a robot.txt file on your website and cannot detect any sitemap url on it, then indexing a website becomes impossible.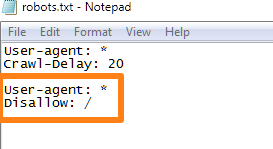 Source: Blogging Wizard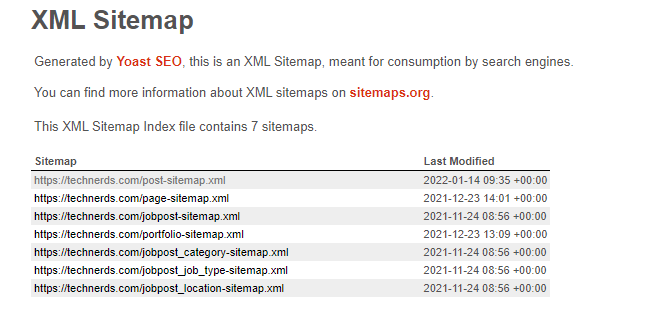 So, how can you make sure that Google is able to crawl and search for your website?
Ensure you have a sitemap on your website and submit it to Google Search Console.
Check for any submitted URL blocked by robots.txt errors in the Google Search Console coverage report.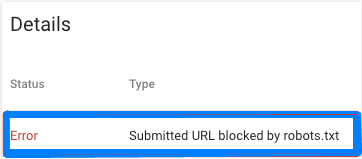 By doing so, you will ensure that search engine crawlers will index all of your website's pages.
Additionally, check to make sure that Google has access to everything on your site by checking "Blocked URLs" in the Search Console.
5. There Aren't Enough High-quality Backlinks on Your Site

Do you know that the number of websites linking to your website matters?
In fact, organic rankings depend more on links from other websites than any other factor.
Not only do these links help you get ranked for your target keywords, but they also mean that your site is more respected by Google.
The more your website is respected, the higher will be your domain authority.
A higher Domain Authority makes it easier for Google to decide if it wants to rank you high on Google SERPs.
However, if links matter, then surely the quality of each link matters as well?
Right on! Here's how Google determines whether a link is of high or low quality.
The Google algorithm uses over 200 factors to determine where your website should rank for any given term.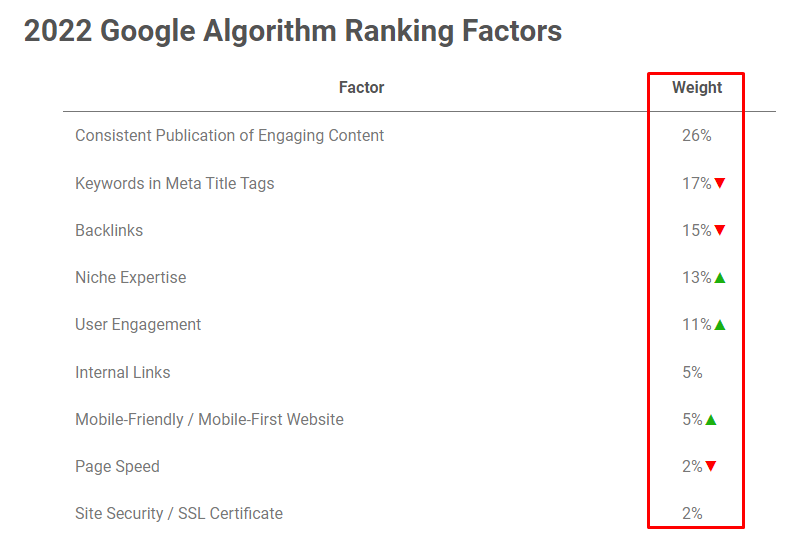 And the most critical factor is the quality of backlinks pointing to your site.
High Quality Link vs Low Quality Link
For example, if you have many inbound links coming from most websites that are relevant to yours or related to your business, they will be considered high quality and positively impact your search engine visibility.
On the other hand, if you have inbound links coming from irrelevant sites with little authority on Google, they are considered low quality.
Here are the steps to follow on the Google search console to check the number of unique sites linking to your web page;
Go to site explorer and enter your website's exact URL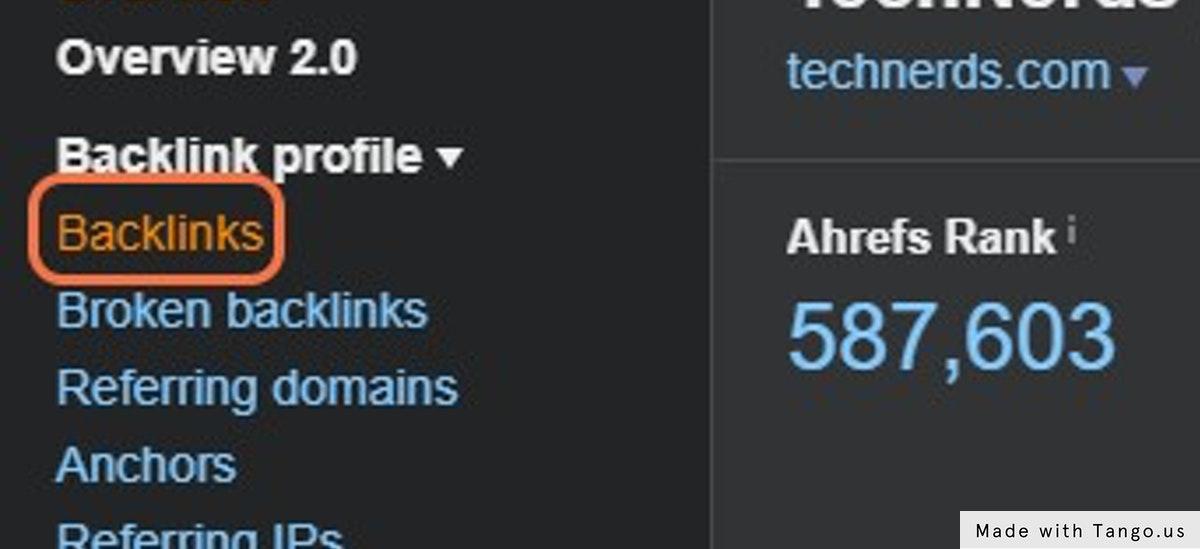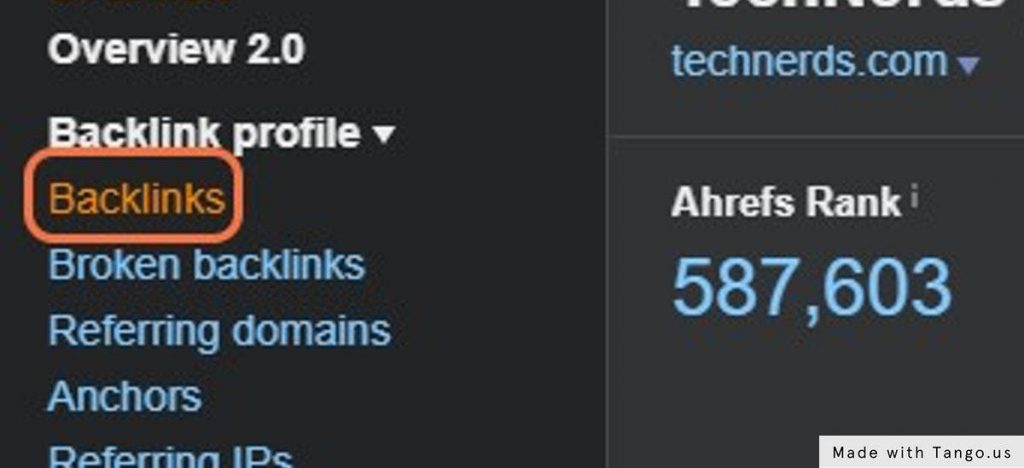 Copy the URLs of all sites linking to your page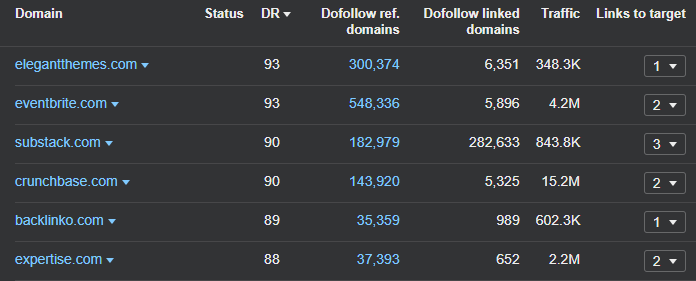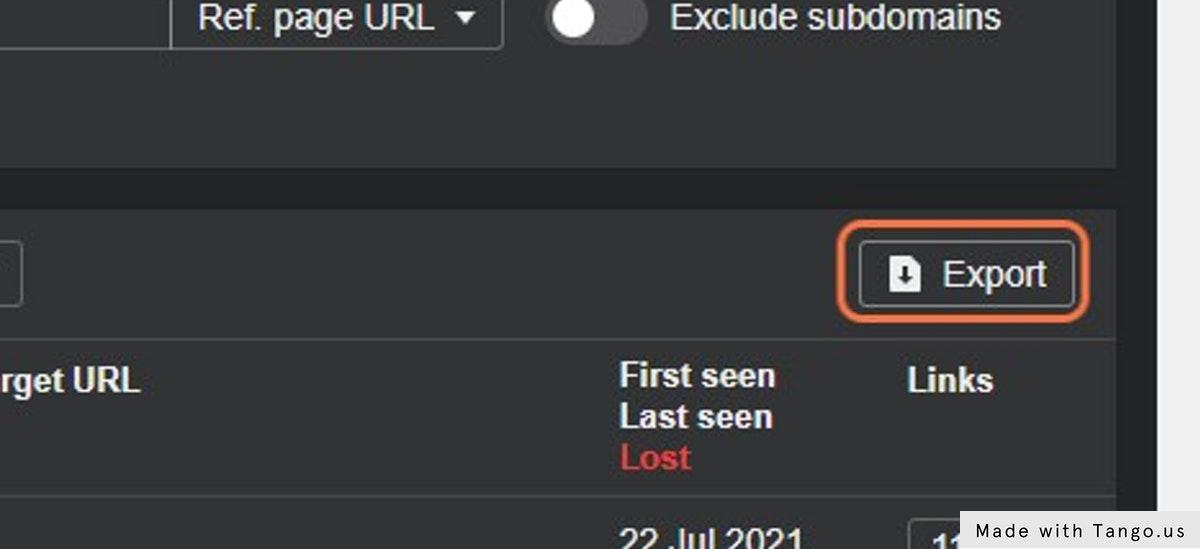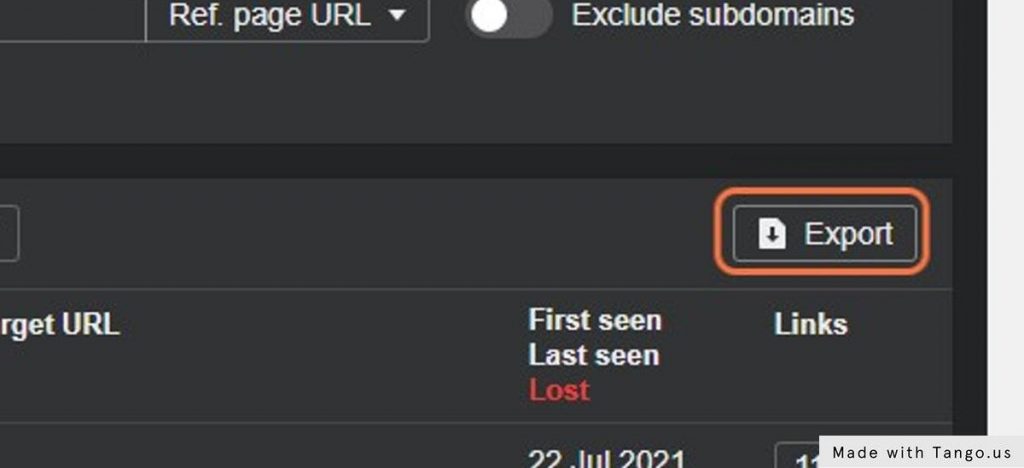 Preview and download your report then check the number of unique sites linked to your page
6. Your Website Is Not Authoritative Enough
According to Google's Webmaster Guidelines, you need to make sure that the content on your website is high quality and authoritative for Google to rank your website for a particular keyword.
Eg: We at TechNerds are ranking for the term Affordable Search Engine Optimization.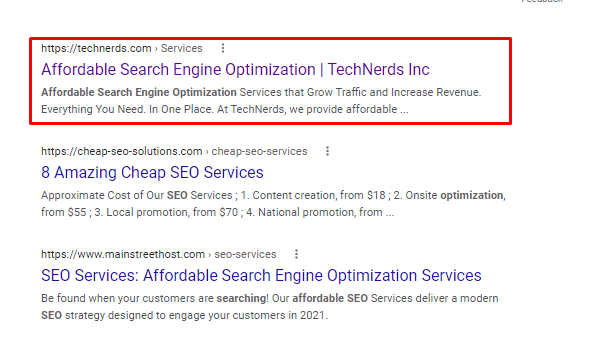 If your content lacks authority, it will be tough to rank higher on Google's search engine results pages because the users will not trust it.
If you have content that lacks authority, consider deleting or replacing it with quality links.
As a result, your site will gain more authority from both users and search engines.
Also, use high-authority sites as external links on your page to increase your website's SEO ranking.
Each web page is given a User Rating score that indicates its authority. The higher the score, the more authoritative the page.
UR is based on a scale of 0 to 100. To check the URL Rating of any page on your site, paste the URL into a Site Explorer and view the rating.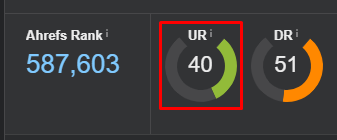 If you use Keywords Explorer, compare the UR of your target keyword to that of the top-ranking pages.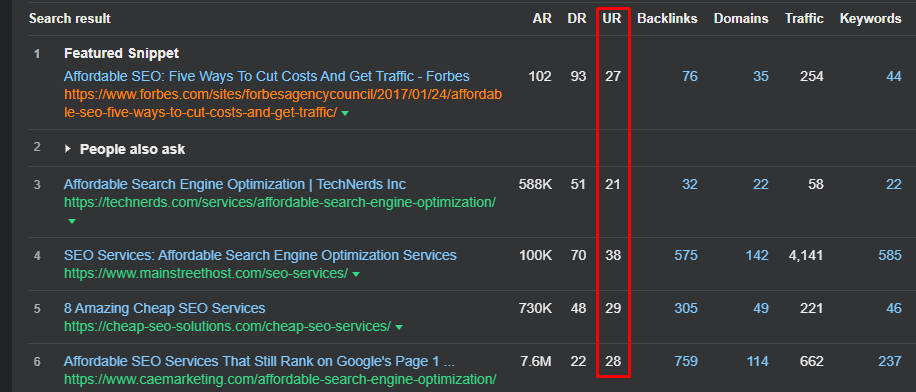 In the event that the top-ranking pages have higher UR scores than yours, you might need to work on building your "link authority."
In this case, the quality of our content might be a major factor in Google ranking us on 3rd for this keyword even though we have a slightly lower UR Rating than competitors.
7. Your Web Page Content Does Not Match "Search Intent"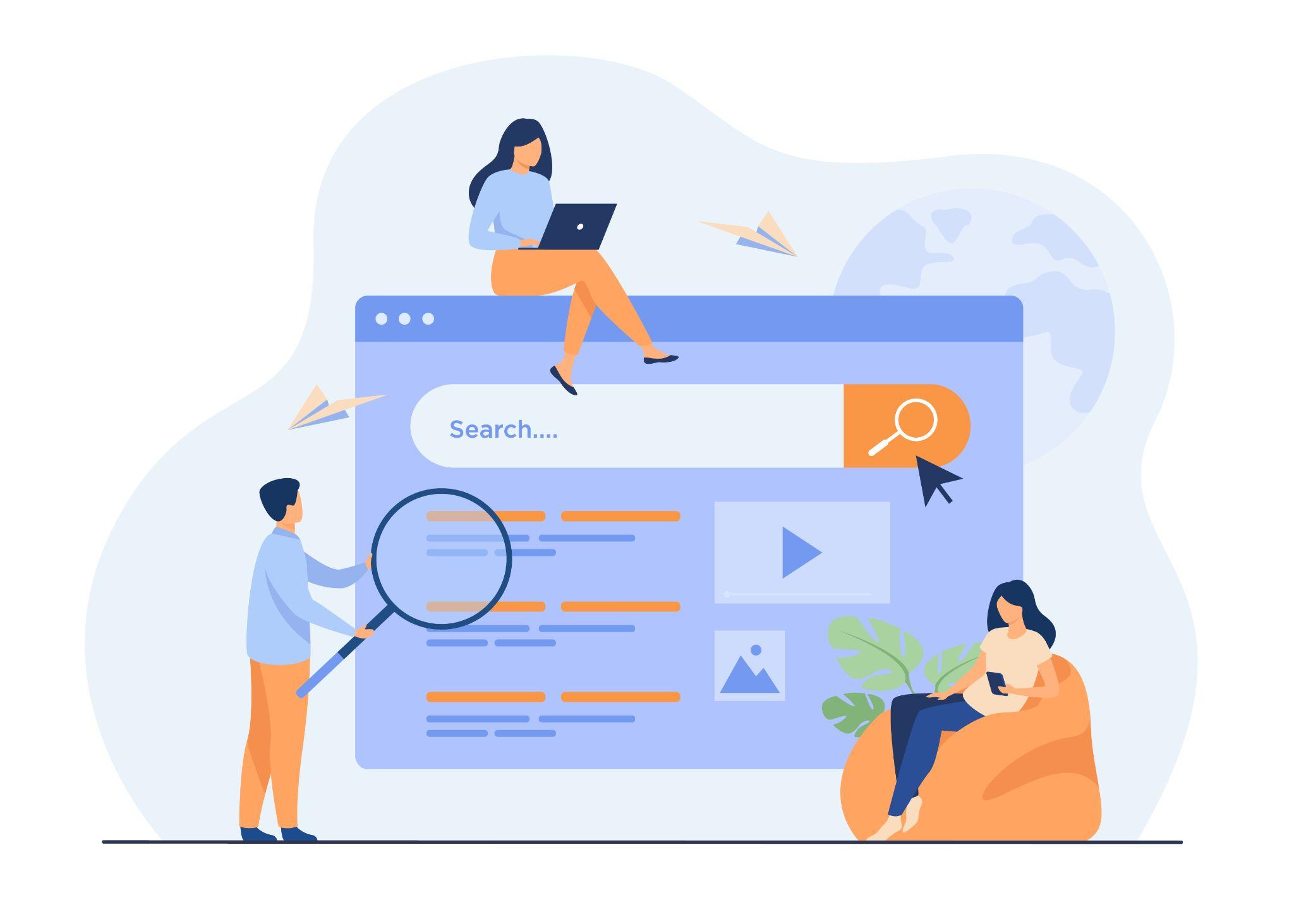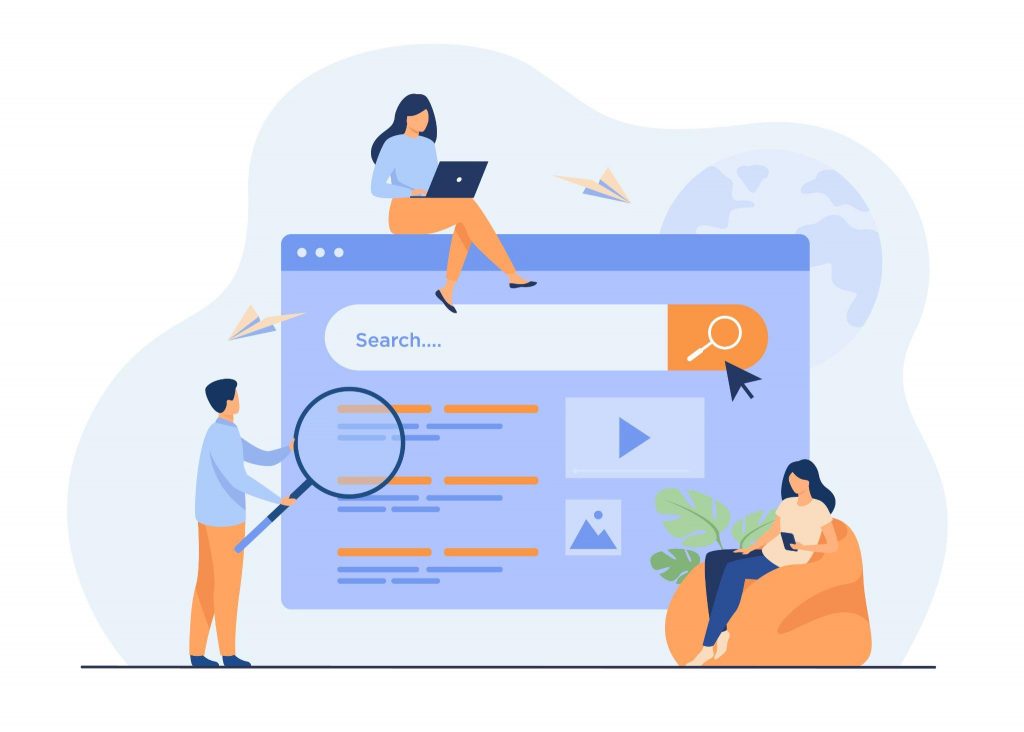 According to Google, it ranks the most relevant and useful results for each query.
Therefore, it's vital that you align your content with what searchers expect and want to see. This is known as search intent.
For instance, you run a gaming e-commerce store and want to rank this web page for the key phrase, "best games in 2022".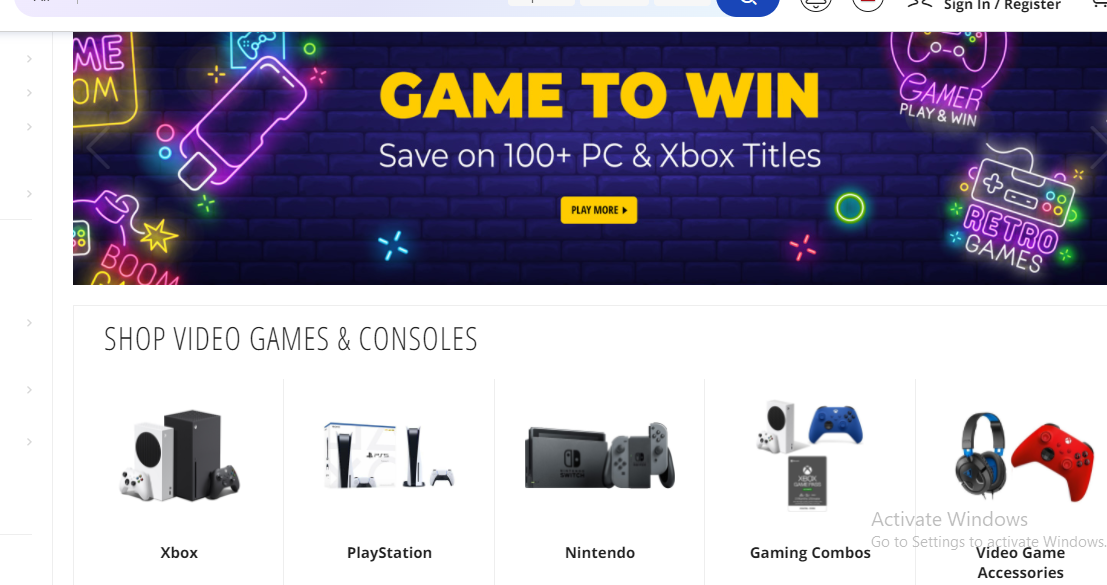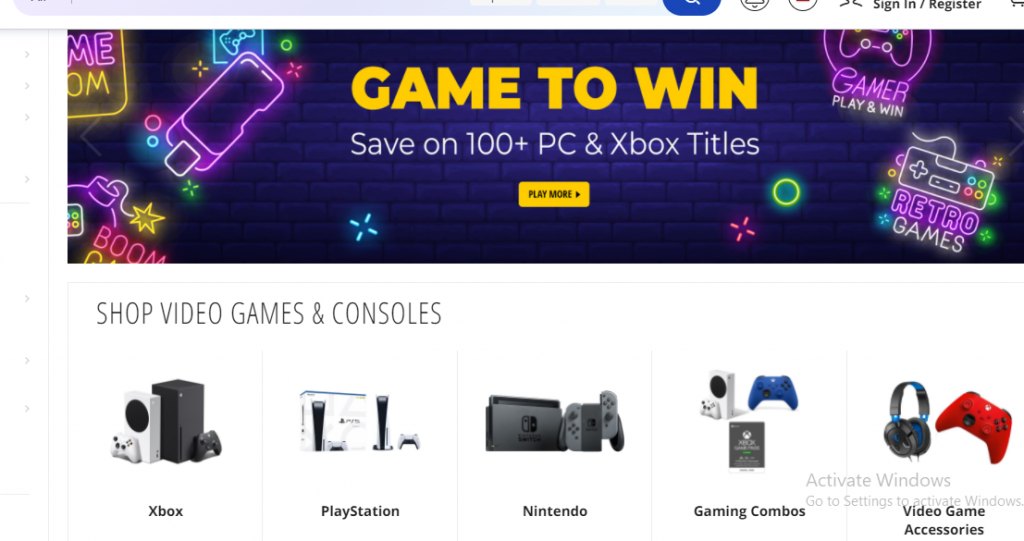 Even if your domain authority and user rating is high, Google will not rank you for this keyword because the intent for this keyword is informational.
Users who search for this term are more interested in learning about new games. Therefore, having an e-commerce store rank for this key phrase is not possible.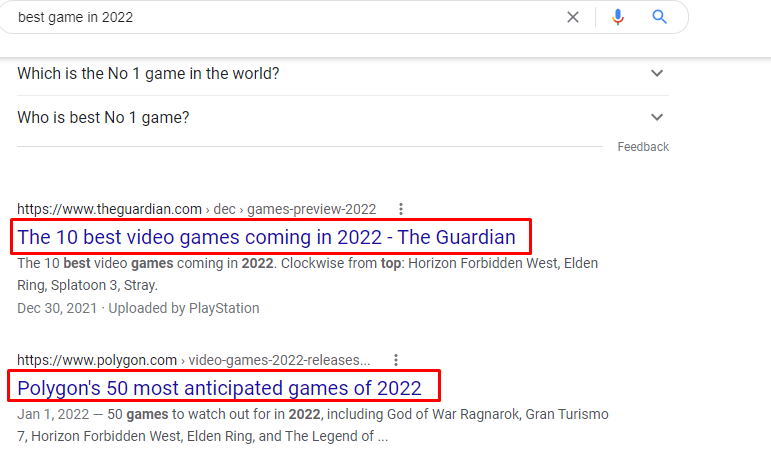 If you look closely at the top-ranking pages for "best games in 2022," you will notice that they're all lists of the best upcoming games to play in 2022 and hence unsuitable for your sales page to rank.
In short, Google realizes that people don't want a sales page when they search for this query which is why your website is not showing up.
8. You have duplicate content issues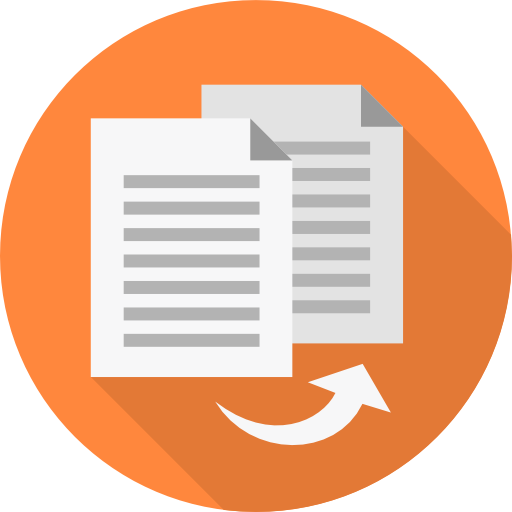 What happens if the content you craft for your website is found on other websites as well? This is called duplicate content.
Google never indexes a website if it finds duplicate pages in terms of content. It only indexes the version that you set as canonical.
If a canonical is absent, Google decides which company's version of the page is best to index.
9. You Are Targeting Highly Competitive Keywords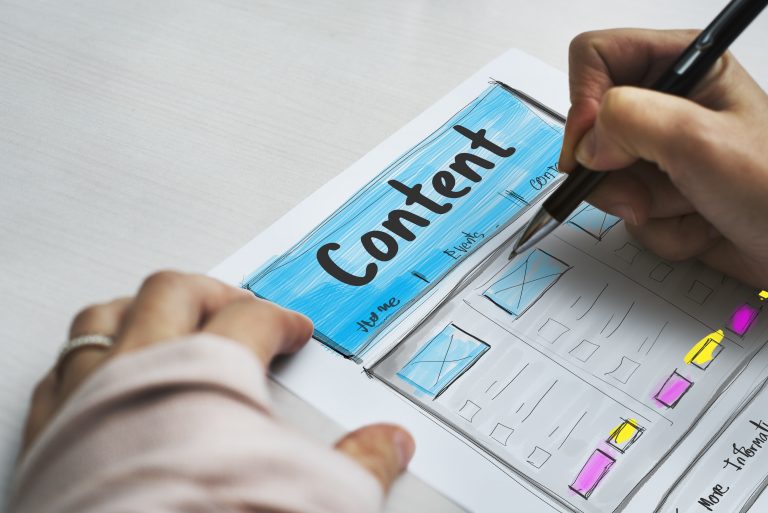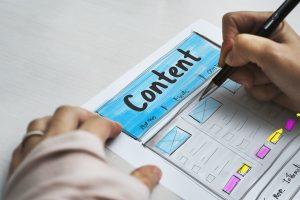 If you are part of a highly competitive industry, it is certain that many of your competitors are competing for the same keywords as you.
A large number of website owners make the mistake of trying to rank for highly targeted keywords but fail to do so due to strong competition from rivals who post content frequently and have been active for a longer period of time.
These websites naturally have more backlinks, higher domain authority and in-depth content which places them ahead of you.
Sometimes, not ranking for a keyword has more to do with the competitiveness of the industry you are in rather than an issue with your website.
An Example Of A Tough To Rank Keyword
For instance, if you are a new digital marketing company and want to rank for the keyword "Digital Marketing Services" – you can see that it will be very tough due to the already existing high competition.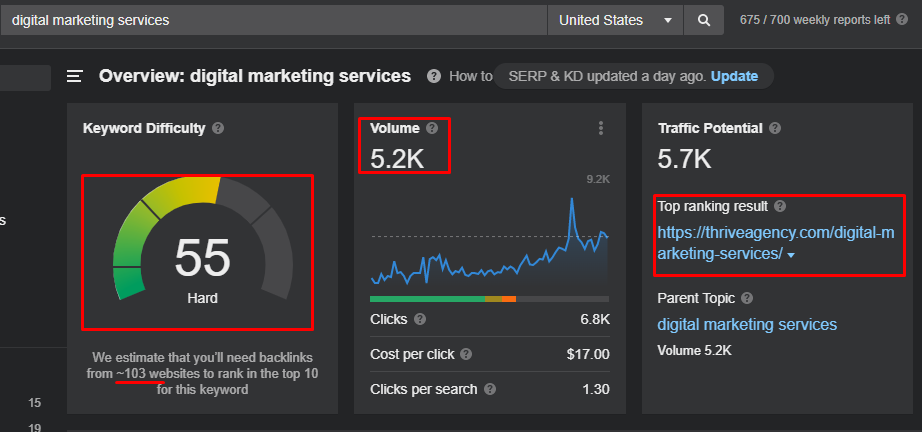 A software like Ahrefs can easily spot a competitive keyword for you. In this case, the difficulty is fairly hard and you would need over 103 backlinks from websites in the same industry to rank in the top ten for this keyword.
You can also see that Thrive Agency's Digital Marketing Services Page is ranking on top in google search results for this particular keyword.

In such a scenario, following a strategy of ranking on less competitive keywords can serve you well.
Once you start ranking for lower difficulty keywords, it will improve your website's domain authority score. Then as your authority increases, you can start to target more competitive keywords.
An Example Of An Easy To Rank For Keyword
If you want to see your website rank quickly, you can go for long-tail keywords that are less competitive as you'll be able to reap quicker search engine visibility rewards.

As you can see here, if we choose the keyword digital marketing services for financial services, it will be easier for us to rank for it as the keyword difficulty is only 9.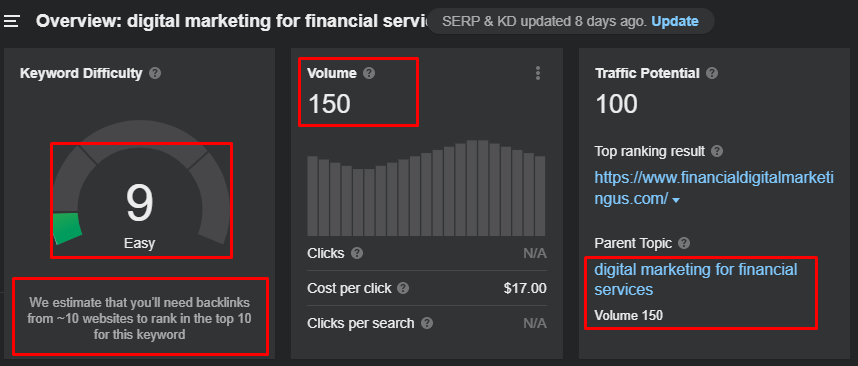 Now you would only need approximately 10 backlinks to rank on this keyword. Even though the keyword volume is less, you are likely to attract customers with a transactional intent because the keyword is very specific.
🧠 People who aim to target more specific long-tail-keywords have
Better chance of ranking for the keyword
Have a higher probability of attracting clients since intent can be transactional.
💡 Remember, SEO works best when it is done consistently over time.
10. You have a Google penalty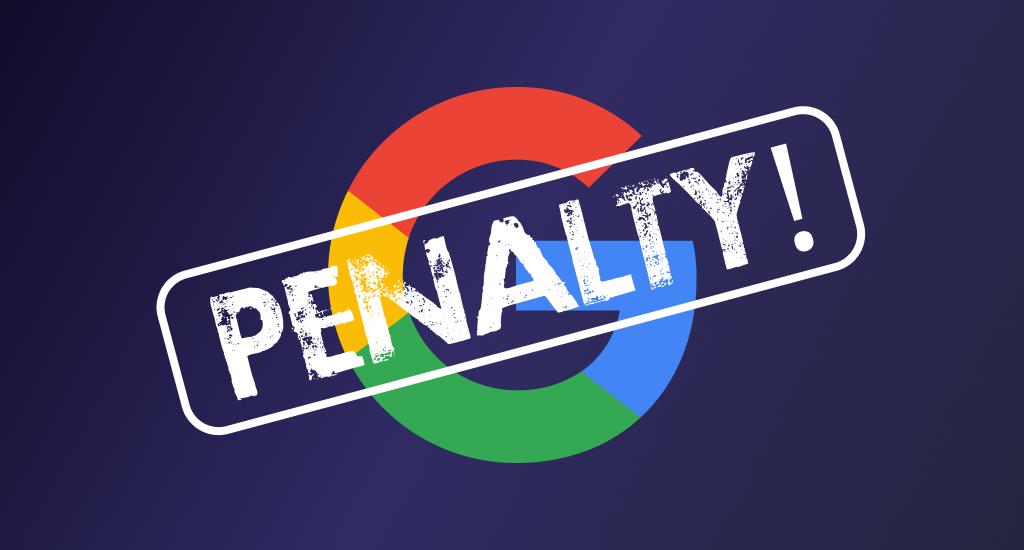 Highly unlikely but could happen. Sometimes your website won't show up due to being penalized by Google.
There are 2 types of Google penalties:
Manual: Google employees review your website manually, and if they find that it doesn't comply with the Webmaster Guidelines, they will flag it.
In this case, Google's algorithm suppresses your website or web pages in the search results due to quality issues.
If you don't see a warning, you probably do not have a manual penalty. However, Google won't tell you if your site is being penalized algorithmically—and this can be quite challenging to identify.
The first step to determine whether an algorithmic penalty has been imposed is to check whether a recent drop in organic traffic coincided with a Google algorithm update.
Conclusion
As the title suggests, if your website isn't showing up on Google, then you have a problem that requires attention.
It is evident from this article that there are multiple factors that could be stopping your website from showing up on Google.
While exploring each one and trying to locate the possible reason might seem like the right thing to do, it's always better to reach out to an expert who knows the intricacies of web design and development and how SEO works.
At TechNerds, we provide affordable, high-quality website design, development and after deployment services that deliver results meant to make your website more visible on search engines.
By deploying high-quality SEO techniques together with powerful web design, we are confident in our ability to help your website improve visibility and be more relevant on Google search results.
Schedule your discovery call with us and share your issues and goals. Our seamless collaboration process provides real-time updates and complete transparency in the project, from idea to execution.

Let's bring your vision to life!